Deportation of Ukranian children, a war crime – UN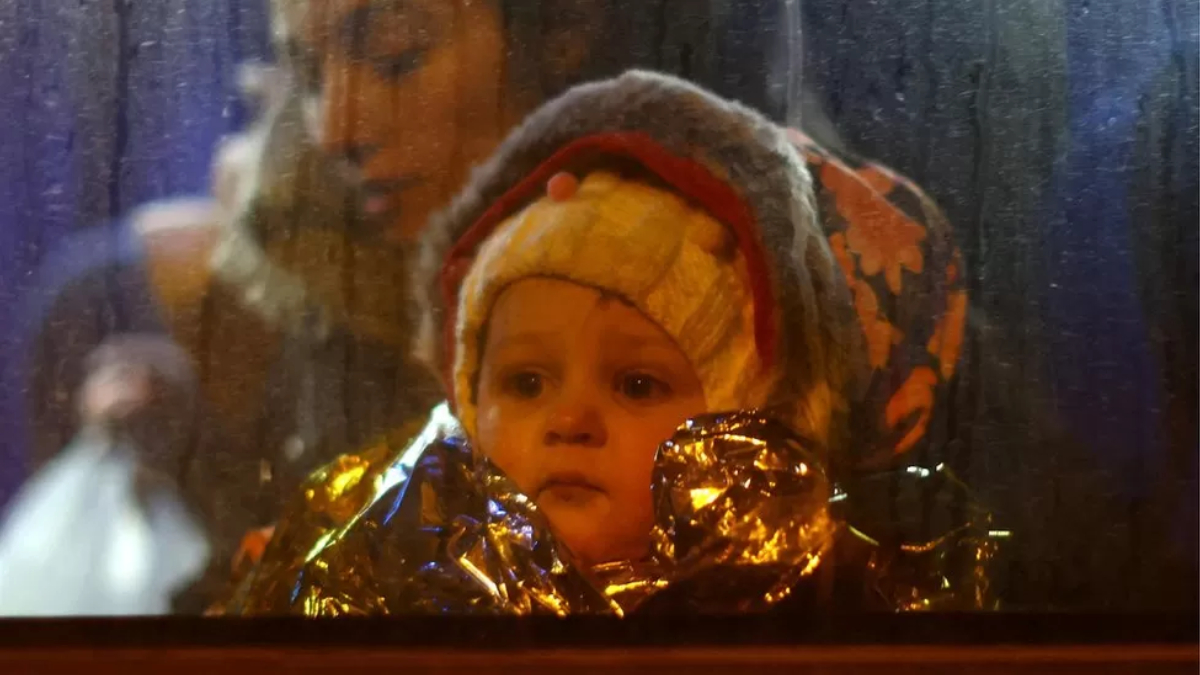 Russia's forced deportation of Ukrainian children to areas under its control amounts to a war crime, UN investigators have said.
The UN Commission of Inquiry on Ukraine said there was evidence of the illegal transfer of hundreds of Ukrainian children to Russia.
The Commission's report is categorical that Russia also committed other war crimes in Ukraine.
They include attacks on hospitals, torture, rape and wilful killings.
Ukraine government figures put the number of children forcibly taken to Russia at 16,221.
Russia has introduced policies such as the granting of Russian citizenship and the placement of children in foster families to "create a framework in which some of the children may end up remaining permanently" in Russia, the report notes.
While the transfers were supposed to be temporary "most became prolonged", with both parents and children facing "an array of obstacles in establishing contact", UN investigators wrote.
In some cases, parents or children told the Commission that once in Russia-controlled areas, transferred children were made to wear "dirty clothes, were screamed at, and called names." They also said that "some children with disabilities did not receive adequate care and medication."
The burden of contacting their parents fell primarily to the transferred children as the adults faced "considerable logistical, financial, and security challenges" in finding or retrieving their children, the report says.
It also quotes witnesses as saying that the smaller children transferred may have not been able to establish contact with their families and might, as a consequence, "lose contact with them indefinitely".
The forced deportations of Ukrainian children "violate international humanitarian law, and amount to a war crime", concludes the report.
The UN said that said that in addition to the rapes, killings and "widespread" torture, Moscow could be responsible for the even more serious "crimes against humanity" – notably the wave of Russian attacks on Ukraine's energy infrastructure that began last October.
The commission is also trying to determine whether the bombing and siege of the city of Mariupol last May might constitute a crime against humanity.
The investigators said they had also documented "a small number" of violations committed by Ukrainian armed forces.
New Delhi probes alleged illegal transplants at Apollo hospital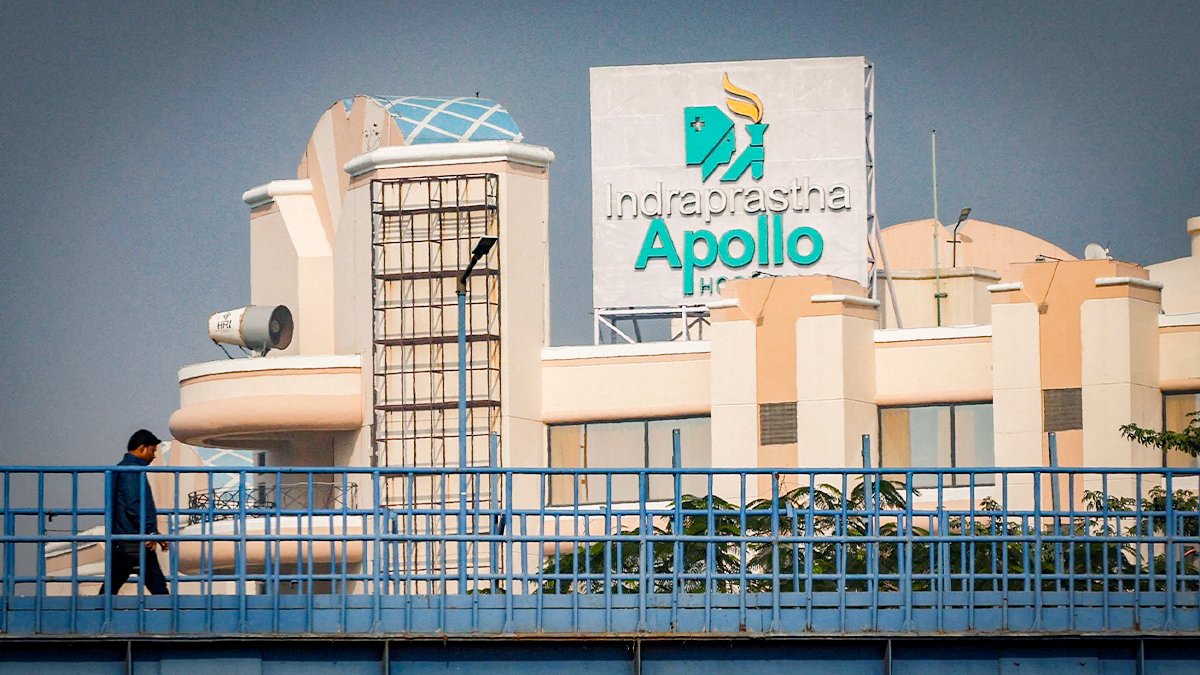 The New Delhi city government is investigating an Apollo hospital, part of India's largest private hospital chain, after a media report linked it to the illegal sale by Myanmar nationals of their kidneys for organ transplants.
The National Organ and Tissue Transplant Organisation (NOTTO), which falls under the federal health ministry, had written to the Delhi authorities following a report in Britain's Telegraph that accused Apollo of being involved in a "cash for kidneys" scandal involving villagers from Myanmar.
The report said young villagers from Myanmar were being flown to its Delhi hospital and enticed to sell their kidneys to rich Burmese patients.
Apollo Hospitals (APLH.NS) did not immediately respond to a Reuters request for comment.
In the report, based on an undercover reporter's conversations with agents and Apollo officials from Myanmar, Apollo Hospitals said it was "completely shocked" by the newspaper's findings and would launch an internal investigation.
"Any suggestion of our wilful complicity or implicit sanctioning of any illegal activities relating to organ transplants is wholly denied," the report quoted Apollo saying.
NOTTO Director Anil Kumar told Reuters on Wednesday: "This issue requires a deep investigation and concrete evidence before deciding on the next course of action."
Delhi Health Secretary S B Deepak Kumar told Reuters the city was initiating a probe following an order from the federal government.
Indraprastha Medical Corp (IMCL.NS), an associate of Apollo which manages its two hospitals in the capital region of Delhi, said it had initiated an inquiry into the matter and called the allegations against it "absolutely false, ill-informed and misleading".
Indraprastha Medical will assist and provide all relevant information and data to authorities when asked, though it was yet to receive any indication from the authorities that the investigation was under way, a source with direct knowledge of the matter said.
The Myanmar government did not respond to Reuters request for comment.
Chennai-based chain Apollo, which runs over 70 hospitals across India, performed 1,641 solid organ transplants in 2022, according to company data. The hospital also treats foreign patients who fly into India.
The Indraprastha Apollo Hospital in Sarita Vihar in the southeast of the city which is cited in the Telegraph report is one of New Delhi's most renowned and popular private hospitals.
(Reuters)
UK announces measures to cut net migration with a five-point plan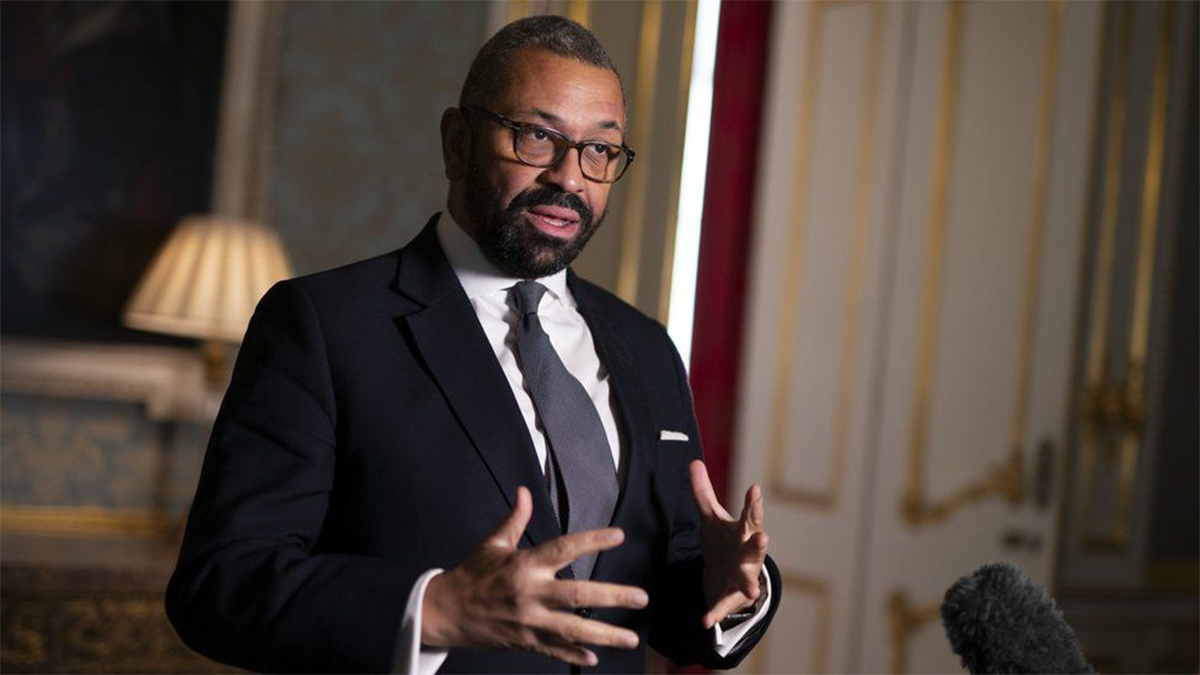 The UK government has introduced measures it promised would deliver the biggest-ever cut in net migration after levels soared to a record high.
Home Secretary James Cleverly announced a five-point plan to curb immigration, which he said was "far too high".
The changes included hiking the minimum salary needed for skilled overseas workers from £26,200 to £38,700.
Mr Cleverly claimed 300,000 people who were eligible to come to the UK last year would not be able to in future.
The minimum income for family visas has also risen to £38,700.
In a statement to MPs, the home secretary said migration to the UK "needs to come down" and there had been "abuse" of health and care visas for years.
"Enough is enough," Mr Cleverly said. "Immigration policy must be fair, legal, and sustainable."
The migration plan comes after official figures last month showed net migration had soared to a record 745,000 in 2022.
Conservative MPs have since piled pressure on Prime Minister Rishi Sunak and his government to bring down net migration, which is the difference between those entering and leaving the UK.
The sharp increase represents a huge political challenge for Mr Sunak and the Conservatives, who have repeatedly promised to reduce net migration since winning power in 2010, and "take back control" of the UK's borders since the Brexit vote.
The party's 2019 election manifesto committed to getting the number down, without setting a specific target, while David Cameron once pledged to bring net migration below 100,000 when he was prime minister.
Immigration is shaping up to be a key issue ahead of the next general election, which is expected in 2024.
With Labour leading in opinion polls, Mr Sunak has vowed to "do what is necessary" to bring down net migration.
On top of the new salary requirements, the government said it would:
• Ban health and care workers bringing family dependants to the UK
• End companies being able to pay workers 20% less than the going rate for jobs on a shortage occupation list
• Increase the annual charge foreign workers pay to use the NHS from £624 to £1,035
• Raise the minimum income for family visas to £38,700, from £18,600 from next spring
• Ask the government's migration adviser to review the graduate visa route to "prevent abuse"
The home secretary told MPs the changes would take effect in the spring next year.
"In total, this package, plus our reduction in students dependants, will mean around 300,000 fewer people will come in future years than have come to the UK last year," Mr Cleverly told MPs.
The figure of 300,000 is an estimate, based on internal Home Office calculations.
The Home Office believes the previously announced ban on most overseas students bringing dependents with them will account for almost half of the overall reduction.
Labour's shadow home secretary Yvette Cooper said Monday's announcement was "an admission of years of Tory failure on both the immigration system and the economy".
She said while net migration "should come down", the Conservatives were "failing to introduce more substantial reforms that link immigration to training and fair pay requirements in the UK, meaning many sectors will continue to see rising numbers of work visas because of skills shortages".
Unison general secretary Christina McAnea said the "cruel plans spell total disaster for the NHS and social care".
"Migrant workers were encouraged to come here because both sectors are critically short of staff. Hospitals and care homes simply couldn't function without them," she said.
The plans were welcomed by some Conservative MPs, with former cabinet minister Simon Clarke calling the changes "serious" and "credible" steps.
But Mr Cleverly's predecessor as home secretary, Suella Braverman, was less impressed.
She said the package was "too late and the government can go further" on salary requirements and "shortening the graduate route".
Mrs Braverman claimed she had put forward similar proposals six times when she was home secretary "but the delay has reduced their impact".
She has lambasted the government's record on immigration since she was sacked as home secretary by Mr Sunak last month.
Staffing concerns
The latest statistics show the challenge ministers will face in reducing migration into the health sector, which has come to rely heavily on hiring workers from abroad.
The government said in the year ending September 2023, 101,000 visas were issued to care workers.
An estimated 120,000 visas were granted to the family dependants of those care workers, the government said.
The care sector is facing staffing shortages and providers have resisted curbs on their ability to hire foreign workers.
The government's migration advisers have previously said "persistent underfunding" of local councils, which funds most adult social care, is the most important factor in the staffing crisis.
Mr Cleverly acknowledged some care workers might be deterred from coming to the UK because they would not be able to bring families under the new rules.
But he said he believed there would still be care workers who would be willing to work in the UK.
Dr Madeleine Sumption, director of the Migration Observatory, said the decision to raise the family income threshold to £38,700 was "the biggest surprise of the day".
The government's changes to the minimum income for family visas mean that people may be blocked from bringing their relatives to stay in the UK under certain circumstances.
"Family migration makes up a small share of the total, but those who are affected by it can be affected very significantly," Dr Sumption said.
"The largest impacts will fall on lower-income British citizens, and particularly women and younger people who tend to earn lower wages."
Source: BBC
BJP leads in 3 of 4 states in key regional elections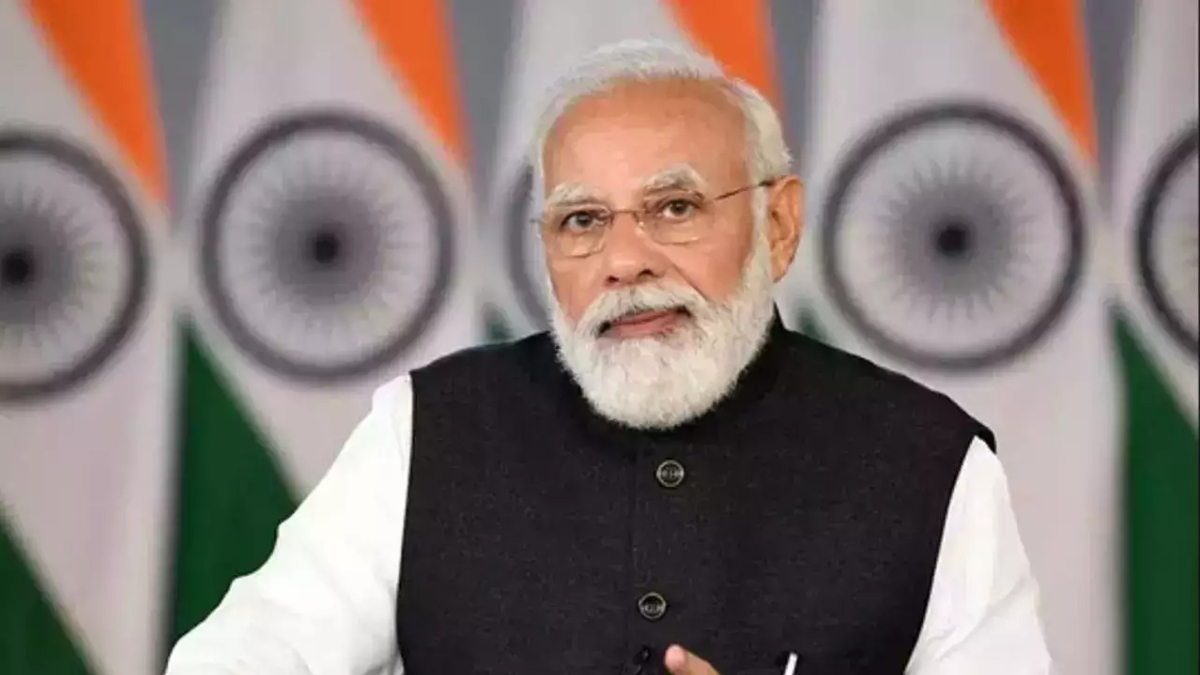 India's Hindu nationalist party was headed for a clear win in three out of four states Sunday, according to the election commission's website. The crucial poll has pitted India's opposition against the ruling party of Prime Minister Narendra Modi ahead of next year's vital national vote.
Ballot counting showed Modi's Bharatiya Janata Party, or BJP, was poised to wrest control of the states of Chhattisgarh and Rajasthan from the Indian National Congress, India's main opposition party. The BJP was also likely to be re-elected in Madhya Pradesh in for a record fifth term.
The Congress was comfortably leading in Telangana state which is ruled by the strong Telangana Rashtra Samithi, known for opposing BJP in the state.
Final results are expected later Sunday.
Vote counting in a fifth state, Mizoram, is set for Monday where BJP's regional ally, Mizo National Front, is in power.
Elections in the five states were held last month where more than 160 million people, or a sixth of India's electorate were eligible to vote in the polls. Polling in India is generally done in phases owing to the large population.
Modi thanked voters for "their unwavering support" in the states his party was leading.
"The results in Chhattisgarh, Madhya Pradesh and Rajasthan indicate that the people of India are firmly with politics of good governance and development, which the @BJP4India stands for," Modi wrote on X, formerly known as Twitter.
Rahul Gandhi, the Congress leader, conceded defeat in the three states where his party was trailing behind the BJP. "The battle of ideology will continue," he wrote on X, formally known as Twitter, and thanked the people of Telangana where his party was winning.
Modi and his party remain popular on a national level after nearly a decade in power and surveys suggest he is expected to win a third consecutive term in 2024. But a new alliance of 28 opposition parties, called INDIA, is expected to challenge Modi's party nationally. The acronym, which stands for Indian National Developmental Inclusive Alliance, comprises India's previously fractured opposition parties and is led by the Congress party.
Both the Indian premier and the Congress leader Gandhi flew across the five states to woo voters as they campaigned to support their parties' candidates. The charged-up voting campaigns witnessed both leaders promising voters subsidies, loan waivers and employment guarantees.
Modi will seek reelection next year at a time when India's global diplomatic reach is rising. But in recent polls, Congress has dented his party's image of invincibility by toppling local BJP governments in state elections in southern Karnataka and northern Himachal Pradesh.
The elections come at a time when India is facing multiple challenges; rising unemployment, attacks by Hindu nationalists against the country's minorities, particularly Muslims, and a shrinking space for dissent and free media.
Source: The Associated Press