First ever Indian-American to head World Bank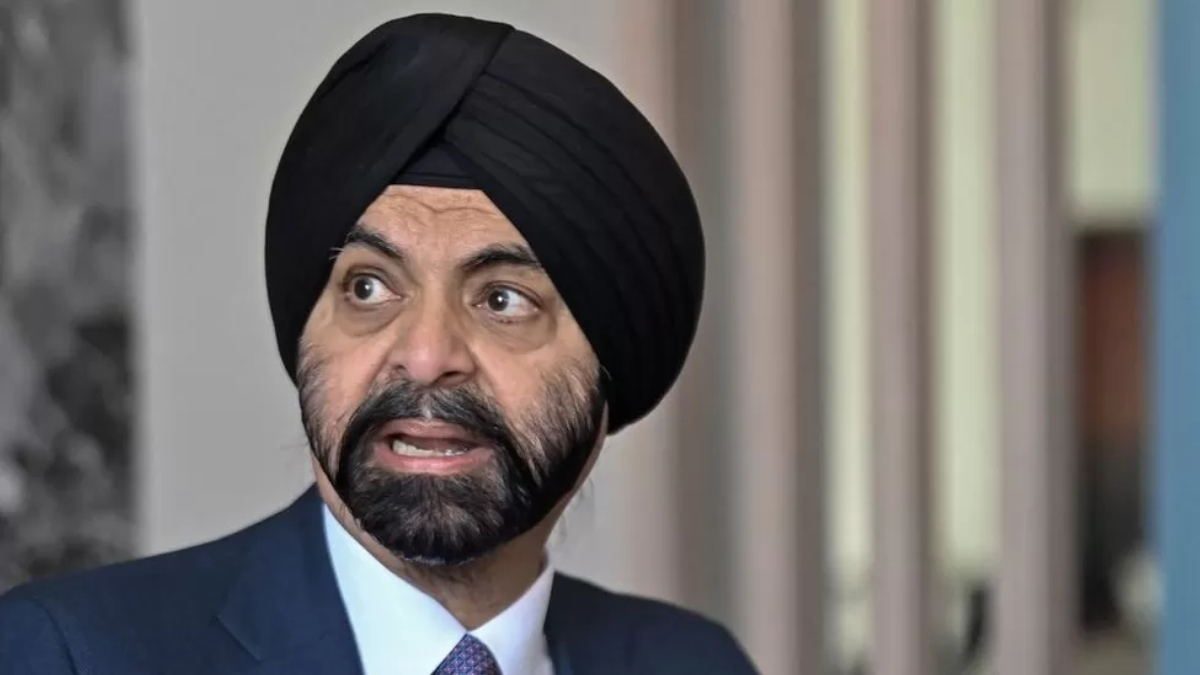 Former Mastercard boss Ajay Banga has been elected to lead the World Bank as it strives to help low-income countries overcome debt and combat climate change.

Mr Banga, nominated by President Joe Biden for the post, is the first-ever Indian American to head the bank.
He will replace David Malpass, who had sparked outcry by appearing to question the role of humans in climate change.
He begins his five-year term on 2 June.
Now a US citizen, Mr Banga started his career in his native India, where his father was an officer in the army. He worked at Nestle and Citigroup before joining Mastercard where he stayed for more than a decade.
US President Joe Biden called him "a transformative leader" who had the experience to run the World Bank.
"He will help steer the institution as it evolves and expands to address global challenges that directly affect its core mission of poverty reduction — including climate change," Mr Biden said.
In announcing Mr Banga's confirmation, the bank's executive directors said in a statement that they looked forward to working with him "on all the World Bank Group's ambitions and efforts aimed at tackling the toughest development challenges facing developing countries."
The US, the World Bank's biggest shareholder, has traditionally been in charge of selecting the person to lead the institution, which lends billions of dollars to countries each year.
Developing countries have in the past complained about this, but Mr Banga was the only candidate for president.
"Ajay was elected with resounding approval from the executive directors, and will start his mandate with incredibly strong support from the membership of the World Bank," a senior US official said about the vote.
Mr Banga's appointment comes at a consequential moment for the development organisation.
The US and other wealthy nations have been pushing the bank to increase its lending to fight climate change. The bank's $100bn (£80bn) per year or so of loans to help developing countries cope with climate change falls far short of the $1tn they say is needed.
Many developing nations are worried the focus on climate change will divert attention away from its anti-poverty efforts.
Developing countries have been hard hit by the pandemic, rises in food and in energy prices, and unsustainable levels of debt.
As president of the World Bank, Mr Banga will have to address these issues – all without any clear additional money on the table.
In an interview with the BBC in in March, when Mr Banga was on a listening tour in Africa, he said he wanted the bank to be a "catalyst" and "thought leader" for action,
"We also need to bring in the private sector to be able to reach these ambitious targets that we all have," he said.
(BBC News)
6 dead, 10 injured as fire breaks out at candle factory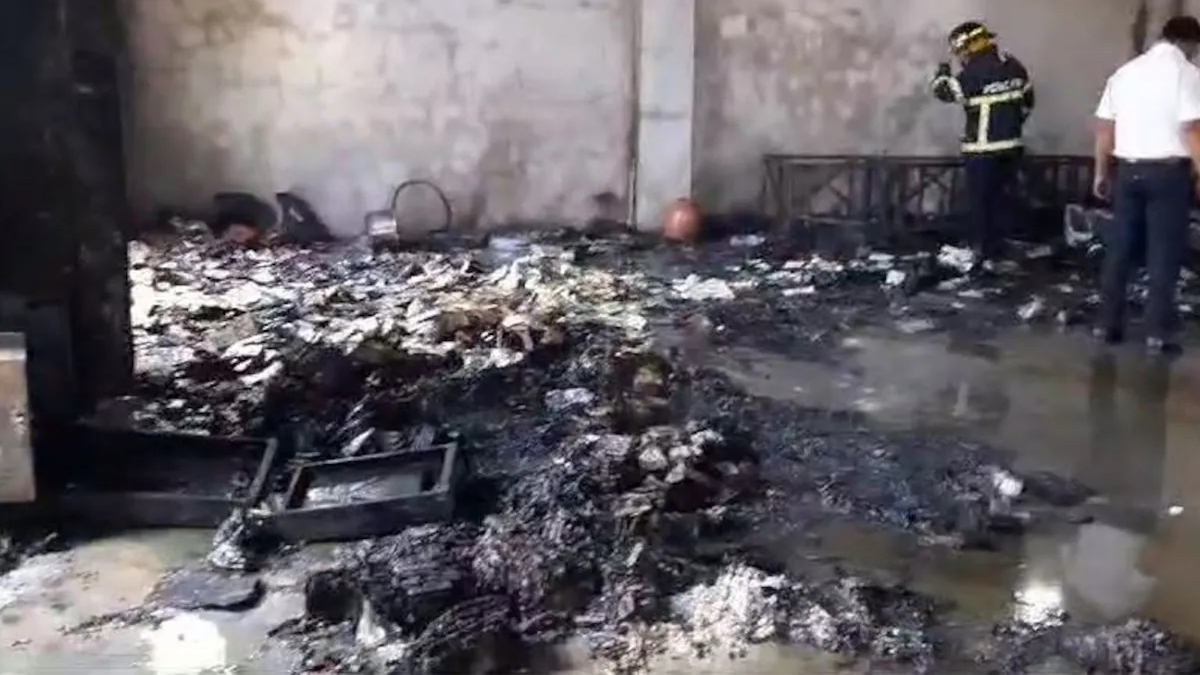 At least six people died and 10 sustained injuries after a fire broke out at a sparkling candle manufacturing unit in the Pimpri Chinchwad area of Pune district on Friday, an official said.
The fire brigade received a call about the blaze at the factory located at Talawade around 2.45 pm, said Pimpri-Chinchwad municipal commissioner Shekhar Singh. The factory manufactured sparkling candles which are generally used for birthday celebrations, he said.
"The fire has been doused. The cause is yet to be ascertained," Singh added.
The owner of a nearby unit alerted the fire brigade to the incident, after which a team rushed to the site, doused the blaze and sent the injured to the hospital, an official from the Pimpri Chinchwad civic body's disaster management cell said.
The six bodies have been charred beyond recognition, while the injuries sustained by 10 persons, comprising nine women and a male who is the owner of the ill-fated unit, are serious, he said.
Maharashtra deputy chief minister Ajit Pawar expressed grief at the incident and assured a inquiry.
Source – Times of India
State of emergency declared in Seychelles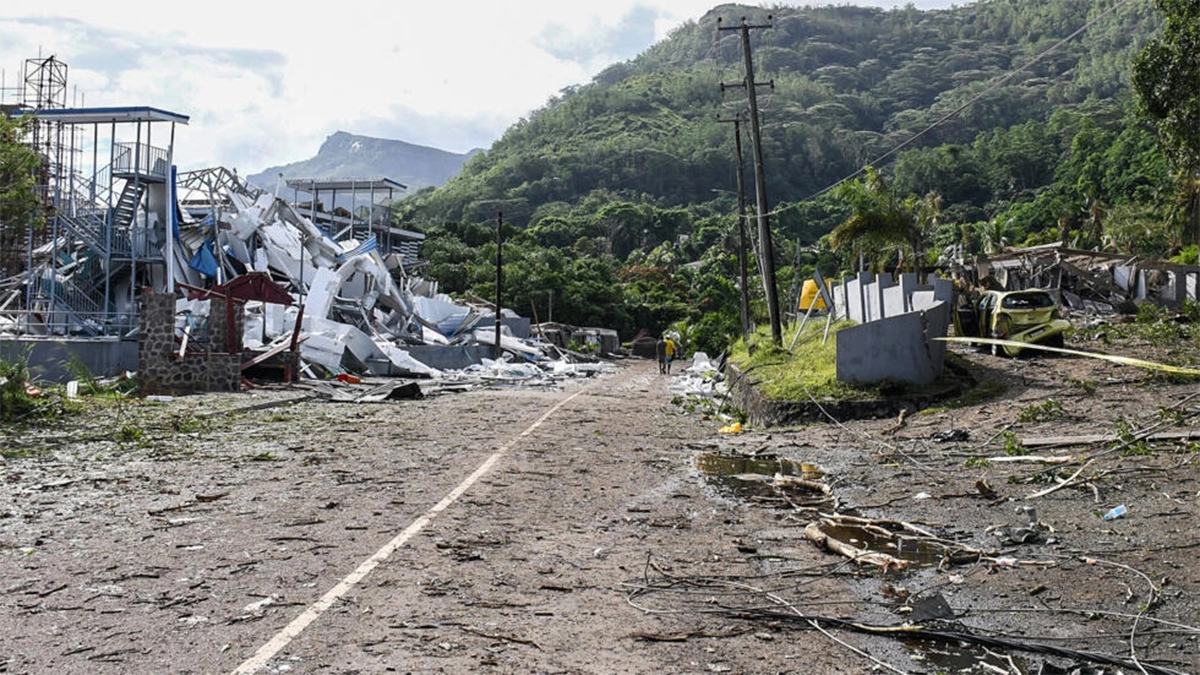 A state of emergency has been declared in Seychelles, after a massive explosion at an industrial zone on the main island, Mahé, as well as flooding.
The blast ripped through the area, flattening commercial buildings and wrecking nearby housing, leaving a trail of devastation along Mahé island's east coast.
Seychelles' President Wavel Ramkalawan has ordered everyone except essential workers to stay at home.
A number of people have been injured.
Several people have also been evacuated from their homes.
The blast happened just after 02:00 local time (22:00 GMT Wednesday) at a construction and quarrying company, where explosives were being stored in four containers.
"For the last 10 years there were major concerns about the stock of explosives [being held]," President Ramkalawan is quoted by the Seychelles Nation newspaper as saying.
"Four containers of explosives blew off… My heart is heavy right now and I know many families are being affected. I was shocked to see Providence, Petit Paris and Cascade in such a state. It was as if we went through a war."
The international airport was also damaged, despite being 4km (2.5 miles) away. Schools are shut and hospitals closed to all but emergency cases.
The only movement allowed is into and out of the holiday islands.
"The Seychelles international Airport is still operational and ferry services between islands are operating for visitors," the country's official account said on X.
Exceptionally heavy rain overnight has caused severe flooding and landslides, adding to pressure on the island's response teams.
Three people died when their homes were destroyed.
The deluge has caused sewage to flow into the ocean and people are being advised not to swim.
President Ramkalawan called the twin disasters a "calamity" for the country and appealed for people to show solidarity to those affected.
(BBC News)
YouTuber jailed after crashing plane for views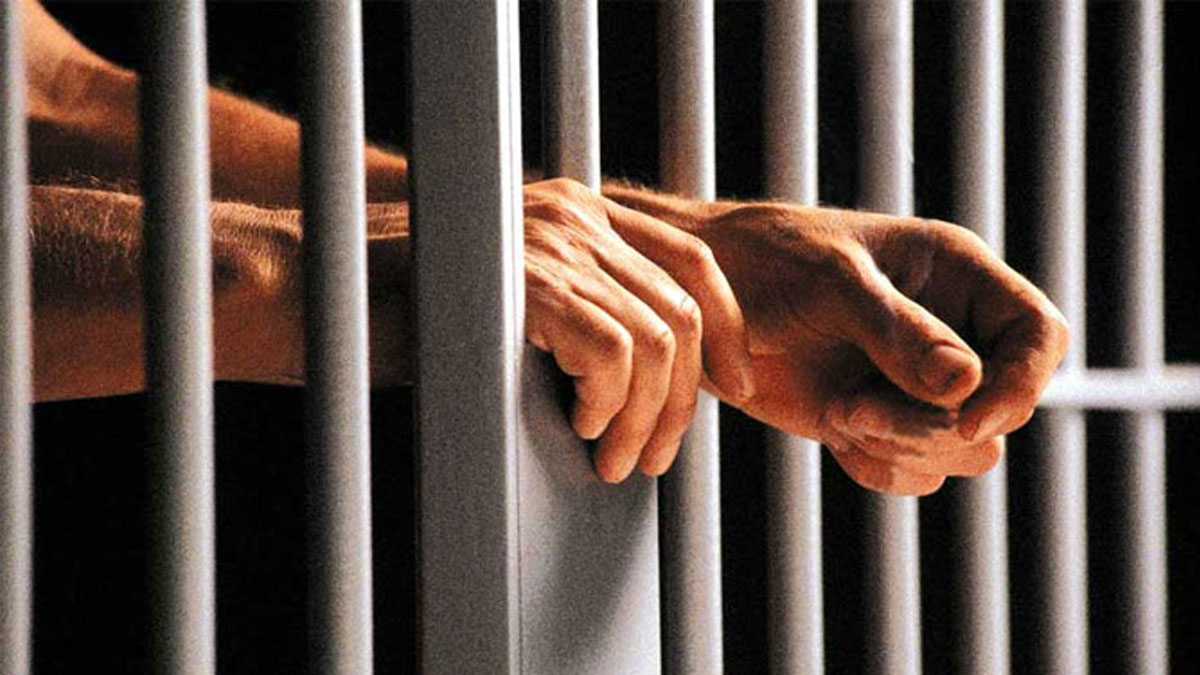 A YouTuber has been jailed for six months for deliberately crashing his plane for views, and then lying about it to US investigators.
Trevor Jacob, 30, posted the video of the plane crash in December 2021, implying it was an accident. He ejected from the plane – selfie stick in hand – and parachuted down to land.
The clip was viewed millions of times.
In a plea agreement, Jacob said he filmed the video as part of a product sponsorship deal.
The former Olympic snowboarder pleaded guilty earlier this year to one felony count of destruction and concealment with the intent to obstruct a federal investigation.
Jacob "most likely committed this offence to generate social media and news coverage for himself and to obtain financial gain", federal prosecutors in California said on Monday.
"Nevertheless, this type of 'daredevil' conduct cannot be tolerated," they added.
In a statement, Jacob said that "this experience has been so humbling" and described the sentence as the "right decision".
In November 2021, Jacob left a Santa Barbara, California airport on a solo flight with cameras mounted on his plane. Along with the cameras, Jacob took a parachute with him, as well as a selfie stick.
He "did not intend to reach his destination, but instead planned to eject from his aircraft during the flight and video himself parachuting to the ground and his airplane as it descended and crashed", the US Attorney's Office for the Central District of California said.
The plane crashed into the Los Padres National Forest 35 minutes after take-off. Jacob hiked to the site and recovered the footage.
He then uploaded the video entitled "I crashed my airplane" to YouTube on 23 December, which contained a promotion for a wallet company, prosecutors said.
Some viewers were sceptical of the crash, noting that Jacob was already wearing a parachute and made no attempt to land the plane safely.
He reported the crash to the National Transportation Safety Board, who said he was responsible for preserving the wreckage. Jacob later claimed he did not know the location of the site.
He did, and returned by helicopter and secured and removed the wreckage, which he later destroyed, the plea agreement states.
The video racked up almost three million views before it was removed. His pilot's licence was revoked last year.
(BBC)