Huge power outage in Pakistan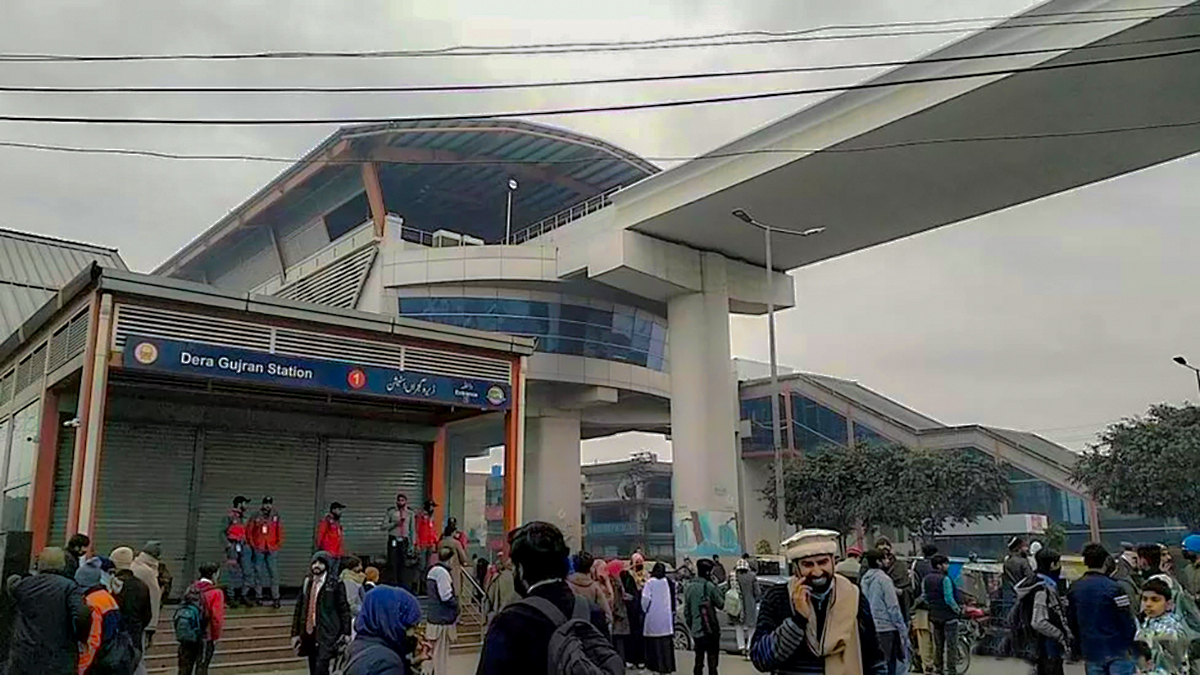 Pakistan suffered a huge power cut early on Monday following a breakdown in its national electricity grid, the energy ministry said.
Power was out in all the country's major cities, including the biggest city Karachi, the capital Islamabad as well as Lahore and Peshawar.
Power minister Khurrum Dastagir said the grid failure followed a "frequency variation" in southern Pakistan.
He insisted this was "not a major crisis" and power would be back soon.
In a statement. the energy ministry said that at about 07:30 local time (02:30 GMT) the grid "experienced a loss of frequency that caused a major breakdown", adding that "swift work" was taking place to revive the system.
Some grids in the country had already been restored and power would be fully restored in 12 hours, Mr Dastagir told Geo TV.
"In winter, the demand for electricity reduces nationwide, hence, as an economic measure, we temporarily close down our power generation systems at night," he said.
When they were turned on in the morning, "frequency variation and voltage fluctuation" were observed in southern Pakistan "somewhere between Dadu and Jamshoro" and subsequently "power generating units shut down one by one", he told the TV channel.
It means that across the country, traffic lights are down, fans have stopped and lights are off.
Many in Pakistan are used to dealing with fluctuating power supplies and load shedding – where electricity to some areas is temporarily reduced in order to prevent the failure of the entire system – is common.
Businesses, industries and homes often have their own generators which kick in when the electricity is cut.
Officials at Lady Reading Hospital in Peshawar, capital of Khyber Pakhtunkhwa province, told the BBC that hardly any department had been affected by the power cut because generators have been used to provide electricity to every department, including the emergency wards and intensive care units.
However, while hospitals and larger industries may have bigger generators, other smaller organisations or private homes will not necessarily have enough power to last for many days.
Earlier this month the government ordered all malls and markets to shut by 20:30 and restaurants by 22:00 under a new energy saving plan.
The cabinet said that this was expected to save the country around 62bn Pakistani rupees ($270m; £220m). Federal departments have been told to reduce their electricity usage by 30%.
Pakistan generates most of its power using imported fossil fuels.
As global energy prices have increased in the last year, further pressure has been put on the country's finances and its foreign reserves which it needs to pay for energy imports.
(BBC News)
China's self-developed large passenger aircraft, completes maiden flight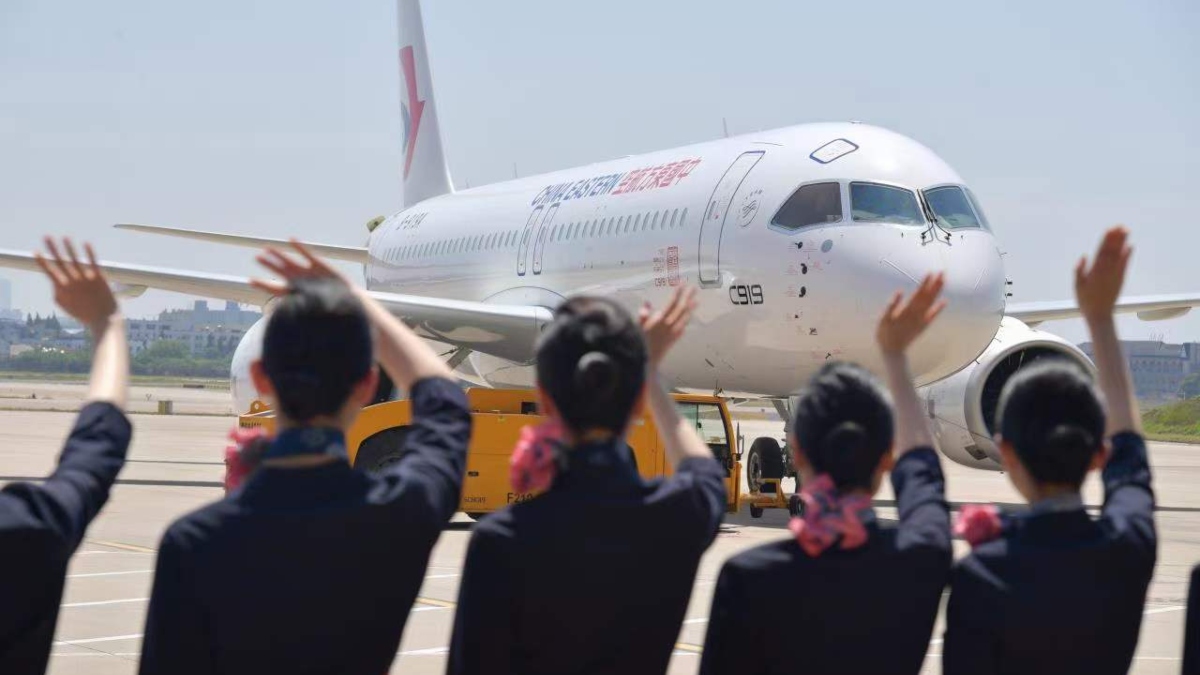 China's first domestically-manufactured passenger jet – C919 has successfully completed its maiden commercial flight today (28).
State TV showed the C919 rising into the skies above Shanghai, heading to the capital Beijing early on Sunday.
It was built by the Commercial Aviation Corporation of China (Comac) in the hope of breaking the dominance of Airbus and Boeing's single-aisle jets.
But the 164-seater still relies heavily on Western components, including engines and avionics.
The Shanghai-Beijing leg of the journey, with more than 130 passengers on board, was completed in just under three hours.
(BBC News)
New Indian Parliament inaugurated amid Opposition boycott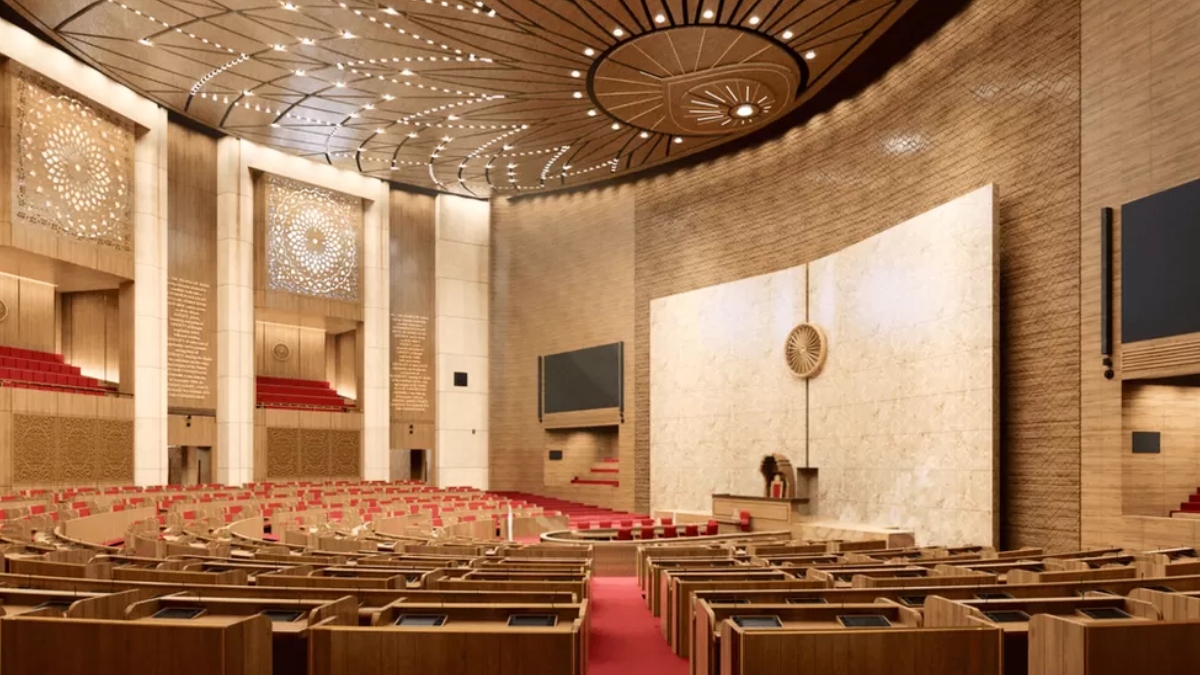 Prime Minister Narendra Modi is inaugurating India's new parliament building amid a boycott of the ceremony by 20 opposition parties.

The opposition has criticised the government for not asking the president to open the new building.
They also denounced the decision to hold the event on the birth anniversary of Hindutva ideologue VD Savarkar.
The ruling Bharatiya Janata Party (BJP) has called the boycott a "disrespect of democracy".
The new parliament building is part of the government's ambitious project to develop the Central Vista power corridor in capital Delhi.
On Sunday, Mr Modi will also unveil a new 75-rupee coin to commemorate the event and serve as a tribute to 75 years of India's independence.
Built in front of the colonial-era parliament, the new four-storey building – built at an estimated cost of 9.7bn rupees ($117.1m, £94.2m) – has increased seating capacity.
The Lok Sabha chamber, which will seat the lower house of the parliament, is designed in the likeness of a peacock, India's national bird. The Rajya Sabha chamber, which will seat the lower house, is designed resemble the lotus, India's national flower.
Last week, 20 parties – including the main opposition Congress – had announced their "collective decision" to boycott the inauguration ceremony.
Congress president Mallikarjun Kharge and party leader Rahul Gandhi said that the building should have been inaugurated by President Draupadi Murmu, the parliament's highest constitutional authority.
Congress MP Jairam Ramesh also criticised the government's decision to hold the event "on the birth anniversary of the man [Savarkar] who opposed Mahatma Gandhi vehemently all his life".
(BBC News)
World's most expensive ice cream from Japan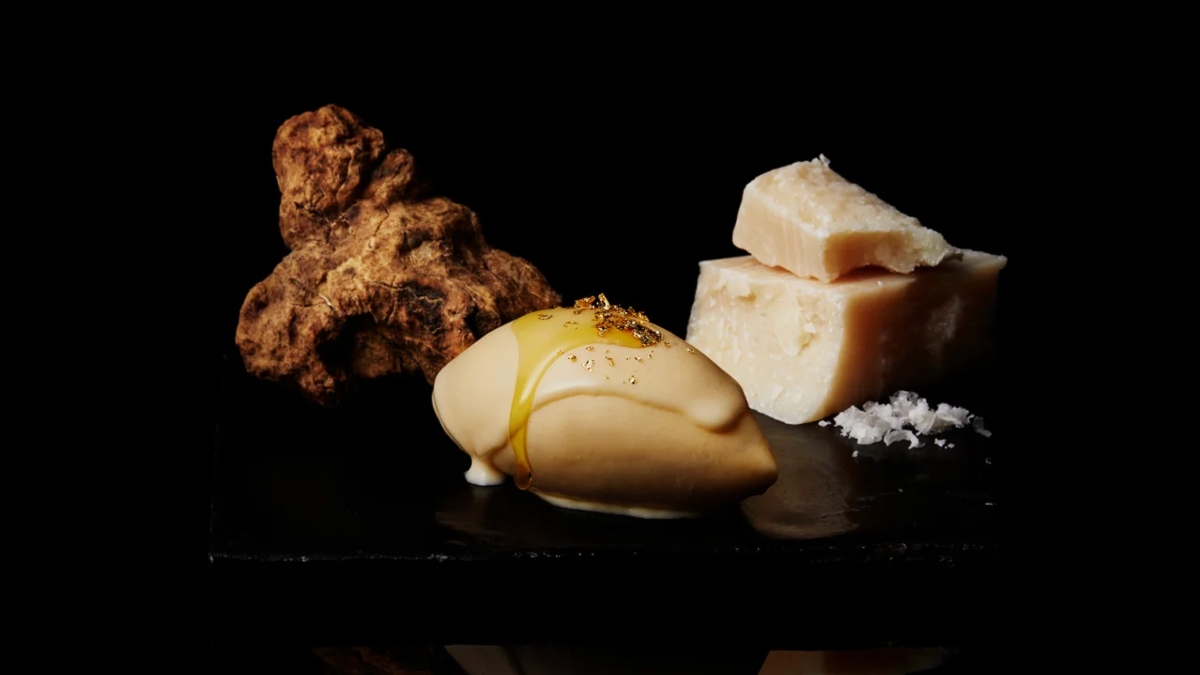 Keep your hands steady: a scoop of this exquisite delight is probably going to cost more than all the ice cream you will have throughout multiple summers.
The frozen dessert, called byakuya – "white night" in Japanese – is currently fetching 880,000 yen ($6,380) for a serving, officially making it the most expensive ice cream in the world, according to Guinness World Records.
Japanese ice cream brand Cellato calls white night a gelato on its website, and the name is a hint to its Italian origins.
Sourced exclusively from Alba – home to what many consider the best white truffles in Italy – that ingredient alone could rake in as much as two million yen ($14,500) per kilogram, said an article published on the Guinness World Records website last week.
The ice cream is topped off by an edible gold leaf, two types of cheese and "Sakekasu," a paste-like ingredient derived from the process of sake-making.
"It took us over 1.5 years to develop, with a lot of trials and errors to get the taste right," a representative from the company told Guinness World Records earlier.
The company said its mission isn't just about making mouthwateringly expensive desserts but to create a culinary adventure that merges European ingredients and traditional Japanese foods.
For that, it brought in Tadayoshi Yamada, the head chef at RiVi, an Osaka-based restaurant known for its French-Japanese fusion cuisine, to steer the project, according to Guinness World Records.
The desert is available for sale in Japan and is shipped directly to consumers, according to Cellato's website.
Sampling the treat comes with almost equal precision, as Cellato sets out meticulous steps to govern the way it should be consumed once it arrives.
Patrons are instructed to pour in the white truffle at the right texture just as the ice cream softens up, before mixing it with a handcrafted metal spoon given to them.
They are advised to let the ice cream defrost at room temperature or microwave it at 500 watts for 10 to 20 seconds, if the texture is too hard.
While the Guinness World Records team has not had a chance to sample the dessert, Cellato earlier offered a tasting session for its staff, who described the treat to the record-keeping body as "rich in taste and texture."
In addition, they recommended pairing the tasting with sake or a French white wine.
Cellato, which also has a black truffle-based offering on its menu, said it plans to diversify its eye-wateringly expensive product line to include Champagne and caviar in the future.
(CNN)