Imran Khan pleads not guilty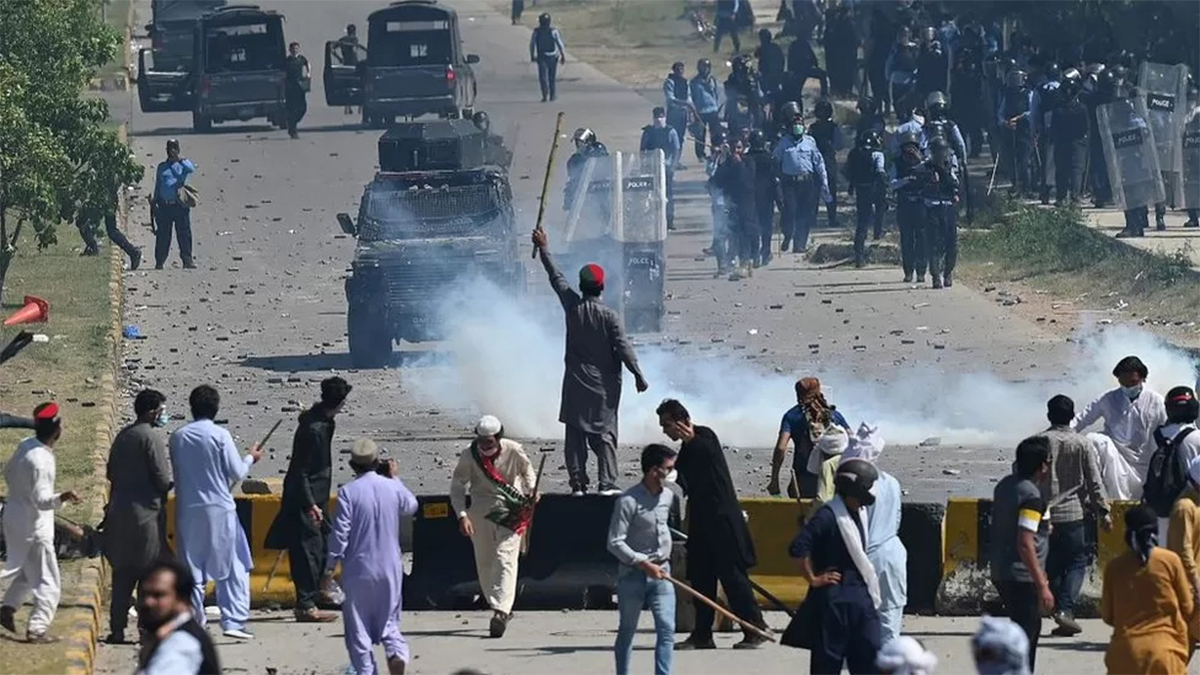 Pakistan's former prime minister Imran Khan has pleaded not guilty to corruption charges a day after his arrest sparked nationwide protests.
Nearly 1,000 people have been arrested, police say, and eight people have died nationwide in the protests.
There is tight security at the police guesthouse where he is being detained, which is also serving as a courtroom.
The arrest dramatically escalated tensions between Mr Khan and the military at a time of economic crisis.
Conviction would disqualify the former cricket star – prime minister from 2018 to 2022 – from standing for office, possibly for life. Elections are due later this year.
Dramatic footage showed dozens of security officers forcibly removing the 70-year-old from court on Tuesday, then bundling him into a police vehicle.
On Wednesday Mr Khan was indicted on charges that he unlawfully sold state gifts during his premiership, in a case brought by the Election Commission.
He denies the allegations and says he fulfilled all legal requirements.
(BBC News)
Trump to appear in Federal court on Tuesday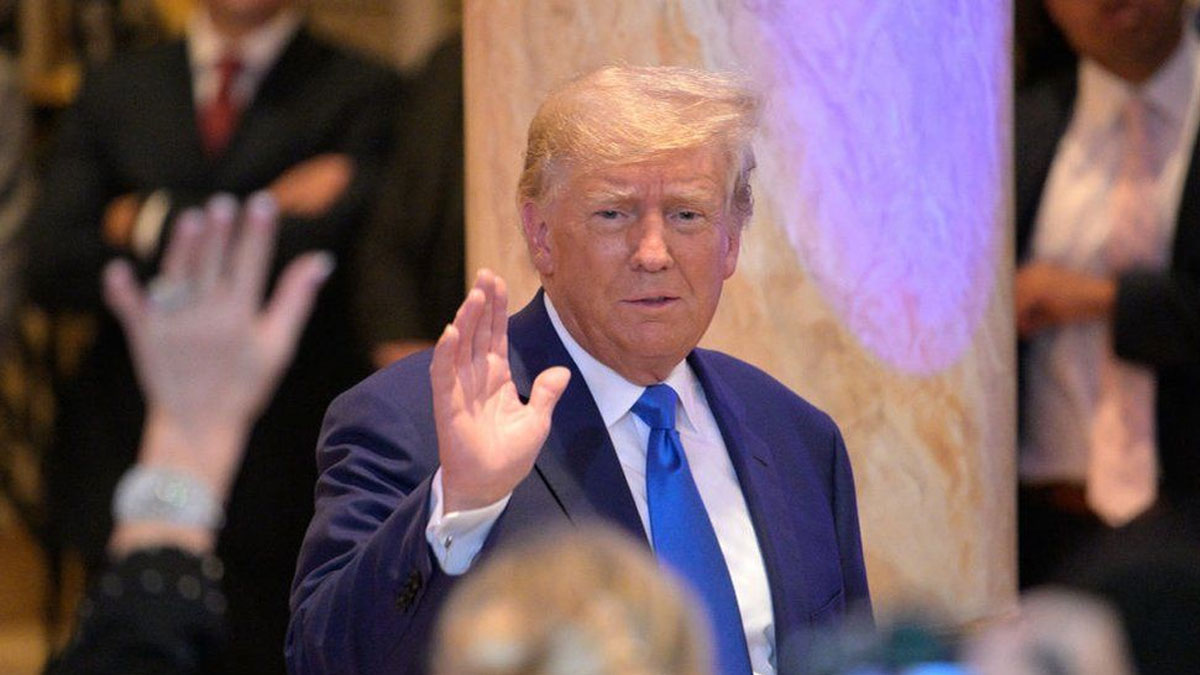 Donald Trump will appear in a federal court in Miami on Tuesday after being charged over his handling of classified documents, his lawyer says.
Taking to his social media – Social Truth, Trump announced that his attorneys have informed him he has been indicted for a second time over the mishandling of classified documents.
He also said that he has been "summoned to appear at the Federal Courthouse in Miami on Tuesday, at 3 PM".
Reports suggest he is facing a multi-count indictment related to retaining national defence information, and obstruction of justice. However, The indictment – a document which details the charges against him – has not been publicly released
The former president, who is campaigning to return to the White House in 2024, says the move is "a disgusting act of election interference".
"I never thought it possible that such a thing could happen to a former President of the United States, who received far more votes than any sitting President in the History of our Country, and is currently leading, by far, all Candidates, both Democrat and Republican, in Polls of the 2024 Presidential Election," he wrote.
The Department of Justice has yet to put out a statement.
This will be Trump's second court summons in a matter of months after a New York grand jury indicted him in April.
Children critically injured in France knife attack
Children are in a critical condition following a knife attack in the alpine town of Annecy, south-eastern France, according to reports.
AFP reports that a total of five people are injured including four children. French media report that the injured children are around the age of three and two of them, and one man, are in a critical condition.

The attack was carried out in a park by a Syrian man, 45, who was seeking refugee status, police say.
French President Emmanuel Macron has said "the nation is in shock" following the attack.
The city's mayor has denounced the "appalling attack" and said a press conference will be held later.
Pope Francis to have abdominal surgery
Pope Francis will have surgery on his abdomen on Wednesday afternoon at Rome's Gemelli hospital.
He is expected to stay in hospital for "several days" to recover from the hernia operation, the Vatican said.
The hernia is "causing recurrent, painful and worsening" symptoms, added Vatican spokesman Matteo Bruni.
The 86-year-old has faced a series of health issues in recent years, and uses a cane and a wheelchair due to a persistent knee ailment.
In a statement, the Vatican said the pontiff's medical team had decided in recent days that surgery was needed.
"In the early afternoon he will undergo a laparotomy and abdominal wall surgery… under general anaesthesia," said Mr Bruni.
He added: "The stay at the health facility will last several days to allow the normal post-operative course and full functional recovery."
Earlier on Wednesday, Pope Francis carried out his weekly audience as normal and didn't mention his planned operation.
The day before, the Pope was at the same Rome hospital for a scheduled check-up, months after he was taken to hospital with bronchitis.
He spent three days in hospital in March to treat a lung infection, in the same month that he marked the 10th anniversary of his pontificate.
In 2021, Pope Francis spent 10 days in hospital after having a part of his colon removed, in a bid to address a painful bowel condition. He recently revealed that the complaint had returned.
Last month, Phe pulled out of his Friday audiences due to a fever.
But while his predecessor Benedict XVI quit in 2013, the Pope has dismissed the possibility of leaving office too.
"You don't run the Church with a knee but with a head," he is said to have told an aide last year.
The Pope is considered to have been in general good health during his decade leading the Catholic Church
He continues to maintain a busy schedule, and is due to visit Portugal and Mongolia from August.
(BBC News)