India temple replaces elephant with robot for rituals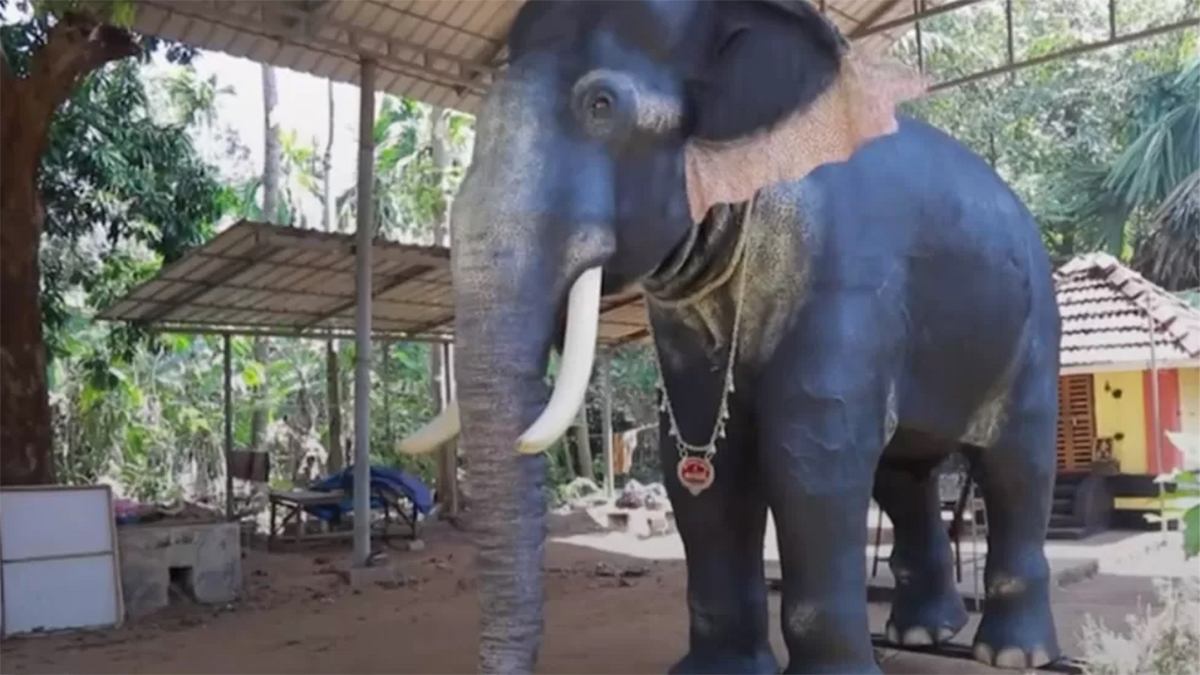 A temple in the southern Indian state of Kerala has introduced a mechanical elephant to conduct its rituals.
The initiative by authorities at Irinjadappilly Sree Krishna Temple in Thrissur district is part of their pledge to stop using live animals for any festivities.
The model was donated by People for Ethical Treatment of Animals (PETA) India and actress Parvathy Thiruvothu.
They hoped this would help in holding events "in a cruelty-free manner".
Chained, saddled and decorated, elephants play an important part in temple festivals in Kerala – the state is home to about a fifth of the country's roughly 2,500 captive elephants.
For years, animal welfare activists have flagged concerns about their treatment. The Centre for Research on Animal Rights last week wrote to the state's chief minister about the increased mortality of the mammal, saying 138 captive elephants had died in Kerala between 2018 and 2023.
In a statement issued on Monday, PETA said the that subjecting live elephants to extreme loud noises during festivals was "cruel" and urged all temples in the state to switch to lifelike mechanical elephants.
"It's high time we made stronger and more impactful strides towards stopping such abuse and letting animals have respectful and dignified lives," the organisation added.
According to the Indian Express newspaper, the elephant model donated by PETA is 11 ft (3.3m) tall, weighs 800 kg (1763.7 lbs) and is made of an iron frame.
Temple priest Rajkumar Namboothiri told the Indian Express newspaper that authorities were happy to receive the mechanical elephant.
"We hope other temples will also think about replacing elephants with robotic elephants for their rituals," Mr Namboothiri said.
(BBC News)
New COVID-19 cases surge in India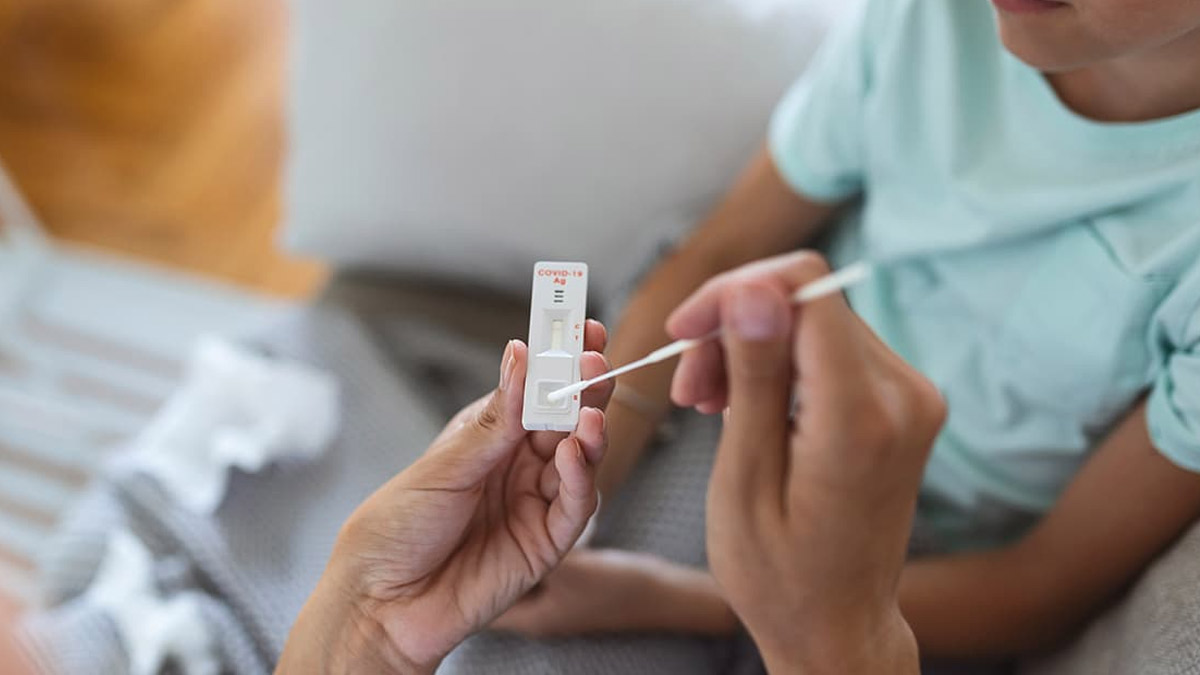 India recorded 3,016 new COVID cases in the last 24 hours, almost a six-month high, the Health Ministry said on Thursday.
It said that the daily positivity rate had spiked to 2.73% from just 1.51% the previous day. The last time the infection rate was so high was on October 2 last year, when India had reported 3,375 new COVID cases.
The country's active COVID caseload currently stands at 13,509, more than double the 6,350 infected people on March 20. The death count has increased to 5,30,862, with 14 deaths, including three reported by Maharashtra, two from Delhi and one reported by Himachal Pradesh in a span of 24 hours, as well as eight more reconciled by Kerala. More than 1.1 lakh COVID tests were conducted in the last day, Health Ministry data showed.
In the national capital, where the infection count had dropped to nil on January 16, 300 cases were recorded in the last 24 hours, leading the government to urge citizens not to panic but to use a mask. Additionally, Maharashtra reported a 63% jump in daily cases with 694 new infections on Thursday, also the highest for the State since October. Solapur and Sangli districts topped the positivity chartfor March in Maharashtra, with 20.05% and 17.47% rates respectively, the State health department said.
Pope Francis hospitalised with respiratory infection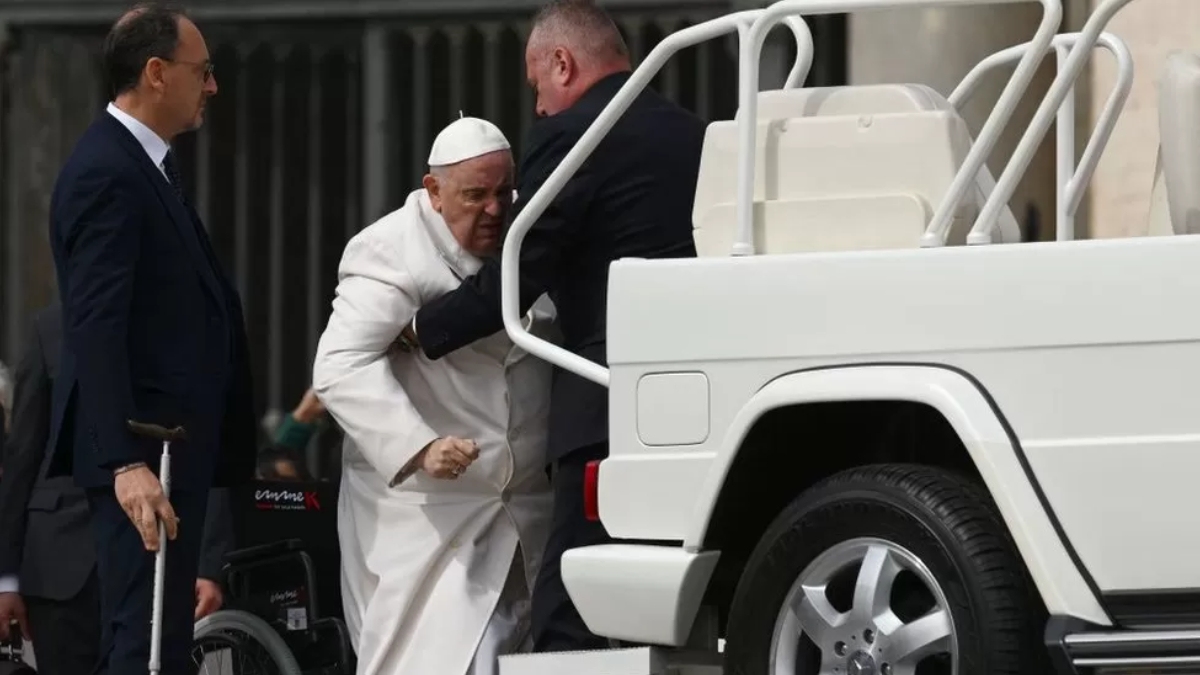 Pope Francis has a respiratory infection and will need to spend a few days in hospital in Rome, the Vatican says.
The 86-year-old had breathing difficulties in recent days but does not have Covid, a statement said.
It said he would need "a few days of appropriate hospital medical therapy".
"Pope Francis is touched by the many messages received and expresses his gratitude for the closeness and prayer," the statement added.
His closest staff, including security, are expected to stay the night at the Gemelli Hospital, a person with direct knowledge told the BBC.
This is the busiest time of the year for Pope Francis, with many events and services scheduled ahead of Easter weekend.
A Palm Sunday Mass is scheduled this weekend, and Holy Week and Easter celebrations next week.
He is also scheduled to visit Hungary at the end of April.
On Wednesday morning, he presided over his weekly general audience in St Peter's Square. He appeared in good spirits but was seen grimacing as he was helped into his vehicle.
The Vatican initially said the Pope had gone to hospital for a previously scheduled check-up, but Italian media have questioned this account after a television interview was cancelled at short notice.
Reacting to the news, President Joe Biden asked people to make an "extra prayer" for the Pope's recovery.
Mr Biden, who is only the second Roman Catholic to be elected leader of the US, also described the pontiff as one of the "most Christ-like figures I've ever met".
People in the Pope's home city of Buenos Aires, Argentina, shared their feelings with Reuters news agency. One man, Daniel Saco, said the pontiff "must ask himself whether he can continue".
"It is very sad because, as a Latin American, I feel represented by this Pope, who is very open-minded and human," said Victoria Veira, who is originally from Brazil.
Anibal Pizelle, who met the Pope when he was bishop of Buenos Aires, said she was optimistic for a recovery as Francis was "physically and mentally strong" and a "person with enormous faith".
The Pope has used a wheelchair in recent months because of mobility problems related to his knee.
He also underwent surgery to treat a colon problem in 2021. In January, he said the condition had returned.
Despite his ailments, the Pope has remained active and has undertaken trips abroad. He visited the Democratic Republic of Congo and South Sudan in February.
In January, the Pope led the funeral of his predecessor Pope Benedict XVI – who was the first pope to step down voluntarily for centuries. He said this was due to ill health.
Pope Francis has previously indicated that he may also wish to follow in Benedict's footsteps in the event that his health deteriorates.
(BBC News)
Six killed in Nashville school shooting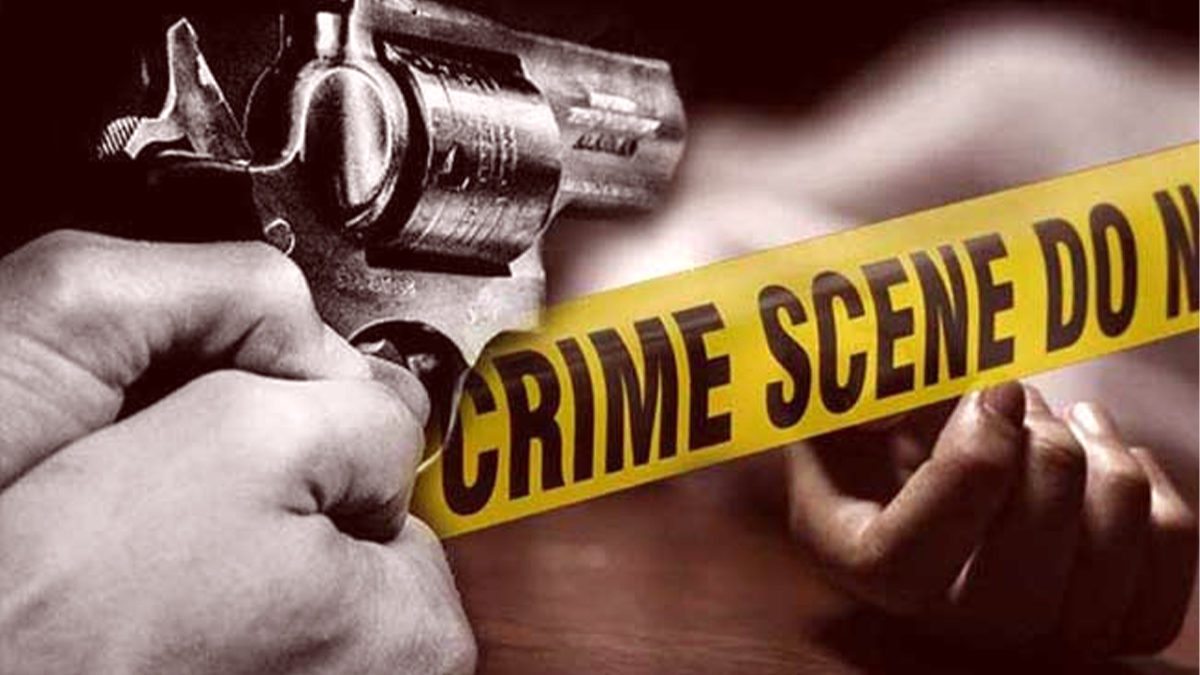 Six people have been killed in a school shooting in the US city of Nashville, Tennessee, BBC reported.
Three of the victims were pupils aged nine or under at Covenant School, a privately run Christian school.
They were named by police as Evelyn Dieckhaus, Hallie Scruggs and William Kinney.
The adult victims were employees and named as Cynthia Peak, 61, Katherine Koonce, 60, and Mike Hill, 61.
Covenant School has about 200 students, and teaches pupils from three years old up to around 12.
Ms Peak was a substitute teacher working at the school that day. Mr Hill was a janitor and Ms Koonce is described as the Head of School on Covenant's website.
Police named the suspect as a 28-year-old woman, Audrey Hale, who identified as transgender.
Hale was armed with three guns, including a semi-automatic rifle, and was shot dead by police.
Nashville Police Chief John Drake said the shooter had conducted surveillance, and that maps of the building showing entry and exit points were found at a nearby home.
Police received the first call about the incident at 10:13 local time on Monday morning.
Police said the suspect got in by firing through one of the school doors, which were all locked.