Jury finds Trump sexually abused writer in NY department store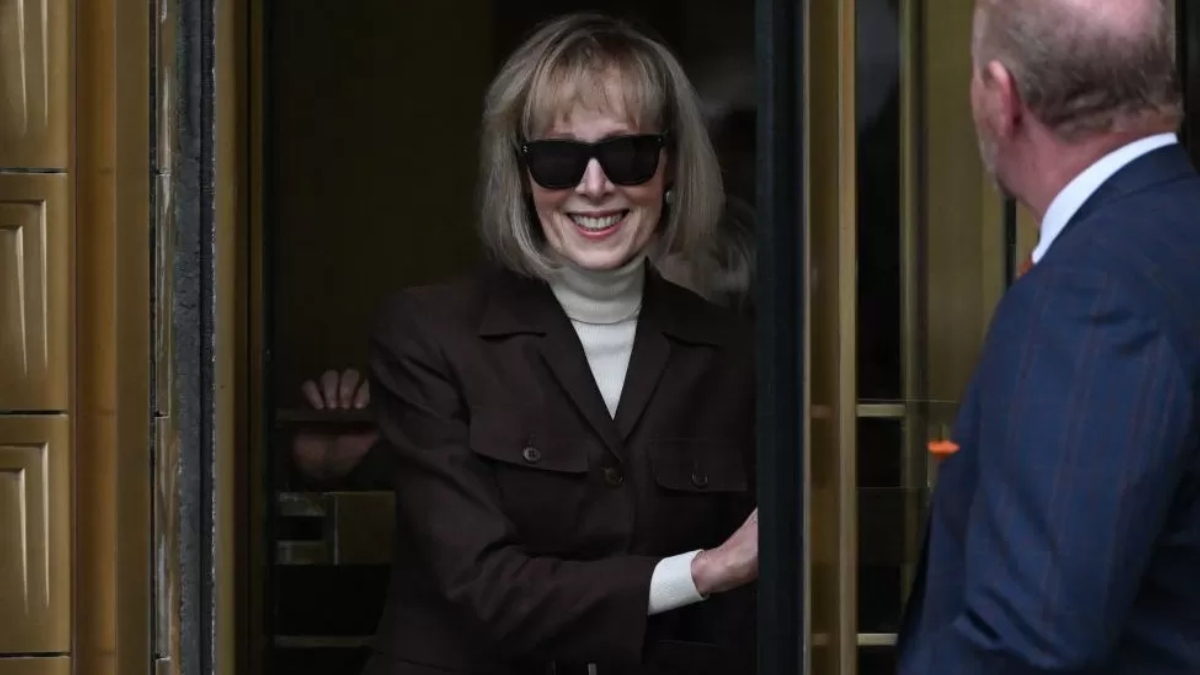 A jury in a civil case has found former President Donald Trump sexually abused a magazine columnist in a New York department store in the 1990s.
But Mr Trump was found not liable for raping E Jean Carroll in the dressing room of Bergdorf Goodman.
The jury also found Mr Trump liable for defamation for calling the writer's accusations "a hoax and a lie".
It is the first time Mr Trump has been found legally responsible for a sexual assault.
The Manhattan jury ordered Mr Trump to pay her about $5m (£4m) in damages.
The jury of six men and three women reached their decision after less than three hours of deliberations on Tuesday.
"Today, the world finally knows the truth," Ms Carroll said in a written statement following the verdict. "This victory is not just for me but for every woman who has suffered because she was not believed."
Mr Trump's lawyer said the former president plans to appeal against the decision.
Because the trial was in civil court rather than criminal, Mr Trump will not be required to register as a sex offender.
The former president – who has denied Ms Carroll's accusations – did not attend the two-week civil trial in the Manhattan federal court.
Ms Carroll, 79, held the hands of both her lawyers as the verdict was read in court and smiled as she was awarded damages by the jury.
Mr Trump's lawyer, Joe Tacopina, shook her hand as the trial ended, telling her: "Congratulations and good luck."
Roberta Kaplan, a lawyer for the plaintiff said in a statement: "This is a victory not only for E Jean Carroll, but for democracy itself, and for all survivors everywhere."
After the verdict, Mr Trump, 76, posted on his social media platform Truth Social in all capital letters: "I have absolutely no idea who this woman is.
"This verdict is a disgrace – a continuation of the greatest witch hunt of all time!"
The standard of proof in civil cases is lower than in criminal cases, meaning that jurors were only required to find that it was more likely than not that Mr Trump assaulted Ms Carroll.
While the jury found Mr Trump liable for sexual battery and defamation of Ms Carroll, they did not find Mr Trump liable of raping her. To do so, the jury would have needed to have been convinced that Mr Trump had engaged in non-consensual sexual intercourse with Ms Carroll.
(BBC News)
Trump to appear in Federal court on Tuesday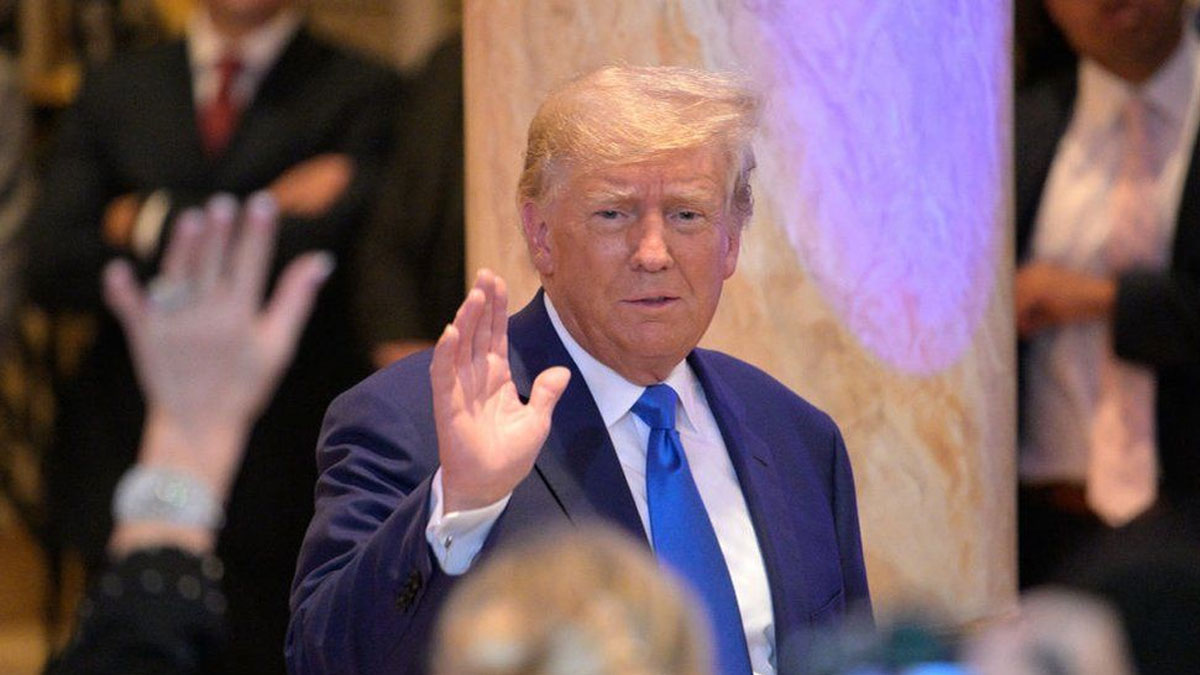 Donald Trump will appear in a federal court in Miami on Tuesday after being charged over his handling of classified documents, his lawyer says.
Taking to his social media – Social Truth, Trump announced that his attorneys have informed him he has been indicted for a second time over the mishandling of classified documents.
He also said that he has been "summoned to appear at the Federal Courthouse in Miami on Tuesday, at 3 PM".
Reports suggest he is facing a multi-count indictment related to retaining national defence information, and obstruction of justice. However, The indictment – a document which details the charges against him – has not been publicly released
The former president, who is campaigning to return to the White House in 2024, says the move is "a disgusting act of election interference".
"I never thought it possible that such a thing could happen to a former President of the United States, who received far more votes than any sitting President in the History of our Country, and is currently leading, by far, all Candidates, both Democrat and Republican, in Polls of the 2024 Presidential Election," he wrote.
The Department of Justice has yet to put out a statement.
This will be Trump's second court summons in a matter of months after a New York grand jury indicted him in April.
Children critically injured in France knife attack
Children are in a critical condition following a knife attack in the alpine town of Annecy, south-eastern France, according to reports.
AFP reports that a total of five people are injured including four children. French media report that the injured children are around the age of three and two of them, and one man, are in a critical condition.

The attack was carried out in a park by a Syrian man, 45, who was seeking refugee status, police say.
French President Emmanuel Macron has said "the nation is in shock" following the attack.
The city's mayor has denounced the "appalling attack" and said a press conference will be held later.
Pope Francis to have abdominal surgery
Pope Francis will have surgery on his abdomen on Wednesday afternoon at Rome's Gemelli hospital.
He is expected to stay in hospital for "several days" to recover from the hernia operation, the Vatican said.
The hernia is "causing recurrent, painful and worsening" symptoms, added Vatican spokesman Matteo Bruni.
The 86-year-old has faced a series of health issues in recent years, and uses a cane and a wheelchair due to a persistent knee ailment.
In a statement, the Vatican said the pontiff's medical team had decided in recent days that surgery was needed.
"In the early afternoon he will undergo a laparotomy and abdominal wall surgery… under general anaesthesia," said Mr Bruni.
He added: "The stay at the health facility will last several days to allow the normal post-operative course and full functional recovery."
Earlier on Wednesday, Pope Francis carried out his weekly audience as normal and didn't mention his planned operation.
The day before, the Pope was at the same Rome hospital for a scheduled check-up, months after he was taken to hospital with bronchitis.
He spent three days in hospital in March to treat a lung infection, in the same month that he marked the 10th anniversary of his pontificate.
In 2021, Pope Francis spent 10 days in hospital after having a part of his colon removed, in a bid to address a painful bowel condition. He recently revealed that the complaint had returned.
Last month, Phe pulled out of his Friday audiences due to a fever.
But while his predecessor Benedict XVI quit in 2013, the Pope has dismissed the possibility of leaving office too.
"You don't run the Church with a knee but with a head," he is said to have told an aide last year.
The Pope is considered to have been in general good health during his decade leading the Catholic Church
He continues to maintain a busy schedule, and is due to visit Portugal and Mongolia from August.
(BBC News)