Musk reinstates Trump's Twitter account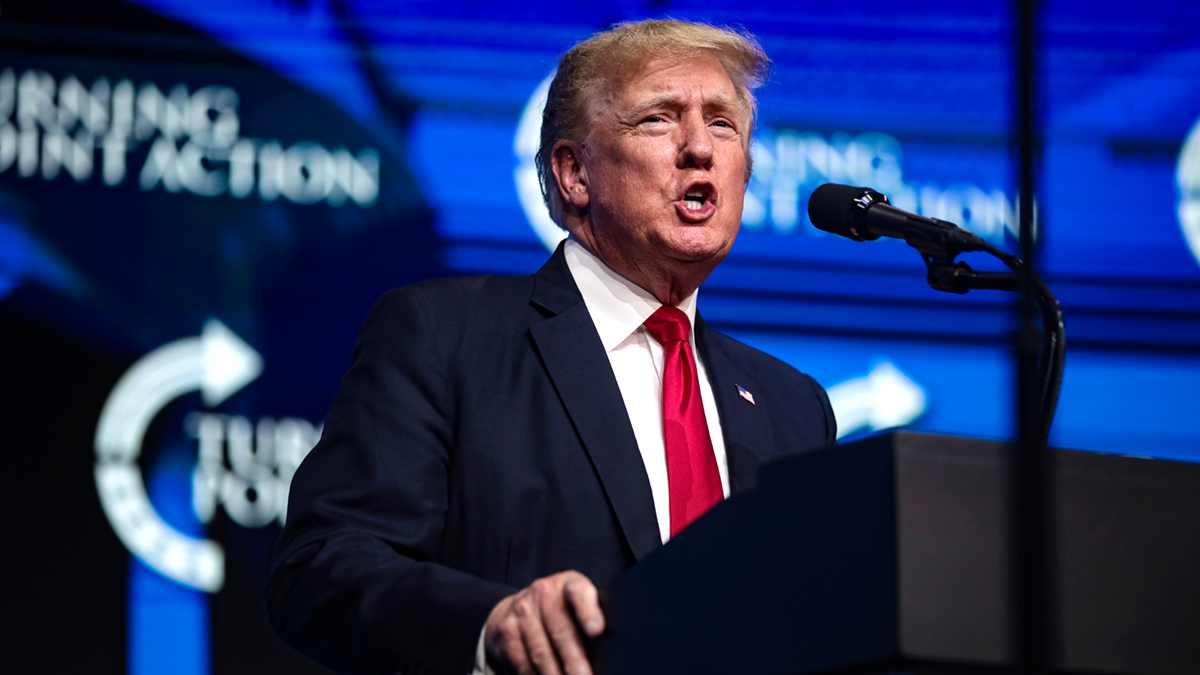 Twitter's new owner Elon Musk has said Donald Trump's account has been reinstated after running a poll in which users narrowly backed the move.
"The people have spoken," tweeted Mr Musk, saying that 51.8% of more than 15 million Twitter users voted for the ban to be lifted.
But the former US president may not return to the platform, earlier saying: "I don't see any reason for it".
His account was suspended in 2021 due to the risk of incitement of violence.
Twitter's previous management acted just days after Donald Trump's supporters stormed the US Capitol in Washington DC on 6 January.
Hundreds of rioters entered the complex as the US Congress attempted to certify Joe Biden's victory in the presidential election. The ensuing violence led to the deaths of four civilians and a police officer.
Soon after the riots, Donald Trump's Facebook, Instagram and YouTube accounts, which all had tens of millions of followers – were also suspended.
Several months later, he launched his own social media platform, Truth Social.
Earlier this week, the Republican announced that he would once again run for the US presidency in 2024.
Mr Musk, the world's richest man, took control of Twitter in October in a $44bn (£37bn) deal.
He immediately embarked on a series of radical changes within the social media giant, amid concerns that he might loosen Twitter's regulations on hate speech and misinformation.
(BBC News)
Mississippi tornado kills 26 and brings devastation to US state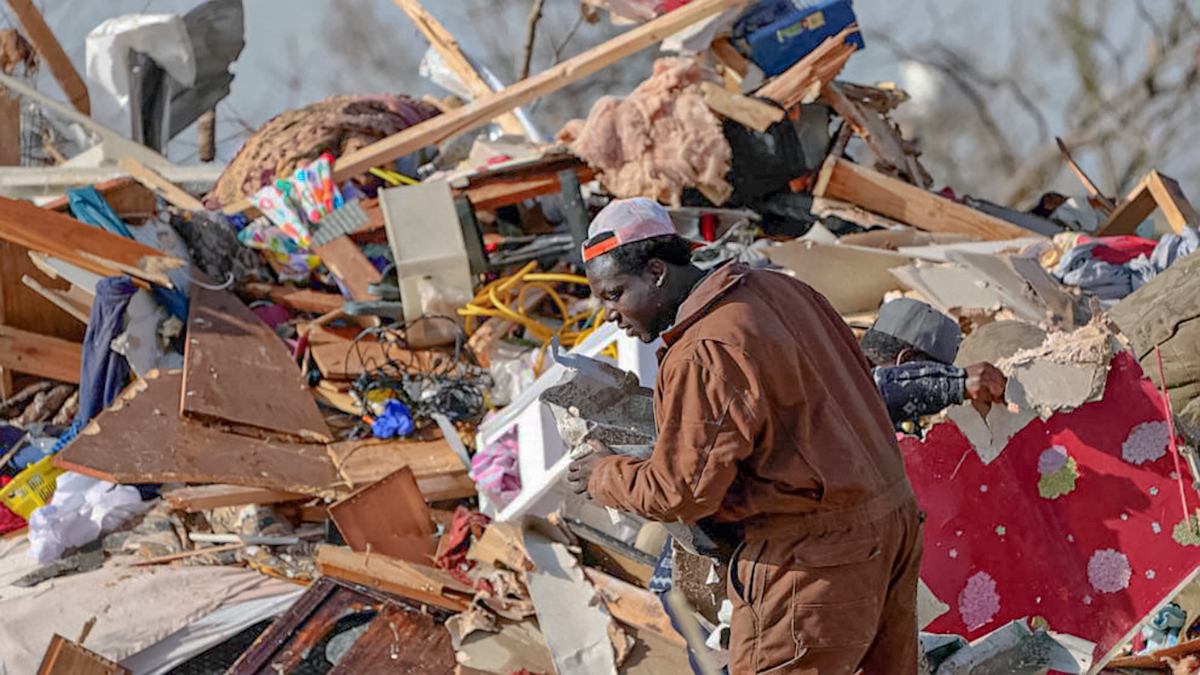 Search and rescue efforts are continuing in Mississippi after a deadly tornado hit the US state.
At least 25 people have died in the state, and one in Alabama, with dozens more left injured by Friday's tornado.
The storms devastated several rural towns, with Rolling Fork in western Sharkey County almost completely wiped out.
Mississippi state governor Tate Reeves has declared a state of emergency to help respond to the damage.
US President Joe Biden also described the images coming out of Mississippi as "heartbreaking", and said the federal government would "do everything we can to help".
"We will be there as long as it takes. We will work together to deliver the support you need to recover," he said in a statement.
More storms are predicted to hit parts of Alabama and Georgia early on Sunday and potentially bring large hail.
The storm system which ripped through Mississippi produced a tornado that has caused catastrophic damage to communities across the state. The biggest twister obliterated dozens of buildings in several small towns, flipping cars on their sides and toppling power lines.
The small town of Rolling Fork, located in Sharkey County in western Mississippi, has essentially been wiped out, according to its mayor.
"My city is gone," Mayor Eldridge Walker told CNN. "But we're resilient and we're going to come back."
He added that lots of families in his community were "affected and hurting", and all he could see was "devastation".
Rolling Fork residents said windows were blown out of the back of their homes.
Local resident Brandy Showah told CNN: "I've never seen anything like this… This was a very great small town, and now it's gone."
Drone footage of Rolling Fork, shared with the BBC, shows the devastation inflicted on the town. Trucks and trees are shown piled on top of buildings, with detritus scattered over large areas.
Afghan school year starts without millions of teenage girls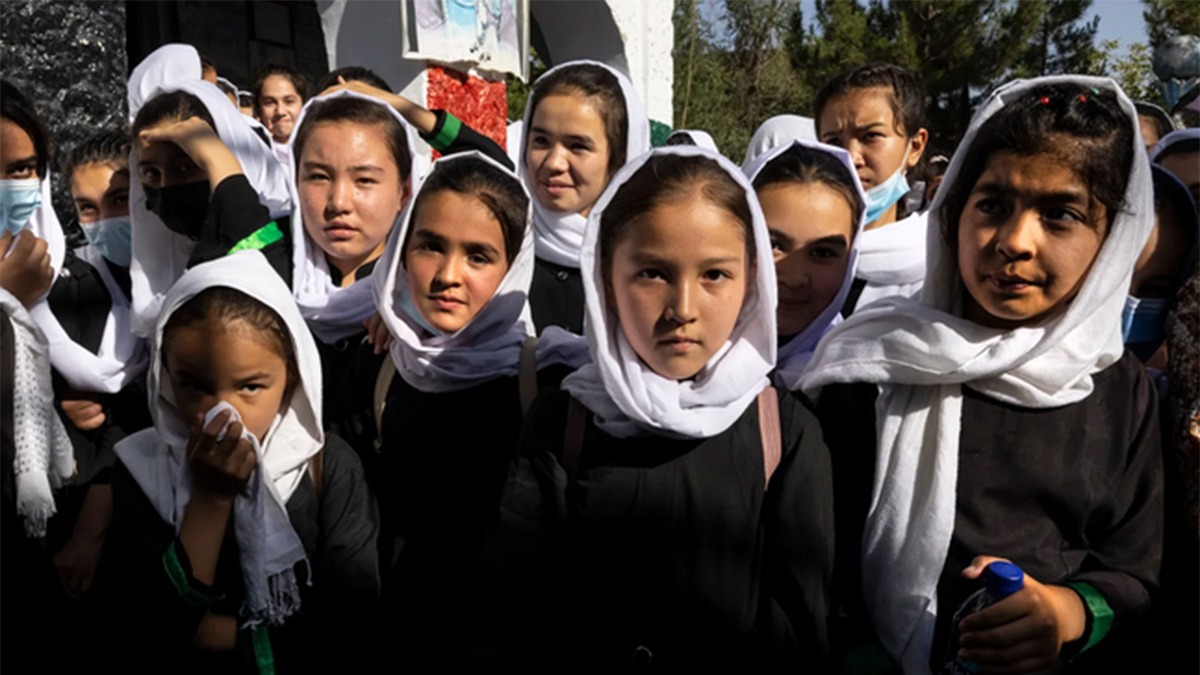 Afghanistan's schools have reopened for the new academic year, but hundreds of thousands of teenage girls remain barred from attending classes as Taliban authorities ban their attendance in secondary school.
Education Minister Habibullah Agha confirmed in a statement that schools up to grade six "will currently be open for girls", effectively retaining a ban on high school for female students.
Madrassas, or Islamic schools, are the only education centres open for girls of all ages. Yalda, a ninth grader in Kabul, told Al Jazeera that the madrassa was good for enhancing her knowledge of religion.
But "the madrassa cannot help me become a doctor, because that's done in school", she said.
Tenth grader Sara said she daydreamed of schools reopening "all the time".
"Maybe someday schools will reopen and my education will progress further. I will never lose hope," she said.
Taliban authorities have imposed an austere interpretation of Islam since storming back to power in August 2021 after the withdrawal of United States-led foreign forces that backed the previous governments.
The ban on girls' secondary education came into effect in March last year, just hours after the education ministry reopened schools for both girls and boys. No Muslim-majority country bans women's education.
Taliban leaders, who also banned women from university education in December, have repeatedly claimed they will reopen secondary schools for girls once "conditions" have been met, including remodelling the syllabus along Islamic lines.
Taliban officials have justified the school ban and curbs on women's freedom due to a lack of a "safe environment". Some senior Taliban leaders, however, said that Islam granted women rights to education and work.
Rahul Gandhi gets 2-yr jail term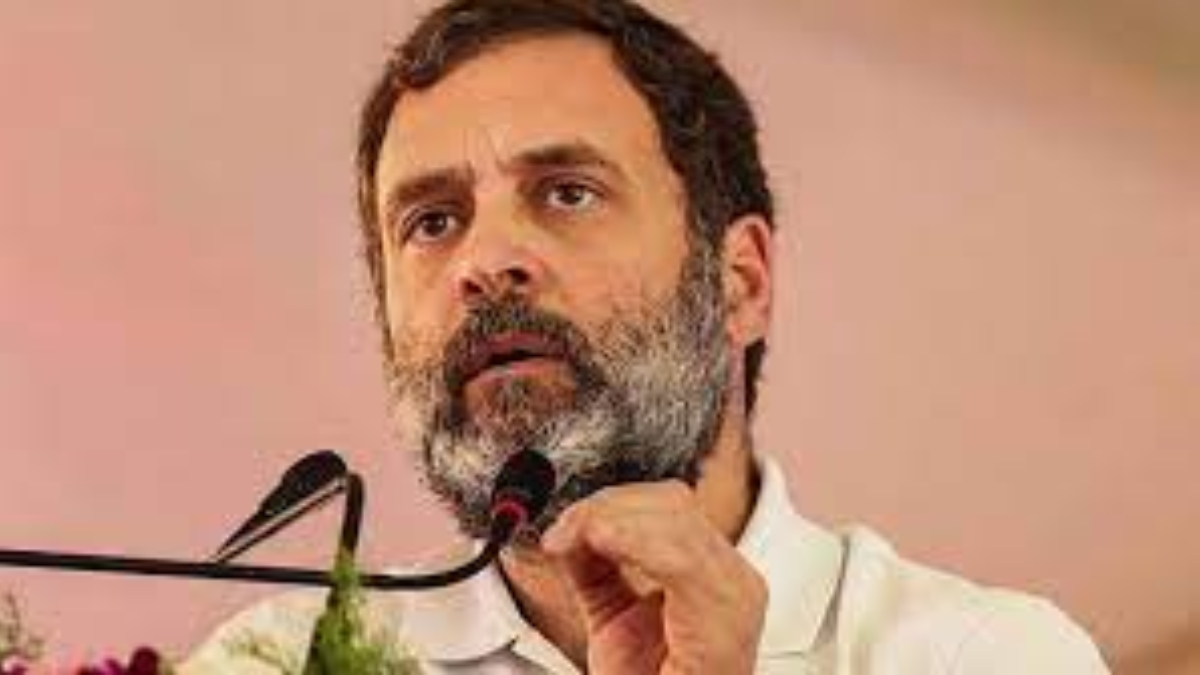 Indian opposition leader Rahul Gandhi has been sentenced to two years in prison in a criminal defamation case.
Mr Gandhi was convicted by the court in Gujarat state for 2019 comments about Prime Minister Narendra Modi's surname during an election rally.
He will not go to jail immediately – he has been given bail for 30 days and can file an appeal against his conviction.
The Congress party MP was present in court for sentencing, which comes a year before general elections are due.
Speaking at an election rally in Karnataka state ahead of the 2019 general election, Mr Gandhi had asked why all thieves have "Modi" as a common surname – according to media reports from the time, he was referring to fugitive diamond tycoon Nirav Modi and former Indian Premier League chief Lalit Modi.
The case was filed on the basis of a complaint by Purnesh Modi, a lawmaker from India's governing Bharatiya Janata Party, who said that Mr Gandhi's comments had defamed the entire Modi community.
Mr Gandhi's lawyers had argued that the right legal procedures had not been followed in the case. They also said that Narendra Modi should have been the complainant as Purnesh Modi was not the target of Mr Gandhi's speech.
The Congress party tweeted that Mr Gandhi will file an appeal and "we will fight and win".
Mr Gandhi has not commented publicly yet but has tweeted a quote in Hindi from Mahatma Gandhi: "My religion is based on truth and non-violence. Truth is my God, and non-violence the means to get it."
(BBC News)