Seattle becomes first US city to ban caste discrimination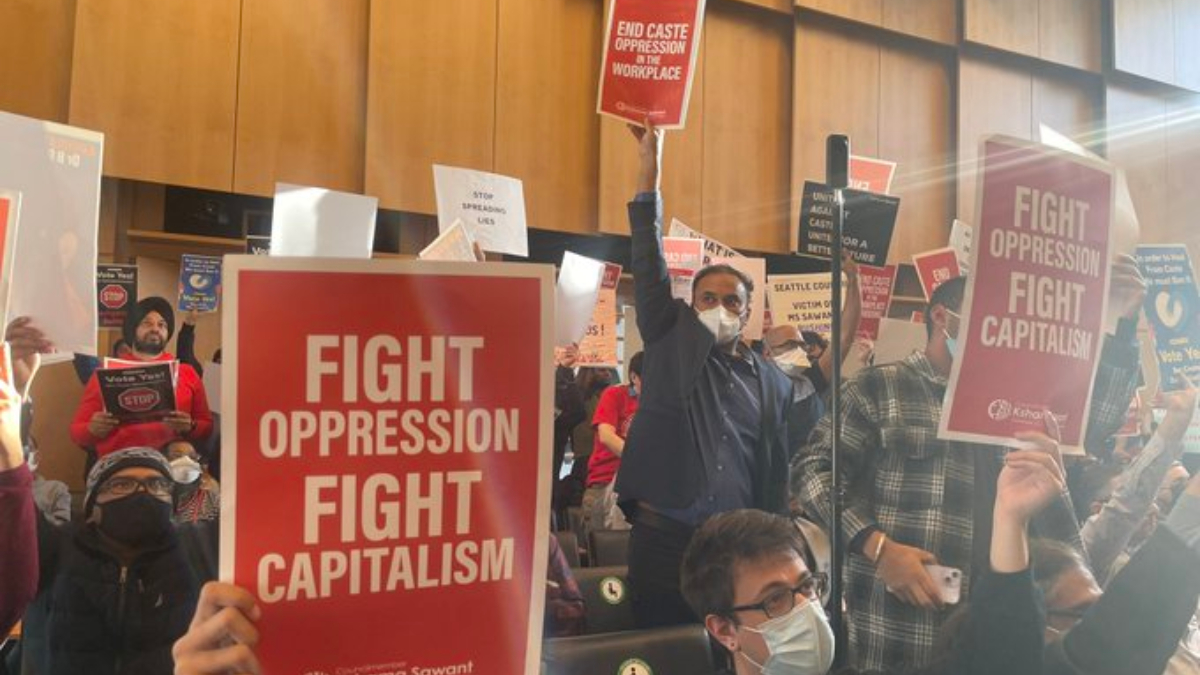 Seattle has become the first US city to ban discrimination based on caste after a vote by the city council.
Councilwoman Kshama Sawant, who wrote the legislation, said the fight against caste bias "is deeply connected to the fight against all forms of oppression".
Advocates of the ban say that it is needed to prevent caste bias from becoming more prevalent in the US.
The caste system in India dates back over 3,000 years and divides Hindu society into rigid hierarchical groups.
The ordinance passed by Seattle on Tuesday follows similar bans on caste bias that have been introduced on the campuses of US universities in recent years.
"Caste discrimination doesn't only take place in other countries," said Ms Sawant, who is the only Indian American on the Seattle city council.
"It is faced by South Asian American and other immigrant working people in their workplaces, including in the tech sector, in Seattle and in cities around the country."
Ms Sawant, a socialist, has previously spoken of being raised in an upper-caste Hindu Brahmin household in India and witnessing such discrimination.
The measure has been opposed by some Hindu American groups, who argue a ban is not necessary as US law already prohibits such discrimination.
In an open letter, the Washington DC-based Hindu American Federation said that while the ordinance's goals were praiseworthy, it "unfairly singles out and targets an entire community on the basis of their national origin and ancestry for disparate treatment".
They added that Indian Americans made up less than 2% of Washington state's population, and argued there was little evidence of any widespread discrimination based on caste.
Caste discrimination has been banned in India since 1948, however, discrimination continues, especially against the Dalits, who were once called "untouchables".
According to the Migration Policy Institute think tank, the US is the second most popular destination for Indians living abroad.
(BBC News)
Pope Francis leaves hospital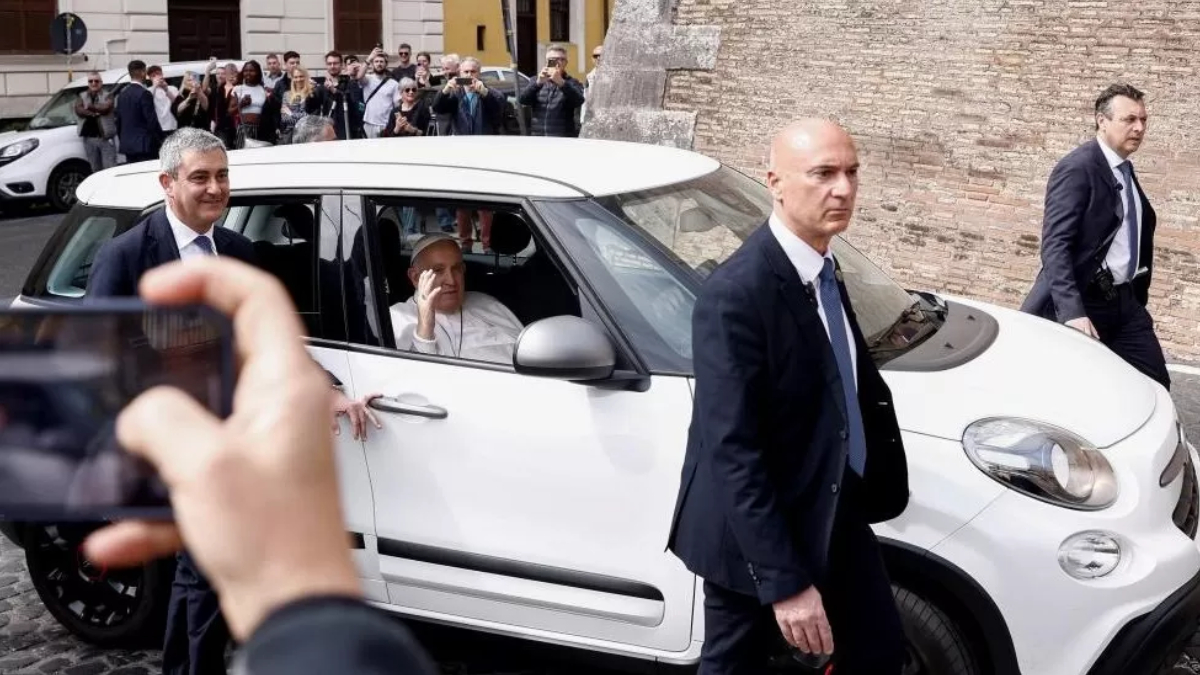 Pope Francis has joked that he is "still alive" as he left hospital in Rome after a three-day stay.
He was admitted to Gemelli Hospital mid-week with breathing difficulties, and later diagnosed with bronchitis.
The Vatican had said he was responding to antibiotics and would be released on Saturday, depending on test results.
"I wasn't frightened, I'm still alive," the 86-year-old pontiff told reporters and tearful well wishers outside the hospital before being driven away.
He was seen smiling and waving from the car, before getting out to speak to a crowd. He then headed for the Vatican.
The Pope's admission to hospital came ahead of the busiest week in the Christian calendar to mark Easter.
Holy Week, as it is known, includes a busy schedule of events and services that can be physically demanding.
Vatican spokesman Matteo Bruni said on Friday that the Pope was expected to take part in this weekend's service for Palm Sunday.
"I can confirm that, since he is scheduled to leave the hospital tomorrow [Saturday], Pope Francis is expected to be present in St Peter's Square on Sunday for the Eucharistic celebration of Palm Sunday, the Passion of the Lord," Bruni said in a statement.
He added the Pope would return to Santa Marta, the papal residence within the Vatican, once he had left hospital.
The Argentine pontiff, who marked 10 years as head of the Catholic Church earlier this month, has suffered a number of health issues throughout his life, including having part of one of his lungs removed at age 21.
He has also used a wheelchair in recent months because of problems related to his knee.
But the Pope has remained active, visiting the Democratic Republic of Congo and South Sudan in February. The previous month, he led the funeral of his predecessor Pope Benedict XVI.
(BBC News)
New COVID-19 cases surge in India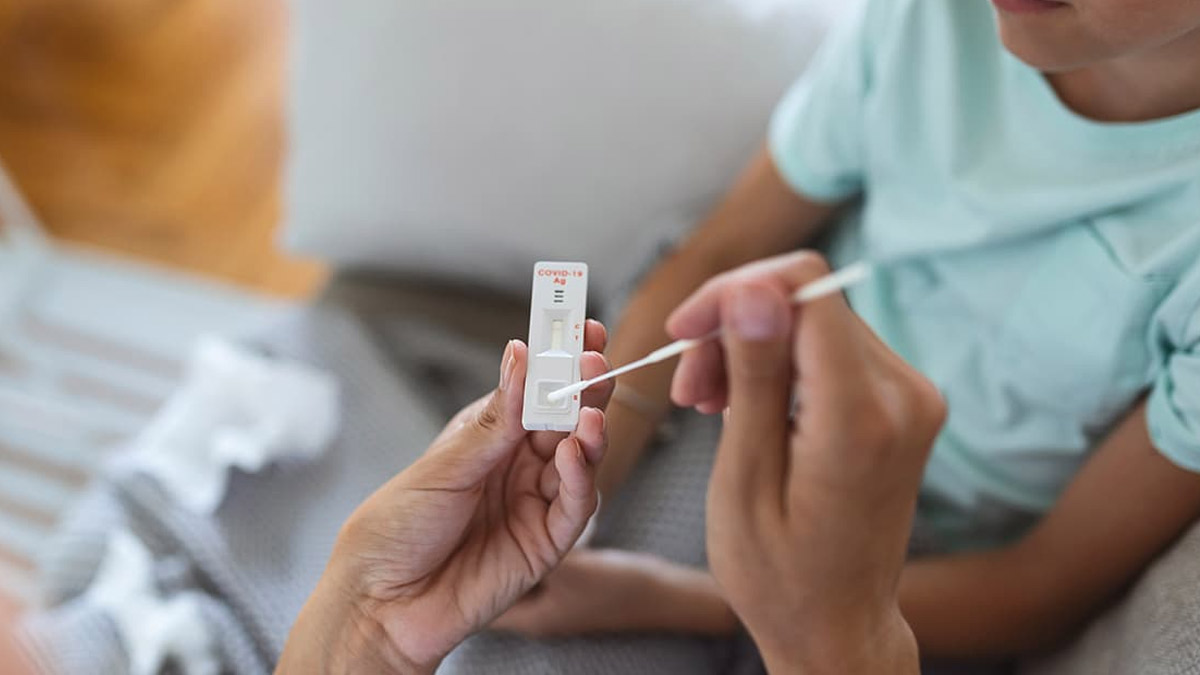 India recorded 3,016 new COVID cases in the last 24 hours, almost a six-month high, the Health Ministry said on Thursday.
It said that the daily positivity rate had spiked to 2.73% from just 1.51% the previous day. The last time the infection rate was so high was on October 2 last year, when India had reported 3,375 new COVID cases.
The country's active COVID caseload currently stands at 13,509, more than double the 6,350 infected people on March 20. The death count has increased to 5,30,862, with 14 deaths, including three reported by Maharashtra, two from Delhi and one reported by Himachal Pradesh in a span of 24 hours, as well as eight more reconciled by Kerala. More than 1.1 lakh COVID tests were conducted in the last day, Health Ministry data showed.
In the national capital, where the infection count had dropped to nil on January 16, 300 cases were recorded in the last 24 hours, leading the government to urge citizens not to panic but to use a mask. Additionally, Maharashtra reported a 63% jump in daily cases with 694 new infections on Thursday, also the highest for the State since October. Solapur and Sangli districts topped the positivity chartfor March in Maharashtra, with 20.05% and 17.47% rates respectively, the State health department said.
Pope Francis hospitalised with respiratory infection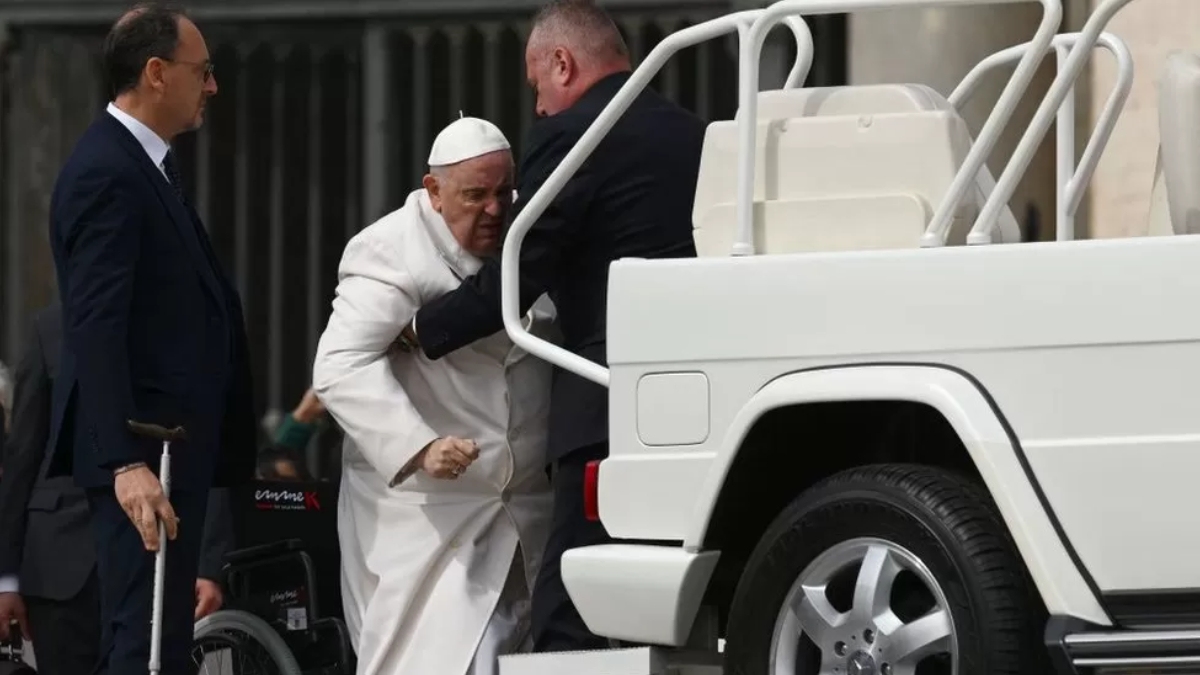 Pope Francis has a respiratory infection and will need to spend a few days in hospital in Rome, the Vatican says.
The 86-year-old had breathing difficulties in recent days but does not have Covid, a statement said.
It said he would need "a few days of appropriate hospital medical therapy".
"Pope Francis is touched by the many messages received and expresses his gratitude for the closeness and prayer," the statement added.
His closest staff, including security, are expected to stay the night at the Gemelli Hospital, a person with direct knowledge told the BBC.
This is the busiest time of the year for Pope Francis, with many events and services scheduled ahead of Easter weekend.
A Palm Sunday Mass is scheduled this weekend, and Holy Week and Easter celebrations next week.
He is also scheduled to visit Hungary at the end of April.
On Wednesday morning, he presided over his weekly general audience in St Peter's Square. He appeared in good spirits but was seen grimacing as he was helped into his vehicle.
The Vatican initially said the Pope had gone to hospital for a previously scheduled check-up, but Italian media have questioned this account after a television interview was cancelled at short notice.
Reacting to the news, President Joe Biden asked people to make an "extra prayer" for the Pope's recovery.
Mr Biden, who is only the second Roman Catholic to be elected leader of the US, also described the pontiff as one of the "most Christ-like figures I've ever met".
People in the Pope's home city of Buenos Aires, Argentina, shared their feelings with Reuters news agency. One man, Daniel Saco, said the pontiff "must ask himself whether he can continue".
"It is very sad because, as a Latin American, I feel represented by this Pope, who is very open-minded and human," said Victoria Veira, who is originally from Brazil.
Anibal Pizelle, who met the Pope when he was bishop of Buenos Aires, said she was optimistic for a recovery as Francis was "physically and mentally strong" and a "person with enormous faith".
The Pope has used a wheelchair in recent months because of mobility problems related to his knee.
He also underwent surgery to treat a colon problem in 2021. In January, he said the condition had returned.
Despite his ailments, the Pope has remained active and has undertaken trips abroad. He visited the Democratic Republic of Congo and South Sudan in February.
In January, the Pope led the funeral of his predecessor Pope Benedict XVI – who was the first pope to step down voluntarily for centuries. He said this was due to ill health.
Pope Francis has previously indicated that he may also wish to follow in Benedict's footsteps in the event that his health deteriorates.
(BBC News)