Thai woman accused of murdering 12 friends in cyanide poisonings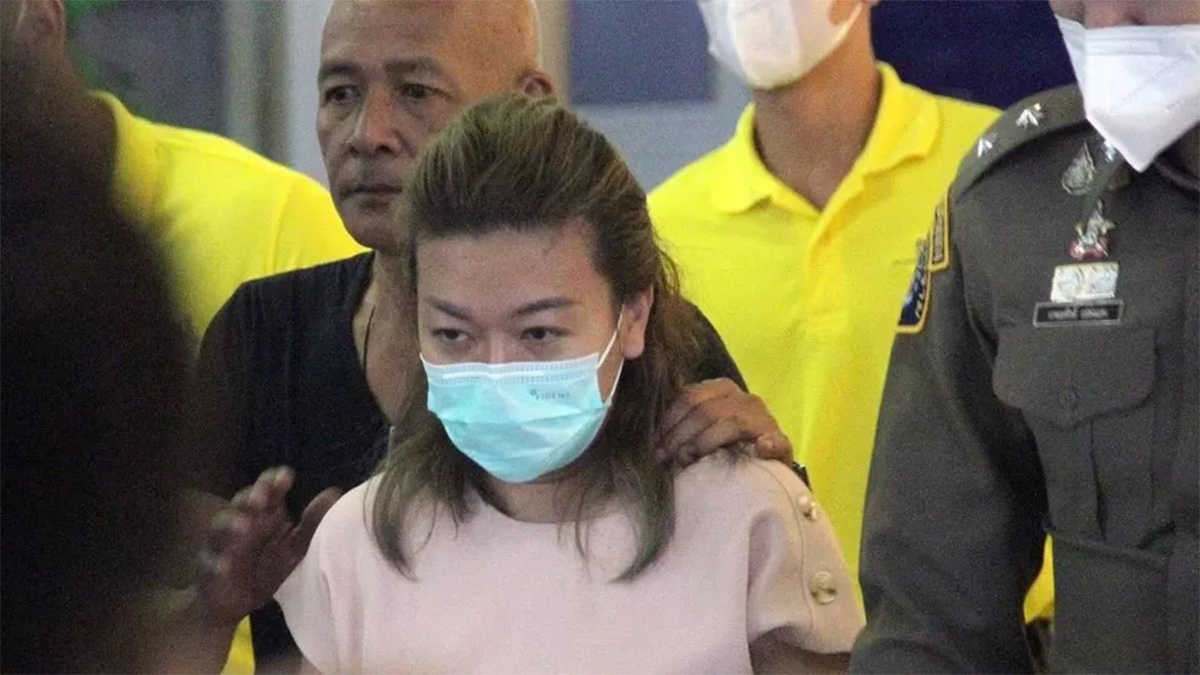 Thai police say they have arrested a woman suspected of killing 12 of her friends and acquaintances by poisoning them with cyanide.
Sararat Rangsiwuthaporn was arrested in Bangkok on Tuesday following recent inquiries into a friend's death.
The victim's family had raised suspicions after she died on a trip with Sararat earlier this month.
Following inquiries, police this week said they believed Sararat had killed 11 others, including an ex-boyfriend.
Police allege she killed for financial reasons. Sararat has denied all the charges. Thai authorities have denied her bail.
Two weeks ago, she had travelled with her friend to Ratchaburi province, west of Bangkok, where they had taken part in a Buddhist protection ritual at a river, police said.
Shortly after, her friend Siriporn Khanwong collapsed and died on the riverbank.
Traces of cyanide were found in her body during the autopsy, police said. Her phone, money and bags were also missing when she was found.
Authorities said the other alleged victims had died in a similar way, but did not disclose further information. The murders began in 2020, they said.
They also didn't identify all of the victims, but named Sararat's former partner, as well as two female police officers, among the dead.
Thai police have also questioned Sararat's partner- a senior police officer in Ratchaburi province, where her friend died. The pair have recently split, Thai media reported.
Police said Sararat knew all of the victims and she may have been motivated by financial reasons.
One friend, who police believe was targeted, had loaned her 250,000 baht (£5,900; $7,300) police said. The woman had vomited and fainted after having lunch with Sararat but survived.
Relatives of victims had also reported missing jewellery and cash, police said.
But the families had not suspected foul play at the time, officers said, indicating that evidence gathering could be a challenge. Some bodies had also been cremated, police said.
Cyanide can be detected in corpses several months after death, if a lethal amount was used.
The poison starves the body's cells of oxygen, which can induce heart attacks. Early symptoms include dizziness, shortness of breath, and vomiting.
Its use in Thailand is heavily regulated and those found to have unauthorised access face up two years in jail.
(BBC News)
6 dead, 10 injured as fire breaks out at candle factory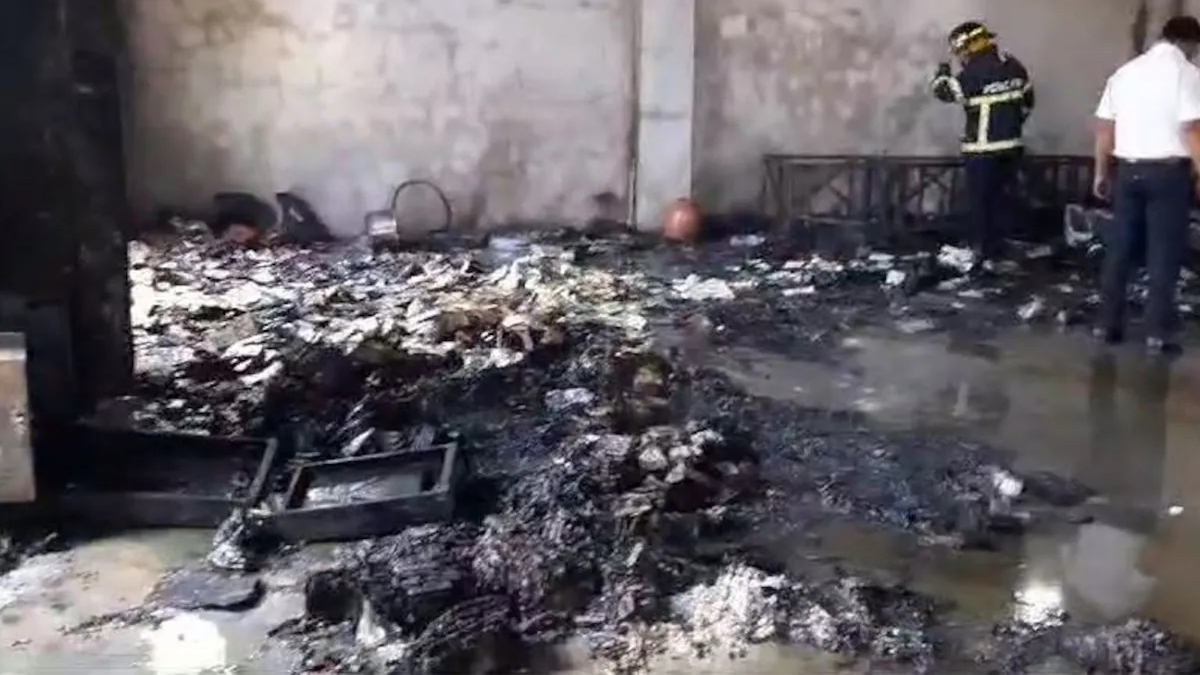 At least six people died and 10 sustained injuries after a fire broke out at a sparkling candle manufacturing unit in the Pimpri Chinchwad area of Pune district on Friday, an official said.
The fire brigade received a call about the blaze at the factory located at Talawade around 2.45 pm, said Pimpri-Chinchwad municipal commissioner Shekhar Singh. The factory manufactured sparkling candles which are generally used for birthday celebrations, he said.
"The fire has been doused. The cause is yet to be ascertained," Singh added.
The owner of a nearby unit alerted the fire brigade to the incident, after which a team rushed to the site, doused the blaze and sent the injured to the hospital, an official from the Pimpri Chinchwad civic body's disaster management cell said.
The six bodies have been charred beyond recognition, while the injuries sustained by 10 persons, comprising nine women and a male who is the owner of the ill-fated unit, are serious, he said.
Maharashtra deputy chief minister Ajit Pawar expressed grief at the incident and assured a inquiry.
Source – Times of India
State of emergency declared in Seychelles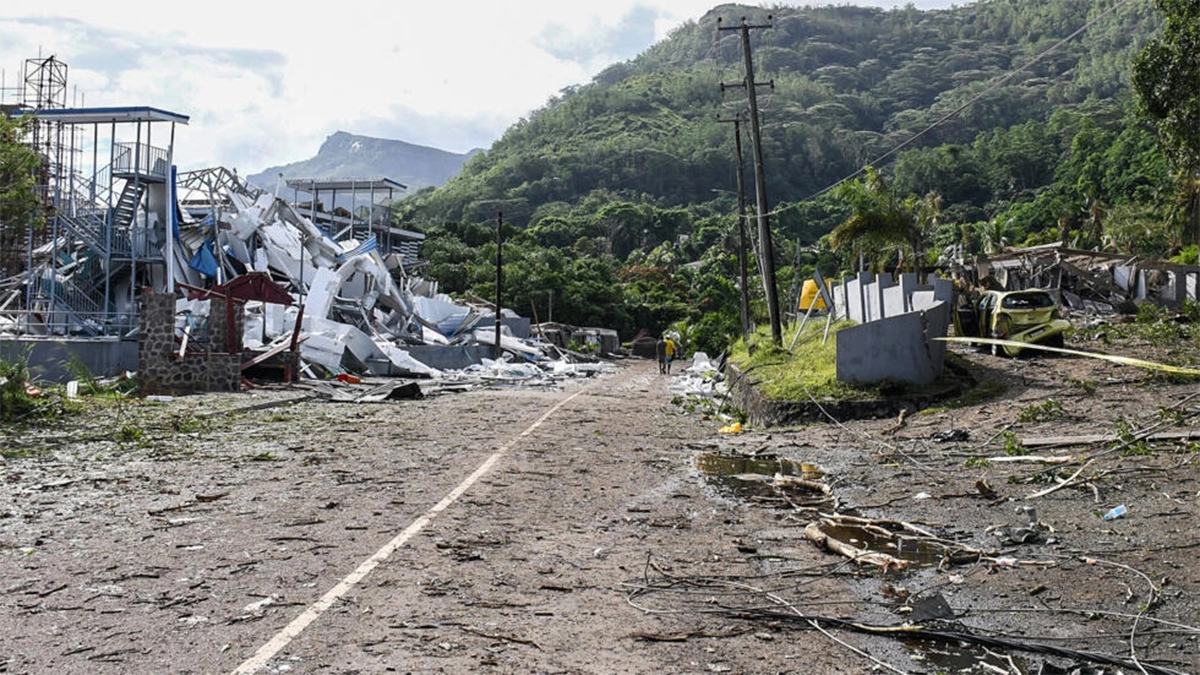 A state of emergency has been declared in Seychelles, after a massive explosion at an industrial zone on the main island, Mahé, as well as flooding.
The blast ripped through the area, flattening commercial buildings and wrecking nearby housing, leaving a trail of devastation along Mahé island's east coast.
Seychelles' President Wavel Ramkalawan has ordered everyone except essential workers to stay at home.
A number of people have been injured.
Several people have also been evacuated from their homes.
The blast happened just after 02:00 local time (22:00 GMT Wednesday) at a construction and quarrying company, where explosives were being stored in four containers.
"For the last 10 years there were major concerns about the stock of explosives [being held]," President Ramkalawan is quoted by the Seychelles Nation newspaper as saying.
"Four containers of explosives blew off… My heart is heavy right now and I know many families are being affected. I was shocked to see Providence, Petit Paris and Cascade in such a state. It was as if we went through a war."
The international airport was also damaged, despite being 4km (2.5 miles) away. Schools are shut and hospitals closed to all but emergency cases.
The only movement allowed is into and out of the holiday islands.
"The Seychelles international Airport is still operational and ferry services between islands are operating for visitors," the country's official account said on X.
Exceptionally heavy rain overnight has caused severe flooding and landslides, adding to pressure on the island's response teams.
Three people died when their homes were destroyed.
The deluge has caused sewage to flow into the ocean and people are being advised not to swim.
President Ramkalawan called the twin disasters a "calamity" for the country and appealed for people to show solidarity to those affected.
(BBC News)
YouTuber jailed after crashing plane for views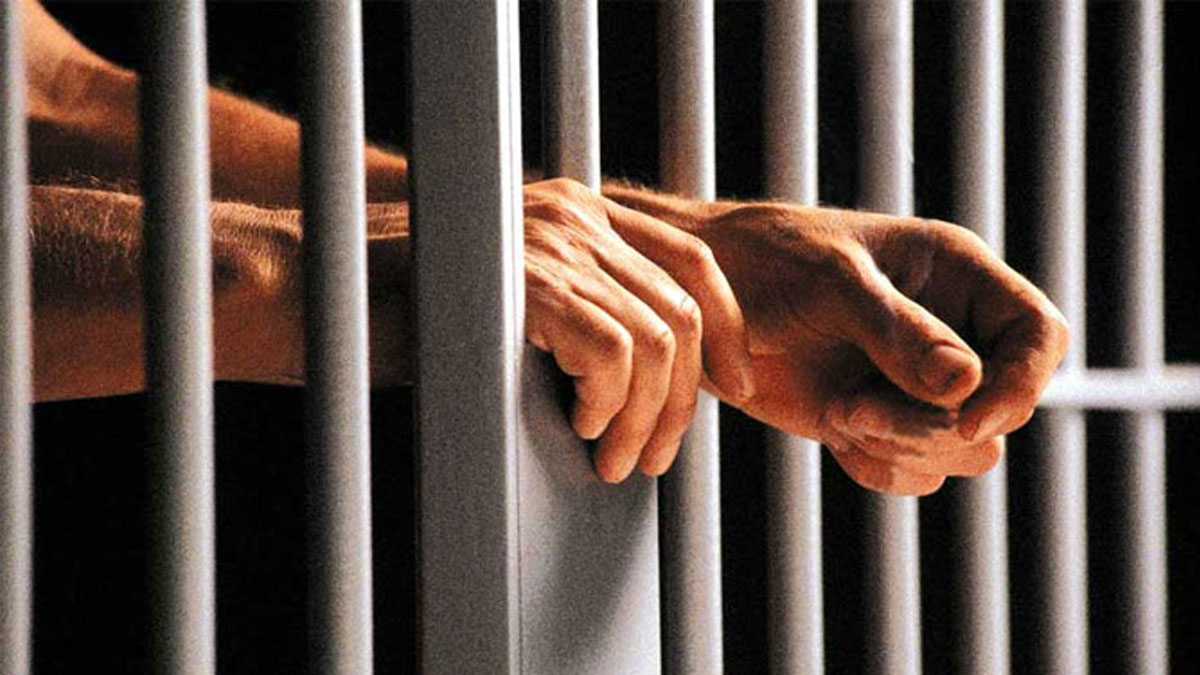 A YouTuber has been jailed for six months for deliberately crashing his plane for views, and then lying about it to US investigators.
Trevor Jacob, 30, posted the video of the plane crash in December 2021, implying it was an accident. He ejected from the plane – selfie stick in hand – and parachuted down to land.
The clip was viewed millions of times.
In a plea agreement, Jacob said he filmed the video as part of a product sponsorship deal.
The former Olympic snowboarder pleaded guilty earlier this year to one felony count of destruction and concealment with the intent to obstruct a federal investigation.
Jacob "most likely committed this offence to generate social media and news coverage for himself and to obtain financial gain", federal prosecutors in California said on Monday.
"Nevertheless, this type of 'daredevil' conduct cannot be tolerated," they added.
In a statement, Jacob said that "this experience has been so humbling" and described the sentence as the "right decision".
In November 2021, Jacob left a Santa Barbara, California airport on a solo flight with cameras mounted on his plane. Along with the cameras, Jacob took a parachute with him, as well as a selfie stick.
He "did not intend to reach his destination, but instead planned to eject from his aircraft during the flight and video himself parachuting to the ground and his airplane as it descended and crashed", the US Attorney's Office for the Central District of California said.
The plane crashed into the Los Padres National Forest 35 minutes after take-off. Jacob hiked to the site and recovered the footage.
He then uploaded the video entitled "I crashed my airplane" to YouTube on 23 December, which contained a promotion for a wallet company, prosecutors said.
Some viewers were sceptical of the crash, noting that Jacob was already wearing a parachute and made no attempt to land the plane safely.
He reported the crash to the National Transportation Safety Board, who said he was responsible for preserving the wreckage. Jacob later claimed he did not know the location of the site.
He did, and returned by helicopter and secured and removed the wreckage, which he later destroyed, the plea agreement states.
The video racked up almost three million views before it was removed. His pilot's licence was revoked last year.
(BBC)