Thai woman accused of murdering 12 friends in cyanide poisonings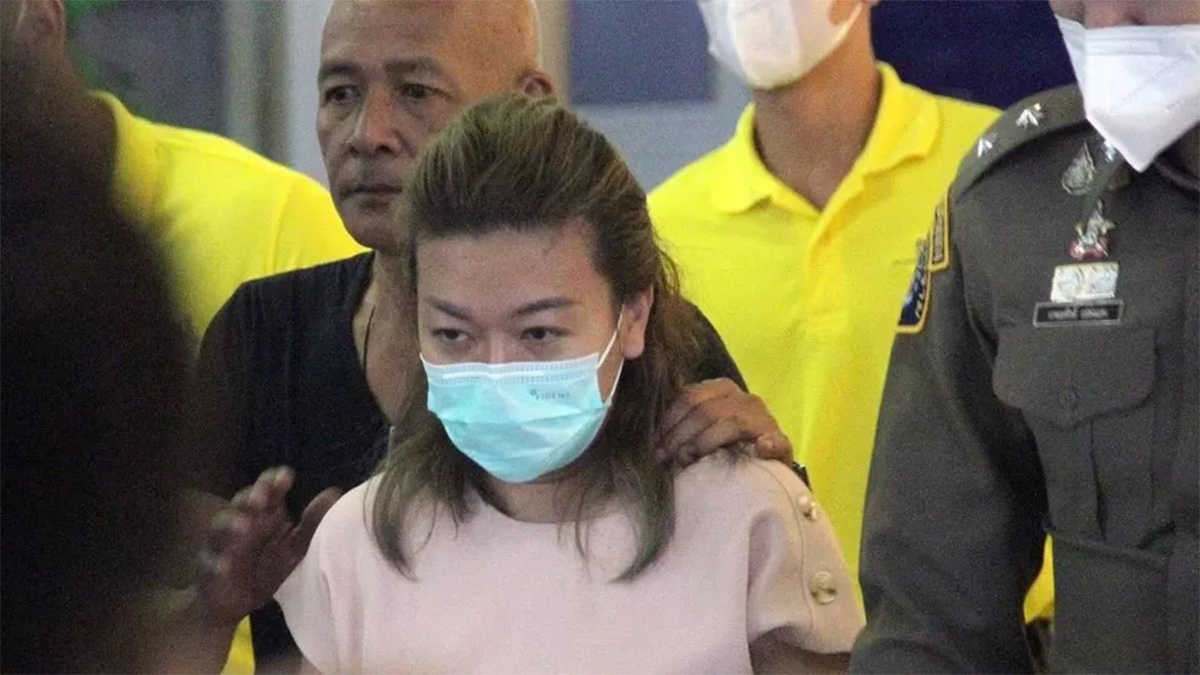 Thai police say they have arrested a woman suspected of killing 12 of her friends and acquaintances by poisoning them with cyanide.
Sararat Rangsiwuthaporn was arrested in Bangkok on Tuesday following recent inquiries into a friend's death.
The victim's family had raised suspicions after she died on a trip with Sararat earlier this month.
Following inquiries, police this week said they believed Sararat had killed 11 others, including an ex-boyfriend.
Police allege she killed for financial reasons. Sararat has denied all the charges. Thai authorities have denied her bail.
Two weeks ago, she had travelled with her friend to Ratchaburi province, west of Bangkok, where they had taken part in a Buddhist protection ritual at a river, police said.
Shortly after, her friend Siriporn Khanwong collapsed and died on the riverbank.
Traces of cyanide were found in her body during the autopsy, police said. Her phone, money and bags were also missing when she was found.
Authorities said the other alleged victims had died in a similar way, but did not disclose further information. The murders began in 2020, they said.
They also didn't identify all of the victims, but named Sararat's former partner, as well as two female police officers, among the dead.
Thai police have also questioned Sararat's partner- a senior police officer in Ratchaburi province, where her friend died. The pair have recently split, Thai media reported.
Police said Sararat knew all of the victims and she may have been motivated by financial reasons.
One friend, who police believe was targeted, had loaned her 250,000 baht (£5,900; $7,300) police said. The woman had vomited and fainted after having lunch with Sararat but survived.
Relatives of victims had also reported missing jewellery and cash, police said.
But the families had not suspected foul play at the time, officers said, indicating that evidence gathering could be a challenge. Some bodies had also been cremated, police said.
Cyanide can be detected in corpses several months after death, if a lethal amount was used.
The poison starves the body's cells of oxygen, which can induce heart attacks. Early symptoms include dizziness, shortness of breath, and vomiting.
Its use in Thailand is heavily regulated and those found to have unauthorised access face up two years in jail.
(BBC News)
Turkish President elected for a 3rd term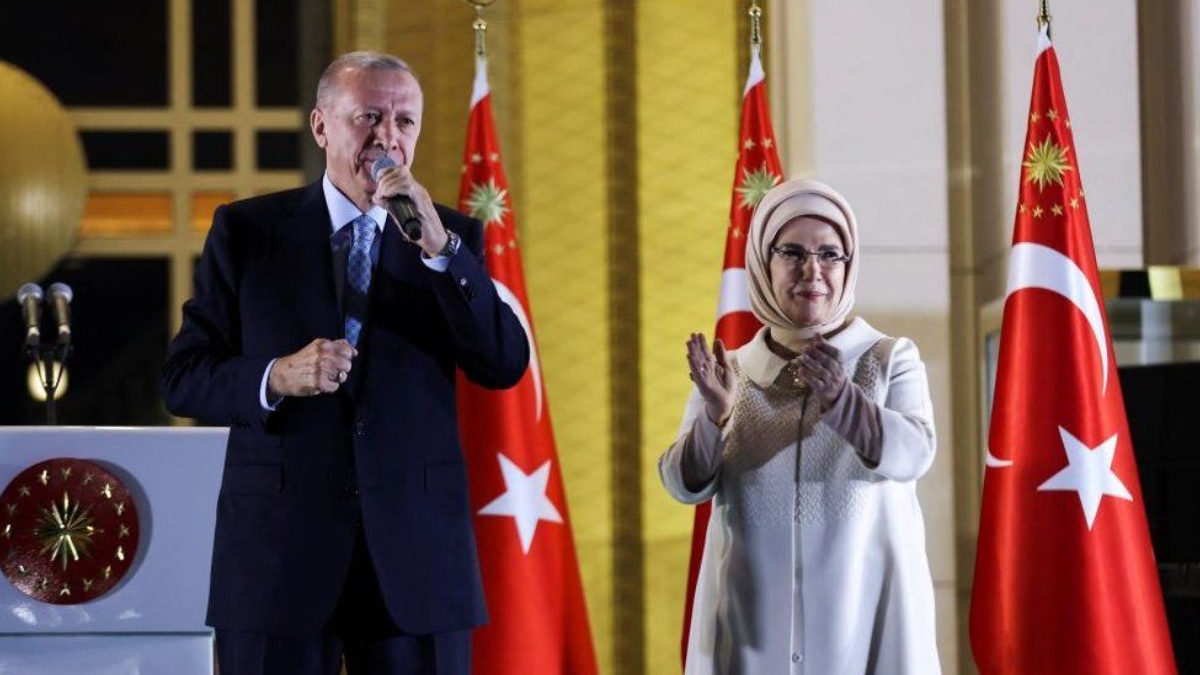 Recep Tayyip Erdogan's supporters celebrated well into the night after Turkey's long-time president secured another five years in power.

"The entire nation of 85 million won," he told cheering crowds outside his enormous palace on the edge of Ankara.
But his call for unity sounded hollow as he ridiculed his opponent Kemal Kilicdaroglu – and took aim at a jailed Kurdish leader and pro-LGBT policies.
The opposition leader did not explicitly concede victory.
Complaining of "the most unfair election in recent years", Mr Kilicdaroglu said the president's political party had mobilised all the means of the state against him.
President Erdogan ended with just over 52% of the vote based on near-complete unofficial results – almost half the electorate in this deeply polarised country did not back his authoritarian vision of Turkey.
Ultimately Mr Kilicdaroglu was no match for the well-drilled Erdogan campaign, even if he took the president to a run-off second round for the first time since the post was made directly elected in 2014.
But he barely dented his rival's first-round lead, falling more than two million votes behind.
(BBC News)
China's self-developed large passenger aircraft, completes maiden flight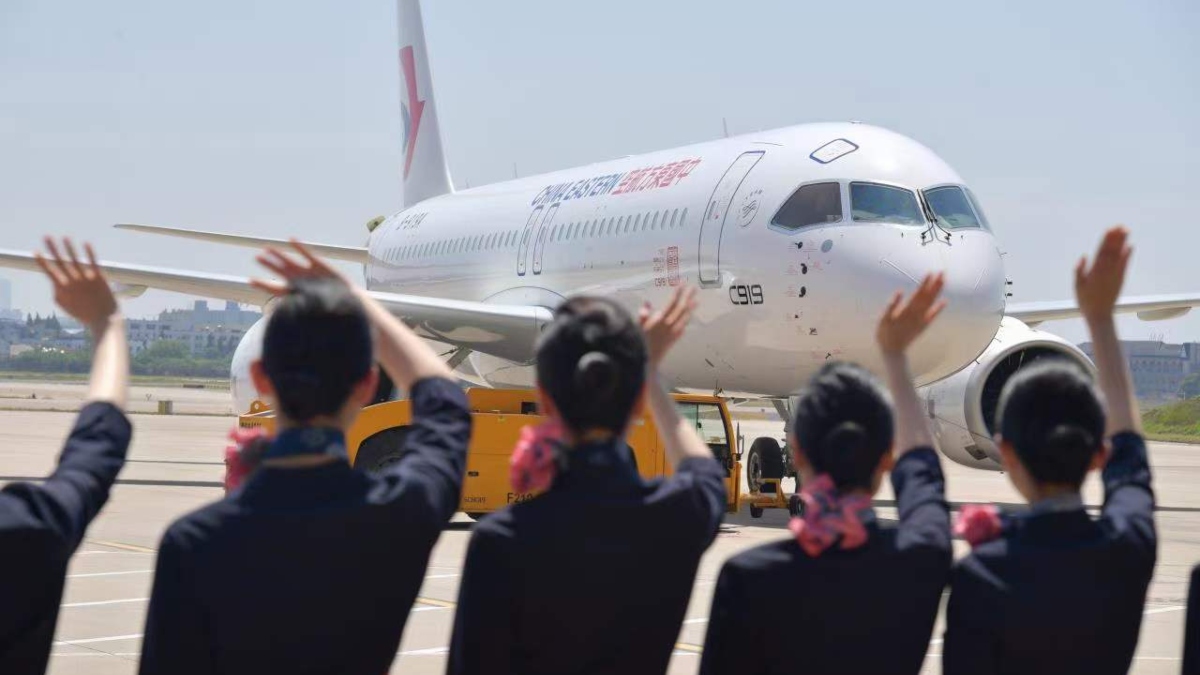 China's first domestically-manufactured passenger jet – C919 has successfully completed its maiden commercial flight today (28).
State TV showed the C919 rising into the skies above Shanghai, heading to the capital Beijing early on Sunday.
It was built by the Commercial Aviation Corporation of China (Comac) in the hope of breaking the dominance of Airbus and Boeing's single-aisle jets.
But the 164-seater still relies heavily on Western components, including engines and avionics.
The Shanghai-Beijing leg of the journey, with more than 130 passengers on board, was completed in just under three hours.
(BBC News)
New Indian Parliament inaugurated amid Opposition boycott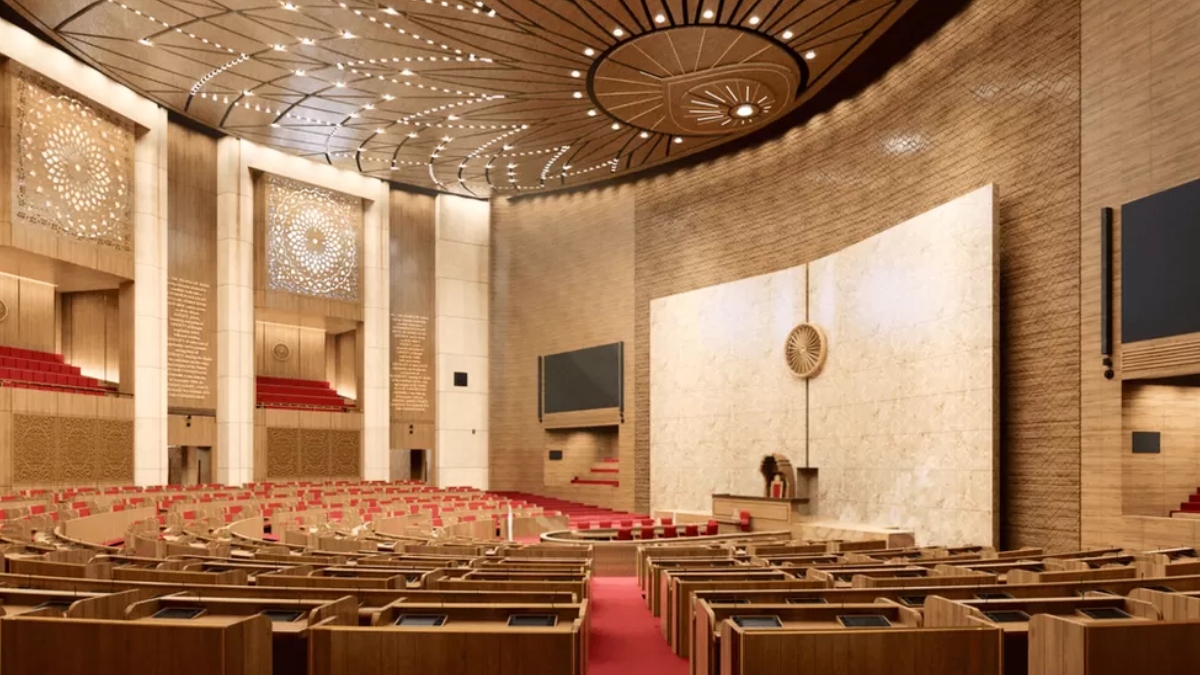 Prime Minister Narendra Modi is inaugurating India's new parliament building amid a boycott of the ceremony by 20 opposition parties.

The opposition has criticised the government for not asking the president to open the new building.
They also denounced the decision to hold the event on the birth anniversary of Hindutva ideologue VD Savarkar.
The ruling Bharatiya Janata Party (BJP) has called the boycott a "disrespect of democracy".
The new parliament building is part of the government's ambitious project to develop the Central Vista power corridor in capital Delhi.
On Sunday, Mr Modi will also unveil a new 75-rupee coin to commemorate the event and serve as a tribute to 75 years of India's independence.
Built in front of the colonial-era parliament, the new four-storey building – built at an estimated cost of 9.7bn rupees ($117.1m, £94.2m) – has increased seating capacity.
The Lok Sabha chamber, which will seat the lower house of the parliament, is designed in the likeness of a peacock, India's national bird. The Rajya Sabha chamber, which will seat the lower house, is designed resemble the lotus, India's national flower.
Last week, 20 parties – including the main opposition Congress – had announced their "collective decision" to boycott the inauguration ceremony.
Congress president Mallikarjun Kharge and party leader Rahul Gandhi said that the building should have been inaugurated by President Draupadi Murmu, the parliament's highest constitutional authority.
Congress MP Jairam Ramesh also criticised the government's decision to hold the event "on the birth anniversary of the man [Savarkar] who opposed Mahatma Gandhi vehemently all his life".
(BBC News)