Turkey death toll passes 11,000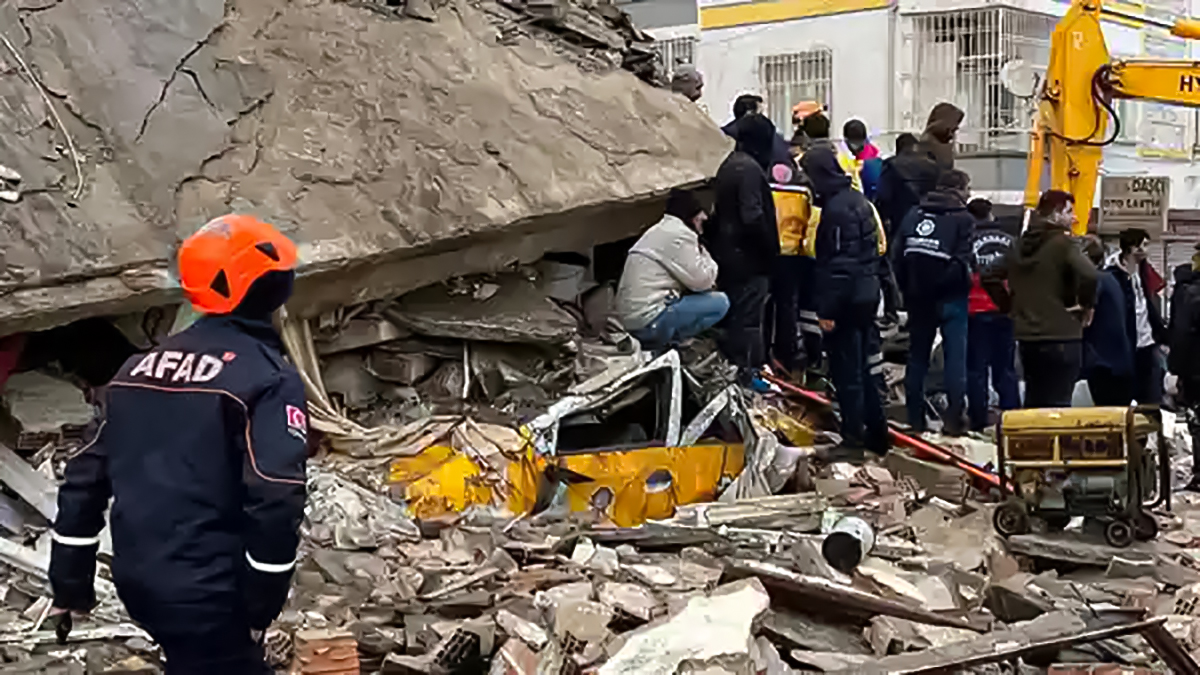 More than 11,000 people in southern Turkey and northern Syria are now known to have been killed in Monday's earthquakes.
Families in some badly-hit areas have said the slow speed of rescue efforts means they have had no help digging to find relatives.
Erdogan acknowledged there'd been difficulties with the initial response but blamed delays on damaged roads and airports.
In Syria, the White Helmet group who are leading efforts to rescue people in rebel-held areas, say time is running out to save people.
(BBC News)
Russia assumes UN Security Council presidency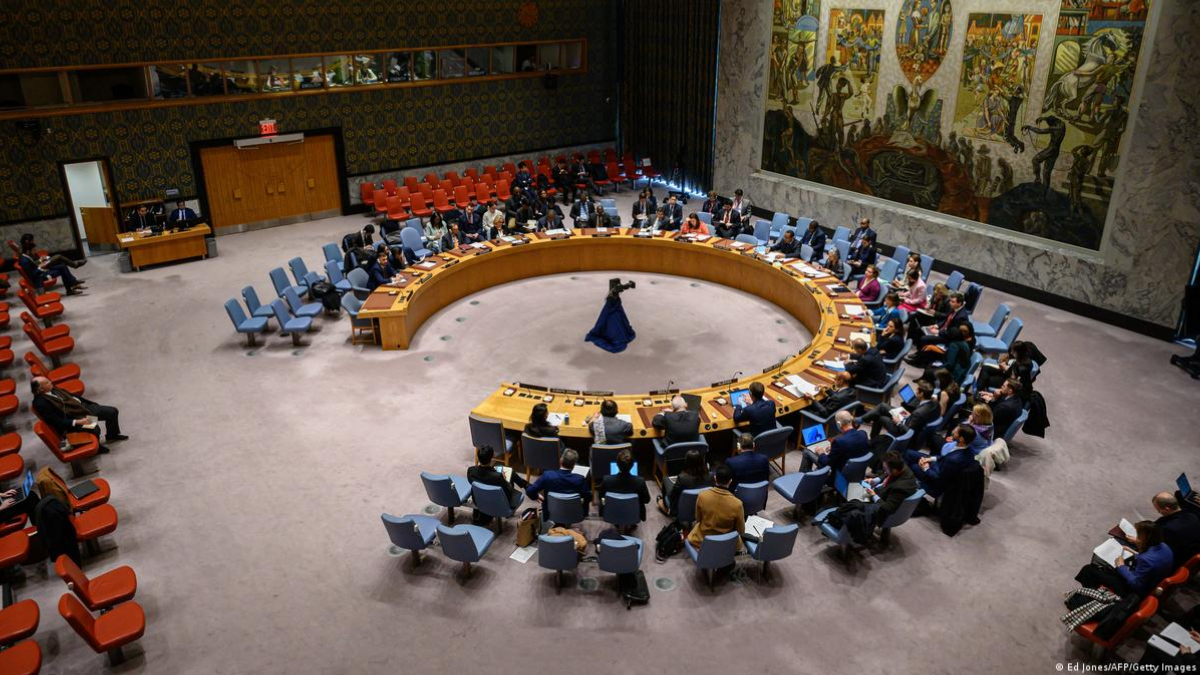 Russia has taken the presidency of the UN Security Council despite Ukraine urging members to block the move.
Each of the council's 15 members takes up the presidency for a month, on a rotating pattern.
The last time Russia had the presidency, February 2022, it launched a full-scale invasion of Ukraine.
It means the Security Council is being led by a country whose president is subject to an international arrest warrant for alleged war crimes.
The International Criminal Court – which is not a UN institution – issued the warrant for Vladimir Putin last month.
Despite Ukraine's complaints, the United States said it could not block Russia – a permanent council member – from assuming the presidency.
The other permanent members of the council are the UK, US, France, and China.
The role is mostly procedural, but Moscow's ambassador to the UN, Vasily Nebenzia, told the Russian Tass news agency that he planned to oversee several debates, including one on arms control.
He said he would discuss a "new world order" that, he said, was coming to "replace the unipolar one".
Ukrainian Foreign Minister Dmytro Kuleba called Russia's presidency "the worst joke ever for April Fool's Day" and a "stark reminder that something is wrong with the way international security architecture is functioning".
Ukraine's presidential adviser, Mykhaylo Podolyak, said the move was "another rape of international law… an entity that wages an aggressive war, violates the norms of humanitarian and criminal law, destroys the UN Charter, neglects nuclear safety, can't head the world's key security body".
President Volodymyr Zelensky called last year for the Security Council to reform or "dissolve altogether", accusing it of failing to take enough action to prevent Russia's invasion.
He has also called for Russia to be removed of its member status.
But the US has said its hands were tied as the UN charter does not allow for the removal of a permanent member.
"Unfortunately, Russia is a permanent member of the Security Council and no feasible international legal pathway exists to change that reality," White House press secretary Karine Jean-Pierre told a news briefing this week.
She added the US expects Moscow "to continue to use its seat on the council to spread disinformation" and justify its actions in Ukraine.
The UN Security Council is an international body responsible for maintaining peace.
Five nations are permanently represented on the Security Council. They reflect the post-war power structure that held sway when the council was formed.
Members of this group work alongside 10 non-permanent member countries.
Russia's presence as a permanent member on the Security Council means it can veto resolutions.
To pass a Security Council vote, there must be nine votes in favour, with none of the five permanent members voting against.
In February last year Russia vetoed a resolution that intended to end the Russian invasion of Ukraine (China, India and the United Arab Emirates all abstained).
In September it vetoed a resolution calling for the reversal of its illegal annexation of four regions of Ukraine. Brazil, China, Gabon and India abstained.
(BBC News)
Pope Francis leaves hospital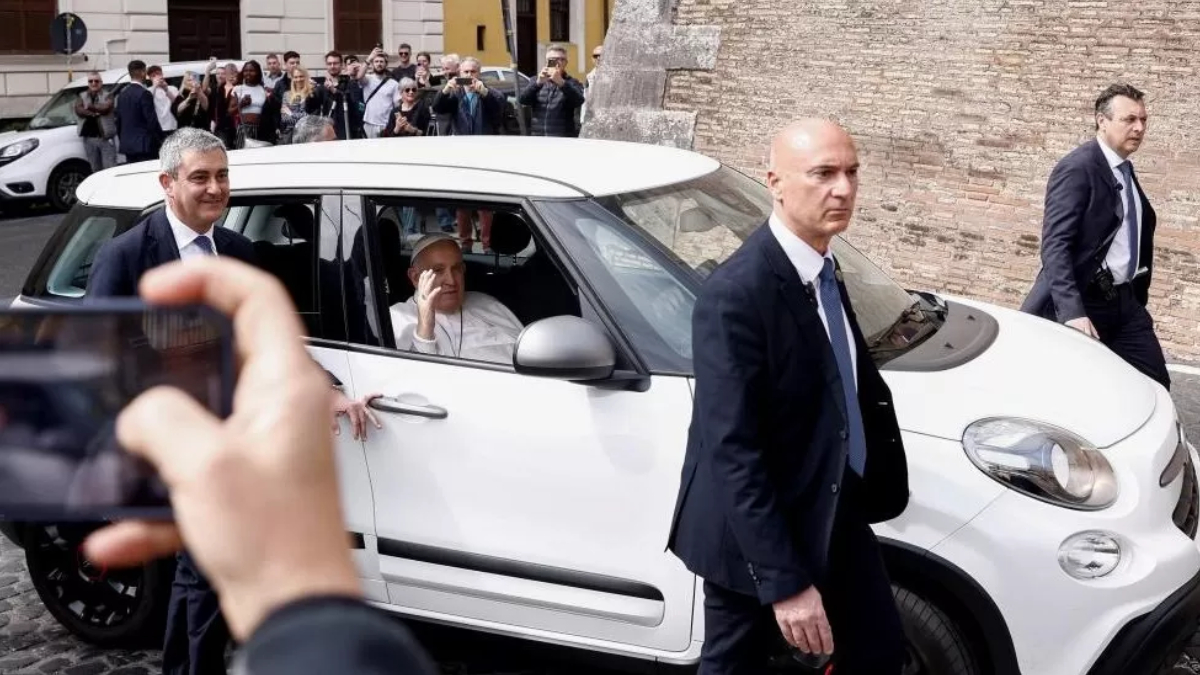 Pope Francis has joked that he is "still alive" as he left hospital in Rome after a three-day stay.
He was admitted to Gemelli Hospital mid-week with breathing difficulties, and later diagnosed with bronchitis.
The Vatican had said he was responding to antibiotics and would be released on Saturday, depending on test results.
"I wasn't frightened, I'm still alive," the 86-year-old pontiff told reporters and tearful well wishers outside the hospital before being driven away.
He was seen smiling and waving from the car, before getting out to speak to a crowd. He then headed for the Vatican.
The Pope's admission to hospital came ahead of the busiest week in the Christian calendar to mark Easter.
Holy Week, as it is known, includes a busy schedule of events and services that can be physically demanding.
Vatican spokesman Matteo Bruni said on Friday that the Pope was expected to take part in this weekend's service for Palm Sunday.
"I can confirm that, since he is scheduled to leave the hospital tomorrow [Saturday], Pope Francis is expected to be present in St Peter's Square on Sunday for the Eucharistic celebration of Palm Sunday, the Passion of the Lord," Bruni said in a statement.
He added the Pope would return to Santa Marta, the papal residence within the Vatican, once he had left hospital.
The Argentine pontiff, who marked 10 years as head of the Catholic Church earlier this month, has suffered a number of health issues throughout his life, including having part of one of his lungs removed at age 21.
He has also used a wheelchair in recent months because of problems related to his knee.
But the Pope has remained active, visiting the Democratic Republic of Congo and South Sudan in February. The previous month, he led the funeral of his predecessor Pope Benedict XVI.
(BBC News)
New COVID-19 cases surge in India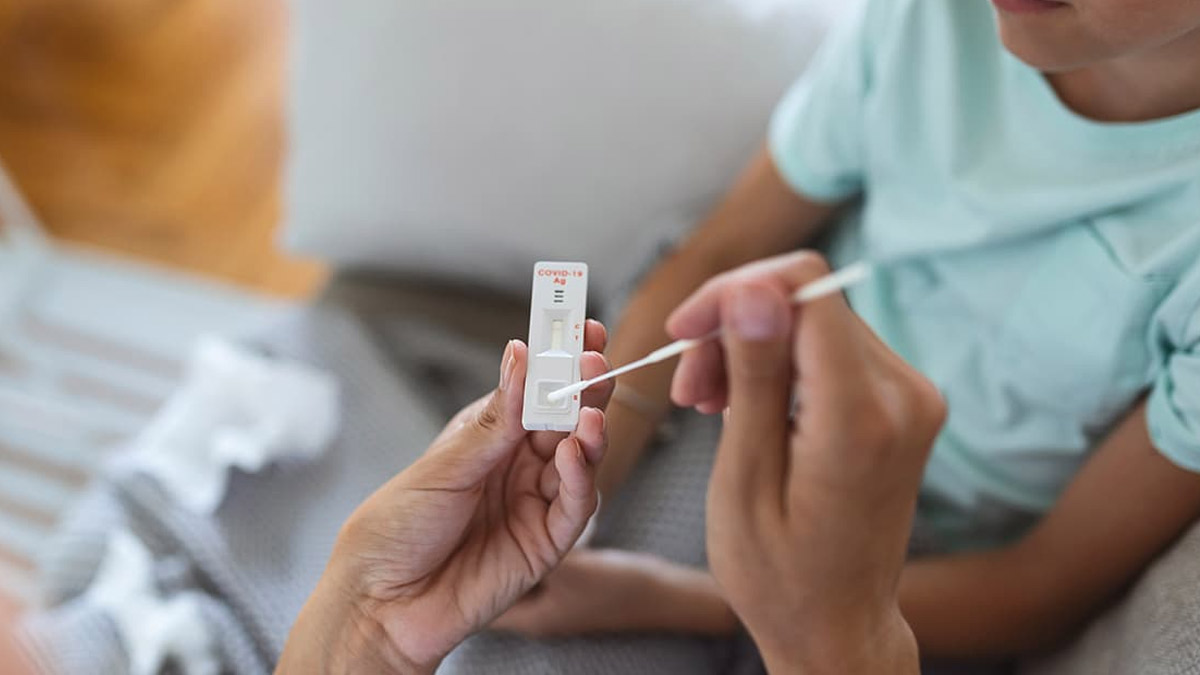 India recorded 3,016 new COVID cases in the last 24 hours, almost a six-month high, the Health Ministry said on Thursday.
It said that the daily positivity rate had spiked to 2.73% from just 1.51% the previous day. The last time the infection rate was so high was on October 2 last year, when India had reported 3,375 new COVID cases.
The country's active COVID caseload currently stands at 13,509, more than double the 6,350 infected people on March 20. The death count has increased to 5,30,862, with 14 deaths, including three reported by Maharashtra, two from Delhi and one reported by Himachal Pradesh in a span of 24 hours, as well as eight more reconciled by Kerala. More than 1.1 lakh COVID tests were conducted in the last day, Health Ministry data showed.
In the national capital, where the infection count had dropped to nil on January 16, 300 cases were recorded in the last 24 hours, leading the government to urge citizens not to panic but to use a mask. Additionally, Maharashtra reported a 63% jump in daily cases with 694 new infections on Thursday, also the highest for the State since October. Solapur and Sangli districts topped the positivity chartfor March in Maharashtra, with 20.05% and 17.47% rates respectively, the State health department said.