World's oldest person dies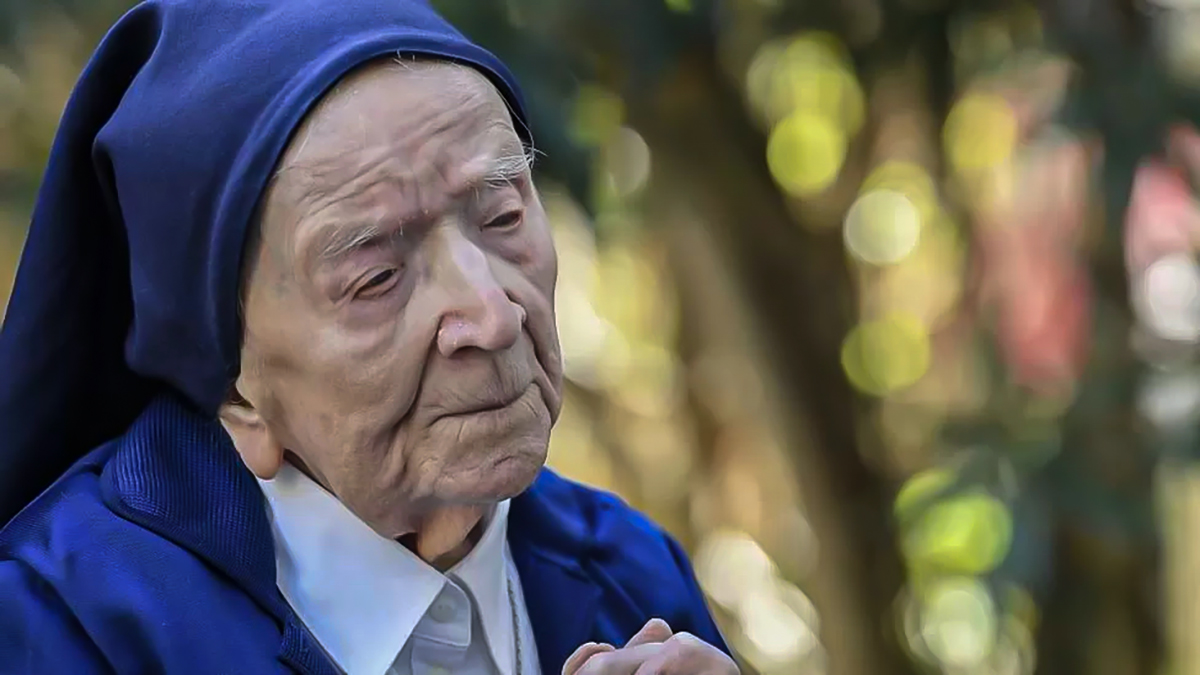 The world's oldest person, French nun Lucile Randon, has died aged 118.
Ms Randon – who assumed the name Sister André when she became a nun in 1944 – died in her sleep at her nursing home in Toulon, France.
Born in 1904 in southern France, she lived through two world wars and dedicated much of her life to Catholicism.
"Only the good Lord knows" the secret of her longevity, she told reporters.
Born when Tour de France had only been staged once, Sister André also saw 27 French heads of state.
A spokesman from her nursing home, David Tavella, shared news of her death with reporters on Tuesday.
"There is great sadness but… it was her desire to join her beloved brother. For her, it's a liberation," Mr Tavella said.
Sister André was said to have a close relationship with her brothers. She once told reporters one of her fondest memories was their safe return from fighting at the end of World War One.
"It was rare," she recalled. "In families there were usually two dead rather than two alive".
Despite being blind and reliant on a wheelchair, Sister André cared for other elderly people – some of whom were much younger than herself.
In an interview last April with the AFP news agency, Sister André said: "People say that work kills, for me work kept me alive, I kept working until I was 108."
During the same interview, she said she would be better off in heaven, but continued to enjoy earthly pleasures like eating chocolate and drinking a glass of wine every day.
She had been Europe's eldest for some time, but she entered the Guinness Book of Records last April as the world's oldest person following the death of Kane Tanaka, a Japanese woman who lived until she was 119 years old.
It was not her first time in the record books. In 2021 she became the oldest person to recover from Covid-19.
Sister André was born into a Protestant family, but later converted to Catholicism, before being baptised when she was 26 years old.
Driven by her desire to "go further", she joined an order of nuns known as the Daughters of Charity about 15 years after her decision to join the Catholic Church.
She was assigned to a hospital in Vichy, where she spent most of her working life, about 31 years.
In one of her last interviews, she told reporters: "People should help each other and love each other instead of hating. If we shared all that, things would be a lot better."
(BBC News)
Joe Biden 'fine' after fall on stage in Colorado
President Joe Biden is "fine" after tripping and falling over at an event in Colorado, White House officials say.
He stumbled on a sandbag while handing out diplomas at a graduation ceremony for the US Air Force Academy.
Mr Biden, who is the nation's oldest serving president at 80, was helped back onto his feet and appeared to be unhurt after Thursday's fall.
"I got sandbagged!" the president joked to reporters as he arrived back at the White House that evening.
He had been standing for about an hour and a half to shake hands with each of the 921 graduating cadets.
Footage shows Mr Biden appearing to point at one of two sandbags used to prop up his teleprompter as he was helped up by an Air Force official and two members of his Secret Service detail.
He was seen walking back to his seat unassisted and later jogging back to his motorcade when the ceremony ended.
"There was a sandbag on stage while he was shaking hands," White House communications director Ben LaBolt wrote on Twitter. "He's fine."
White House press secretary Karine Jean-Pierre said Mr Biden had boarded the plane flashing "a big smile", although one reporter noted that he did not take questions before the flight.
Elon Musk becomes the world's richest man again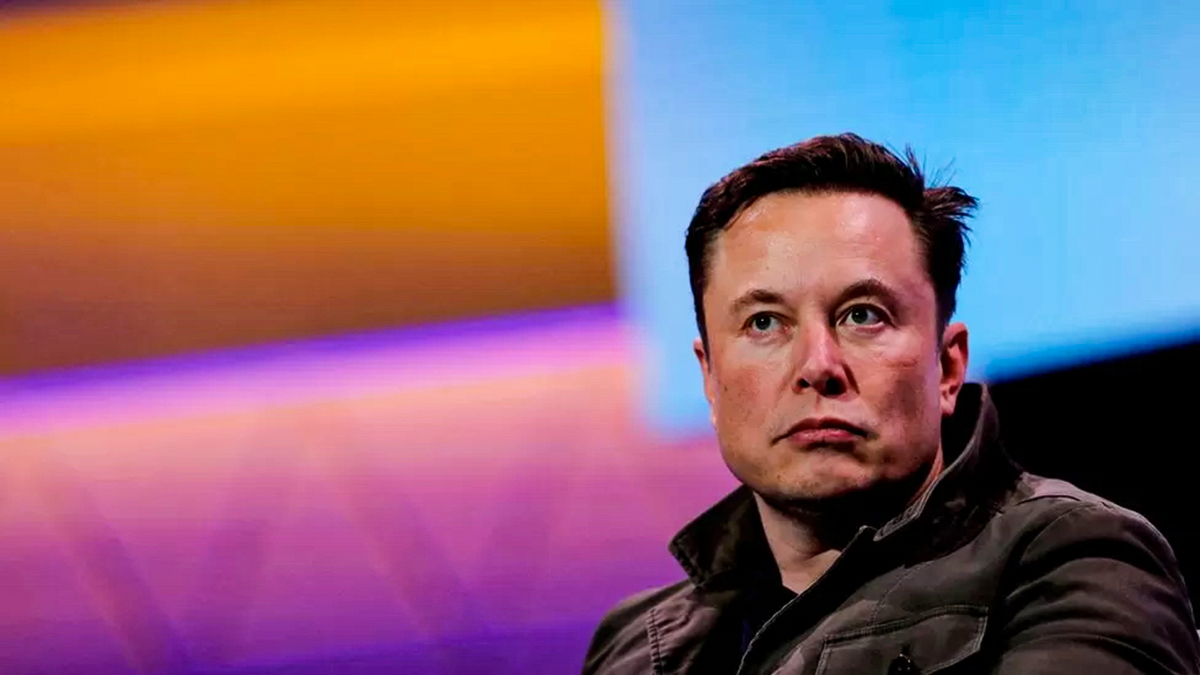 Elon Musk has reclaimed his position as the world's wealthiest person.
That's according to a Bloomberg Billionaires tally, which estimated the Tesla (TSLA) CEO's net worth is now about $192 billion, compared to LVMH (LVMHF) CEO Bernard Arnault's $187 billion.
The two centibillionaires, a term used to refer to people with fortunes of more than $100 billion, have been neck-and-neck for the top spot for months.
This week, Arnault's wealth slid after a drop in LVMH's stock Wednesday, according to Bloomberg calculations.
Arnault surpassed Musk in December, as his wealth climbed due to a boom in luxury goods sales that helped drive up LVMH's stock price. LVMH, one of the world's biggest conglomerates, is home to brands including Louis Vuitton, Dior and Celine.
Musk, meanwhile, has enjoyed a meteoric rise up the world's rich lists in recent years as his fortunes are directly linked to those of Tesla, the electric automaker. His biggest asset is the company's stock, of which he owns about 13%, according to Bloomberg.
Outside of Tesla, Musk is also CEO of SpaceX, the space exploration firm, and the owner of social network Twitter (TWTR).
LVMH's shares are up 19.7% this year, while Tesla's have risen 65.6% in the year to date.
(CNN)
Turkish President elected for a 3rd term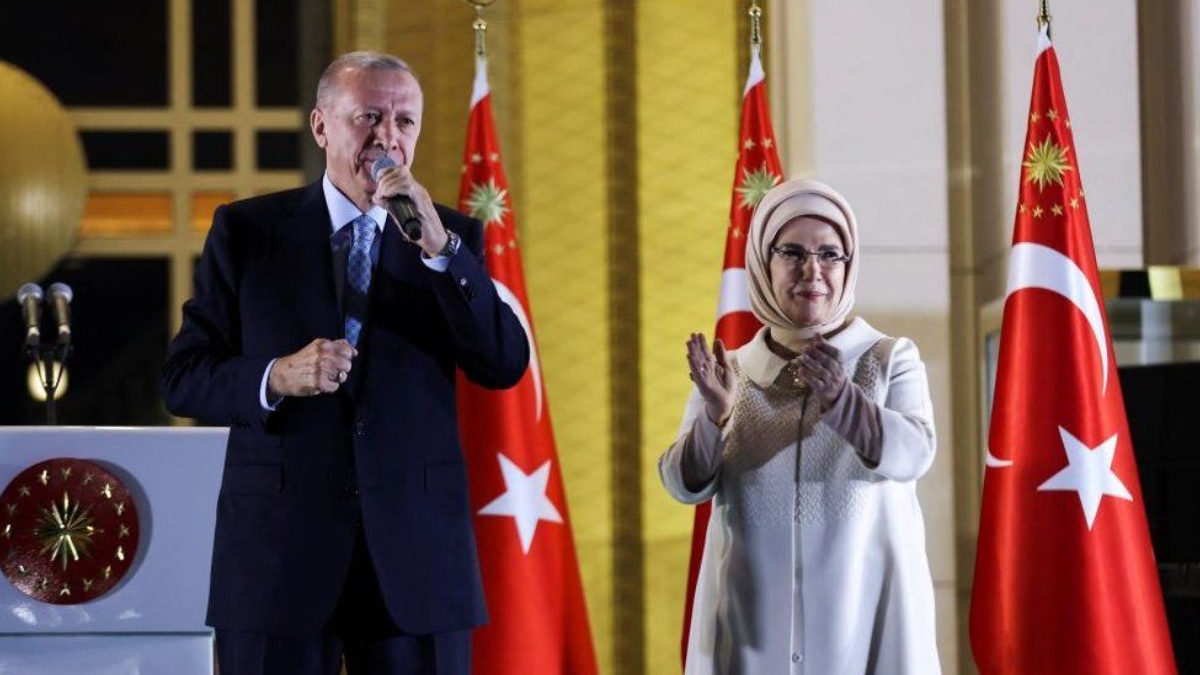 Recep Tayyip Erdogan's supporters celebrated well into the night after Turkey's long-time president secured another five years in power.

"The entire nation of 85 million won," he told cheering crowds outside his enormous palace on the edge of Ankara.
But his call for unity sounded hollow as he ridiculed his opponent Kemal Kilicdaroglu – and took aim at a jailed Kurdish leader and pro-LGBT policies.
The opposition leader did not explicitly concede victory.
Complaining of "the most unfair election in recent years", Mr Kilicdaroglu said the president's political party had mobilised all the means of the state against him.
President Erdogan ended with just over 52% of the vote based on near-complete unofficial results – almost half the electorate in this deeply polarised country did not back his authoritarian vision of Turkey.
Ultimately Mr Kilicdaroglu was no match for the well-drilled Erdogan campaign, even if he took the president to a run-off second round for the first time since the post was made directly elected in 2014.
But he barely dented his rival's first-round lead, falling more than two million votes behind.
(BBC News)