Zelensky is Time Magazine's 2022 Person of the Year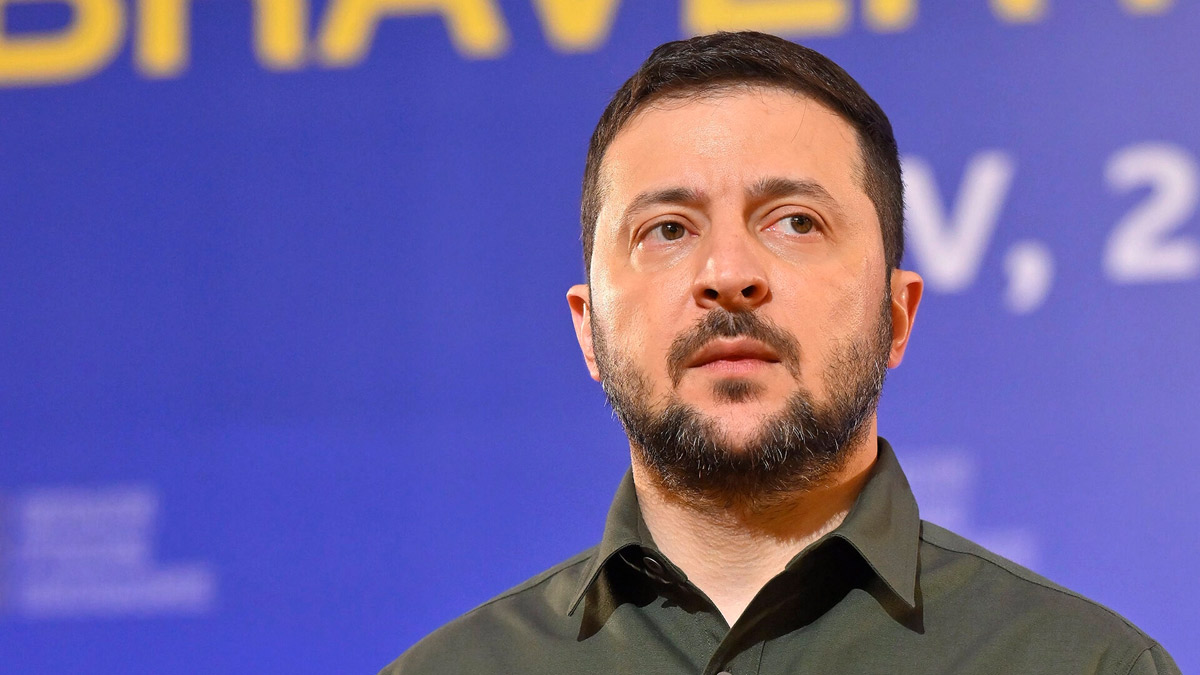 Time Magazine has named Ukrainian president Volodymyr Zelensky and "the spirit of Ukraine" as its 2022 Person of the Year.
The award goes to an event or person deemed to have had the most influence on global events over the past 12 months.
Other finalists included protesters in Iran, China's leader Xi Jinping and the US Supreme Court.
The magazine's editor said the decision was "the most clear-cut in memory".
"In a world that had come to be defined by its divisiveness, there was a coming together around this cause, around this country," Edward Felsenthal wrote.
He added that the "spirit of Ukraine" referred to Ukrainians around the world, including many who "fought behind the scenes". This includes people like Ievgen Klopotenko, a chef who provided thousands of free meals to Ukrainians and medic Yuliia Payevska who was captured, then released after three months in Russian captivity.
The magazine said Mr Zelensky had inspired Ukrainians and was recognised internationally for his courage in resisting the Russian invasion.
"Zelensky's success as a wartime leader has relied on the fact that courage is contagious," it said.
British trauma surgeon David Nott, who went into Ukraine to help those injured in the war, is one of several others who feature on the magazine's cover.
Women in Iran were Time's 2022 Heroes of the year and the K-pop band Blackpink were recognised as Time's Entertainer of the year.
American baseballer Aaron Judge has been recognised as the Athlete of the Year and Malaysian actress Michelle Yeoh is the Icon of the Year.
Elon Musk, who was last year's winner, was again listed as a finalist. In 2021, his electric car company, Tesla, became the most valuable carmaker in the world.
The tradition began in 1927 – although back then it was the Man of the Year.
Other past winners have included the former dictator of Germany, Adolf Hitler in 1938, and Russian President Vladimir Putin, who was 2007's Person of the Year.
(BBC News)
At least 124 Afghans dead due to freezing weather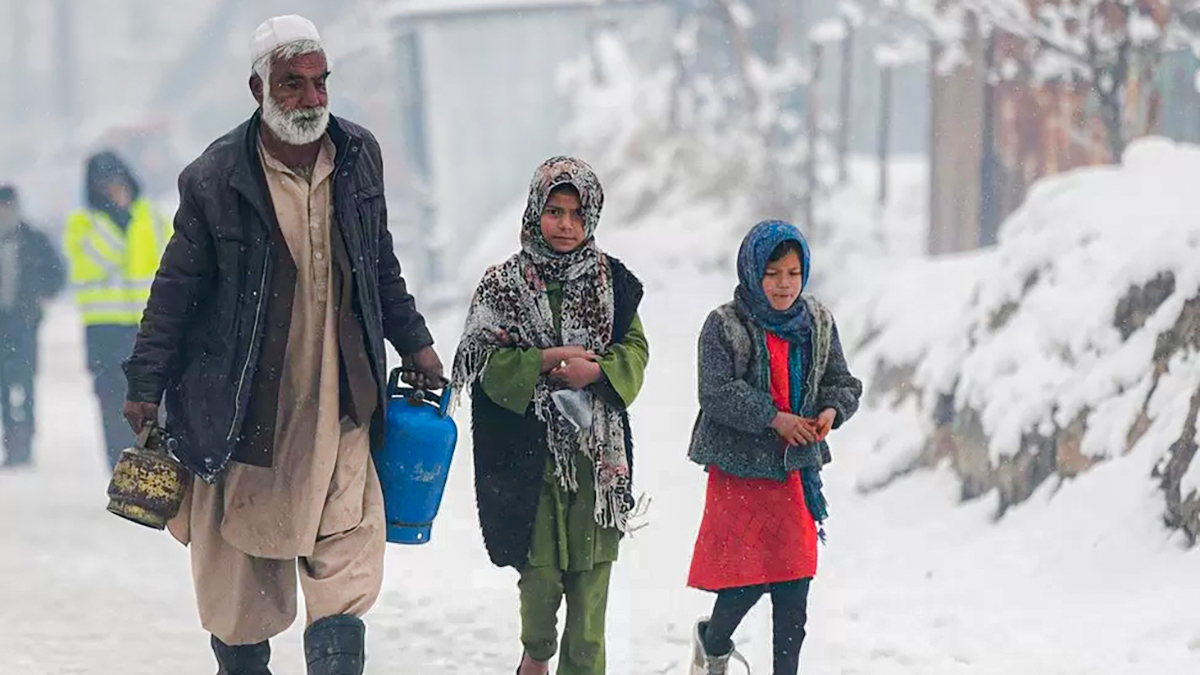 At least 124 people died in freezing temperatures in Afghanistan in the past fortnight, Taliban officials say.
About 70,000 livestock had also perished in what is the coldest winter in a decade, a State Ministry for Disaster Management spokesman said.
Many aid agencies suspended operations in recent weeks after the Taliban banned Afghan women from working for non-governmental organisations.
A Taliban minister said despite the deaths, the edict would not be changed.
Acting Minister of Disaster Management Mullah Mohammad Abbas Akhund told the BBC that many areas of Afghanistan were now completely cut off by snow; military helicopters had been sent to the rescue, but they couldn't land in the most mountainous regions.
The acting minister said the forecast for the next 10 days indicated temperatures would warm. But he was still worried about a rising death toll – of Afghans, and their livestock.
"Most of the people who lost their lives to the cold were shepherds or people living in rural areas. They didn't have access to healthcare," Mullah Akhund said.
"We're concerned about those who are still living in the mountain regions. Most of the roads which pass through the mountains have been closed due to snow. Cars have got stuck there and passengers have died in the freezing temperatures."
(BBC News)
India blocks BBC documentary on Modi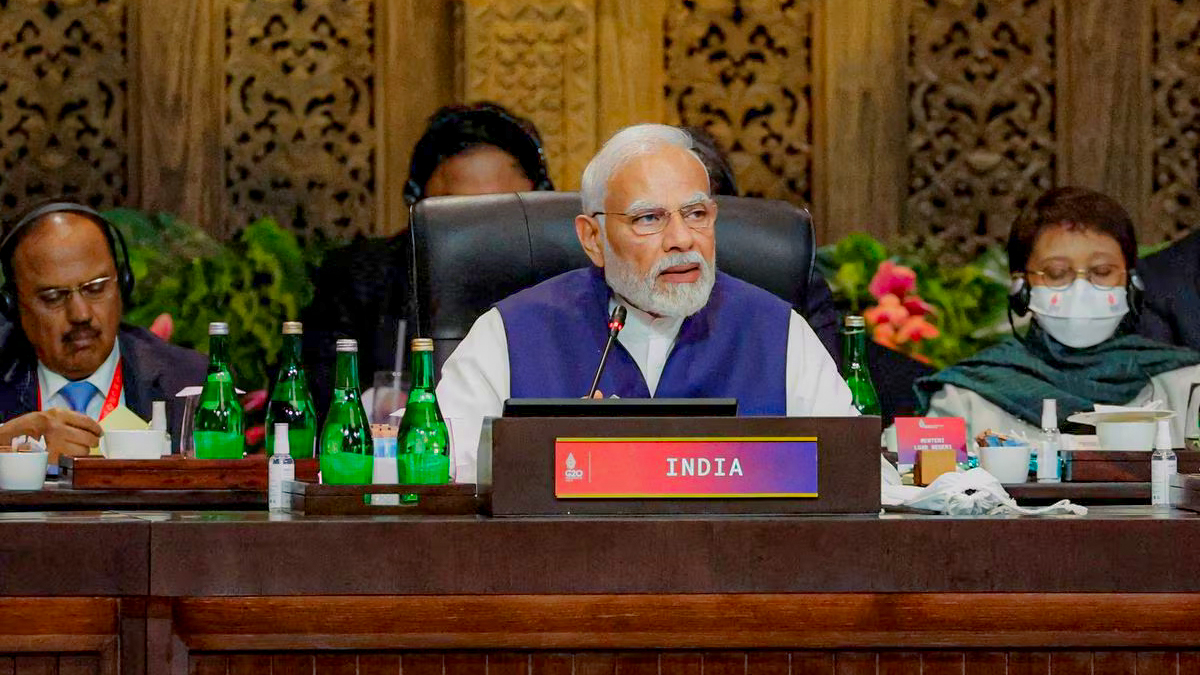 India has blocked the airing of a BBC documentary which questioned Prime Minister Narendra Modi's leadership during the 2002 Gujarat riots, saying that even sharing of any clips via social media is barred.
Directions to block the clips from being shared have been issued using emergency powers available to the government under the country's information technology rules, said Kanchan Gupta, an adviser to the government, on his Twitter handle on Saturday.
The government has issued orders to Twitter to block over 50 tweets linking to the video of the documentary and YouTube has been instructed to block any uploads of the video, Gupta said. Both YouTube and Twitter have complied with the directions, he added.
Modi was the chief minister of the western state of Gujarat when it was gripped by communal riots that left more than 1,000 people dead, by government count – most of them Muslims. The violence erupted after a train carrying Hindu pilgrims caught fire, killing 59.
Human rights activists estimate at least double that number died in the rioting.
Modi denied accusations that he failed to stop the rioting. A special investigation team appointed by the Supreme Court to investigate the role of Modi and others in the violence said in a 541-page report in 2012 it could find no evidence to prosecute the then chief minister.
Modi was named the candidate for prime minister of his party, the Hindu nationalist Bharatiya Janata Party, in 2013 and led it to power in general elections in 2014 and then in 2019.
Last week, a spokesperson for India's foreign ministry termed the BBC documentary a "propaganda piece" meant to push a "discredited narrative".
(Reuters)
Huge power outage in Pakistan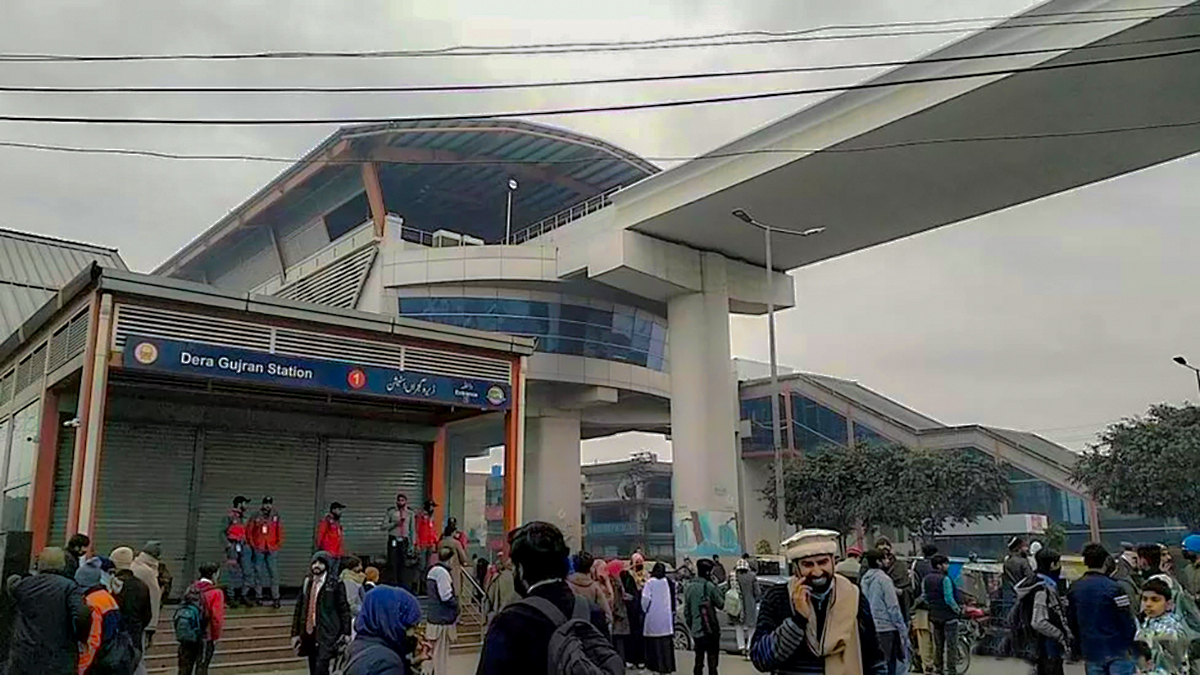 Pakistan suffered a huge power cut early on Monday following a breakdown in its national electricity grid, the energy ministry said.
Power was out in all the country's major cities, including the biggest city Karachi, the capital Islamabad as well as Lahore and Peshawar.
Power minister Khurrum Dastagir said the grid failure followed a "frequency variation" in southern Pakistan.
He insisted this was "not a major crisis" and power would be back soon.
In a statement. the energy ministry said that at about 07:30 local time (02:30 GMT) the grid "experienced a loss of frequency that caused a major breakdown", adding that "swift work" was taking place to revive the system.
Some grids in the country had already been restored and power would be fully restored in 12 hours, Mr Dastagir told Geo TV.
"In winter, the demand for electricity reduces nationwide, hence, as an economic measure, we temporarily close down our power generation systems at night," he said.
When they were turned on in the morning, "frequency variation and voltage fluctuation" were observed in southern Pakistan "somewhere between Dadu and Jamshoro" and subsequently "power generating units shut down one by one", he told the TV channel.
It means that across the country, traffic lights are down, fans have stopped and lights are off.
Many in Pakistan are used to dealing with fluctuating power supplies and load shedding – where electricity to some areas is temporarily reduced in order to prevent the failure of the entire system – is common.
Businesses, industries and homes often have their own generators which kick in when the electricity is cut.
Officials at Lady Reading Hospital in Peshawar, capital of Khyber Pakhtunkhwa province, told the BBC that hardly any department had been affected by the power cut because generators have been used to provide electricity to every department, including the emergency wards and intensive care units.
However, while hospitals and larger industries may have bigger generators, other smaller organisations or private homes will not necessarily have enough power to last for many days.
Earlier this month the government ordered all malls and markets to shut by 20:30 and restaurants by 22:00 under a new energy saving plan.
The cabinet said that this was expected to save the country around 62bn Pakistani rupees ($270m; £220m). Federal departments have been told to reduce their electricity usage by 30%.
Pakistan generates most of its power using imported fossil fuels.
As global energy prices have increased in the last year, further pressure has been put on the country's finances and its foreign reserves which it needs to pay for energy imports.
(BBC News)