Beloved Hagrid bids adieu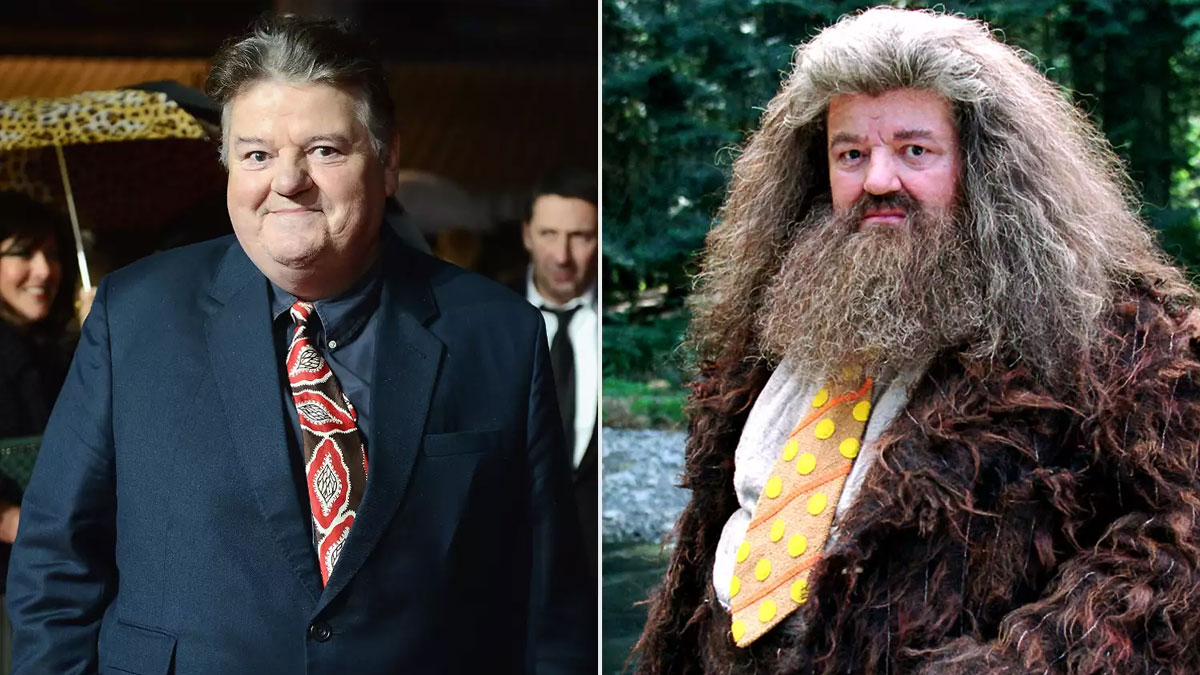 Actor Robbie Coltrane, who played Hagrid in the Harry Potter films, has died aged 72.
He also appeared in ITV detective drama Cracker and the James Bond films Goldeneye and The World Is Not Enough.
In a statement, his agent Belinda Wright confirmed the actor died in hospital near Falkirk in Scotland.
She described Coltrane as a "unique talent", adding his role as Hagrid "brought joy to children and adults alike all over the world".
"For me personally I shall remember him as an abidingly loyal client. As well as being a wonderful actor, he was forensically intelligent, brilliantly witty and after 40 years of being proud to be called his agent, I shall miss him.
"He is survived by his sister Annie Rae, his children Spencer and Alice and their mother Rhona Gemmell. They would like to thank the medical staff at Forth Valley Royal Hospital in Larbert for their care and diplomacy.
(BBC News)
Artistes felicitated at 'Satarawa Deepani' ceremony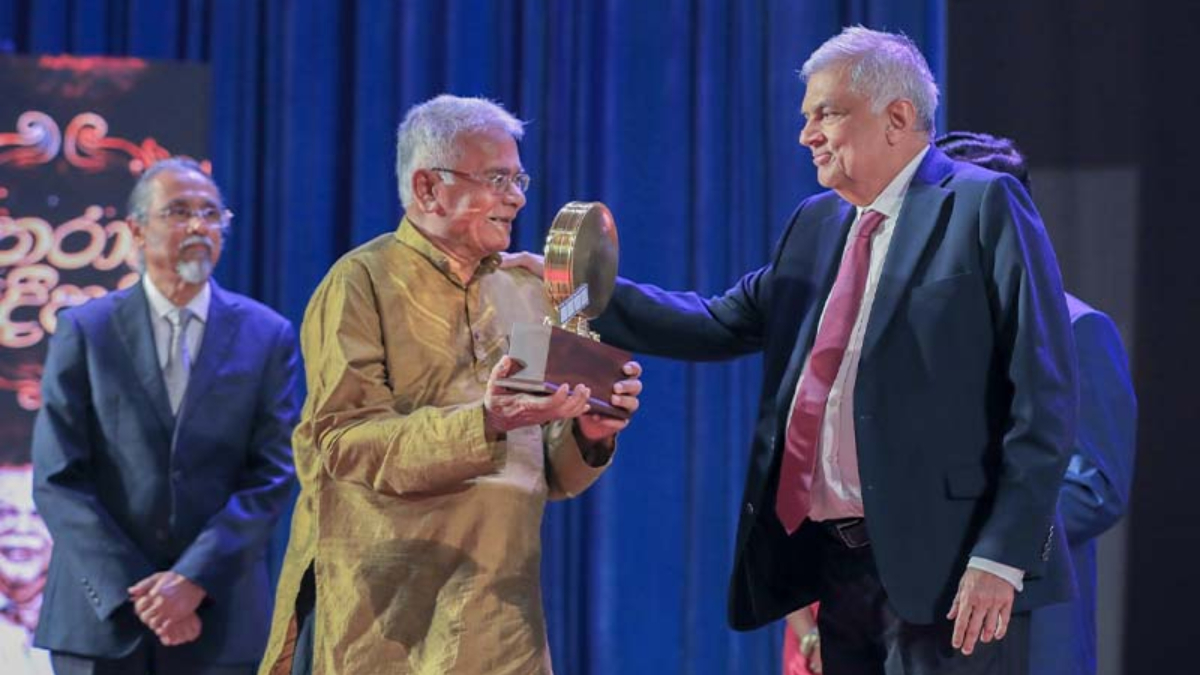 The "Satarawa Deepani" Felicitation Ceremony, which was organized at the behest of Minister of Transport, Highways, and Mass Media, Dr. Bandula Gunawardena was held at the Bandaranaike Memorial International Conference Hall (BMICH) Yesterday afternoon (16). The event, presided over by President Ranil Wickremesinghe, was held on a grand scale.
During the event, tributes were paid to a group of artists who had contributed to the artwork created by Dr. Bandula Gunawardena. Veteran artists such as Dharmasiri Bandaranaike, Parakrama Niriella, and Cyril Wickramage were awarded by the President in recognition of their contributions.
Veteran artists such as Professor Ariyaratne Athugala, Kumara Thirimadura and Sarath Kothalawala were also appreciated during this event.
The book "Subandhu Cinema Watha," which chronicles the cinematic career of Dr. Bandula Gunawardena, was launched at the event. The book was edited by esteemed media professionals including Prof. Praneet Abeysundara, Ranjith Kumara, Aruna Gunaratne, and Dinusha Kudagodage.
During the event, a token of 25 scholarships was awarded to 25 out of the 251 students who are currently pursuing the G.C.E. (A/L) Technology stream this year. The scholarships were given under the "Pragna Bandhu" scholarship program, a concept introduced by Minister Dr. Bandula Gunawardena. The scholarships were presented by distinguished individuals such as Prime Minister Dinesh Gunawardena, former Presidents Mahinda Rajapaksa and Mithripala Sirisena, as well as Education Minister Susil Premajayantha.
Mr. Gamini Weragama, a seasoned film critic, delivered the keynote lecture at the event.
The event was attended by a diverse group of individuals, including the Venerable Maha Sanga such as Most Ven. Iththapane Dhammalankara Thera, the Maha Nayaka of Kotte Sri Kalyani Samagri Dharma Maha Sangha Sabha, foreign diplomats, ambassadors, and high commissioners, politicians from both the governing and opposition parties including ministers and parliamentarians, artists, heads of media organizations, journalists, professionals, and other guests.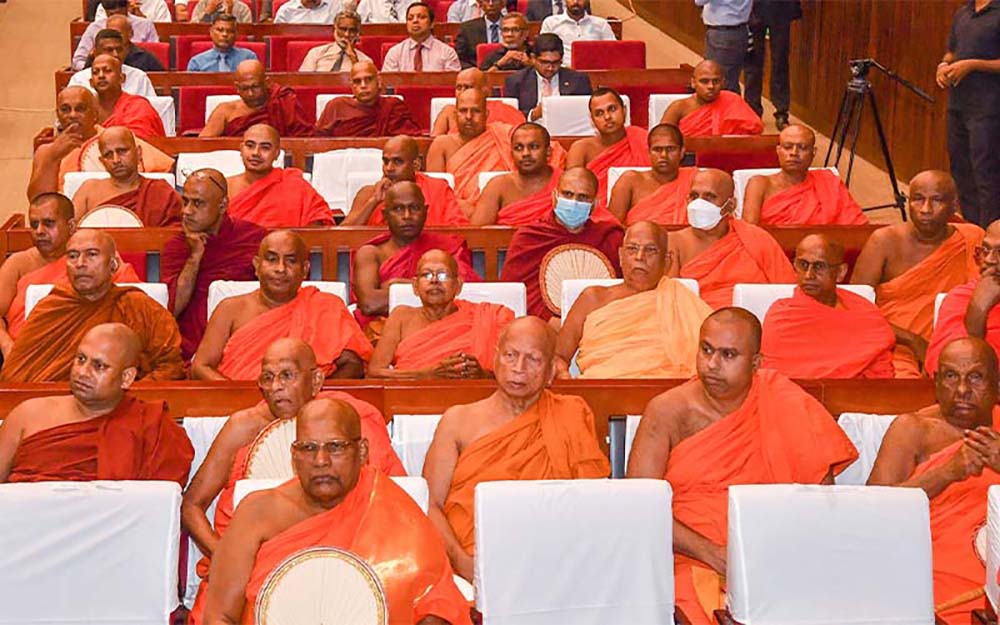 Sinhala song performed at the Commonwealth Day service in UK (Video)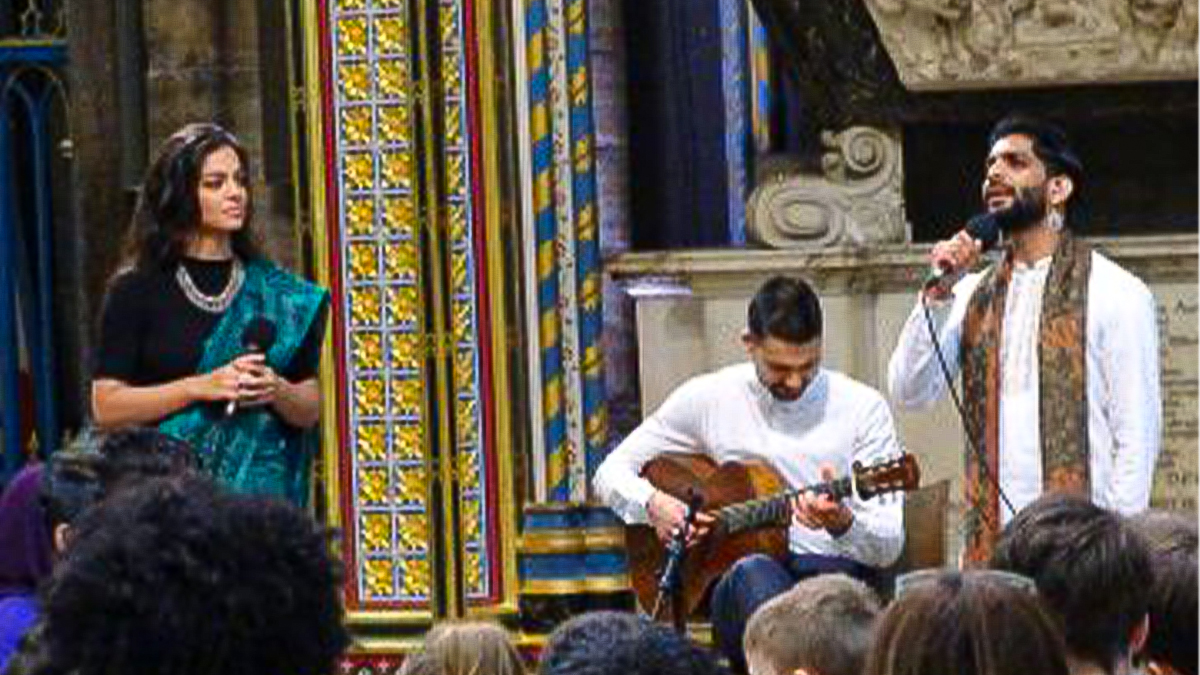 Two artists of Sri Lankan origin performed at the Service of Celebration for Commonwealth Day 2023 held at the Westminster Abbey in the United Kingdom on Monday (13).
Roshani Abbey who plays the role of Peggy in the Westend production of 'Hamilton' and Nuwan Perera who most recently played the lead in the Westend production of 'Life of Pi' performed at the service.
The two artists of Sri Lankan origin performed the song 'Anagathey' by Wayo to mark the long-standing ties between Britain and Sri Lanka, and to honour the 75th Independence anniversary of Sri Lanka marked in February this year.
For the first time, His Majesty, King Charles III delivered his Commonwealth Day Message during the service of celebration at Westminster Abbey, in his new role as Head of the Commonwealth.
This historic occasion, in the presence of senior members of the Royal Family, featured musical performances from all regions of the Commonwealth including artists from New Zealand, Rwanda, Cyprus, and Sri Lanka.
(NewsWire)
SL Film Fest in Singapore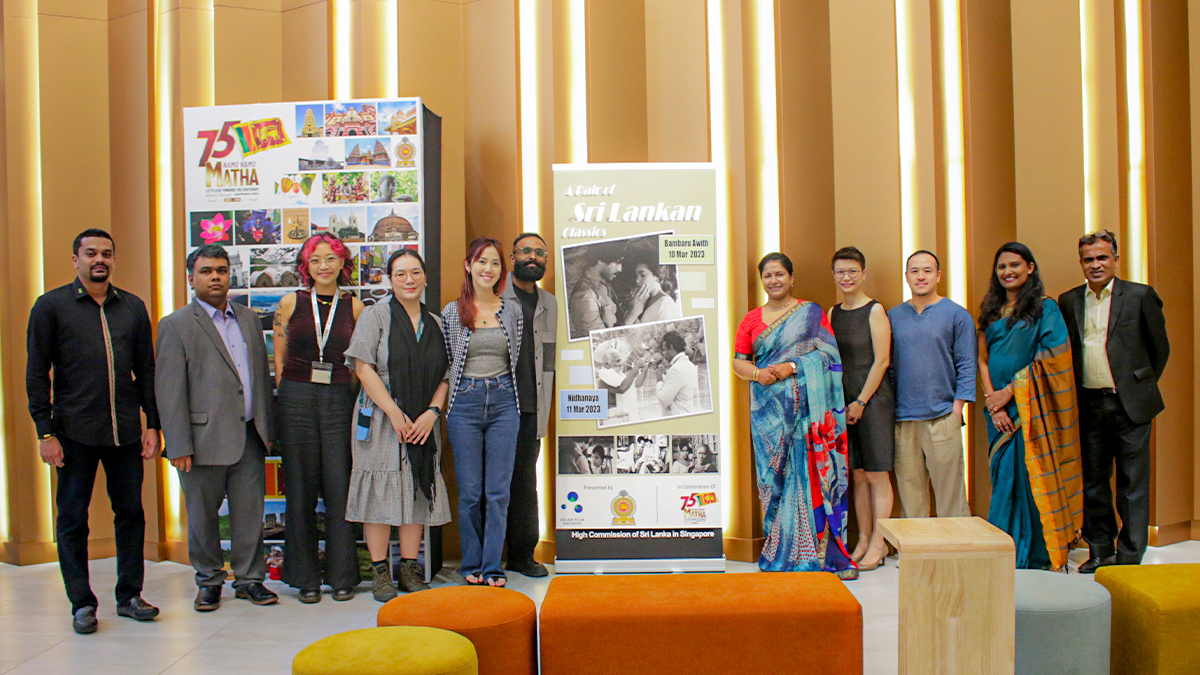 The High Commission of Sri Lanka in Singapore partnering with the Asian Film Archive in Singapore organised a Sri Lanka Film Festival to screen internationally acclaimed Sri Lankan films as a series of promotional and cultural exchange programmes launched to commemorate 75th Anniversary of Sri Lanka's Independence.
The Film Festival continued from 10-11 March 2023 and entailed the screening of a pair of restored Sri Lankan classics, which were well received by Singapore movie lovers, diplomatic corps, members of Sri Lankan community and expatriates based in Singapore.
The Film Festival opened with the screening of "Bambaru Awith" directed by Dr. Dharmasena Pathiraja on 10 March 2023. The film screening was preceded by a reception hosted by the High Commissioner of Sri Lanka to Singapore Sashikala Premawardhane. Executive Director of Asian Film Archive, Singapore – Karan Chan, made an introduction to the festival at the opening ceremony.
Welcoming those present at the opening ceremony, High Commissioner Sashikala Premawardhane stated that this exercise would connect people, cultures and ideas in amazing ways across regions making a real difference to understanding Sri Lanka in all its manifestations. The High Commissioner further added that the event will become a significant cultural gateway, which through the powerful medium of cinema, will build closer ties between the global city of Singapore and Sri Lanka. High Commissioner Premawardhane thanked the Executive Director and the team of Asian Film Archive, Singapore for their support and partnership to introduce Sri Lankan Cinema to Singapore.
Another restored Sri Lankan classic "Nidhanaya" directed by Dr. Lester James Peiris was screened on 11 March 2023. The festival provided an opportunity to introduce Sri Lankan art cinema to the Singapore public and enhance the image of Sri Lanka in Singapore.