5 arrested over hacking ATMs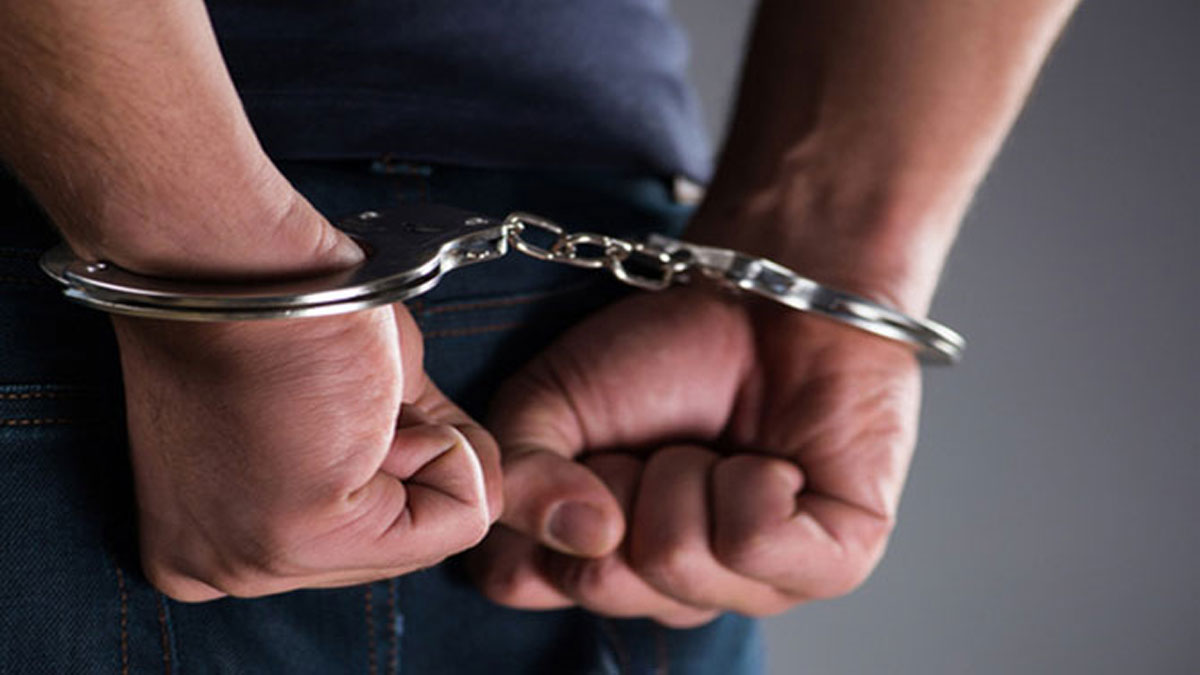 Sri Lanka Police arrested five people in connection to hacking ATMs in Galle and stealing money.
Among the arrested are Bulgarians, and the arrests were made following investigations carried out by the Computer Crimes Division of Sri Lanka Police.
On Sunday (8) two men were arrested from the Havelock area in Colombo, and they are residents of Mount Lavinia and Negombo.
Interrogation of the suspects led to the arrest of one Bulgarian man, and the other was arrested when he was attempting to flee the country.
The second Bulgarian man was identified as the main suspect in the string of robberies, and he was arrested at the Katunayake Airport.
Sri Lanka Police also arrested the driver of the vehicle used to commit the crimes, from Pitigala. The vehicle was also seized.
The suspect stole Rs. 5.7 Million from ATMs in Baddegama, Rs. 4.8 Million from ATMs in Hikkaduwa, and Rs. 250,000/- from ATMs in Karapitiya.
The suspects are to be produced in court.
(newsfirst.lk)
New coconut disease found in Galle!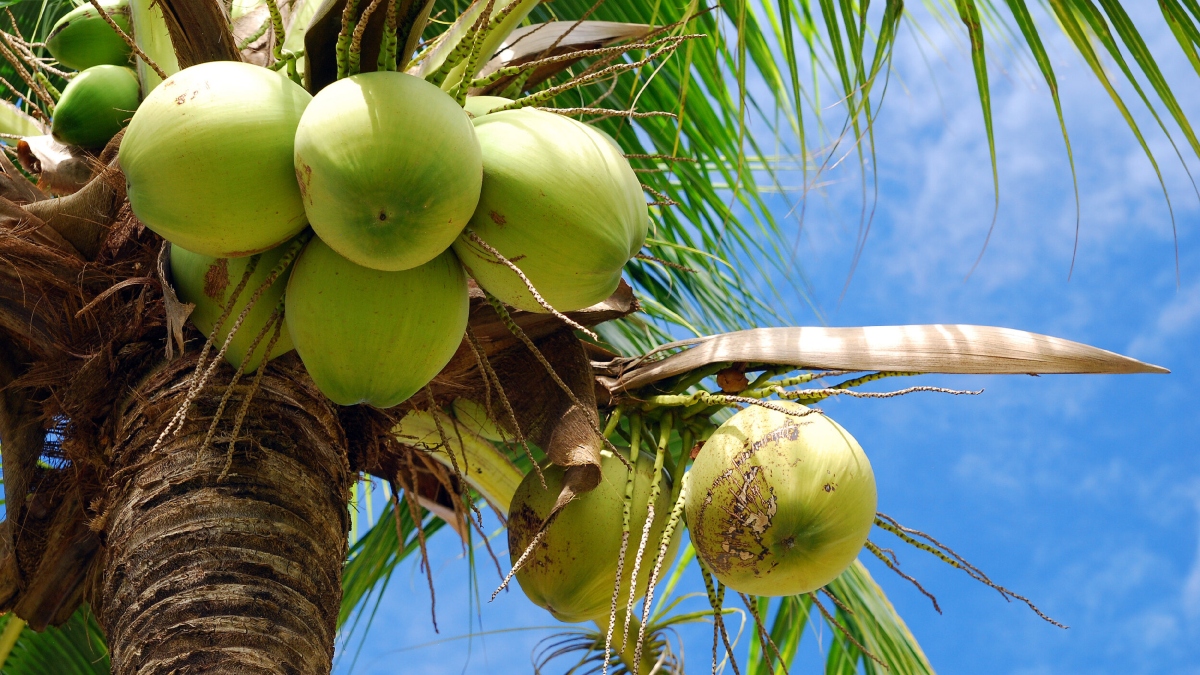 A new insect disease that can pose a serious threat to coconut cultivation has been detected in Galle for the first time in Sri Lanka.
Galle area manager of the Coconut Development Board H.G.Hemantha revealed this at the Galle District Agriculture Committee meeting yesterday (30).
He said that this disease is a serious disease spread by an insect called Brontispa and so far coconut plantations affected by this disease have been identified along the coast from Dodanduwa to Kaburugamuwa.
He said that at least 4,000 such infested trees have been identified.
Manju Nishshanka's uncle "Morris" a member of LTTE diaspora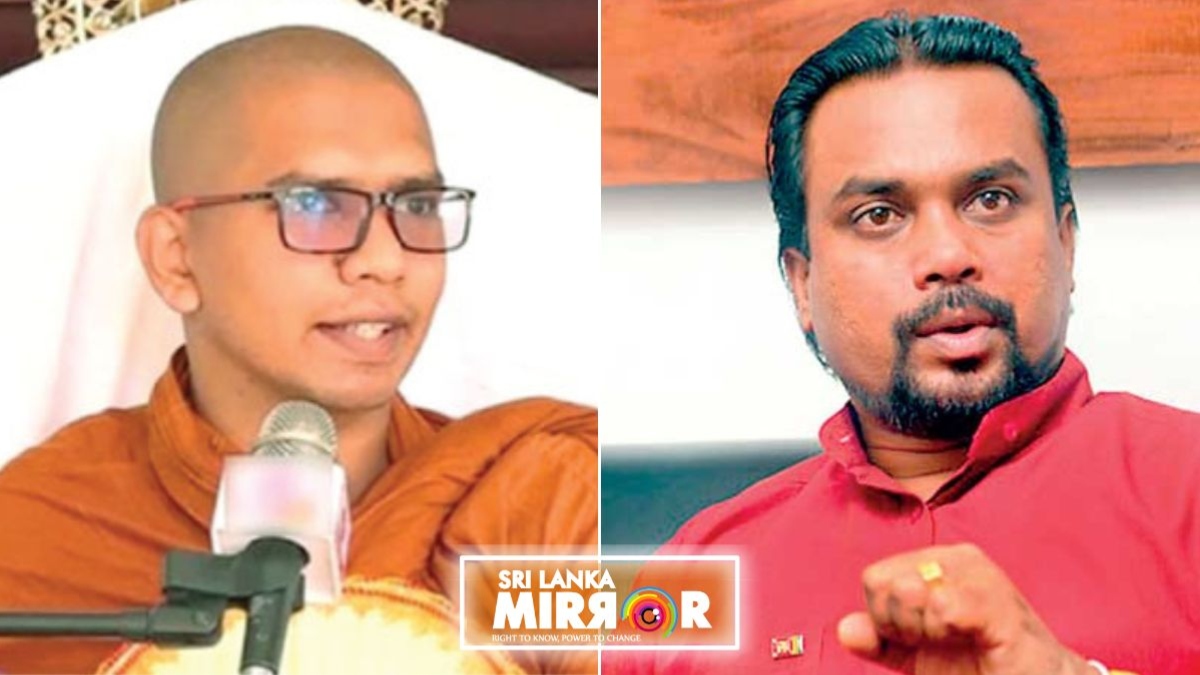 "Morris", the uncle of Manju Nisshanka who is an activist of the group that released the video of Nathasha Edirisooriya, is a member of the LTTE diaspora, Balangoda Kassapa Thera alleged.
Edirisooriya is currently in remand prison for allegedly making a controversial statement.
Addressing a press conference, Kassapa Thera said not only Edirisooriya, but also others behind the incident should be arrested.
"Who is Manju Nishshanka? What is his relationship with Nalaka Godahewa? How Manju's uncle sends money from the US? They are related to the LTTE diaspora. His uncle 'Morris' sends millions of rupees from the diaspora. Once, Manju has offered Mr. Anura Kumara to spend even three billion rupees. We respect his decision not to bow down at that time. The LTTE diaspora and 'Born Again' gang are behind this. The CID should conduct a proper investigation and arrest them."
Natasha's script by the USA – Wimal Weerawansa
Meanwhile, MP Wimal Weerawansa said that Natasha Edirisooriya has been employed in a project of the US State Department as well as USAID, and that she had been carefully groomed to insult Buddhism.
He expressed this in response to the questions asked by the journalists after attending the party leaders meeting of the Supreme Lanka Coalition at the Communist Party headquarters in Borella.
Question: Who is behind plans to insult Buddhism? the government or international forces?
Answer: Natasha has worked on a project for the US Department of State. In addition, she has worked for USAID. They are the ones who say "Suddhodana's lad" and insult Buddhism. They are being properly groomed, built and scripted. This is not an innocent operation."
Related news:
Laka's family goes to CID (VIDEO)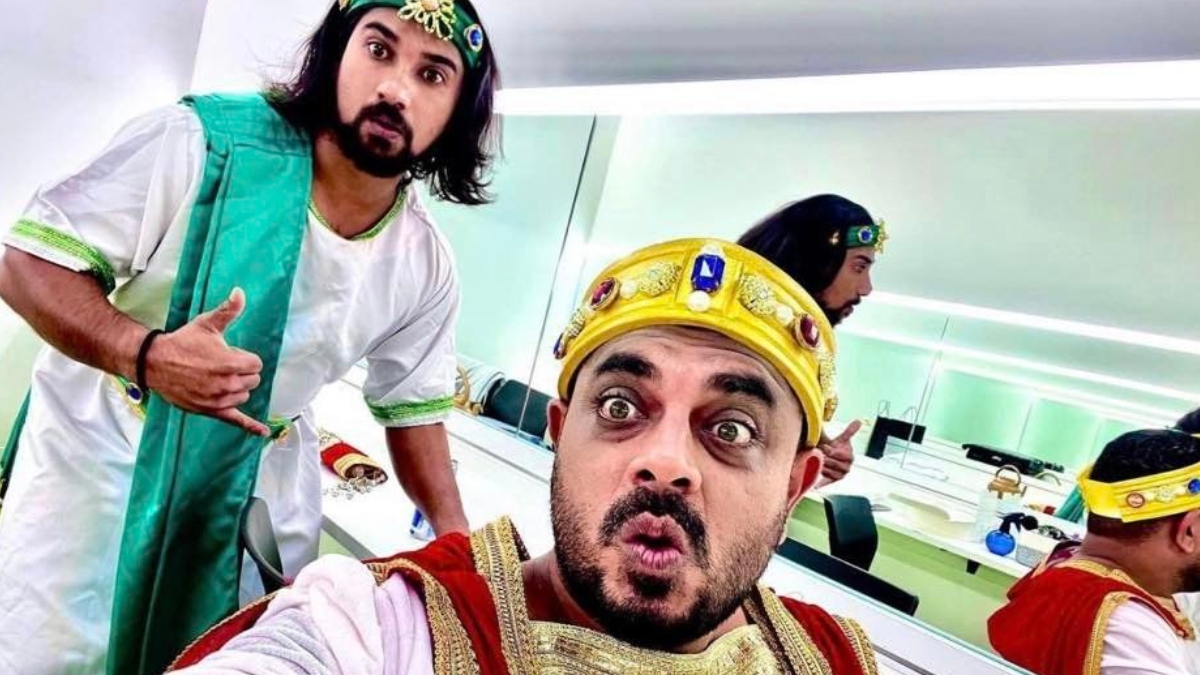 Lakmal Weerasuriya and Sahan Arosha, the creators of popular YouTube channel 'Lakai Sikai', who are currently in Australia had said that they have been receiving death threats through social media platforms.
Weerasuraya's wife has complained to the Criminal Investigation Department (CID) in this regard.
They said that some elements are engaged in this campaign against them in an organized manner for attending the concert conducted by Natasha Edirisooriya.