Death toll of Gujarat bridge collapse, increases (Video)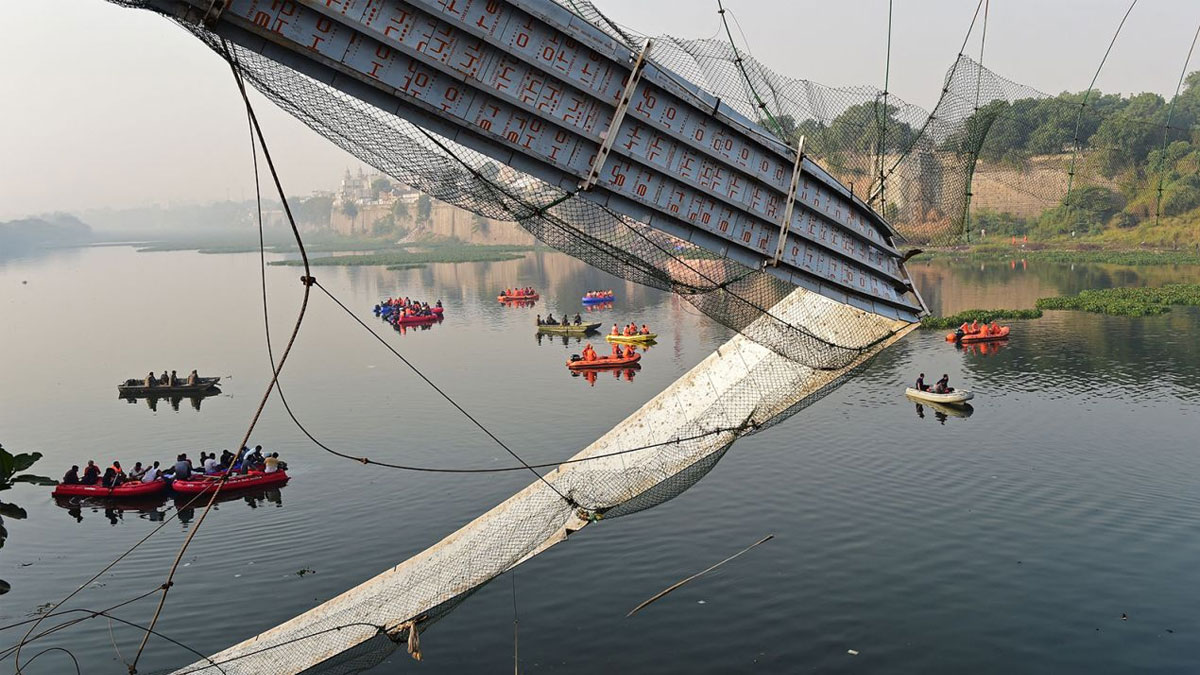 At least 141 people have died and dozens more have been injured after a bridge collapsed in the western Indian state of Gujarat on Sunday.
The victims mostly included children, women and elderly people, officials have said.
Hundreds of people were standing on the pedestrian suspension bridge – a major tourist attraction in Morbi district – when it collapsed into the Machchu river.
The bridge had been reopened just days ago after being closed for repairs and Municipality officials have said that the bridge may have been reopened without a "fitness certificate."
The Gujarat government has launched an investigation and is questioning eight people in connection with the collapse, which comes weeks ahead of key state elections.
Eyewitnesses described scenes of chaos at the site, while crematoriums were running full on Monday.
Prime Minister Narendra Modi said he was "pained" by the incident and has announced that he would visit Morbi on Tuesday.
(BBC News)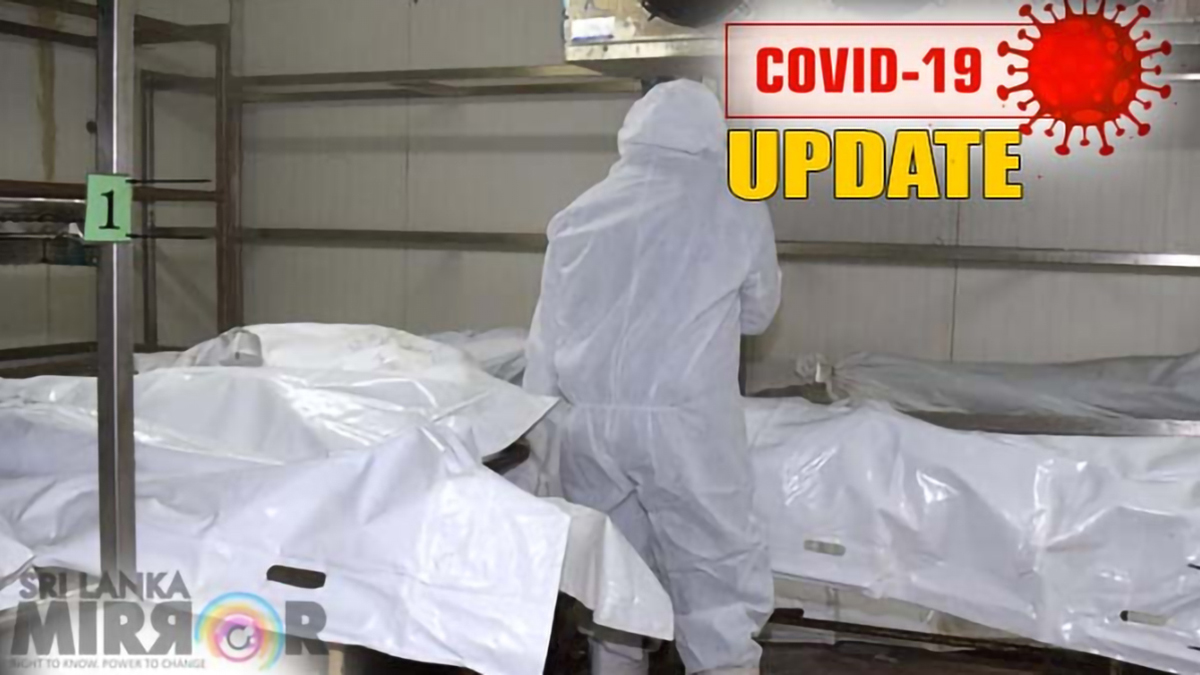 One more COVID-19 death was confirmed yesterday (04) by the Director-General of Health Services.
Accordingly, the current COVID-19 death toll is at 16,805.
Auto Diesel price slashed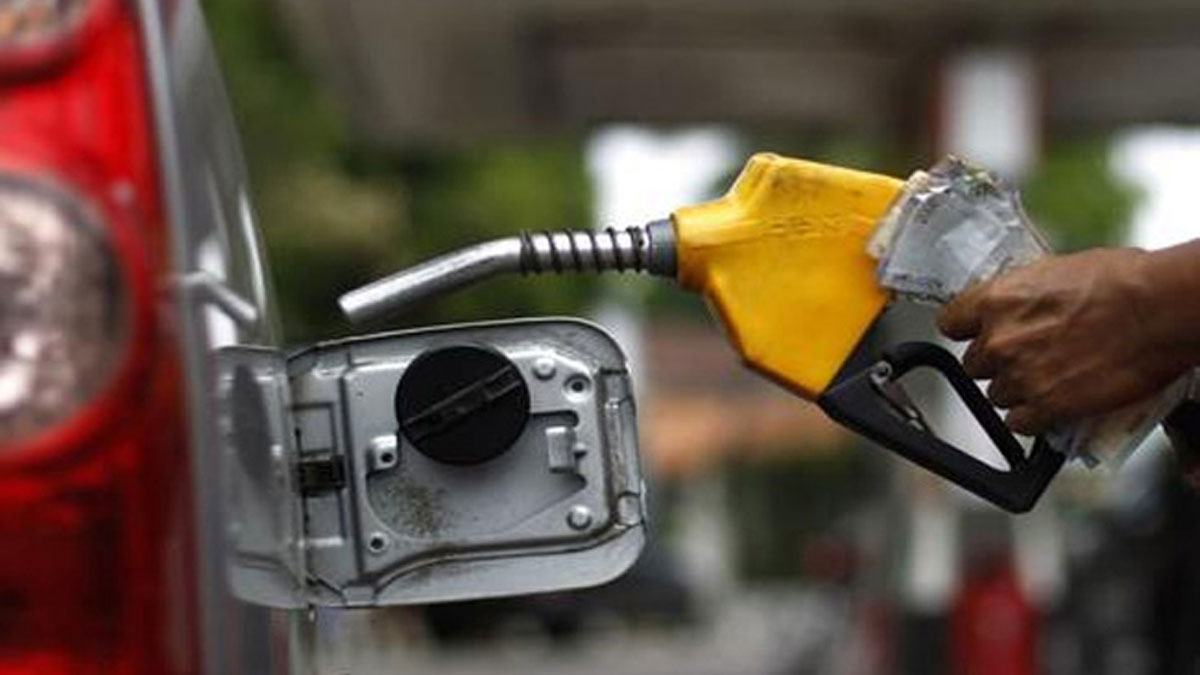 The Ceylon Petroleum Corporation (CPC) has announced that the price of a litre of Auto Diesel will be reduced by Rs. 10/- from midnight today (05)
Accordingly, the new price of a Liter of Auto Diesel will be Rs. 420/-.

However, CPC states that prices of other types of fuel will remain unchanged.

Meanwhile Lanka IOC says that they too will reduce the price of Auto Diesel by Rs. 10 from midnight today.
Bandula asks SLTB chairman to resign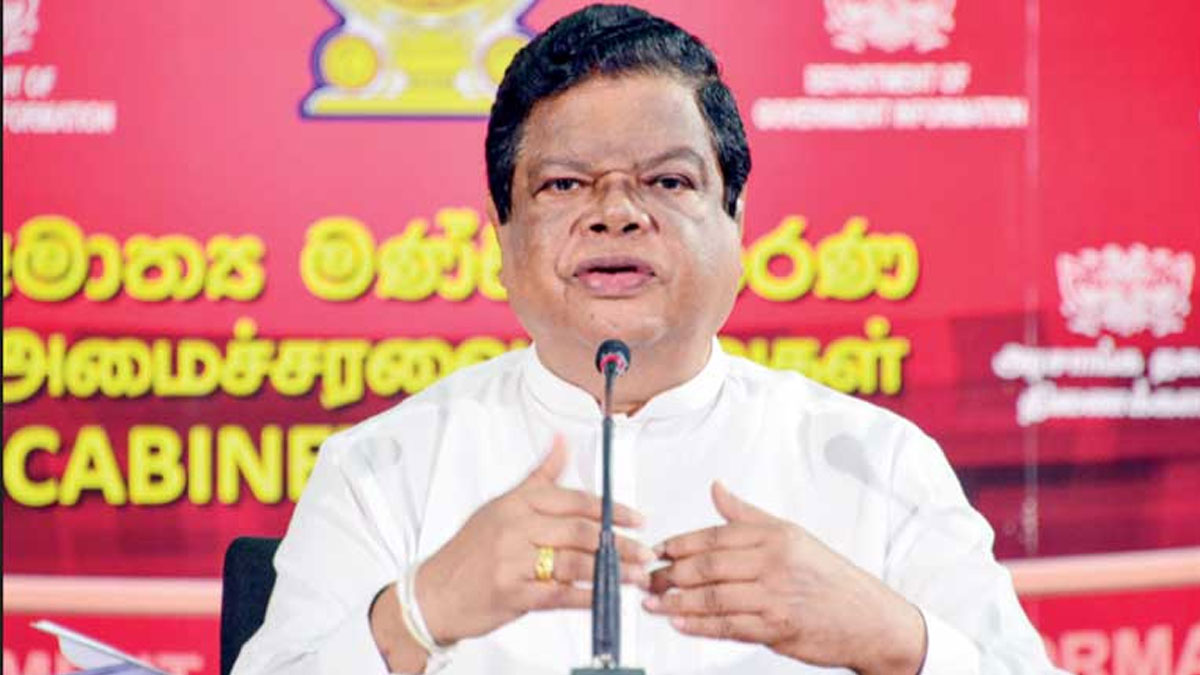 Minister of Transport and Highways Bandula Gunawardena has called for the immediate resignation of the Chairman of the Sri Lanka Transport Board (SLTB), Kingsley Ranawaka.
In a letter addressed to the SLTB chairman, the minister states that the 'Park and Ride – City Bus Service', which was initiated under a policy decision of the government, has been suddenly suspended without informing him, based on a decision reached by the Director Board of the Sri Lanka Transport Board.
Therefore, the Minister, under the powers vested in him by Sri Lanka Transport Board Act, No. 27 of 2005, has instructed Mr. Ranawaka to resign from the posts of SLTB chairman and Director Board member with immediate effect.