Hindi Chair established at Sabaragamuwa campus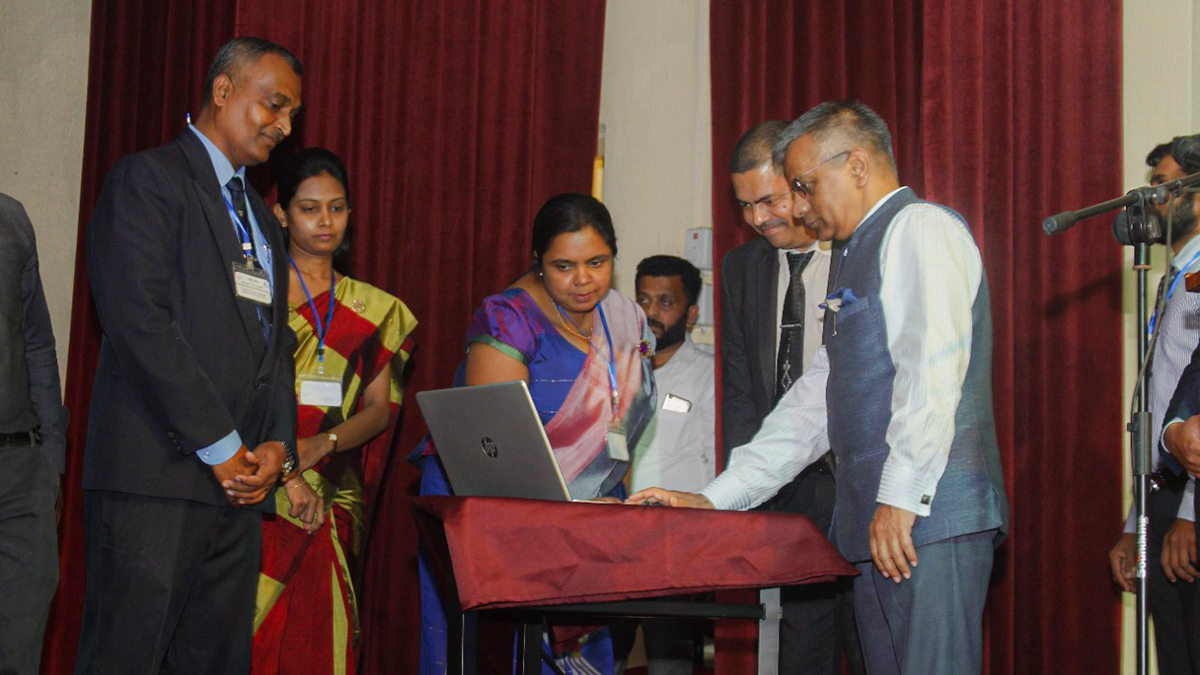 High Commissioner of India Gopal Baglay undertook his first visit to Sabaragamuwa University of Sri Lanka (SUSL), Belihuloya on Wednesday (11).
During the visit, he signed a Memorandum of Understanding (MOU) with Vice Chancellor of the University, Prof. R.M.U.S.K. Rathnayake for the establishment of ICCR Chair of Hindi Language at the University.
The MoU will pave way for deputation of professors from India to teach Hindi language courses at the University.
The High Commissioner also announced the High Commissioner's Gold Medal for the best performing student under the newly-established ICCR Hindi Chair. He felicitated winners of Hindi Kavita (poetry) competition organized by the University in collaboration with the Assistant High Commission of India, Kandy.
The High Commissioner was also the Chief Guest at the first International Conference on Social Sciences and Languages (ICSSL) organized by the Faculty of Social Sciences and Languages, SUSL. ICSSL is an open forum for academics, researchers, students and professionals for presenting their research findings in the Social Sciences and Languages domains. The High Commissioner and the Vice Chancellor jointly launched the online portal of first ICSSL on the occasion.
In his remarks as the Chief Guest, the High Commissioner listed out India's achievements in sustainability and Sustainable Development Goals. Quoting Prime Minister Narendra Modi, he underlined that important steps towards sustainability such as reuse, recycle, re-design, remanufacture etc have been a part of India's cultural ethos. Highlighting that Sri Lanka has abundant renewable energy potential, he mentioned that India will continue to invest in Sri Lanka to generate more power from sustainable sources of energy. He also pledged the High Commission's continued support to the University.
Education has been a key area of cooperation between India and Sri Lanka. Recently, Indian Institute of Technology, Madras has commenced extension of their Masters Courses in Sri Lanka Technical Campus. In addition, hundreds of fully-funded scholarships are offered to Sri Lankan students, ranging from undergraduate to doctoral studies across disciplines every year. Financial assistance schemes are separately offered to students from economically weaker sections pursuing their studies in Sri Lanka.
Public urged to inform of unauthorized power outages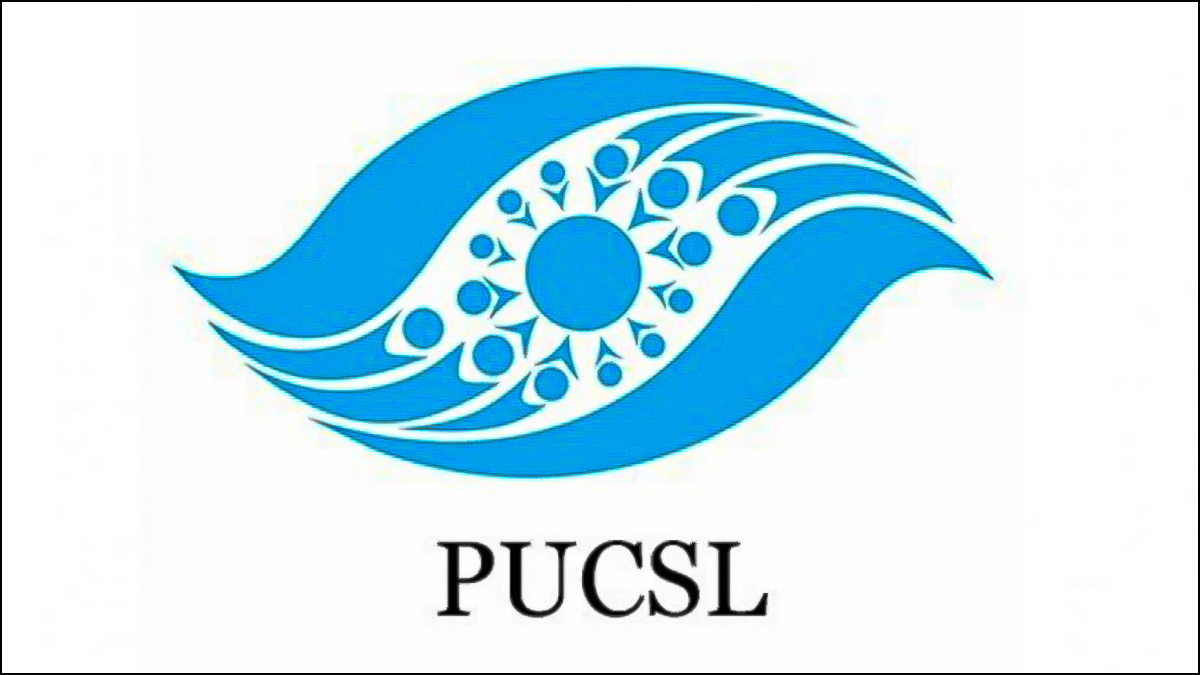 General Public and electricity consumers requested to inform the Public Utilities Commission of Sri Lanka (PUCSL) in writing of any unauthorized power outages imposed by the Ceylon Electricity Board (CEB).
Speaker endorses certificate on 2 Bills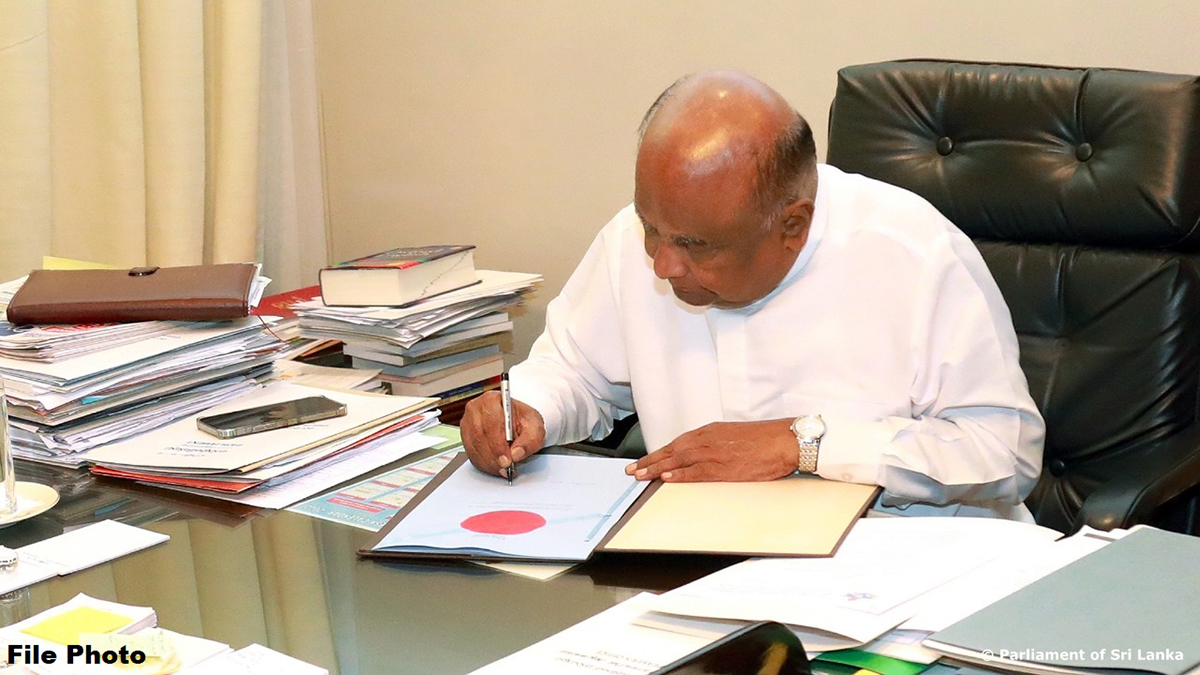 Speaker Mahinda Yapa Abeywardena endorsed the certificate recently (24) on the Regulation of Election Expenditure Bill and the Bureau of Rehabilitation Bill which were debated and passed in Parliament recently.
Accordingly, these bills come into force as the Bureau of Rehabilitation Act No. 2 of 2023 and the Regulation of Election Expenditure Act No. 3 of 2023.
No COVID-19 deaths yesterday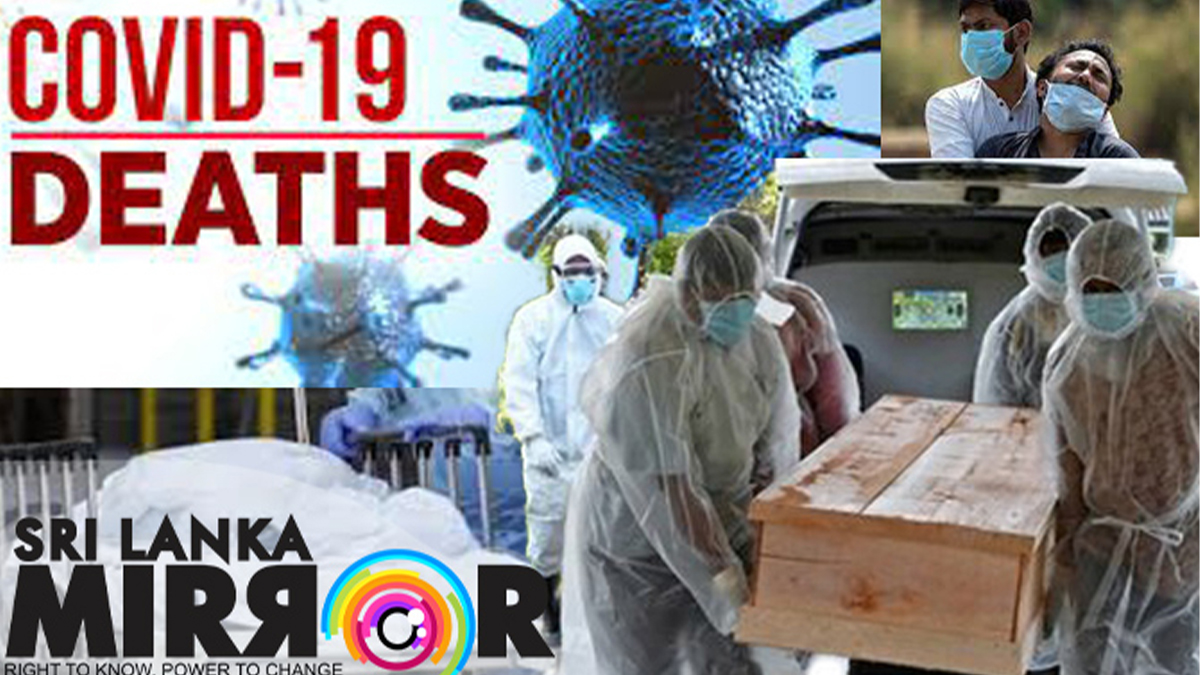 No COVID-19 deaths have been confirmed yesterday (26) by the Director-General of Health Services.
Accordingly, the current COVID-19 death toll remains at 16,826.