I wasn't the cause of Reginald Cooray's death; Gevindu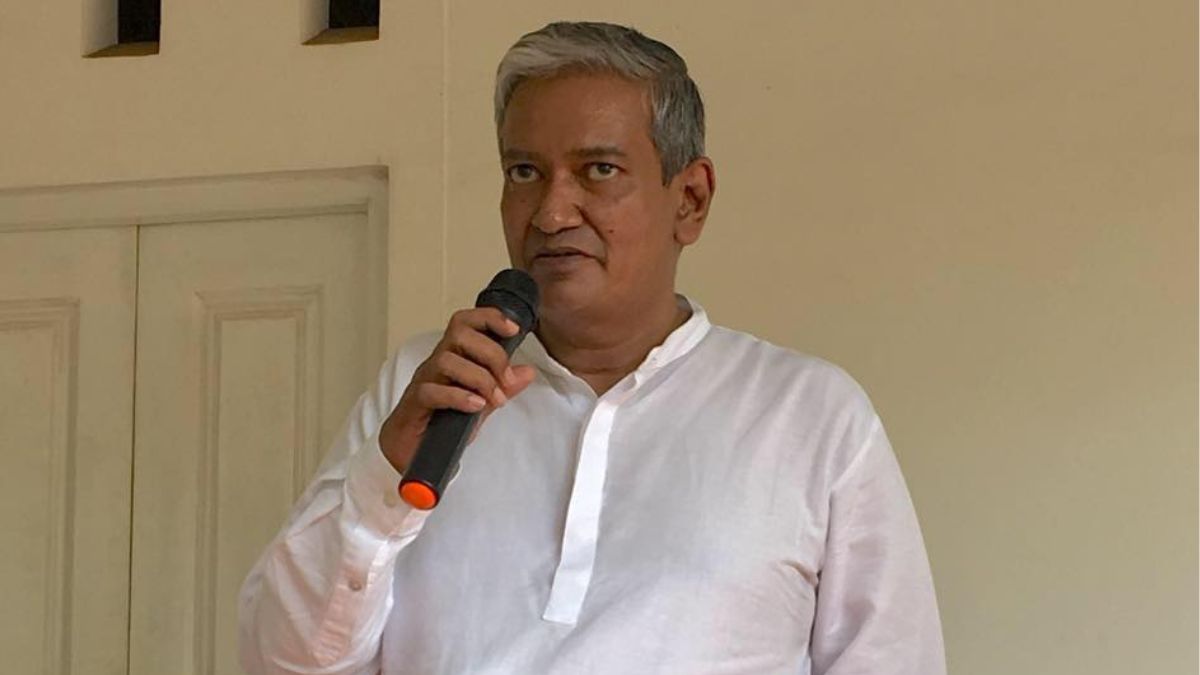 Sri Lanka Podujana Peramuna (SLPP) MP Gevindu Kumaratunga denied the allegation that the death of former minister Reginald Cooray was caused following an heated argument with him.
The MP said Mr. Cooray's death occurred because he did not follow medical advice after he underwent a heart surgery.
Further commenting on the incident, he said the representatives of several parties met to appoint a convener from the Kalutara District to the newly formed Sri Lanka Freedom Alliance.
"MP Jayantha Katagoda and I participated in it on behalf of the Uththara Lanka Sabaghaya. Representing the Sri Lanka Freedom Party (SLFP), Reginald Cooray and Executive Committee member Suranjith also participated. Cooray asked why the Sama Samaja Party was not represented at the party. I explained the situation and about the decision taken by the Uththara Lanka Sabaghaya. There was nothing to argue about. He tried to answer impulsively. The people who were with him told him not to be impulsive since it has been only three days since the heart surgery. Then he got up and walked out. Suranjith, who walked him out, returned and said that Cooray was taken to a private hospital due to his illness. That's when we knew that he was sick."
"He should know to follow the doctor's instructions if he underwent a heart surgery. You should rest after such a surgery. He did not fall in front of me during the discussion. The people who were with him took him to the hospital only after he walked out. In any case, I am sorry about his unfortunate death," he said.
(Aruna)
20 Lankans at modern Agri. Tech. talent training workshop in Yunnan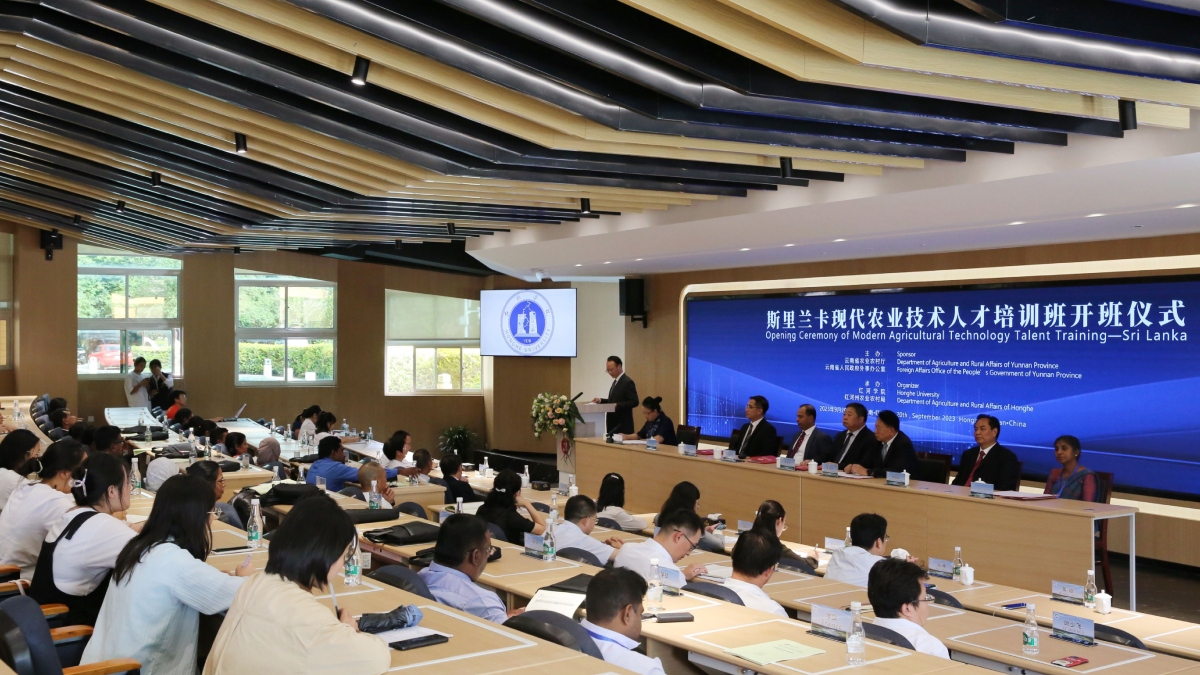 Twenty Sri Lankan agricultural & livestock experts and instructors have joined the Modern Agricultural Technology Talent Training workshop at the Honghe University of Yunnan province in China from Sep. 20 – 28.
The programme comes as a follow-up of PM Dinesh Gunawardena's recent visit to Yunnan province, the Chinese embassy in Colombo notes.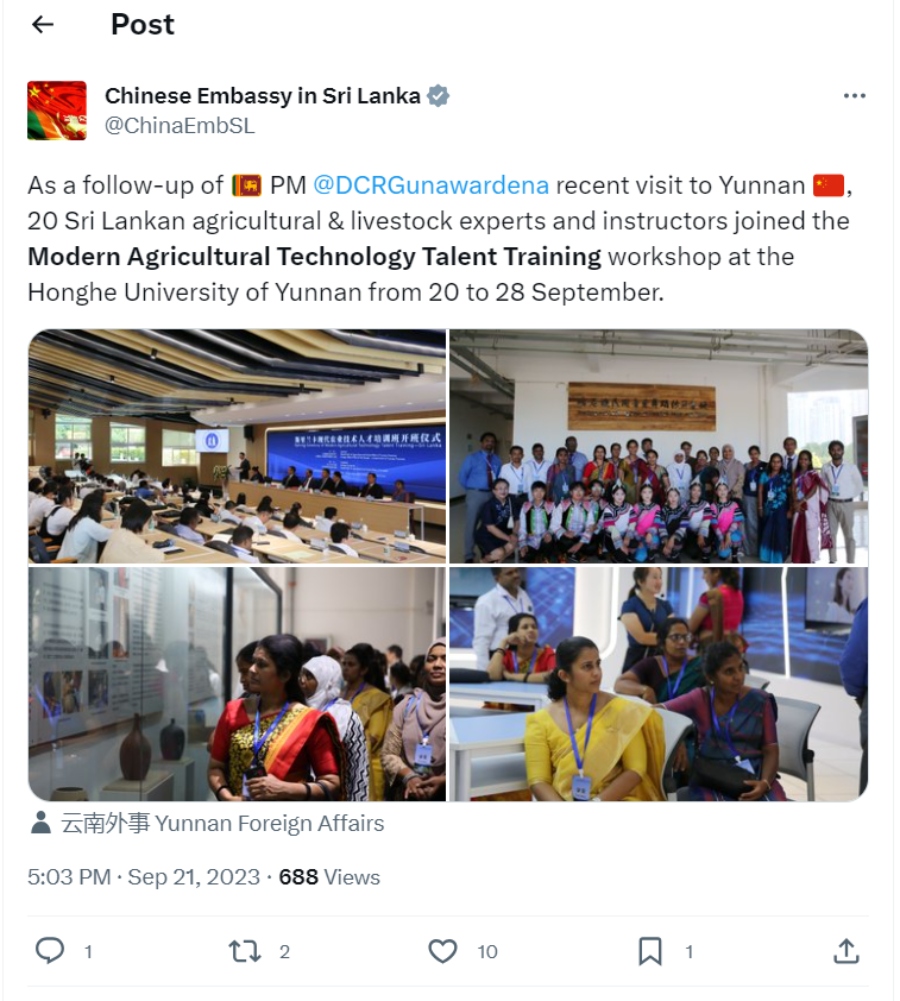 Lenses available only for one week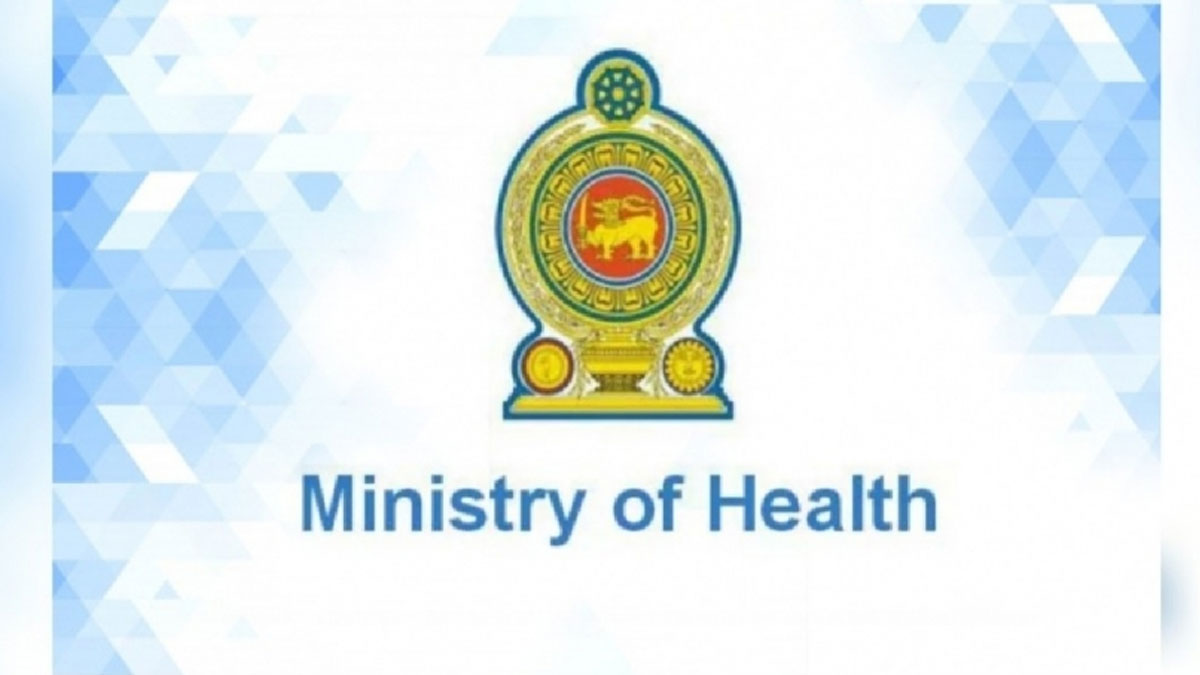 The Health Ministry is trying to go ahead with a questionable deal to purchase lenses, trade unions alleged.
Ravi Kumudesh, President of the Health Professionals Association, said that the Health Minister should pay attention to this matter immediately.
Meanwhile, the Health Ministry said that the number of lenses available in the warehouses of the Medical Supplies Division is sufficient for another week only.
Its Additional Secretary Dr. Saman Rathnayake said that the tender to purchase lenses will be allowed following the input of the Cabinet sub-committee appointed to look into the issue.
President meets UN Secretary General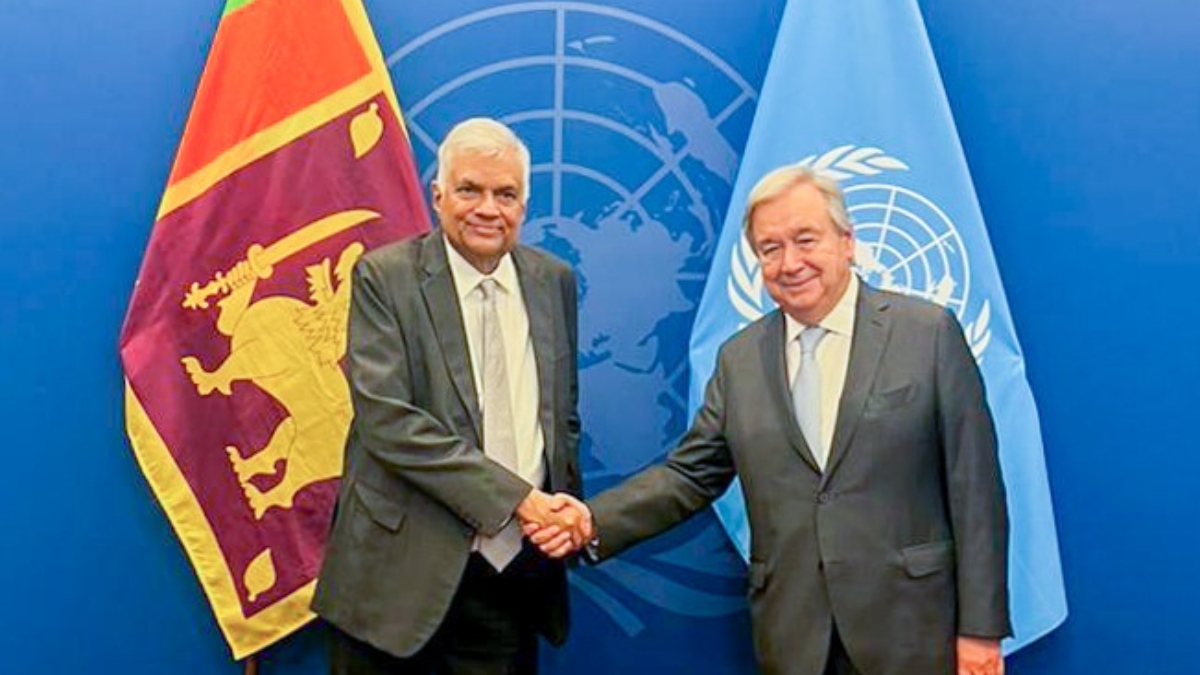 The official meeting between UN Secretary General António Guterres and President Ranil Wickremesinghe has taken place at the UN headquarters in New York.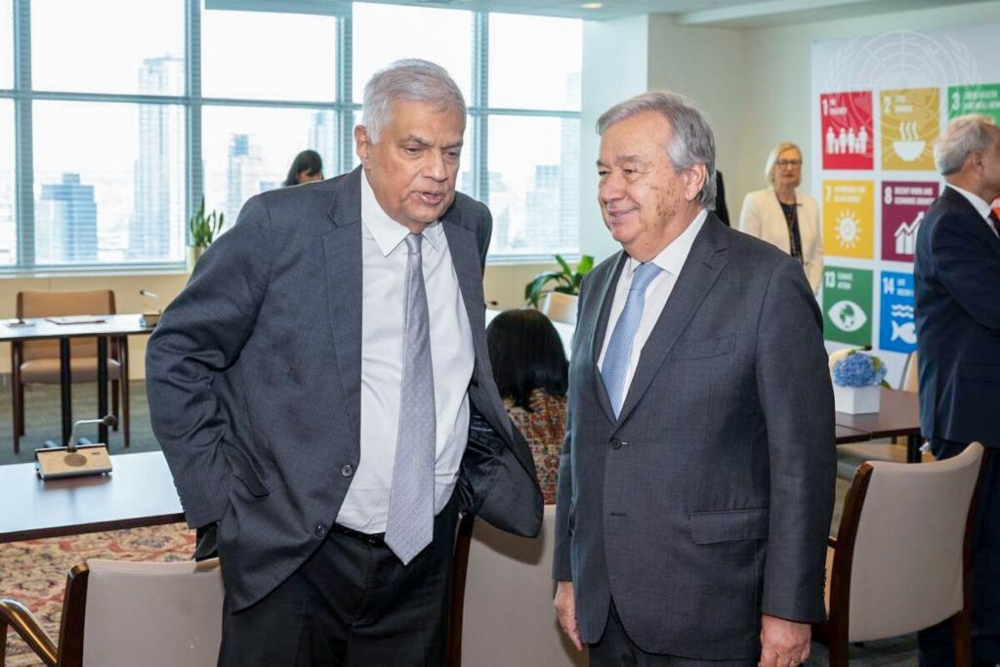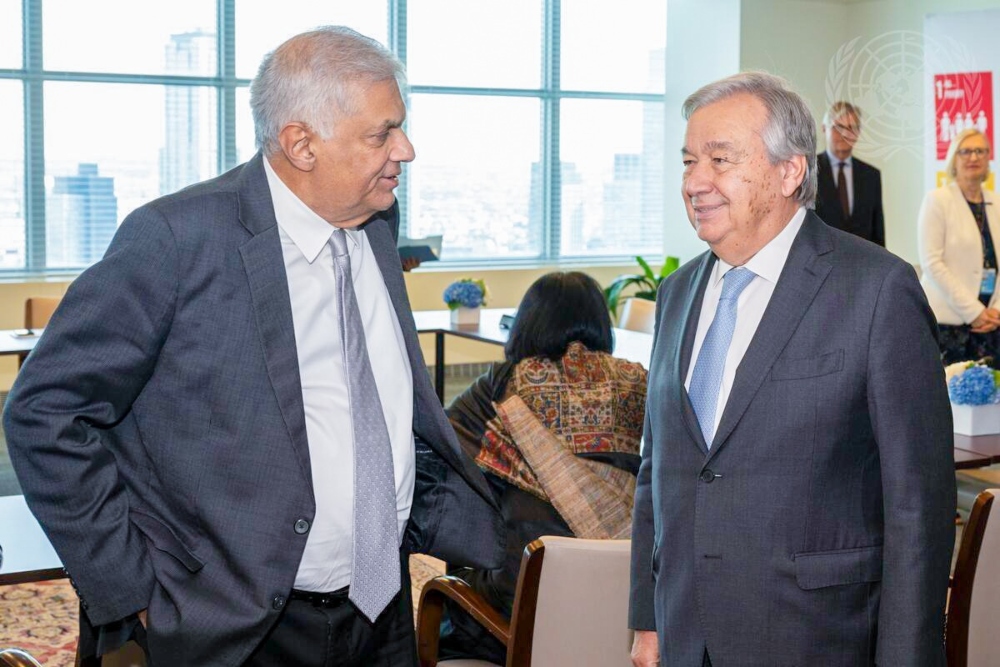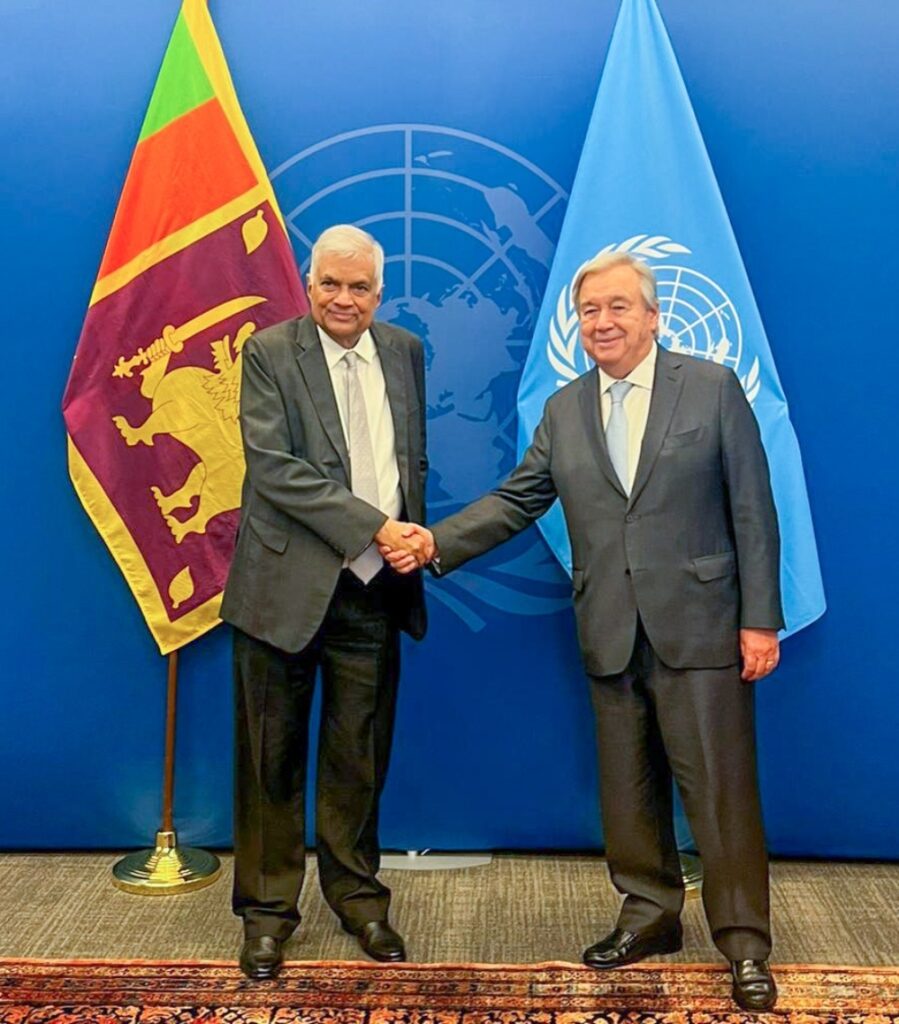 President calls on US President
Meanwhile, US President Joe Biden and President Ranil Wickremesinghe engaged in a cordial meeting on Wednesday (20) in New York.
This high-profile meeting took place amidst a dinner hosted by President Biden, gathering all the Heads of State who had participated in the 78th session of the United Nations General Assembly.
The encounter began with a warm welcome from President Biden, who extended his hospitality to President Wickremesinghe.
The leaders engaged in a cordial and insightful conversation, touching upon various topics of global importance.
Following their discussions, they joined their fellow Heads of State for a group photograph, symbolising the spirit of international cooperation.
President Wickremesinghe, Professor Maithri Wickramasinghe and Mr. and Mrs. Biden posed for a photograph.