Japan extends grant assistance for demining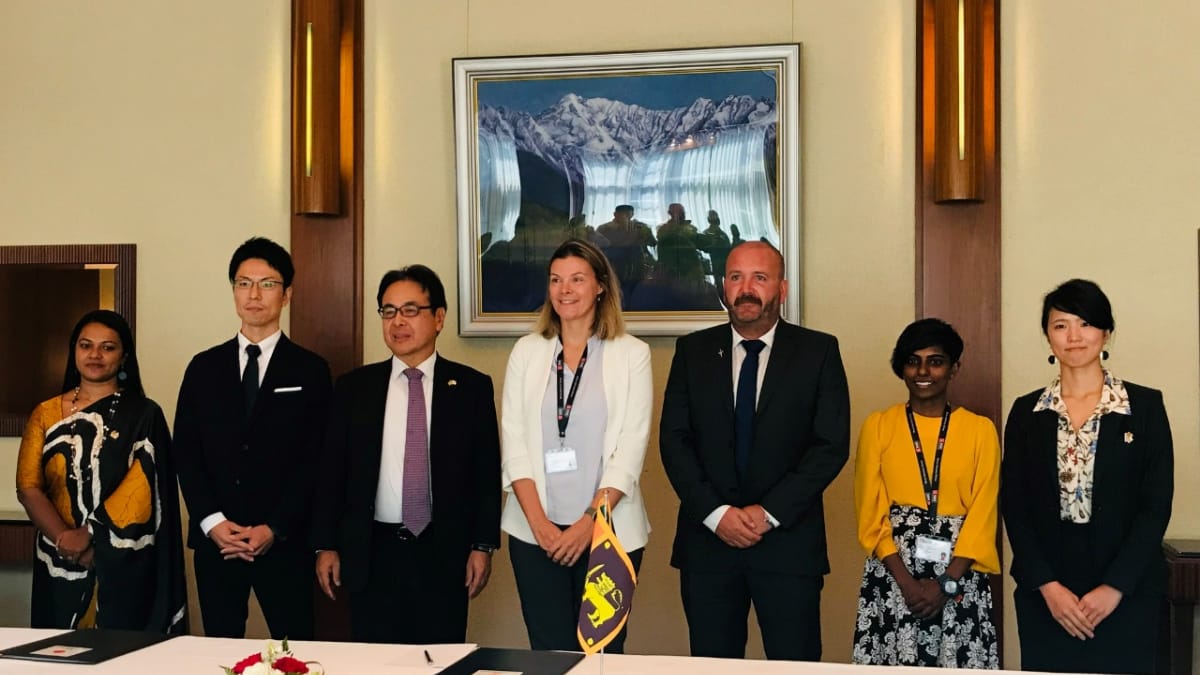 The Government of Japan has provided a total sum of US$ 648,148 (approx. Rs. 232 million) to the Mines Advisory Group (MAG) for humanitarian demining activities in the North and East Sri Lanka.
The grant contract was signed on the 30th of November 2022 between His Excellency Mr. MIZUKOSHI Hideaki, Ambassador of Japan, and Ms. Cristy McLennan, Country Director of MAG.
Through Japanese assistance, this is the 14th demining project implemented by MAG. The previous 13 projects have released over 2,965,949 square metres of land and removed more than 15,831 landmines and other explosive ordnance. This new project is expected to clear an additional 259,464 square metres of land in Mannar, Mullaitivu, Vavuniya and Trincomalee Districts, making mine contaminated areas safe lands for internally displaced people and directly or indirectly enhancing the livelihoods of 7,424 people.
This year, MAG marked its 20th anniversary of launching the demining activities in Sri Lanka. Since the beginning of Sri Lanka Mine Action programme in 2002, Japan has been a major donor in the area of mine clearance. More than US$ 43.3 million in assistance was rendered towards this cause through its Grant Assistance for Grassroots Human Security Project (GGP). Japan is committed to continue to support this programme for achieving a 'Mine Free Sri Lanka'
Commenting on the provision of this grant, Ms. Cristy McLennan stated;
"MAG is honored to accept this grant from the Government of Japan, an esteemed donor for Humanitarian Mine Action projects both within Sri Lanka and around the world. In the last eight years alone, the partnership between MAG Sri Lanka and the Government of Japan has enabled the removal and destruction of nearly 16,000 landmines. It has helped many people resettle and rebuild their lives and livelihoods in Mannar, Mullaitivu, Trincomalee and Vavuniya districts through its clearance operations. The funding from the People of Japan will not only contribute to saving lives but also building safer futures for the mine-affected and poorest communities in the country. With this continued Japanese support, MAG is looking forward to continuing clearance activities towards the final stage of landmine release in the country in support of the Government of Sri Lanka's commitment to being mine free."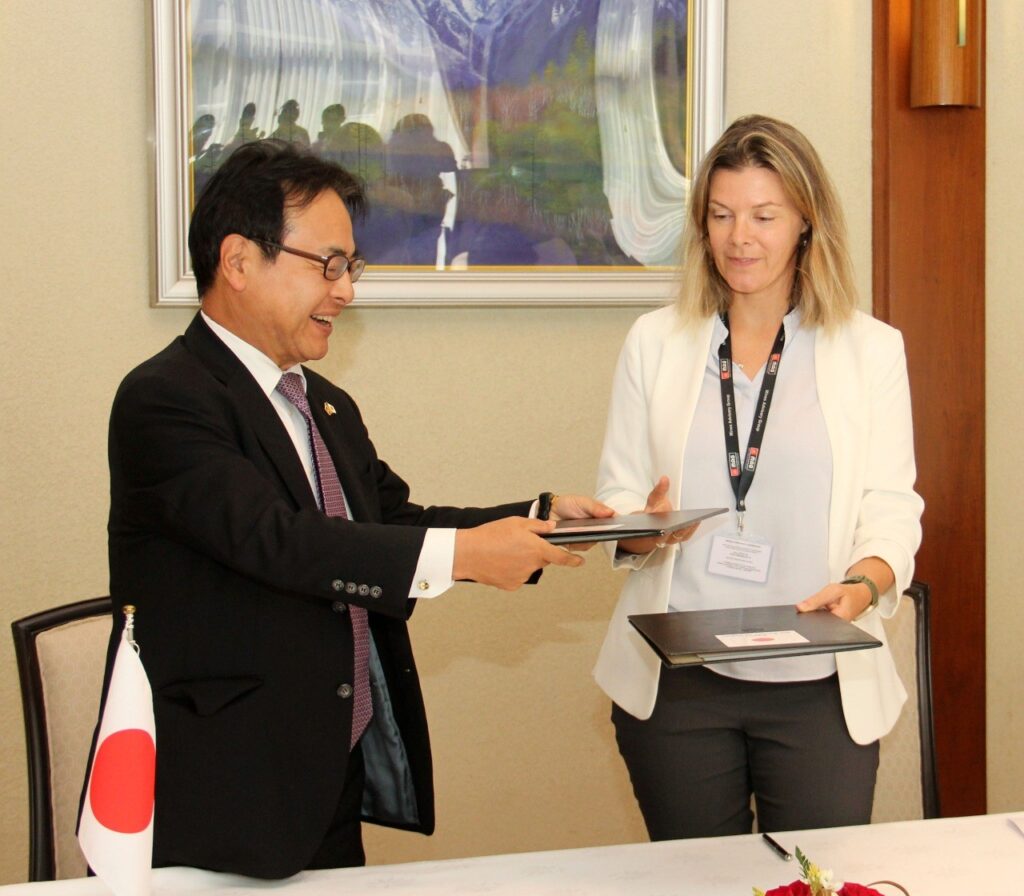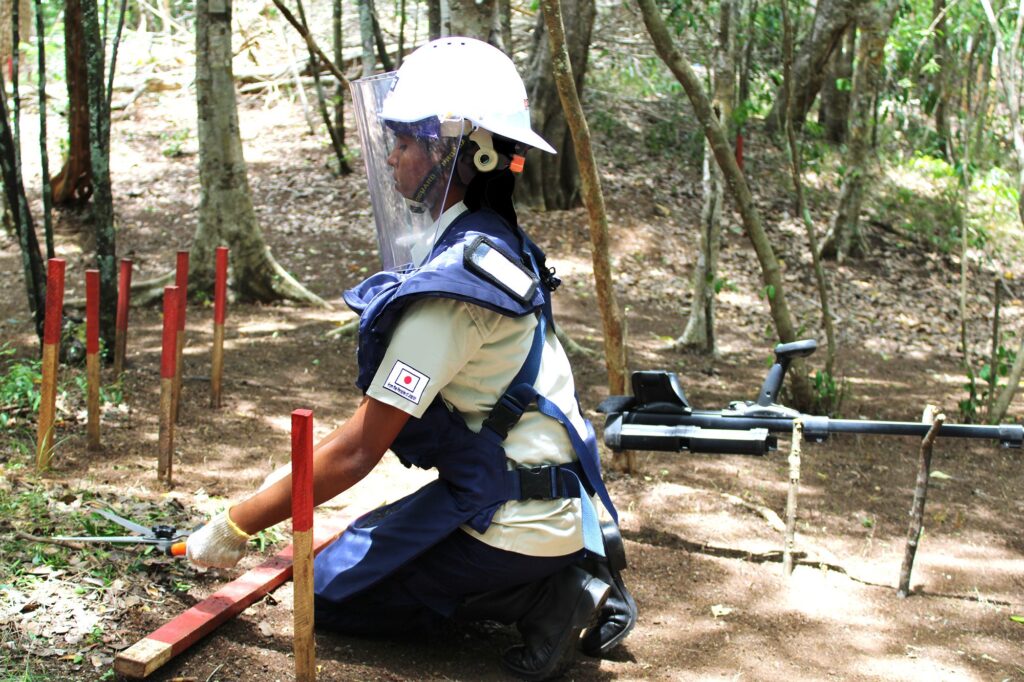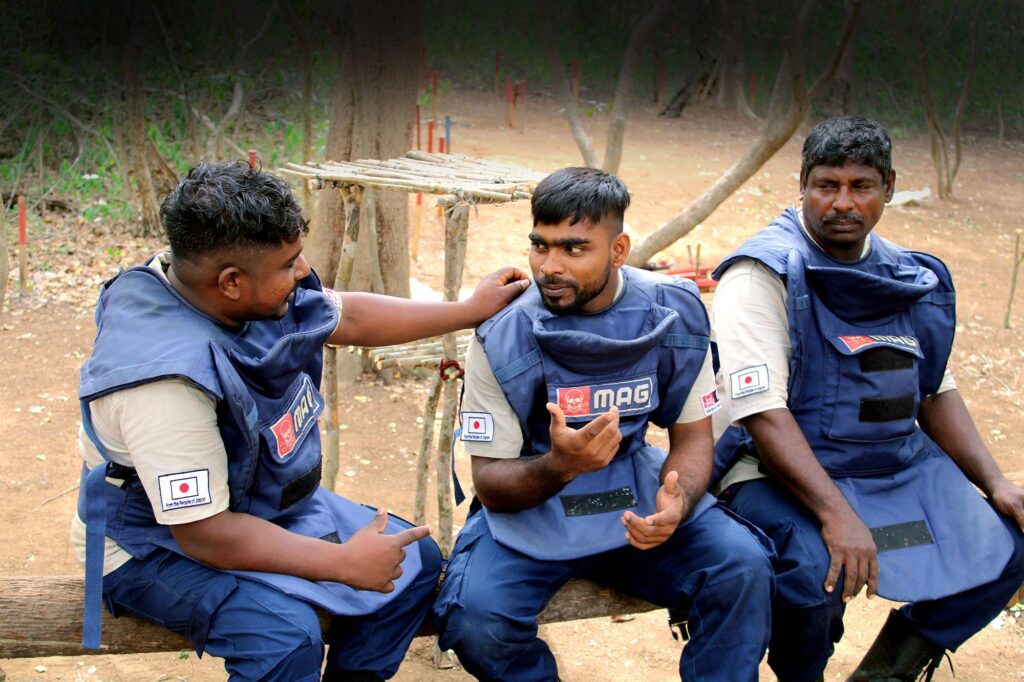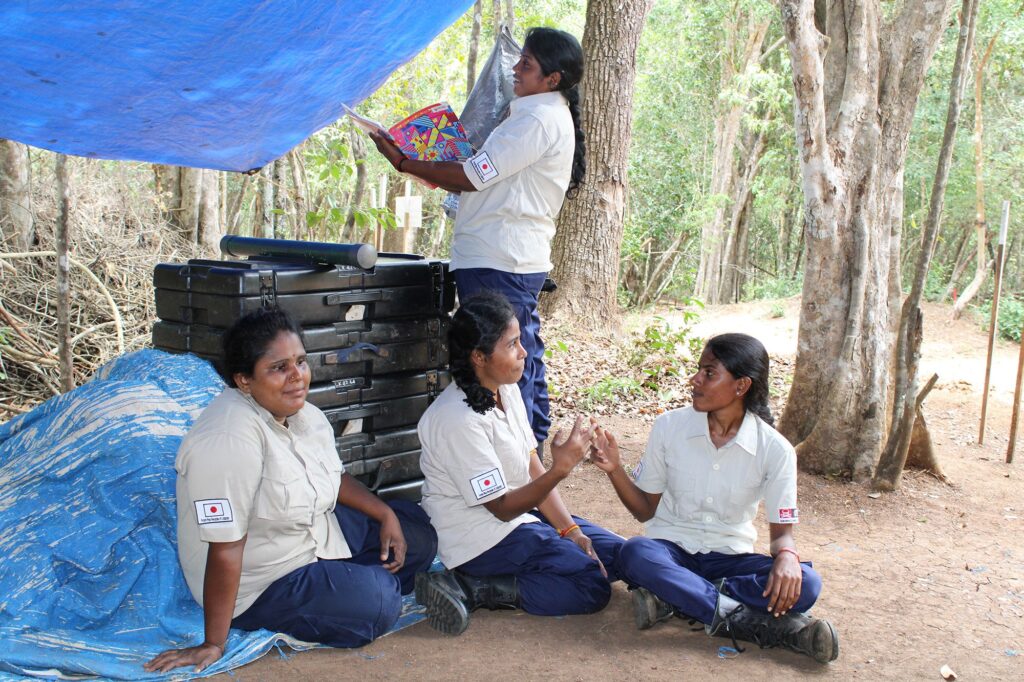 SL records highest export revenue last year
The highest export revenue in Sri Lankan history, which was USD 13.1 billion, was recorded last year, Plantation Industries and Industries Minister Ramesh Pathirana said.
He said this when the Advisory Committee of the Ministry convened in Parliament recently.
The minister said that 22 car and three-wheeler assembling plants are currently operative in the country and through the restriction of imports, a great progress can be seen in the industries.
Many issues related to gems and jewellery, clay, cashews, cane and bamboo industries were brought to the attention of the committee by the MPs and the minister has given instructions to the officials including the ministry secretary to take immediate action in this regard.
The minister further said that industrial development will be carried out in 20 identified areas.
Family of pickpockets arrested!
A man who got into buses with wife and three children and then stole mobile phones and wallets of passengers was arrested along with 5,200 milligrams of heroin, the Piliyandala Police said.
During the interrogation of the suspect, police found nearly 20 stolen mobile phones worth over Rs.1 million.
Piliyandala Crimes OIC IP Dinesh Hettiarachchi, who has been paying attention to several complaints received from youths and school children regarding the loss of mobile phones in buses, has arrested the suspect in Miriswatta based on CCTV footage.
A police officer said that the wife and three children were with the suspect at the time of his arrest, and the three children had started crying requesting not to take their father away.
The 33-year-old suspect, a resident of Pothupitiya in Wadduwa, failed to give a valid reason as to why he was in Piliyandala with his wife and children.
Investigations revealed that the mobile phones of school children and women in buses were stolen meticulously by the suspect along Route No. 138 Homagama-Pettah and Route No. 296 Piliyandala-Maharagama.
Police said that they were able to find the stolen mobile phones which had been sold at a very low price in Badowita, Mt.Lavinia and Pettah.
The suspect will be produced in the Kesbewa Magistrate's Court.
'Murawatte Kabaraya' hospitalized!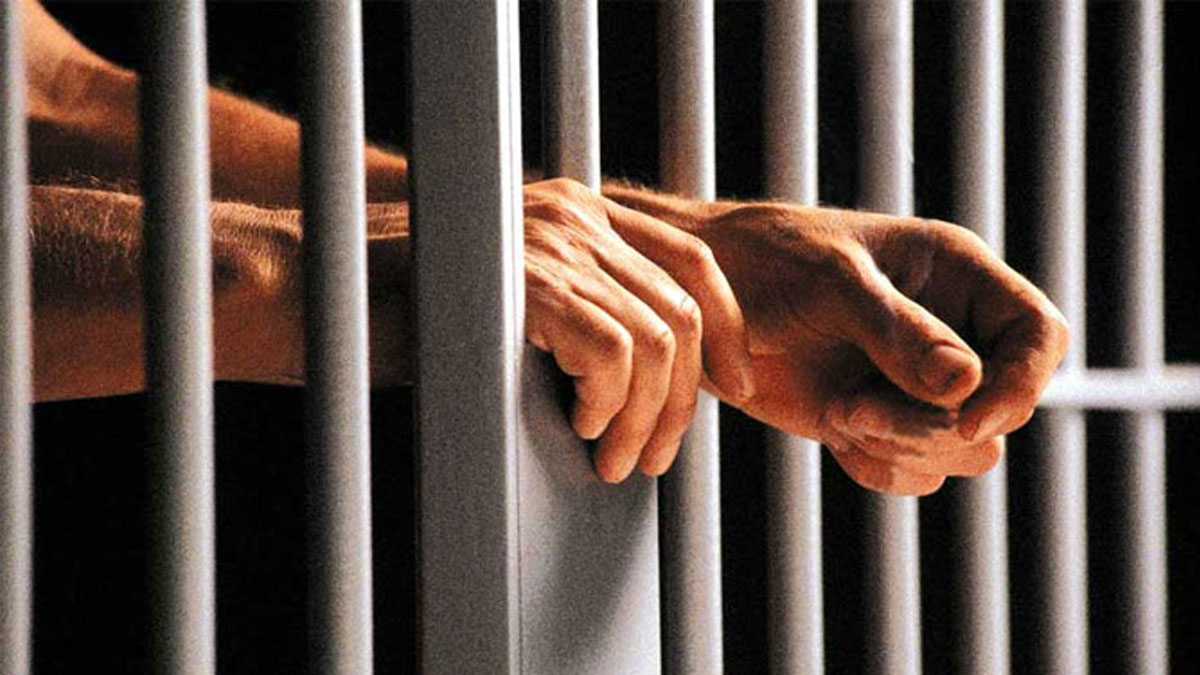 A suspect, who was recaptured after escaping from the custody of the Kalutara Prison officers, was hospitalized due to injuries sustained after he banged his head against the iron door of the police cell, Panadura North Police said.
The suspect was identified as 32-year-old 'Murawatte Kabaraya', a resident of Koralawella, Moratuwa.
Police sources said that the suspect was arrested yesterday (07) by a group of officers of the crimes division.
He was admitted to the Panadura Base Hospital in a 'Suwa Seriya' ambulance.