President to fight with Pakistani smugglers to bring 'Harak Kata' to SL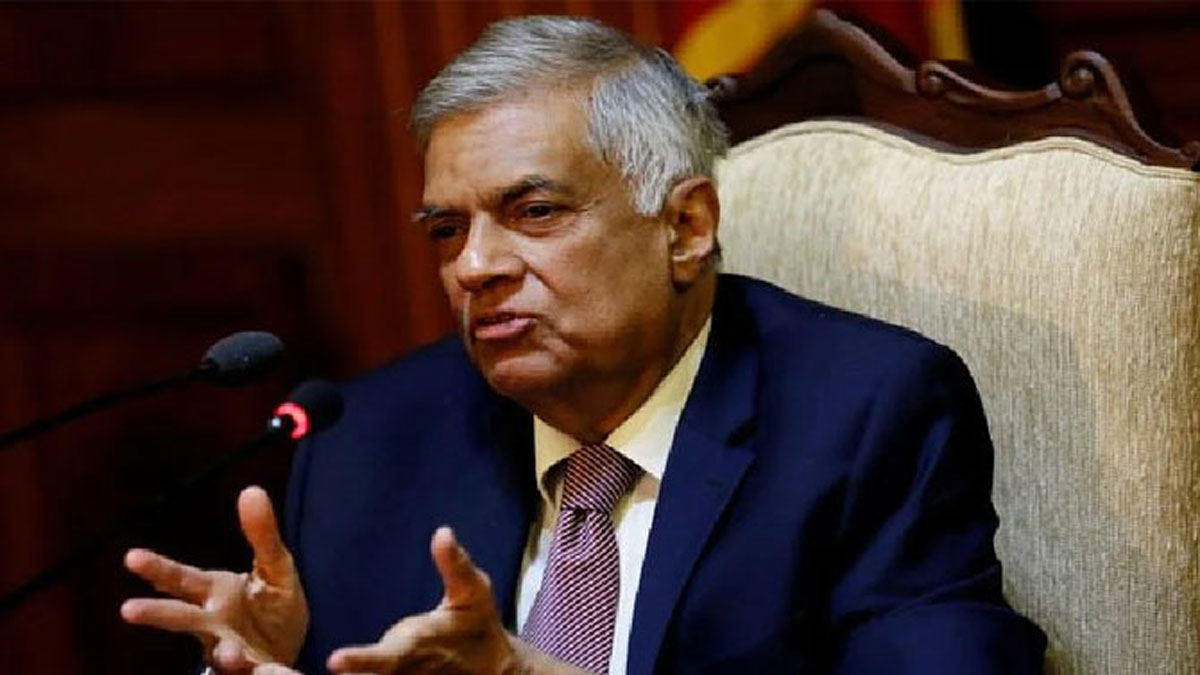 The government has decided to get the Interpol assistance to bring drug traffickers Nandun Chinthaka alias 'Harak Kata' and Salindu Malshitha Gunarathne alias 'Kudu Salindu' from Madagascar to Sri Lanka.
The decision was taken after the country's authorities were officially informed of the arrest of the suspects.
President Ranil Wickremesinghe has instructed the security chiefs at the National Security Council meeting held yesterday (07) to immediately bring this group of suspects from Madagascar to Sri Lanka and keep them under detention orders for further investigation.
Meanwhile, it has been revealed that Pakistani drug traffickers had already launched an operation to rescue 'Harak Kata' and others by paying money to the Madagascar security forces.
The 'Aruna' newspaper said according to unofficial sources, USD 3 million have been sent from Dubai to Madagascar for this purpose.
A lawyer has also been sent from France to rescue Harak Kata and others.
The newspaper reported that the suspects were arrested according to the information provided by the Interpol branch of the Criminal Investigation Department (CID) to the International Police Headquarters.
Accordingly, a special discussion was held yesterday (7) regarding the attempts to bring the group to Sri Lanka by sending a special CID team to Madagascar.
It has been decided to send a team including an Assistant Superintendent of Police as well as the Police Special Task Force to Madagascar.
Many Asian countries have also informed the interpol and the Government of Madagascar at diplomatic level about the relations maintained by the culprits involved in this regional drug network with the involvement of extremist groups of Iran and Pakistan.
Accordingly, it has been decided to hand over these suspects to Sri Lanka.
Current investigations have revealed that Harak Kata and others had come to Madagascar with the intention of fleeing to Malaysia and then to Europe or another country.
The Ministry of Public Security had held several rounds of negotiations to get back the drug traffickers and gangsters hiding in Dubai, UAE to Sri Lanka utilizing diplomatic relations.
Meanwhile, the security forces have received information that drug smugglers in Dubai are planning to escape to other countries.
Harak Kata had arrived in Madagascar as a business tycoon in a private jet.
He was arrested in the United Arab Emirates on August 19 last year when he was trying to travel abroad with a passport prepared under the name of Roshan Isanka.
Among the people who went to Madagascar with Harak Kata is an Ethiopian woman named Amaitu Mohammed Noor, who has appeared as Harak Kata's wife.
It has been revealed that Harak Kata has a one year and nine month old child named Herath Dissanayakege Marcel Etesh.
The arrested group includes an Indian named Rajesh Rajaram and a South African named Frakthevis Peters.
Two shooters involved in the incident where shots were fired at an ambulance driver near Panadura Hospital are also among the arrested suspects and one of them has been identified as Sarath Kumara.
Visiting Indian delegation holds talks with Power minister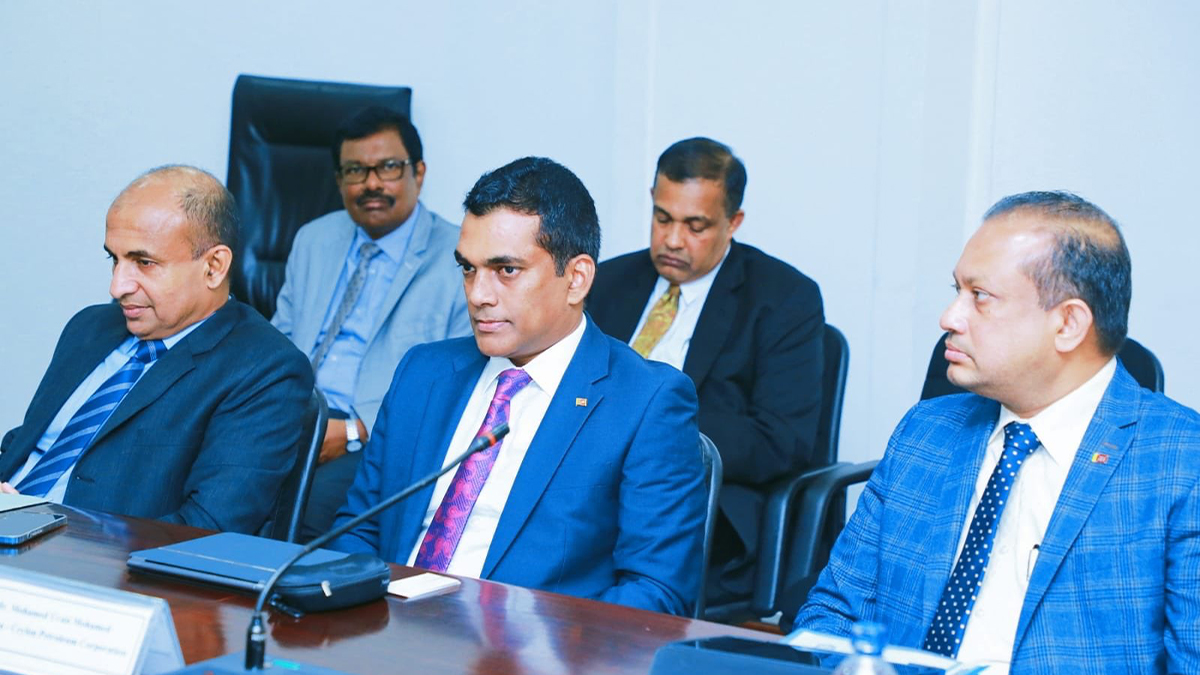 A discussion had been on Energy sector cooperation & Investments today (24) with the visiting delegation from India led by Secretary of India's Ministry of Petroleum and Natural Gas – Mr. Pankaj Jain, at the Ministry of Power and Energy in Colombo.
Taking to Twitter, Sri Lankan minister of Power and Energy said that several topics such as the development of Trincomalee as an energy hub, oil & gas exploration, renewable energy, LNG infrastructure development & supply and solar cooking burners were discussed.
The Indian delegation included the Officer on Special Duty, Ministry of Petroleum & Natural Gas – Ms. Esha Srivastav, IOC Chairman – Mr. S. M. Vaidya, Chairperson of Engineers India Limited – Ms. Vartika Shukla, MD of Petronet LNG Limited – Mr. A.K. Singh, MD of the ONGC Videsh Limited – Mr. Rajarshi Gupta, Director Hindustan Petroleum Corporation Limited – Mr. Amit Garg.
They were accompanied by the High Commissioner of India to Sri Lanka – Mr. Gopal Baglay, the Deputy High Commissioner – Mr. Vinod. K. Jacob as well as officials of the Indian High Commision.
Dhananjaya denies claims on refusal to bat at No. 7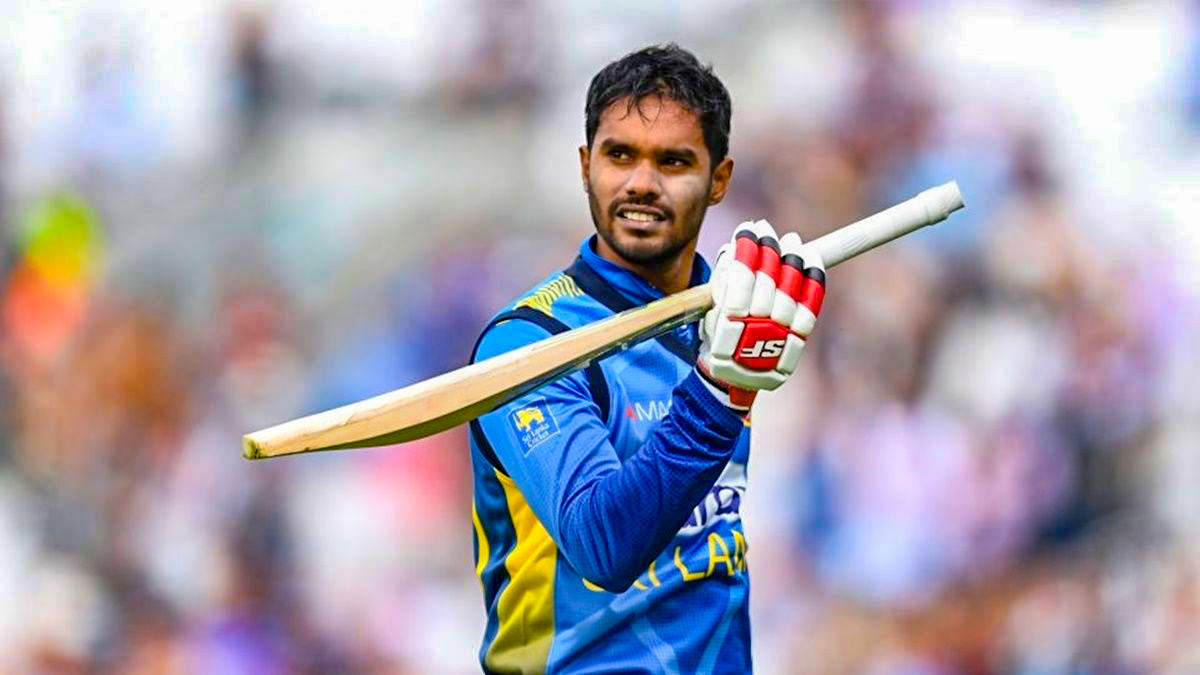 Sri Lankan cricketer Dhananjaya de Silva has refuted claims that he refused to bat at No. 07 position in tomorrow's ODI match against New Zealand.
Tweeting, he said: "The story circulating in social media saying that I have refused to bat at No. 07 during tomorrow's game is false, and I wish to state that I am a player who always stands with the team".
Ensure safety of Saliya Peiris – BASL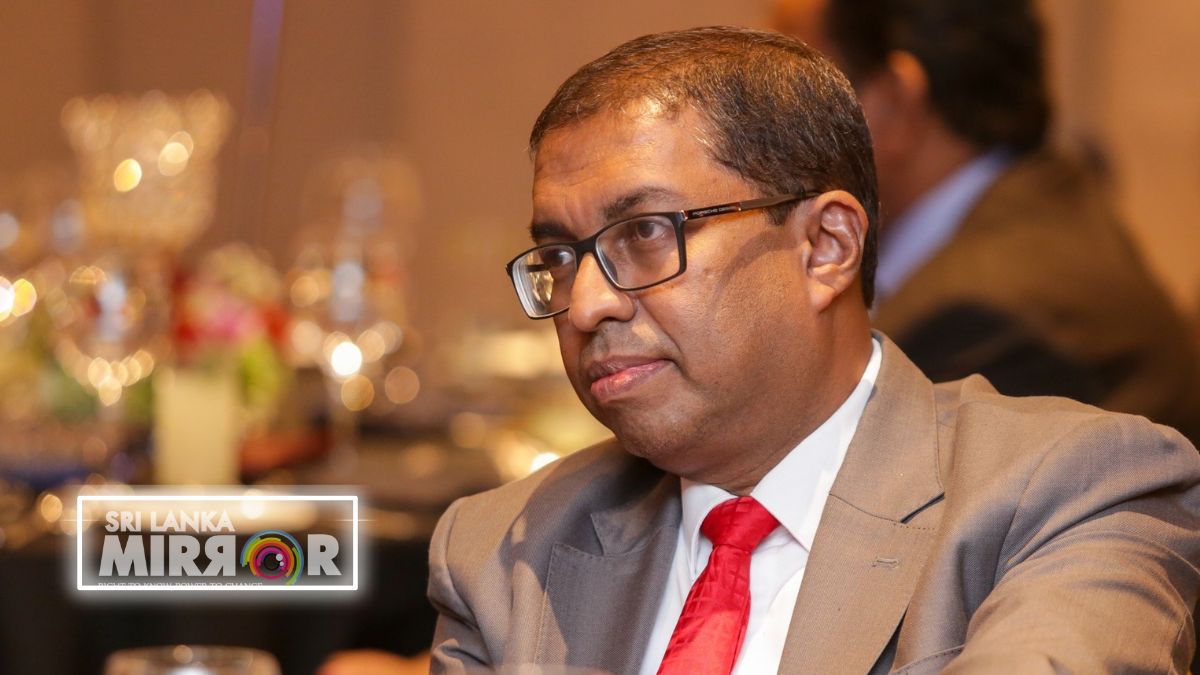 In a letter to the Inspector General of Police, the Bar Association of Sri Lanka (BASL) has requested the police take necessary action to ensure the safety of the BASL President – Saliya Pieris.
The letter to the IGP relates to the protest that took place opposite the chamber of Saliya Pieris PC.
view the said protest seriously hinders his right to represent a client, a professional right which has been safeguarded by law," the BASL said.
"Therefore, we strongly demand that you take action to ensure that Mr. Peiris's professional duties as an Attorney-at-law, are not hindered and to ensure his safety," the BASL added.