SL President addresses CIIE 2022 which kicks off in Shanghai! (Video)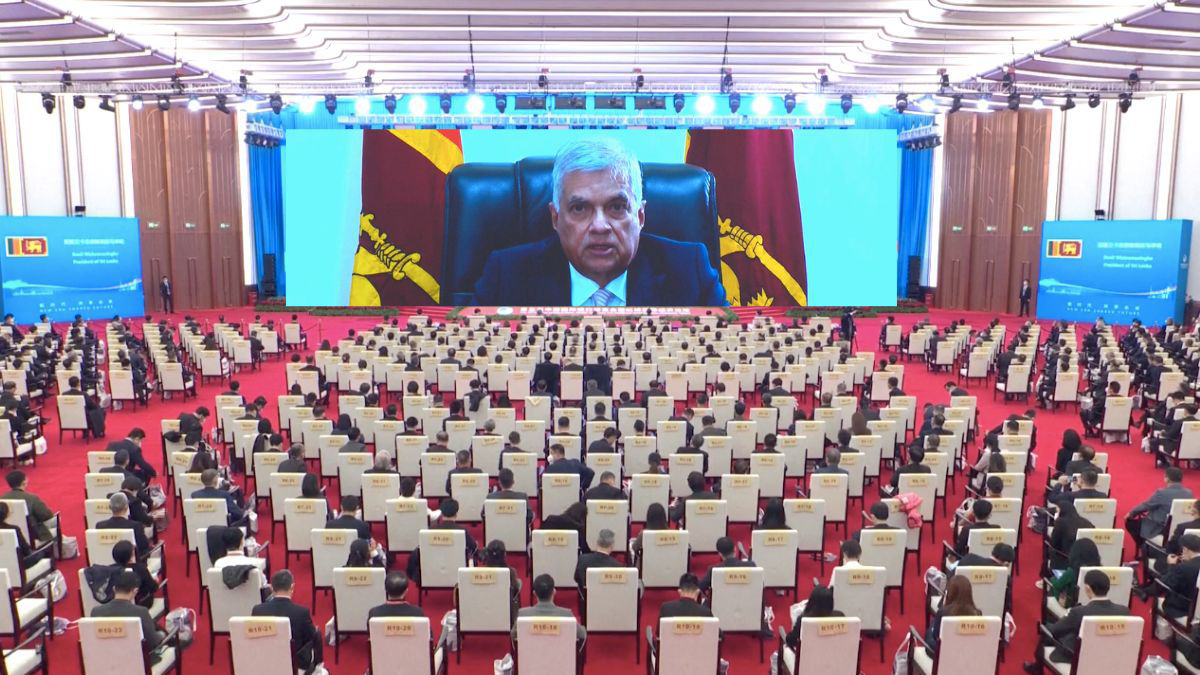 The fifth China International Import Expo (CIIE) is all set to be held in Shanghai from tomorrow (05) to next Thursday (10).
The aim is to help boost China's high-quality economic development, widen opening-up, and achieve win-win results for both importers and exporters.
The event officially kicked off after a special keynote address made by Chinese President Xi Jinping this afternoon (04), a tradition that has been in place since the maiden CIIE In 2018.
Hopeful that negotiations on FTA will be reached soon
The Chinese President's address was followed by video messages from other heads of state and the initial message was by Sri Lankan President – Ranil Wickremesinghe.
Mr. Wickremesinghe said :
This international import theme expo fair is an innovative stage in the developing countries' attempts to enter the Chinese market. The CIIE has allowed many countries and businesses to enjoy the benefit of the growing consumption appetite of the Chinese people. Sri Lanka has been participating in the CIIE since its inception. Our businesses have benefited greatly through this participation.
We have been provided the opportunity for our industry to establish a foothold in the Chinese market. Modern relations between Sri Lanka and China began with the rapper rice pack. This is for the Munich agreement at the time. This year marks the 70th anniversary of the package. The bilateral relationship between our two nations has since then expanded into numerous areas. Including trade, investment, tourism, education, defense and health. In 2021 the total volume of trade between our two nations was US dollars 4.3 billion.
China is Sri Lanka's biggest source of imports and there is room to further develop bilateral trade.
We are hopeful that negotiations on the Free Trade Agreement will be reached in the near future.
"China is open for business"
This year's CIIE lays special emphasis on "I" for International. It will be bigger than the previous expos with more industrial sectors represented across companies. And it stresses that "China is open for business."
The exhibition is co-hosted by the Ministry of Commerce of China and the Shanghai Municipal People's Government.
It is organized by China International Import Expo Bureau and Shanghai International Exhibition and National Exhibition and Convention Center (Shanghai) Co., Ltd.
Kelum Shivantha reporting from Shanghai
Youngest student to get university acceptance, felicitated (Pics)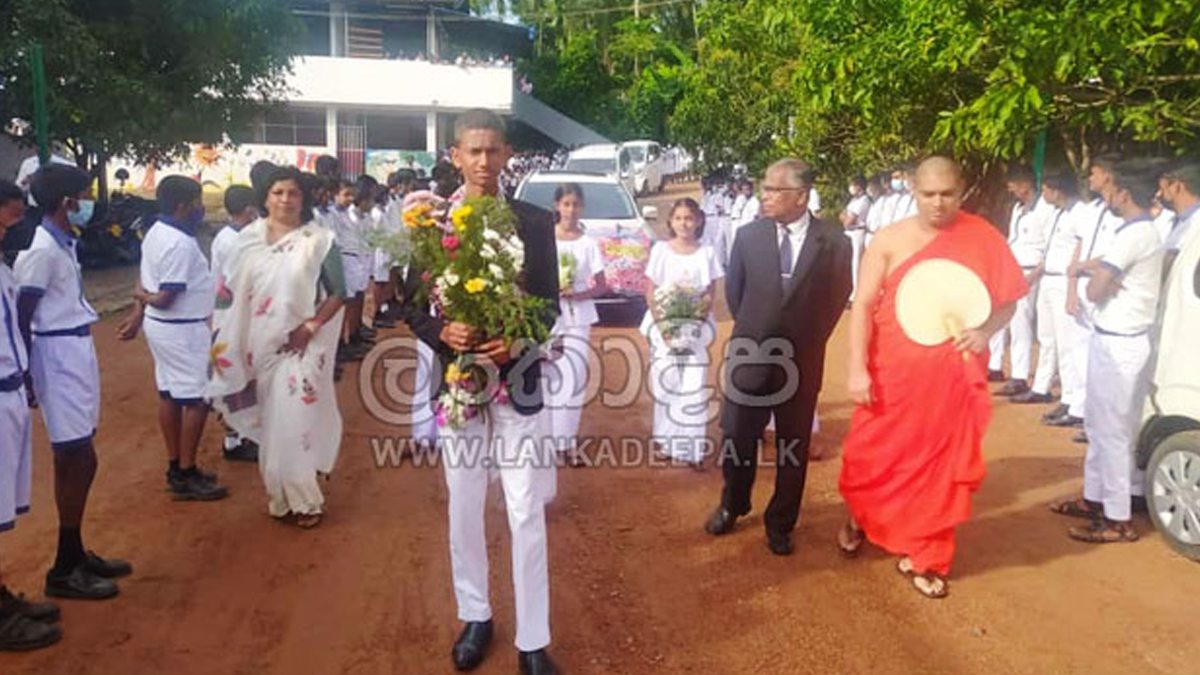 A 14-year old who has been selected for university education, has been felicitated by his school today (05).
Staff of the Nenamal Royal College in Mawaramandiya had organised a special felicitation function and the star student was accompanied to the venue by the school principal Mr. N.G. Ranbanda.
Despite being just 14 years of age, student had passed his GCE O/L exam in 2020 and passed the GCE A/L exam with 3 'B' passes from the Commerce stream.
He has been accepted by the University of Sri Jayawardenapura to join the degree programme on Sports Science and Management.
He is said to be the youngest student selected for a local university.
(Pics : Lankadeepa)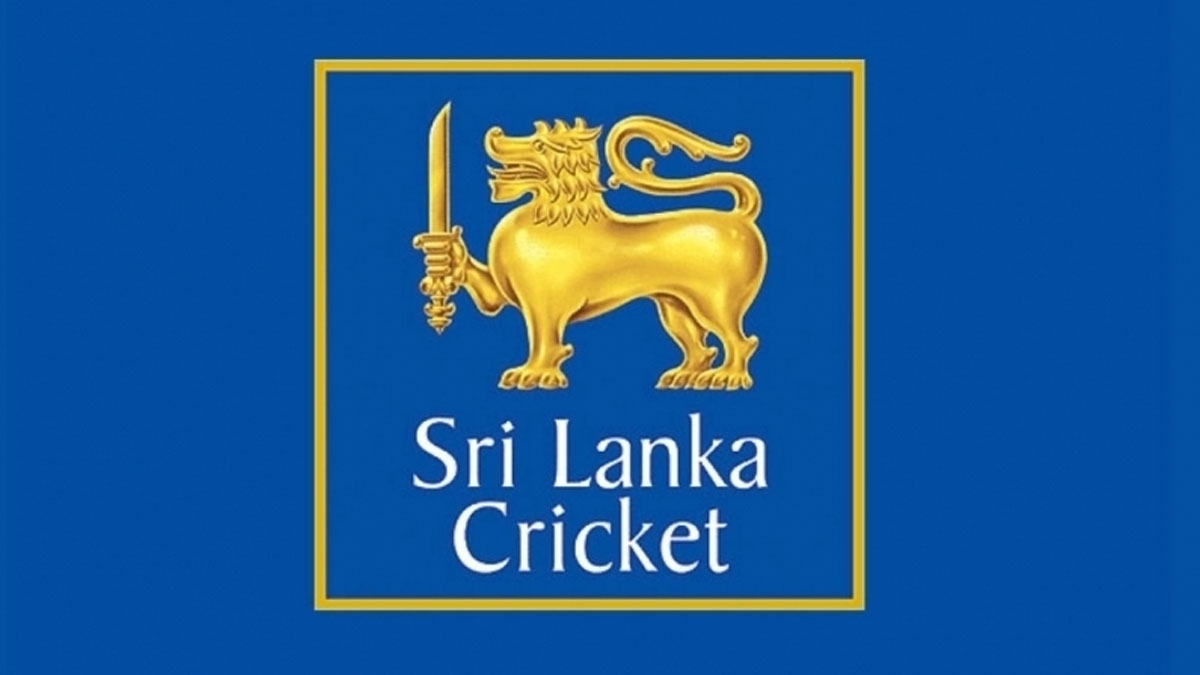 The Minister of Sports through the Attorney General today informed Court of Appeal that an Independent Panel of Governance Experts will be appointed in order to draft a new Constitution for the Sri Lanka Cricket (SLC).
Additional Solicitor General Sumathi Dharmawardena PC with State Counsel Rajika Aluwihare appearing for the Sports Minister made these remarks when the writ petition filed by a group of prominent individuals including former professional cricketer Muttiah Muralitharan was taken up for hearing before Court of Appeal.
ASG Dharmawardena told court that drafting of new constitution will be done with the assistance and expert advice of the Technical Committee of the International Cricket Council.
Dharmawardena said in a letter addressed to the Attorney General on August 30, 2022, the Sports Minister has informed that he would take steps to amend the Sports Law by a panel of experts with due Instructions to submit to him, an appropriate draft, which would cover Cricket as well.
President's Counsel Sanjeeva Jayawardena with Counsel Dr. Milhan Mohomed appearing for the petitioners sought a further date to inform their stance regarding the petition in view of action taken by the respondents. The petition fixed for February 28 in order to evaluate the progress.
The Court was informed that following the discussion had on September 22, 2022 with the Attorney General along with the Minister of Sports and Youth Affairs and the Chairman of the National ports Council, it was decided to take necessary steps to amend the Sports Regulation No. 1 of 2016 to incorporate a new regulation which will make it mandatory for National Sports Associations (NSAs) to amend their respective constitutions to reflect the following matters.
(1). To introduce to criterion to grade clubs, associations and other organizations affiliated to NSAs which has the right to vote.
(2). To introduce to voting structure for the said categorized clubs, associations and other organizations affiliated to NSA.
(3). To have the Director General of Sports grade the clubs, associations and other organization affiliated to NSAs 90 days prior to holding elections to elect office bearers to NSAs.
The petitioners in this petition are; Muttiah Muralitharan, Kushil Gunasekera, Sidath Wettimuny, Michael Tissera, Justice (Retd) Saleem Marsoof PC, Dinal Phillips PC, Rienzie Wijetilleke, Thilan Wijesinghe, Vijaya Malalasekera, Ana Punchihewa, Somasundaram Skandakumar and Dr. Palitha Kohona.
The petitioners said they are expecting to form an independent committee of governance experts to draft a brand new Constitution for SLC with input from the International Cricket Council (ICC). We also wish to have this new Constitution passed as an Act of Parliament to avoid any dilution or compromises at the hands of vested interests, the petitioners said.
(dailymirror.lk)
(Except for the headline, this story, originally published by dailymirror.lk has not been edited by SLM staff)
Palaly airport to recommence services from Dec. 12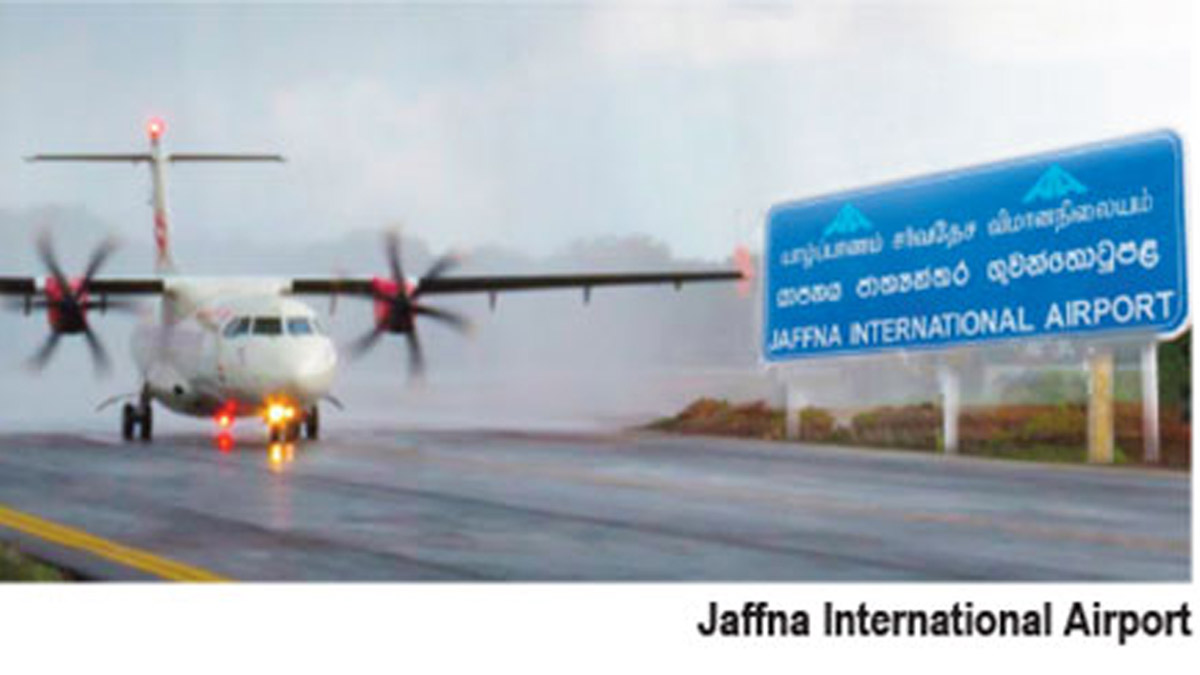 The Palaly International Airport is to recommence services from Dec. 12, State Minister of Ports and Aviation, Premalal Jayasekara says.
The airport suspended services due to the Covid-19 pandemic, and maiden flight since the reopening is to be a flight from India.
MP Jayasekara said this during the committee stage debate of the Budget 2023 in the parliament today (Dec. 05).