International Day of Yoga marked at Independence Square (Pics)
In the morning of 17 June 2023, High Commission of India and Swami Vivekananda Cultural Centre (SVCC), the cultural arm of the High Commission, in collaboration with various yoga institutes organised a yoga event at the iconic Independence Square in Colombo to mark the 9th International Day of Yoga (IDY).
The event saw participation of nearly a thousand people including the special invitees: Minister of Education – Dr. Susil Premajayantha, Minister of Transport & Highways and Mass Media – Dr. Bandula Gunawardena, Minister of Foreign Affairs – Ali Sabry, State Minister of Indigenous Medicine – Sisira Jayakody, State Minister of Education – A. Aravindh Kumar, State Minister of Higher Education – Dr. Suren Raghavan, High Commissioner of India – Mr. Gopal Baglay, officials and staff of the High Commission, students, police personnel, members of the Indian community and yoga enthusiasts in Sri Lanka also participated. The event was organised in partnership with Ministry of Health of Sri Lanka with hundreds of traditional medicine doctors and practitioners joining the programme.
The event at Independence Square commenced with prayers by the Chief Priest of the Parama Dhamma Chethiya Pirivena in Ratmalana, Most Venerable Dr. Maitipe Wimalasera Thero, invoking the blessings of the Buddha for humanity's overall wellbeing. The highlight of the programme was a 20-minutes long Yoga and Meditation Session for the participants conducted by experts from 25 eminent Yoga institutes of Sri Lanka, such as Astanka Yoga Mandir, Ashtanga Yoga Lanka, Aum Kriya Babaji Yoga Aranyam, Brahma Kumari Raja Yoga Centre, Hatha Yoga Centre, Institute of Human Excellence, Rhythmic Yoga Academy, The Art of Living, Yoga for Divine Life, Rama Krishna Mission, Sethsada Yoga Nikethanaya, University of Colombo, University of Kelaniya, University of Sri Jayewardenepura and SVCC. This was followed by an Advanced Yoga Performance by a group of children from Mayurapathy Sri Bhadrakali Temple.
In the run-up to International Day of Yoga 2023, SVCC in collaboration with government institutions, yoga organisations and local partners, organised over 90 Yoga events, workshops, lectures and demonstrations for different age-groups and professions across the island. These events are an effort towards reinforcing the significance of the shared heritage of Yoga for holistic wellbeing among the people of Sri Lanka
IDY 2023 celebrations at Independence Square in Colombo formed a part of the special feature of IDY 2023 that brings together countries from 'Arctic to Antarctic', connecting them through the practice of yoga. High Commission of India will also organise another yoga event at the Port of Colombo on 21 June 2023, thereby joining the 'Global Ocean Ring' as a unique initiative marking IDY 2023. This year's IDY celebrations resonate with the theme of India's ongoing Presidency of the G20, Vasudhaiva Kutumbakam or 'One Earth, One Family, One Future'.
China donates school equipment & uniforms to 12,000 schoolchildren (Pics)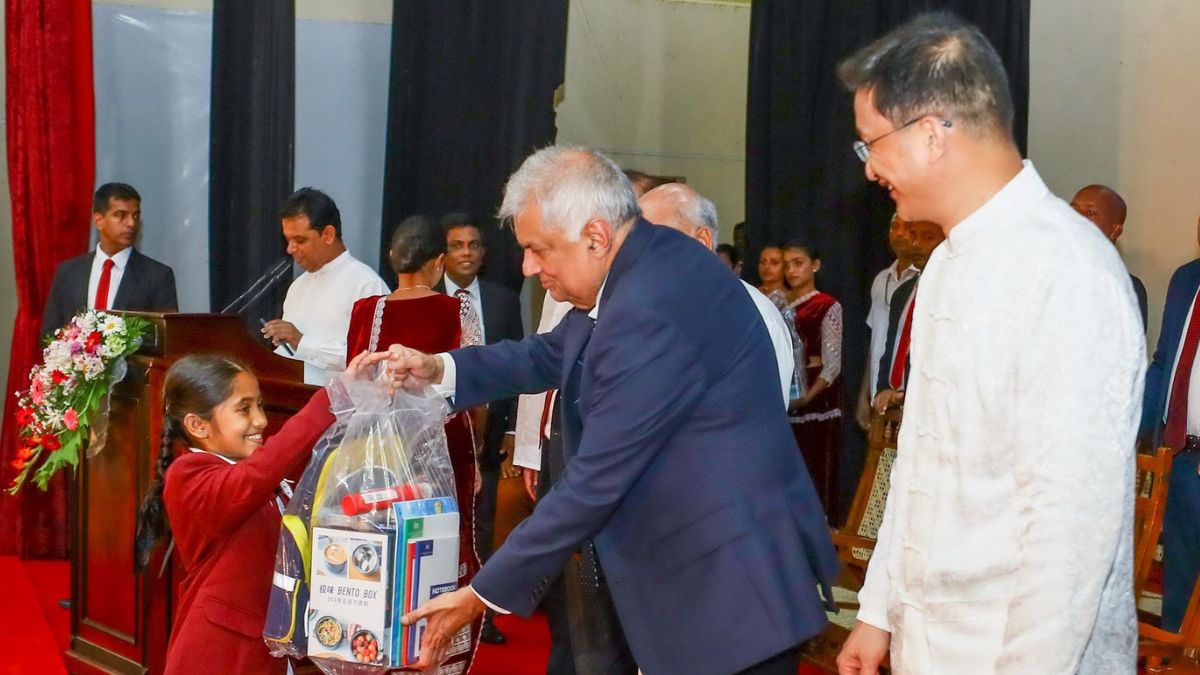 A donation of 12,000 school bags full of stationery and other study/daily items as well as 43,000 meters of school uniform fabric was gifted by the Ministry of Foreign Affairs of China to local needy students.
President Ranil Wickremesinghe, PM Dinesh Gunawardena and Chinese ambassador – Mr. Qi Zhenhong attended a distribution ceremony this morning at the Hanwella Rajasinghe Central College, to hand over the donation.
Museum on history of Seethawaka
Addressing the event, President Wickremesinghe revealed that he has instructed the Department of Archaeology to explore the archaeological treasures of Seethawaka Kingdom. This effort aims to shed light on the historical significance of the region and pave the way for the construction of a museum dedicated to Seethawaka's history.
The President had also expressed his dissatisfaction with the current education system and his determination to transform Sri Lanka into a vocational training centre while providing children with an education system that empowers them for the future.
Education, a vital investment
Meanwhile Prime Minister Dinesh Gunawardena underscored the significance of education as a vital investment in the country's future. He emphasized the government's unwavering commitment to the educational sector and acknowledged the importance of providing essential school equipment, generously provided by the Chinese government, to students.
The Prime Minister also paid tribute to the historical role of Rajasingha Central College Hanwella as the first Central College in the Kelani Valley, which has educated numerous students who have gone on to contribute significantly to the nation's development. He emphasized the collective efforts of various governments that have made substantial contributions to the growth and advancement of Rajasingha Central College, Hanwella.
Chinese support to eradicate "poverty trap" & "trap of non-development"
Speaking at the event, the Chinese ambassador in Colombo – Mr. Qi Zhenhong said that China will firmly support "Sri Lanka in its efforts to achieve sustainable development, get rid of the "poverty trap" and "trap of non-development" and safeguard its independence, sovereignty, territorial integrity and national dignity."
"At the present, our Sri Lankan brothers and sisters are faced with temporary difficulties of development. We firmly believe that under the strong leadership of President Ranil Wickremesinghe and Prime Minister Dinesh Gunawardena, the heroic people of Sri Lanka will surely overcome these difficulties and open up an even brighter future," the ambassador added.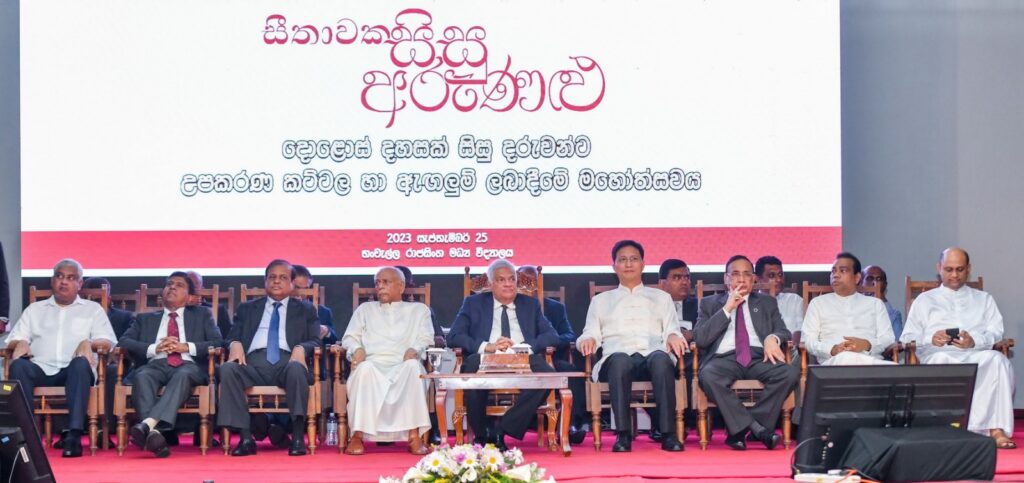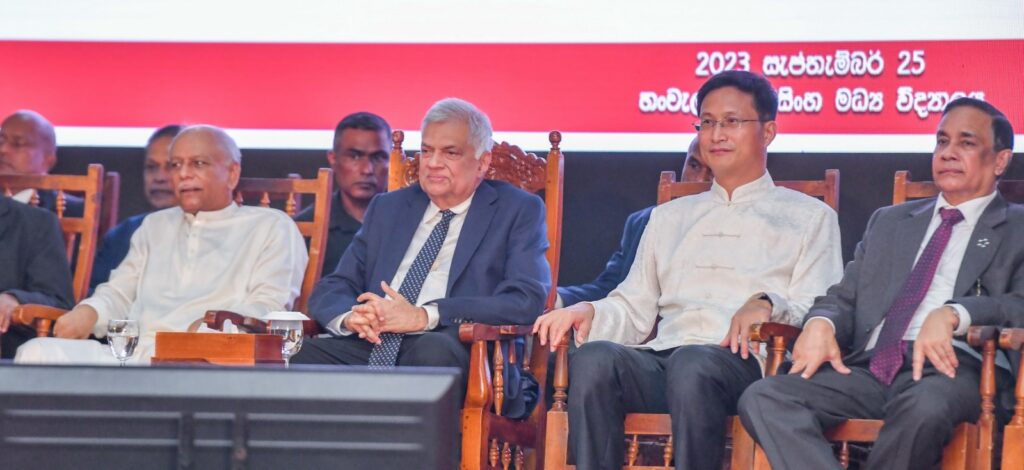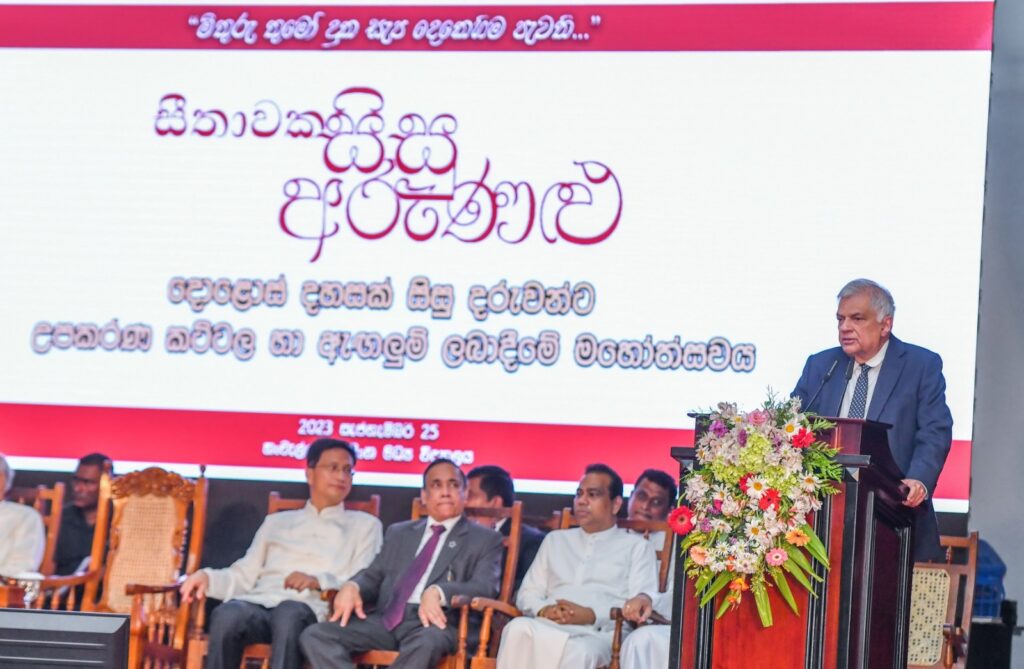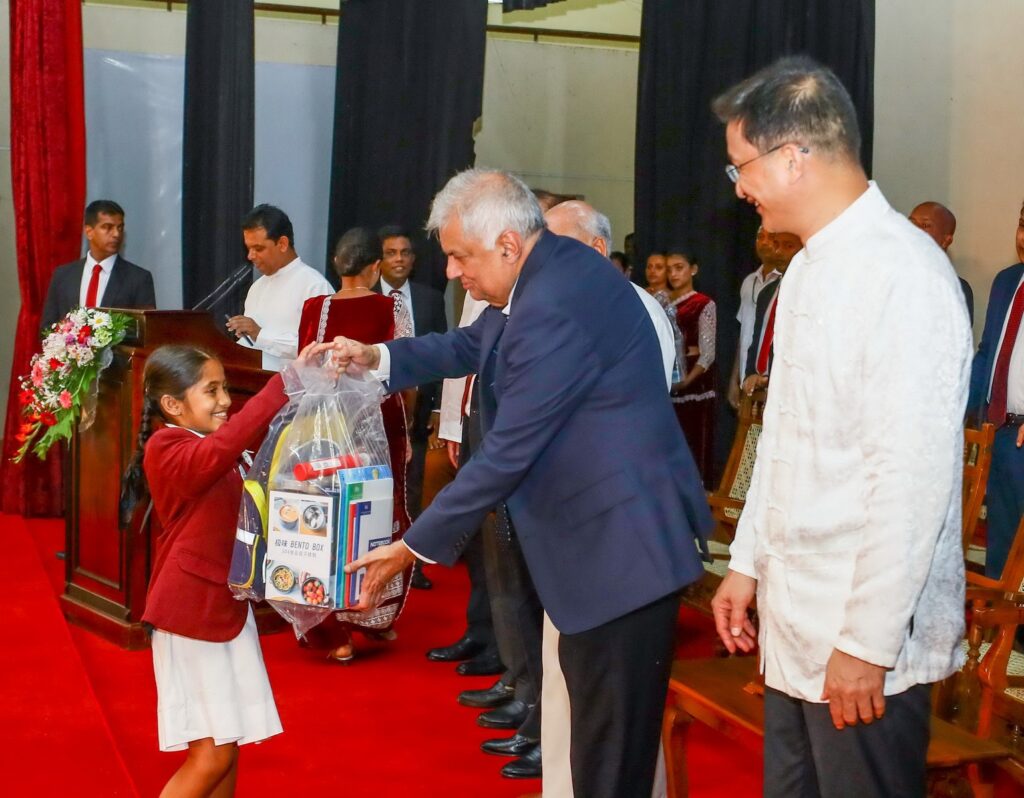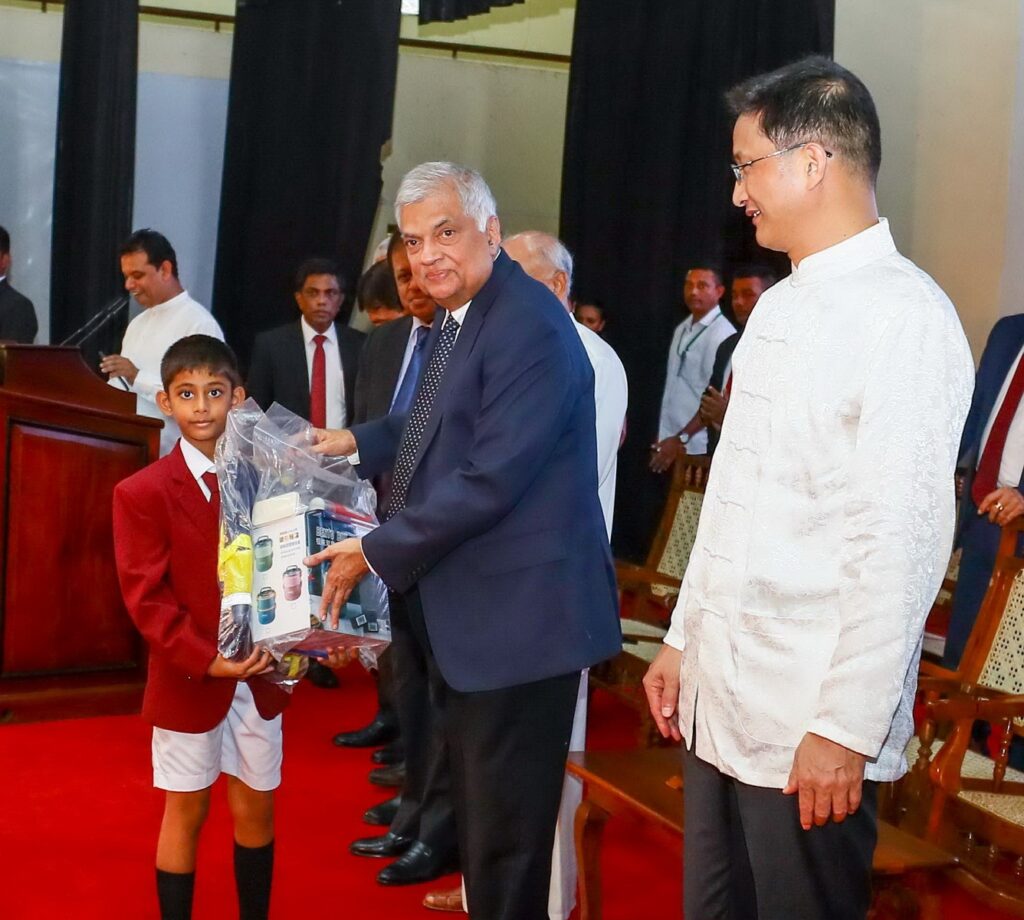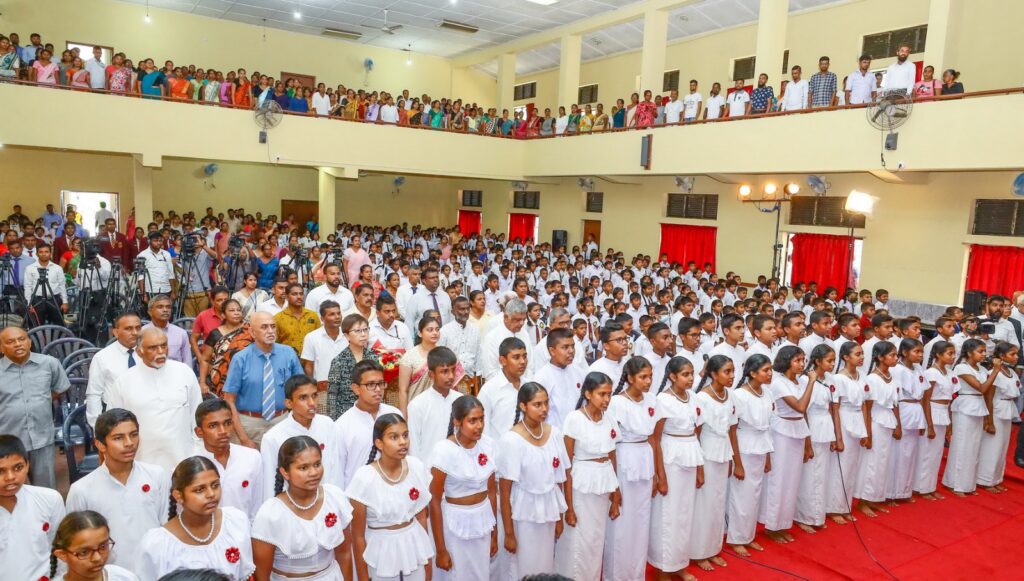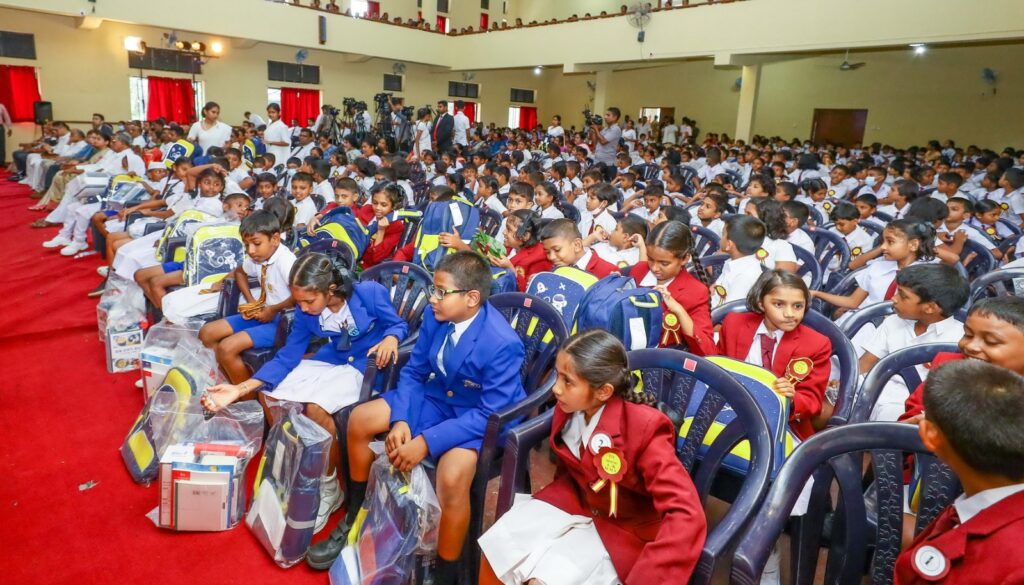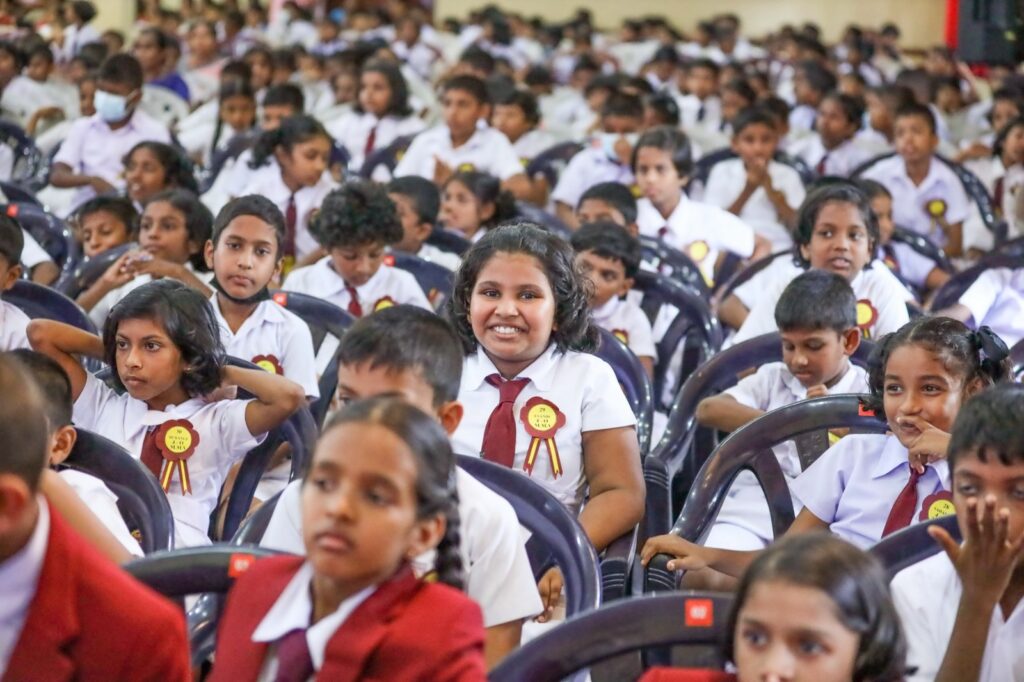 Cuba – SL Presidents meet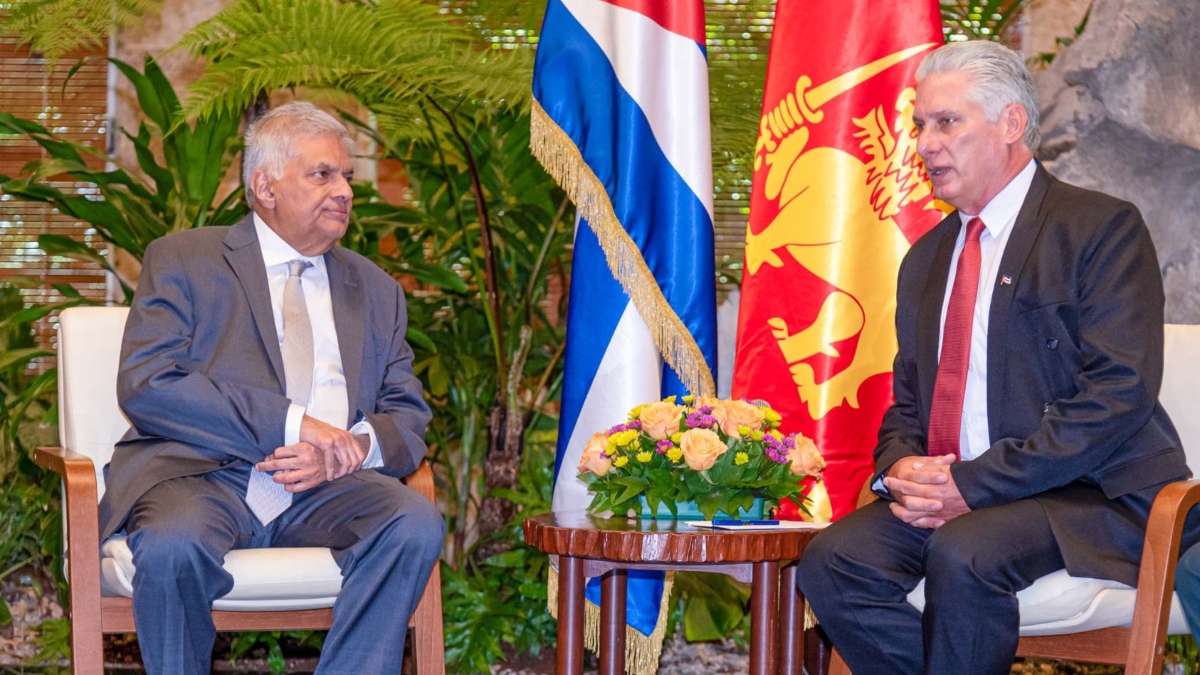 President Ranil Wickremesinghe, embarked on an official visit to Cuba ahead of his participation in the G77 plus China Summit in Havana on September 15-16, hosted by Cuba as the current Chair of the G77 plus China.
During his visit, President Wickremesinghe engaged in bilateral discussions with Cuban President Miguel Díaz-Canel Bermudez, reinforcing the bonds of friendship and dialogue between the two nations.
President Wickremesinghe's arrival in Cuba was marked by a warm welcome, as he received a Guard of Honour at the Palace of Revolution. President Díaz-Canel Bermudez expressed Cuba's appreciation for the visit, emphasizing its significance during these challenging times globally. He praised Sri Lanka's commitment to friendship with Cuba and to the vital role played by the G77 and China in representing the global South.
In their discussions, President Wickremesinghe recalled the history of bilateral cooperation between Sri Lanka and Cuba, particularly in multilateral forums. Both nations have supported each other on issues like lifting sanctions against Cuba and human rights matters. They identified areas of future cooperation, including public health, agriculture and sports.
President Díaz-Canel accepted President Wickremesinghe's invitation to visit Sri Lanka in 2024, underscoring Cuba's continued support for Sri Lanka. He also highlighted Cuba's role in addressing North-South gaps in Science, Technology and Innovation, expressing willingness to share expertise, particularly in vaccine development.
The two leaders emphasized the importance of bolstering the relationship between their countries, focusing on collaboration in medicine, healthcare, sports training and coconut cultivation. President Wickremesinghe expressed Sri Lanka's commitment to supporting Cuba in international forums, while President Díaz-Canel assured support for Sri Lanka regarding human rights resolutions.
This meeting represents a significant step forward in strengthening diplomatic ties between Sri Lanka and Cuba, with far-reaching implications for both nations and the broader global community. President Wickremesinghe was accompanied by key officials, including Secretary Foreign Affairs Ms. Aruni Wijewardane, the Ambassador of Sri Lanka to Cuba Mr. Lakshitha Ratnayake, the Director General of the United Nations and Multilateral Affairs Division of the Ministry of Foreign Affairs, Ms. Rekha Gunasekera and Private Secretary to the President Ms. Sandra Perera.
(President's Media Division)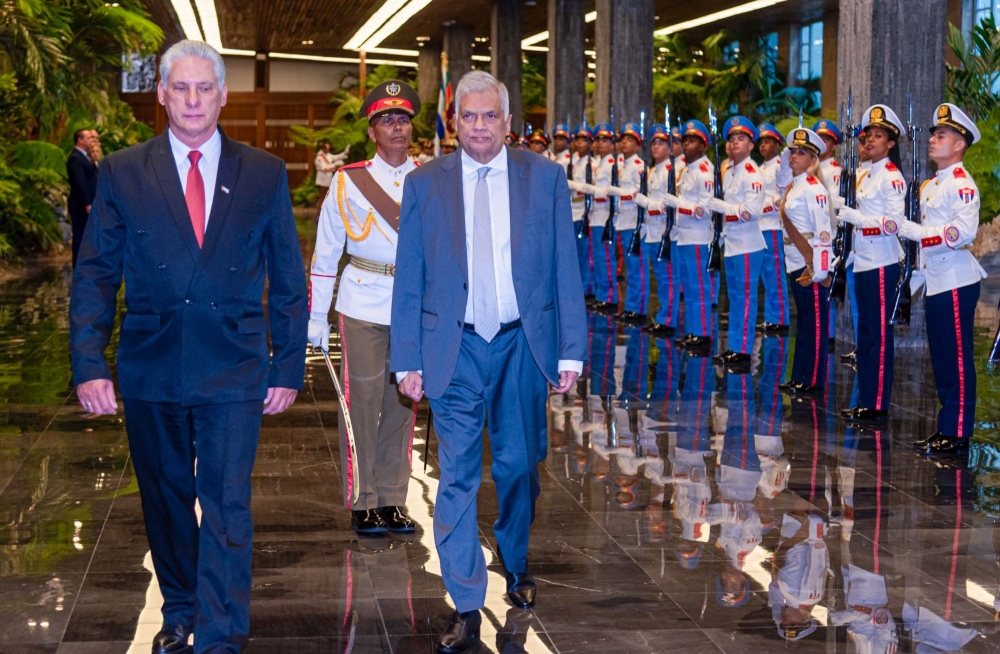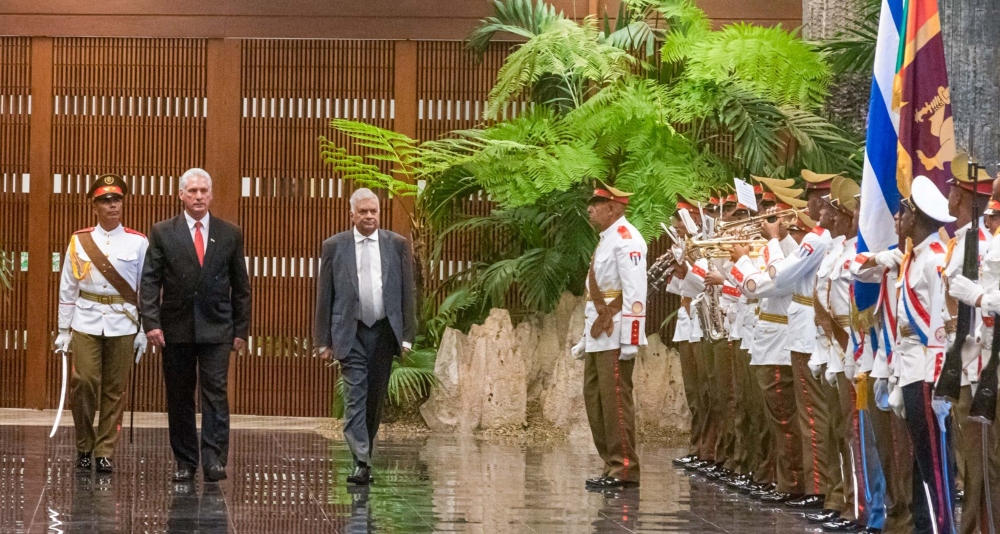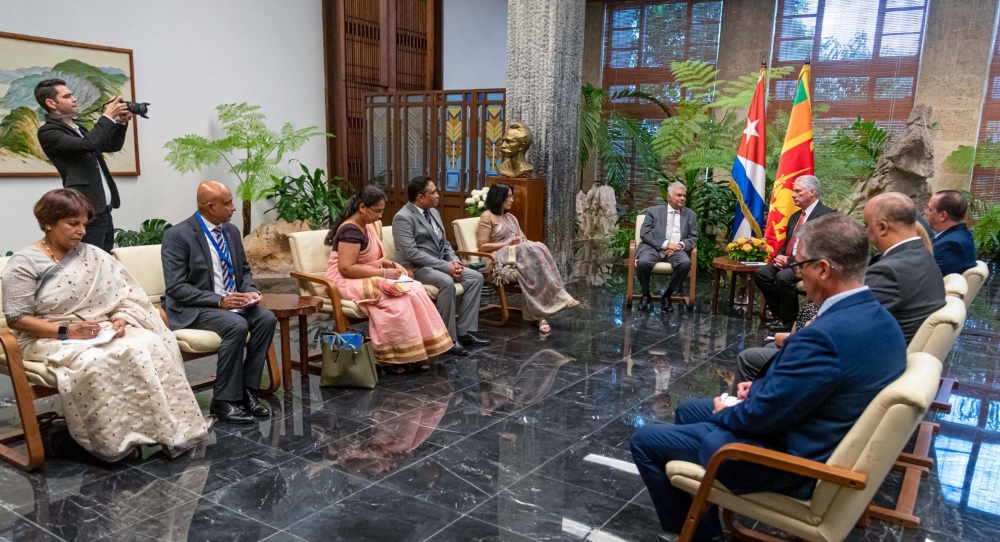 Top performers at A/L exam, lauded  (Pics)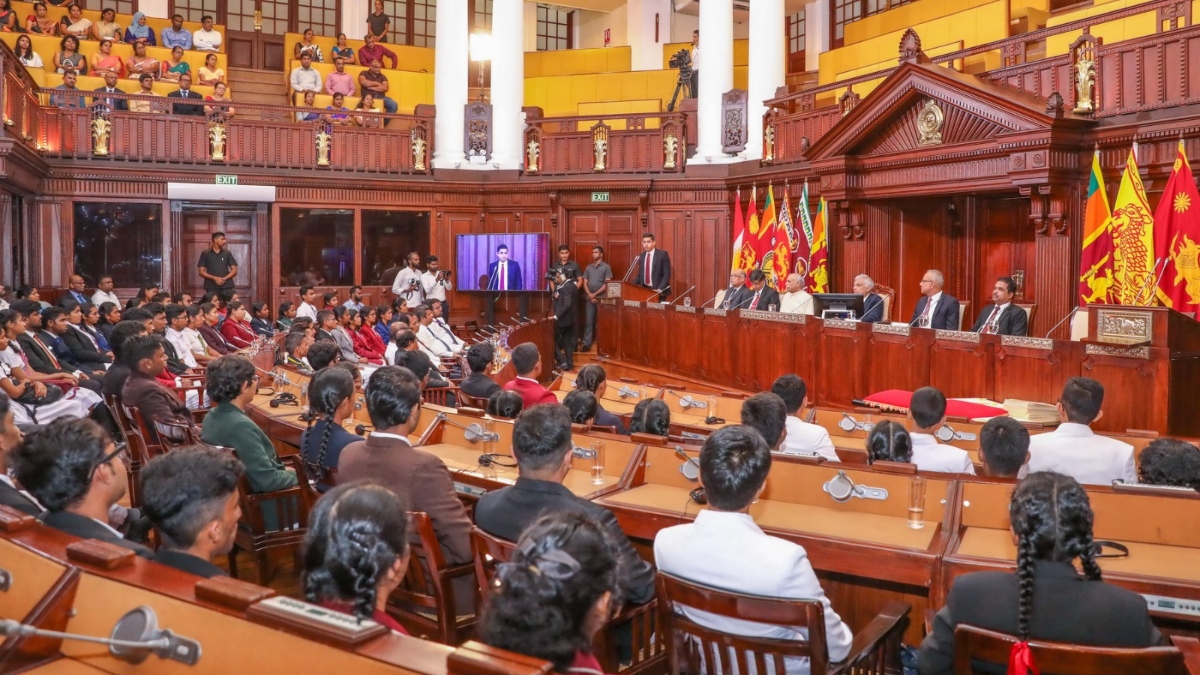 Students who excelled in each stream at the GCE (A/L) examination in 2021 & 2022 Academic years were presented certificates & cash rewards by President Ranil Wickremesinghe at the Presidential Secretariat today (12).
A total of 90 students including the top 10 students from the 6 streams in the 2022 Academic year & the top 5 students from the 6 streams in the 2021 Academic year were rewarded at this event.