2 teens in North Korea executed for watching K-drama & US movies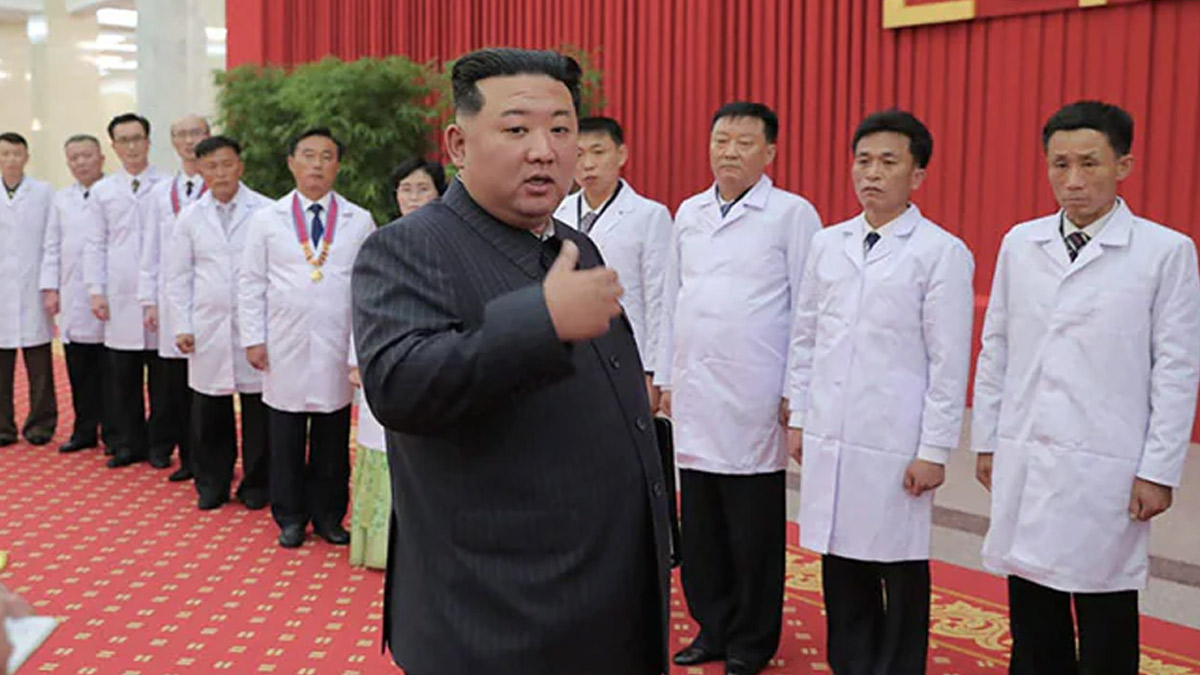 North Korea executed two high school students for watching South Korean and American movies, a report said.
Viewing or distributing Korean dramas, popularly known as K-dramas, is strictly forbidden in North Korea.
The two boys, 16 and 17, met in October at a school in North Korea's Ryanggang Province and watched several South Korean and American drama shows, the Independent reported.
The two teens were executed in front of locals at an airfield in the city, according to the Mirror. The incident took place in October, but the information about the killings emerged only last week.
The government said that the crimes committed by the two boys were "evil", hence the horrified residents were made to watch the execution.
Last year, North Korea announced an 11-day mourning to mark the death anniversary of Kim Jong Un's father Kim Jong Il. During this period, citizens were not allowed to laugh, shop or drink.
In 2020, the government banned foreign information and influence as part of its crackdown on Korean shows which were growing popular in the country.
Post a comment South Korean shows are smuggled on flash drives and watched behind closed doors in order to escape fines, imprisonment, or worse, death.
(NDTV)
Half of Gaza's population is starving, warns UN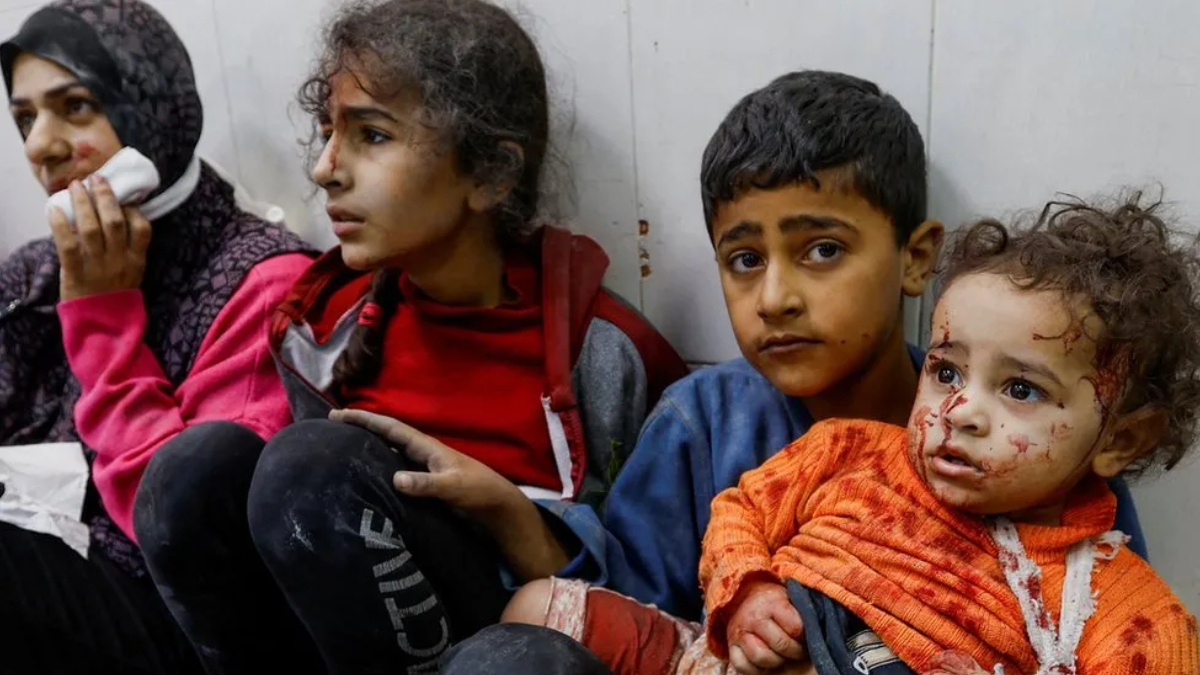 A senior UN aid official has warned that half of Gaza's population is starving, as fighting there continues.
Carl Skau, deputy director of the UN World Food Programme, said only a fraction of supplies needed have been able to enter the Strip – and nine out of 10 people cannot eat everyday.
Conditions in Gaza have made deliveries "almost impossible", Mr Skau said.
Israel says it must continue air strikes on Gaza to eliminate Hamas and bring Israeli hostages home.
Israel Defence Forces spokesman Lt Col Richard Hecht told the BBC on Saturday that "any death and pain to a civilian is painful, but we don't have an alternative".
"We are doing everything we can to get as much as possible inside the Gaza Strip," he said.
Herzi Halevi, chief of staff of the IDF, was filmed telling soldiers the army has to "press harder" because "we're seeing terrorists surrendering… a sign their network is collapsing".
Meanwhile, the Biden administration has used an emergency law to bypass Congress and authorise the sale of some 14,000 rounds of tank ammunition worth more than $106m (£85m) to Israel.
Movement in and out of Gaza has been heavily restricted since 7 October, when Hamas fighters broke through Israel's heavily-guarded perimeter fence – killing 1,200 people and taking 240 hostages.
In response, Israel closed its borders with Gaza and began launching air strikes on the territory, restricting aid deliveries which Gazans heavily relied on.
The Hamas-run health ministry says Israel has killed more than 17,700 Gazans in its retaliatory campaign, including more than 7,000 children.
Only the Rafah crossing bordering Egypt has been open, allowing limited quantities of aid to reach Gaza. This week Israel agreed to open the Kerem Shalom crossing from Israel into Gaza in the next few days – but only for the inspection of aid lorries. The trucks would then go to Rafah to cross into Gaza.
Mr Skau said nothing had prepared him for the "fear, the chaos, and the despair" he and his WFP team encountered during their trip to Gaza this week.
They witnessed "confusion at warehouses, distribution points with thousands of desperate hungry people, supermarkets with bare shelves, and overcrowded shelters with bursting bathrooms," he said.
International pressure and a temporary seven-day ceasefire last month had allowed some badly-needed aid to enter the Gaza Strip, but the WFP insists a second border crossing is now needed to meet demand.
Nine out of 10 families in some areas are spending "a full day and night without any food at all", according to Mr Skau.
People in Khan Younis in the south of Gaza, a city now surrounded on two fronts by Israeli tanks, say the situation there is dire.
Dr Ahmed Moghrabi, head of the plastic surgery and burns unit in the city's only remaining health facility, Nasser hospital, fought back tears as he spoke to the BBC about the lack of food.
"I have a daughter, three years old, always she ask me (for) some sweets, some apple, some fruits. I can't provide. I feel helpless," he said.
"There is not enough food, there is not enough food, only rice, only rice can you believe? We eat once, once a day, only."
Dr Ahmed Moghrabi told the BBC there's a scarcity of food, water, medicine and he cannot operate on patients
Khan Younis has been the focus of heavy air strikes in recent days and the boss of Nasser hospital there said his team had "lost control" over the numbers of dead and wounded arriving at the facility.
Israel says Hamas leaders are hiding in Khan Younis, possibly in an underground network of tunnels, and that it is fighting house to house and "shaft to shaft" to destroy the group's military capabilities.
Speaking on Saturday, the Palestinian president, Mahmoud Abbas, accused the United States of being complicit in war crimes, after it vetoed a UN Security Council resolution calling for an immediate ceasefire in Gaza.
Out of 15 of the Security Council members, 13 countries voted in favour of the resolution calling for a ceasefire. The UK abstained from the vote and the US was the only country to vote against the resolution.
Mr Abbas, the leader of the Palestinian Authority, said he held Washington responsible for "the bloodshed of Palestinian children, women, and elderly in Gaza at the hands of [Israeli] occupation forces".
The US ambassador to the UN, Robert Wood, defended the veto, and said the resolution was calling for an "unsustainable ceasefire" which "would leave Hamas in place able to repeat what it did on October 7".
Israel's Prime Minister, Benjamin Netanyahu, said on Saturday he appreciated the "correct stance" the US had taken at the security council.
A seven-day temporary ceasefire ended just over a week ago. Under the truce, 78 hostages were released by Hamas in exchange for 180 Palestinian prisoners held in Israeli jails.
There are still more than 100 hostages being held by Hamas in Gaza.
On Saturday, it was confirmed that Israeli hostage Sahar Baruch, 25, had been killed, his kibbutz and a hostages' group said in a statement.
It comes after the armed wing of Hamas released a video on Friday which it said showed the bloody aftermath of a failed IDF operation to free an Israeli hostage.
BBC
6 dead, 10 injured as fire breaks out at candle factory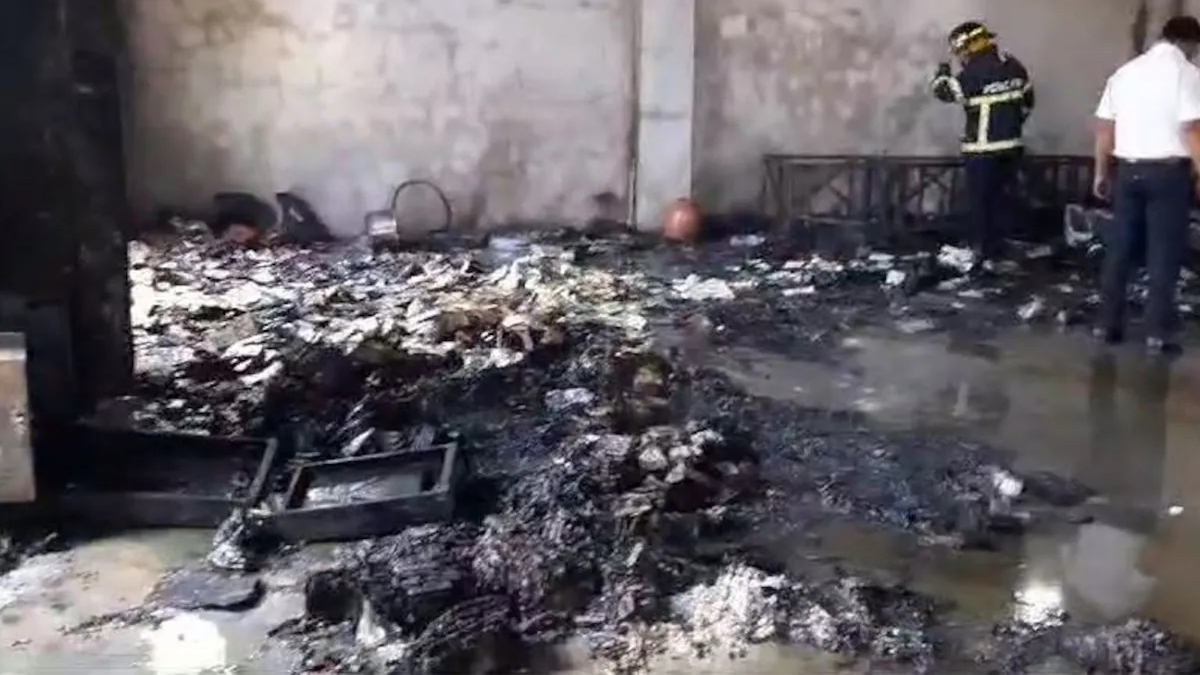 At least six people died and 10 sustained injuries after a fire broke out at a sparkling candle manufacturing unit in the Pimpri Chinchwad area of Pune district on Friday, an official said.
The fire brigade received a call about the blaze at the factory located at Talawade around 2.45 pm, said Pimpri-Chinchwad municipal commissioner Shekhar Singh. The factory manufactured sparkling candles which are generally used for birthday celebrations, he said.
"The fire has been doused. The cause is yet to be ascertained," Singh added.
The owner of a nearby unit alerted the fire brigade to the incident, after which a team rushed to the site, doused the blaze and sent the injured to the hospital, an official from the Pimpri Chinchwad civic body's disaster management cell said.
The six bodies have been charred beyond recognition, while the injuries sustained by 10 persons, comprising nine women and a male who is the owner of the ill-fated unit, are serious, he said.
Maharashtra deputy chief minister Ajit Pawar expressed grief at the incident and assured a inquiry.
Source – Times of India
State of emergency declared in Seychelles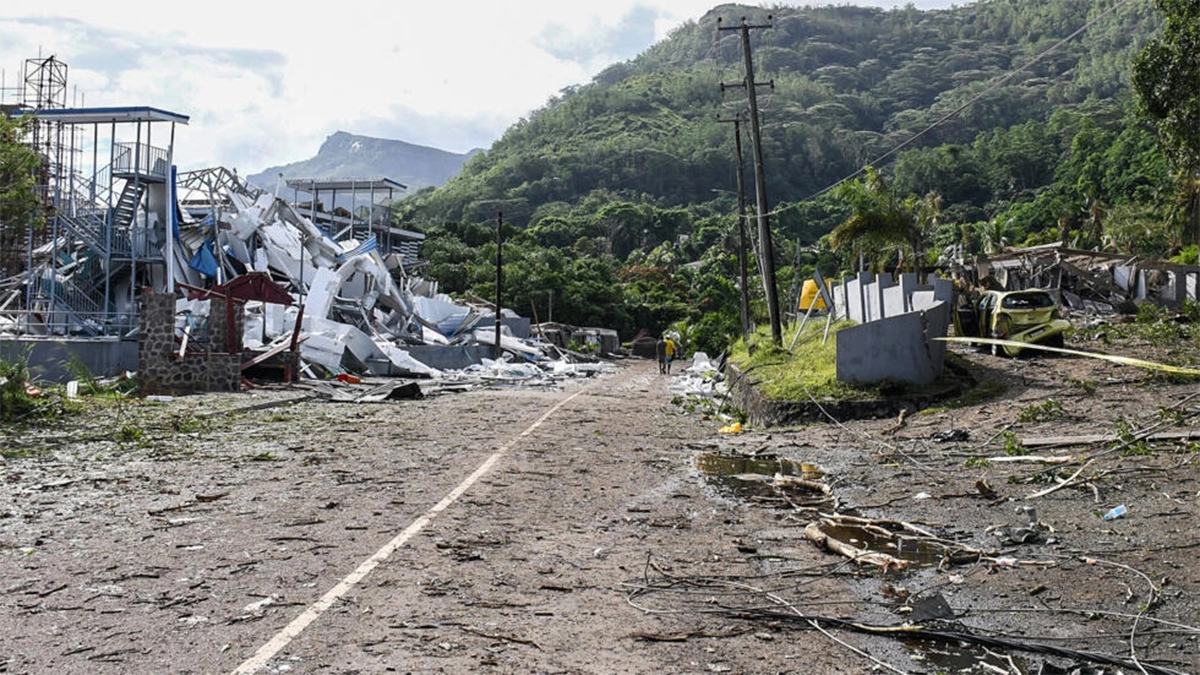 A state of emergency has been declared in Seychelles, after a massive explosion at an industrial zone on the main island, Mahé, as well as flooding.
The blast ripped through the area, flattening commercial buildings and wrecking nearby housing, leaving a trail of devastation along Mahé island's east coast.
Seychelles' President Wavel Ramkalawan has ordered everyone except essential workers to stay at home.
A number of people have been injured.
Several people have also been evacuated from their homes.
The blast happened just after 02:00 local time (22:00 GMT Wednesday) at a construction and quarrying company, where explosives were being stored in four containers.
"For the last 10 years there were major concerns about the stock of explosives [being held]," President Ramkalawan is quoted by the Seychelles Nation newspaper as saying.
"Four containers of explosives blew off… My heart is heavy right now and I know many families are being affected. I was shocked to see Providence, Petit Paris and Cascade in such a state. It was as if we went through a war."
The international airport was also damaged, despite being 4km (2.5 miles) away. Schools are shut and hospitals closed to all but emergency cases.
The only movement allowed is into and out of the holiday islands.
"The Seychelles international Airport is still operational and ferry services between islands are operating for visitors," the country's official account said on X.
Exceptionally heavy rain overnight has caused severe flooding and landslides, adding to pressure on the island's response teams.
Three people died when their homes were destroyed.
The deluge has caused sewage to flow into the ocean and people are being advised not to swim.
President Ramkalawan called the twin disasters a "calamity" for the country and appealed for people to show solidarity to those affected.
(BBC News)