Heads of major int'l economic organizations to meet in China tomorrow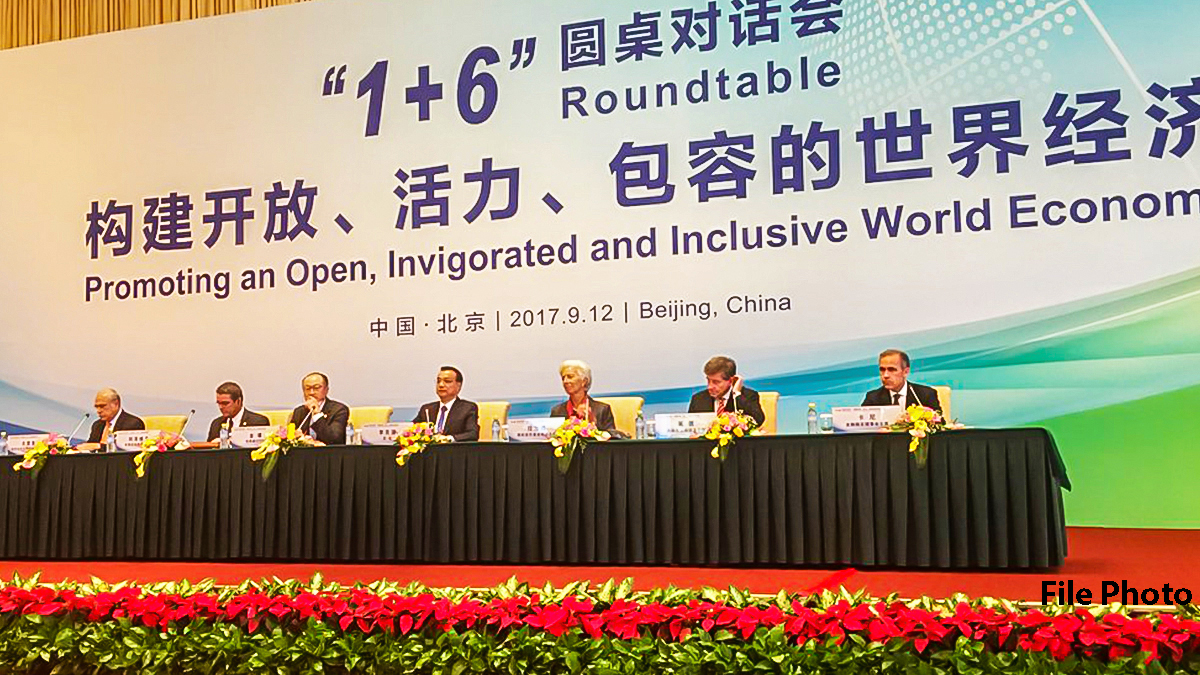 Chinese Premier Li Keqiang will hold the seventh "1+6" Roundtable in Huangshan City, Anhui Province on Dec. 8 and 9, Foreign Ministry Spokesperson Mao Ning said Wednesday.
He will meet with President David Malpass of the World Bank Group, Managing Director Kristalina Georgieva of the International Monetary Fund, Director-General Ngozi Okonjo-Iweala of the World Trade Organization, Director-General Gilbert F. Houngbo of the International Labor Organization, Secretary-General Mathias Cormann of the Organization for Economic Cooperation and Development, and Chairman Klaas Knot of the Financial Stability Board, the spokesperson said.
Under the theme of "Strengthening Multilateral Cooperation for Global Common Development", they will have discussions and exchanges on issues including building an open world economy, boosting global economic recovery and growth and China's commitment to energizing world economy through deepening reform and opening-up, Mao added.
(Xinhua)
Related News :
IMF's Georgieva to press for quicker action on debt relief with China
WHO recommends another vaccine for malaria prevention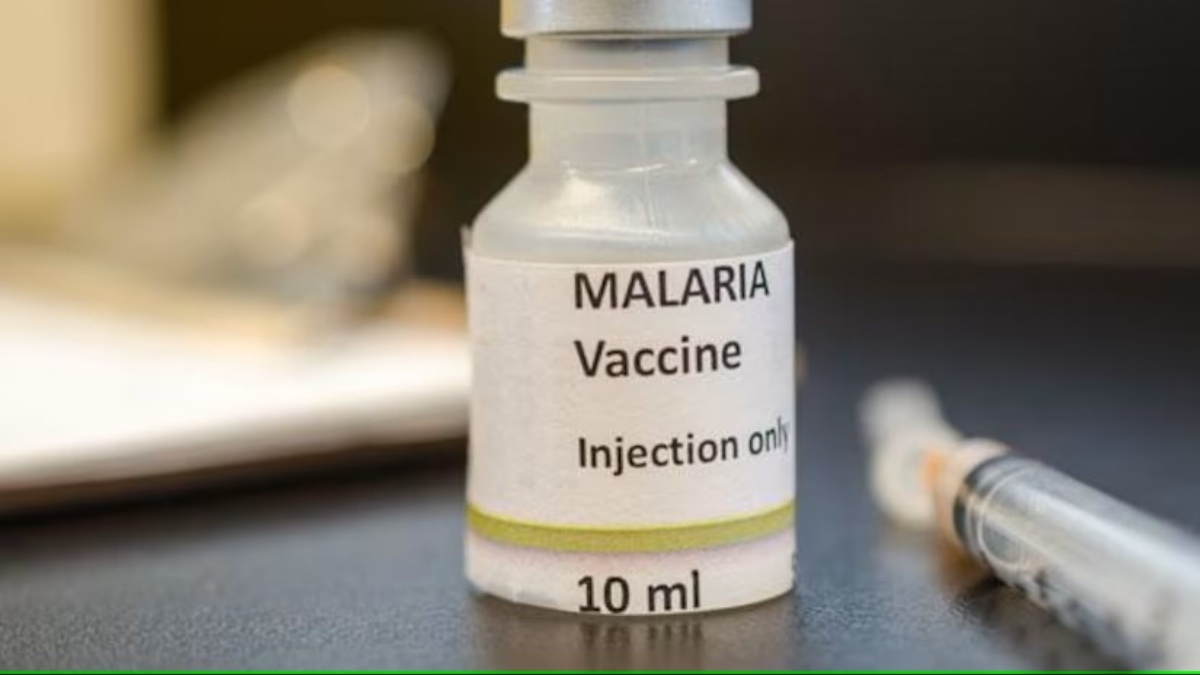 The World Health Organization (WHO) has recommended a new vaccine, R21/Matrix-M, for the prevention of malaria in children.
The recommendation follows advice from the WHO: Strategic Advisory Group of Experts on Immunization (SAGE) and the Malaria Policy Advisory Group (MPAG) and was endorsed by the WHO Director-General following its regular biannual meeting held on 25-29 September.
WHO also issued recommendations on the advice of SAGE for new vaccines for dengue and meningitis, along with immunization schedule and product recommendations for COVID-19. WHO also issued key immunization programmatic recommendations on polio, IA2030 and recovering the immunization programme.
The R21 vaccine is the second malaria vaccine recommended by WHO, following the RTS,S/AS01 vaccine, which received a WHO recommendation in 2021. Both vaccines are shown to be safe and effective in preventing malaria in children and, when implemented broadly, are expected to have high public health impact. Malaria, a mosquito-borne disease, places a particularly high burden on children in the African Region, where nearly half a million children die from the disease each year.
Demand for malaria vaccines is unprecedented; however, available supply of RTS,S is limited. The addition of R21 to the list of WHO-recommended malaria vaccines is expected to result in sufficient vaccine supply to benefit all children living in areas where malaria is a public health risk.
"As a malaria researcher, I used to dream of the day we would have a safe and effective vaccine against malaria. Now we have two," said Dr Tedros Adhanom Ghebreyesus, WHO Director-General. "Demand for the RTS,S vaccine far exceeds supply, so this second vaccine is a vital additional tool to protect more children faster, and to bring us closer to our vision of a malaria-free future."
Dr. Matshidiso Moeti, WHO Regional Director for Africa, emphasized the importance of this recommendation for the continent, saying: "This second vaccine holds real potential to close the huge demand-and-supply gap. Delivered to scale and rolled out widely, the two vaccines can help bolster malaria prevention and control efforts and save hundreds of thousands of young lives in Africa from this deadly disease."
Over 100 river dolphins found dead in Amazon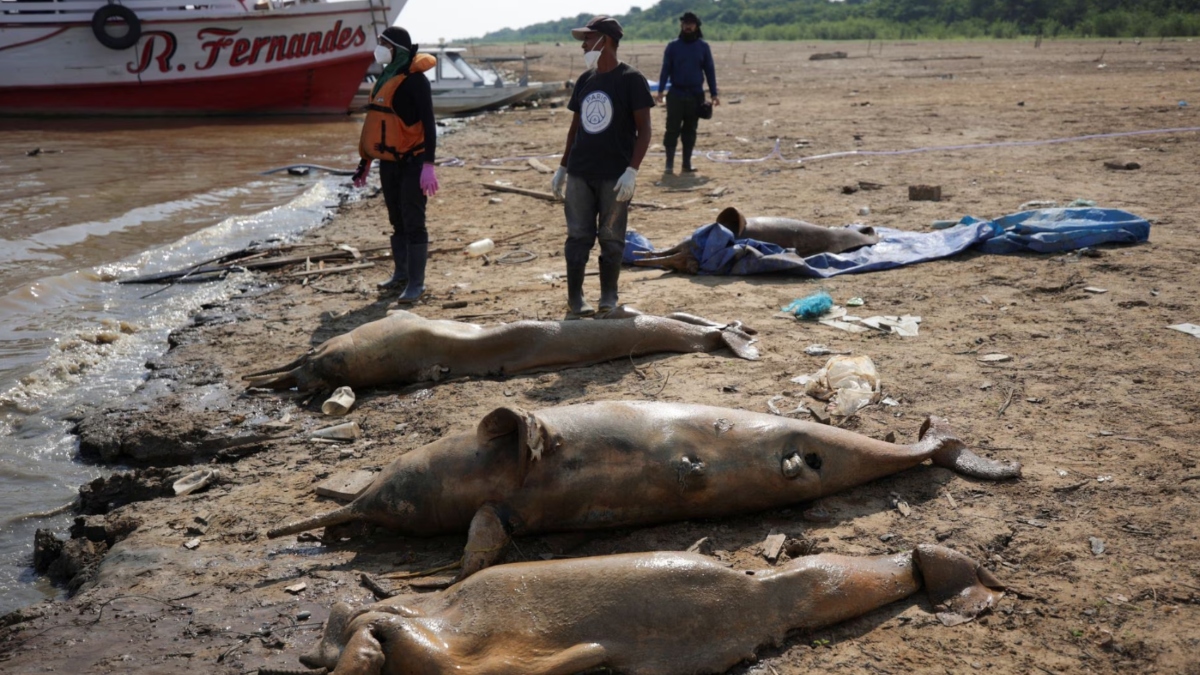 The carcasses of 120 river dolphins have been found floating in a tributary of the Amazon River over the last week in circumstances that experts suspect were caused by severe drought and heat, Reuters reported today.
It said low river levels during a severe drought have heated water in stretches to temperatures that are intolerable for the dolphins, researchers believe.
Thousands of fish have died recently on Amazon rivers due to a lack of oxygen in the water.
The Amazon river dolphins, many of a striking pink color, are a unique freshwater species found only in the rivers of South America and are one of a handful of freshwater dolphin species left in the world. Slow reproductive cycles make their populations especially vulnerable to threats.
Amid the stench of decomposing dolphins, biologists and other experts in white personal protective clothing and masks continued on Monday to recover the dead mammals from a lake and conduct autopsies on the carcasses to determine the cause of death.
The scientists do not know with certainty that drought and heat are to blame for the spike in dolphin mortality. They are working to rule out other causes, such as a bacterial infection that could have killed the dolphins on a lake formed by the River Tefé before it runs into the Amazon.
At least 70 of the carcasses surfaced on Thursday when the temperature of Lake Tefé's water reached 39 degrees Celsius (102 degrees Fahrenheit), more than 10 degrees higher than the average for this time of the year.
Nobel prize for scientists behind mRNA technology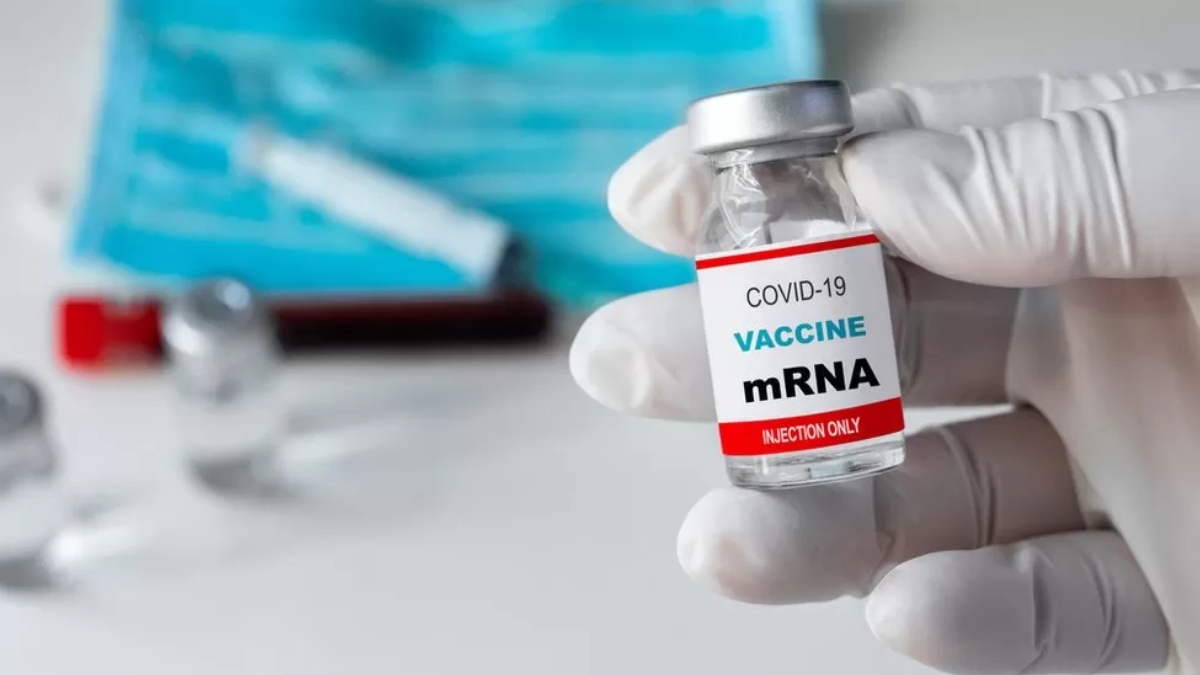 The Nobel Prize in Physiology or Medicine has been awarded to a pair of scientists who developed the technology that led to the mRNA Covid vaccines.
Prof Katalin Kariko and Prof Drew Weissman will share the prize.
The technology was experimental before the pandemic, but has now been given to millions of people around the world.
The same mRNA technology is now being researched for other diseases, including cancer.
The Nobel Prize Committee said: "The laureates contributed to the unprecedented rate of vaccine development during one of the greatest threats to human health in modern times."
Both were told they had won by telephone this morning and were said to be "overwhelmed".
Vaccines train the immune system to recognise and fight threats such as viruses or bacteria.
Traditional vaccine technology has been based on dead or weakened versions of the original virus or bacterium – or by using fragments of the infectious agent.
In contrast, mRNA vaccines used a completely different approach.
During the Covid pandemic, the Moderna and Pfizer/BioNTech vaccines were both based on mRNA technology.
Katalin Kariko is now a professor at Szeged University in Hungary and Drew Weissman is still working as a professor at the University of Pennsylvania.
(BBC News)