Brothers jailed for killing of Maltese journalist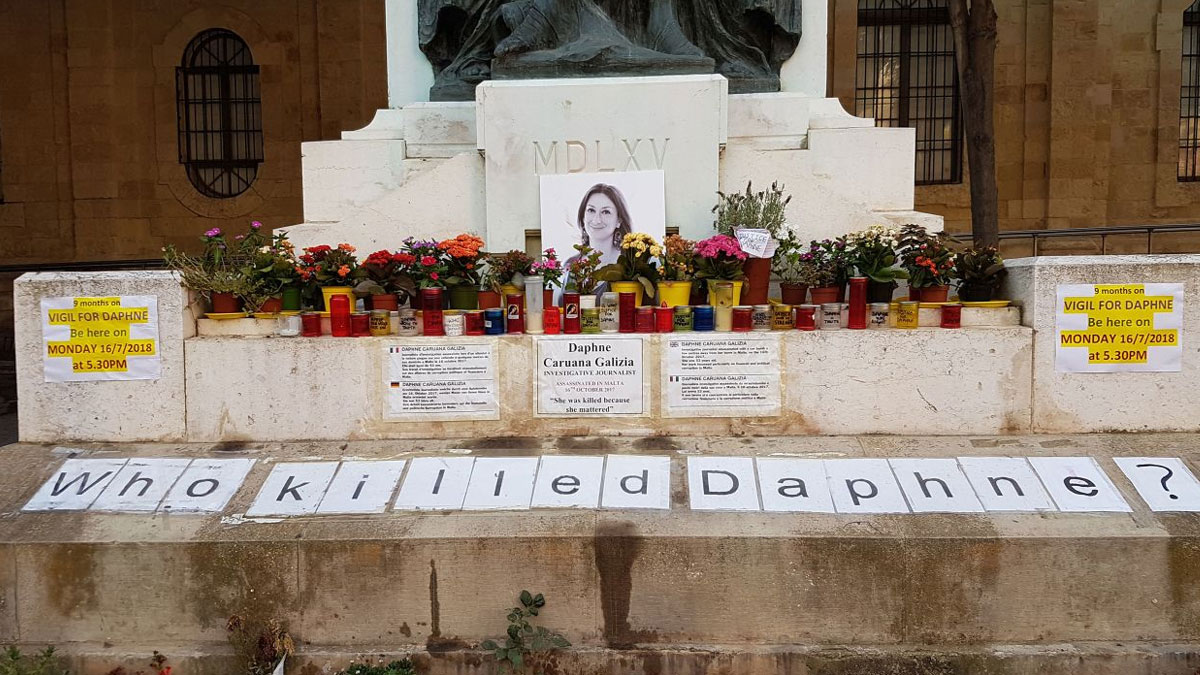 Two brothers have been jailed for 40 years for killing a Maltese journalist, whose 2017 death sparked global anger.
George and Alfred Degiorgio admitted to murdering Daphne Caruana Galizia, 53, just hours after pleading not guilty.
She was killed by a car bomb in October 2017. Many suspect the killing was ordered by top establishment figures.
Known as the "one-woman WikiLeaks", she uncovered networks of corruption in Malta and abroad, and was know as a harsh critic of the government.
The year Caruana Galizia died, she effectively triggered an early election by publishing allegations linking Joseph Muscat, the then-prime minister, to the Panama Papers scandal, which exposed the use of tax havens by the rich.
Last year, two men were charged with supplying the car bomb in the attack, while another man, Vincent Muscat, was jailed for 15 years when he admitted involvement in the murder.
The man who is accused of ordering the killing, Maltese businessman Yorgen Fenech, is yet to stand trial – he denies any involvement.
One of Caruana Galizia's three sons, Paul, who publicly campaigned for justice on her behalf, said the sentencing was "a break in the clouds". The family were in court on Friday to hear the sentence handed down.
It was also welcomed by Maltese Prime Minister, Robert Abela, who said the judgement was "another important step towards justice for the Caruana Galizia family".
A public inquiry into the assassination of the investigative journalist found the state responsible for her death. The report said the state had failed to recognise risks to the reporter's life and take reasonable steps to avoid them.
An investigation also led to the resignation of Mr Muscat in 2019 after his close associates were implicated. He has denied corruption allegations.
(BBC News)
Heads of major int'l economic organizations to meet in China tomorrow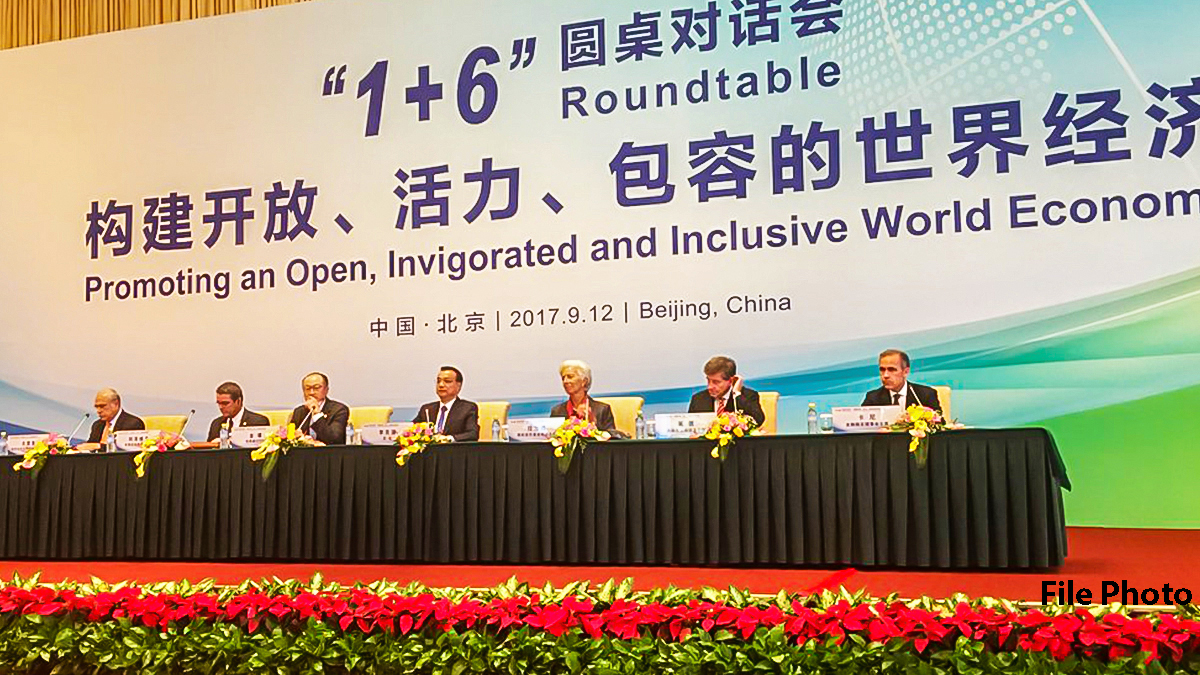 Chinese Premier Li Keqiang will hold the seventh "1+6" Roundtable in Huangshan City, Anhui Province on Dec. 8 and 9, Foreign Ministry Spokesperson Mao Ning said Wednesday.
He will meet with President David Malpass of the World Bank Group, Managing Director Kristalina Georgieva of the International Monetary Fund, Director-General Ngozi Okonjo-Iweala of the World Trade Organization, Director-General Gilbert F. Houngbo of the International Labor Organization, Secretary-General Mathias Cormann of the Organization for Economic Cooperation and Development, and Chairman Klaas Knot of the Financial Stability Board, the spokesperson said.
Under the theme of "Strengthening Multilateral Cooperation for Global Common Development", they will have discussions and exchanges on issues including building an open world economy, boosting global economic recovery and growth and China's commitment to energizing world economy through deepening reform and opening-up, Mao added.
(Xinhua)
Related News :
IMF's Georgieva to press for quicker action on debt relief with China
2 teens in North Korea executed for watching K-drama & US movies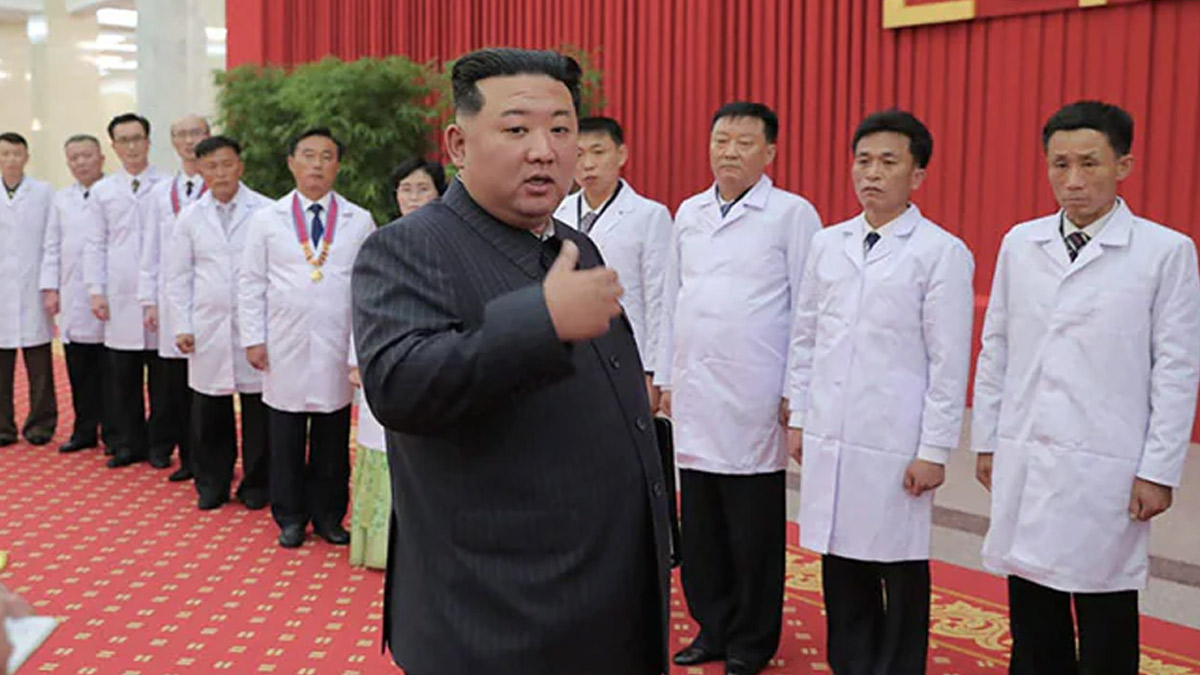 North Korea executed two high school students for watching South Korean and American movies, a report said.
Viewing or distributing Korean dramas, popularly known as K-dramas, is strictly forbidden in North Korea.
The two boys, 16 and 17, met in October at a school in North Korea's Ryanggang Province and watched several South Korean and American drama shows, the Independent reported.
The two teens were executed in front of locals at an airfield in the city, according to the Mirror. The incident took place in October, but the information about the killings emerged only last week.
The government said that the crimes committed by the two boys were "evil", hence the horrified residents were made to watch the execution.
Last year, North Korea announced an 11-day mourning to mark the death anniversary of Kim Jong Un's father Kim Jong Il. During this period, citizens were not allowed to laugh, shop or drink.
In 2020, the government banned foreign information and influence as part of its crackdown on Korean shows which were growing popular in the country.
Post a comment South Korean shows are smuggled on flash drives and watched behind closed doors in order to escape fines, imprisonment, or worse, death.
(NDTV)
India assumes G20 Presidency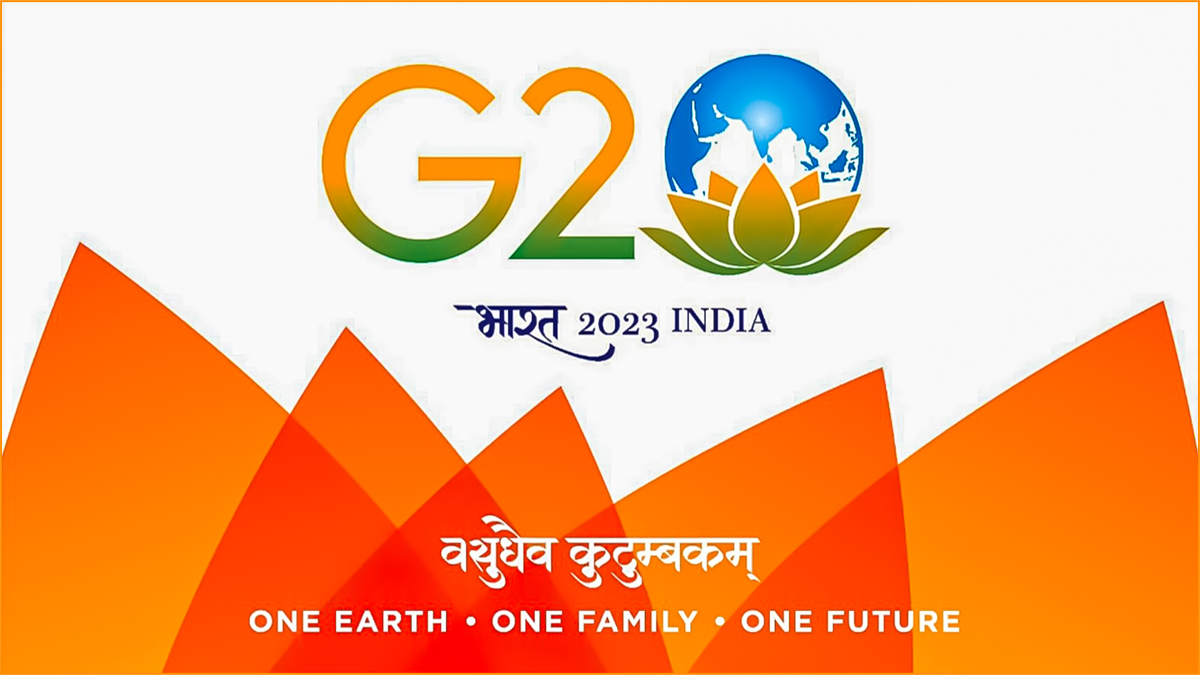 In a historic moment, India formally assumed the G20 Presidency, from Indonesia, on December 01, 2022.
The G20, or Group of Twenty, is an intergovernmental forum of the world's 20 major developed and developing economies, making it the premier forum for international economic cooperation.
On the occasion, the Indian Prime Minister penned an article outlining India's vision for the G20 Presidency. This was carried by publications across the world. In his article, the Prime Minister said that India looks forward to a Presidency of healing, harmony and hope.
A key element of India's G20 Presidency will be taking the G20 closer to the public and making it truly a 'People's G20'. To realize this, citizen engagement and large scale public participation through various Jan Bhagidari activities are planned throughout the year.
To mark the first day of India's Presidency, numerous activities were planned. Earlier in the day, a special University Connect event was organized, which virtually brought together students from 75 universities across the country. External Affairs Minister, Dr. S. Jaishankar and Principal Secretary to Prime Minister, Shri P.K. Mishra were among the distinguished speakers at the event. The University Connect event aimed at engaging the youth in G20 activities. School students were also involved through special G20 sessions in various schools.
Taking people participation further, the Hornbill Festival in Kohima featured a special focus on G20. One hundred monuments, including some UNESCO World Heritage sites, were specially illuminated, and citizens were invited to join a selfie campaign on MyGov around these illuminated monuments. Sand artist Shri Sudarshan Pattnaik created sand art of India's G20 logo on Puri beach in Odisha.
The G20 website recently launched by the PM also seamlessly migrated to the g20.org domain today and India took over the official social media handles, including the twitter handle @g20org, from the previous Presidency.
Drawing inspiration from its G20 Presidency theme of 'Vasudhaiva Kutumbakam' – 'One Earth One Family One Future', India will host over 200 meetings in over 50 cities across 32 different workstreams and would have the opportunity to offer G20 delegates and guests a glimpse of India's rich cultural heritage and provide them with a unique Indian experience.