Rahul Gandhi granted bail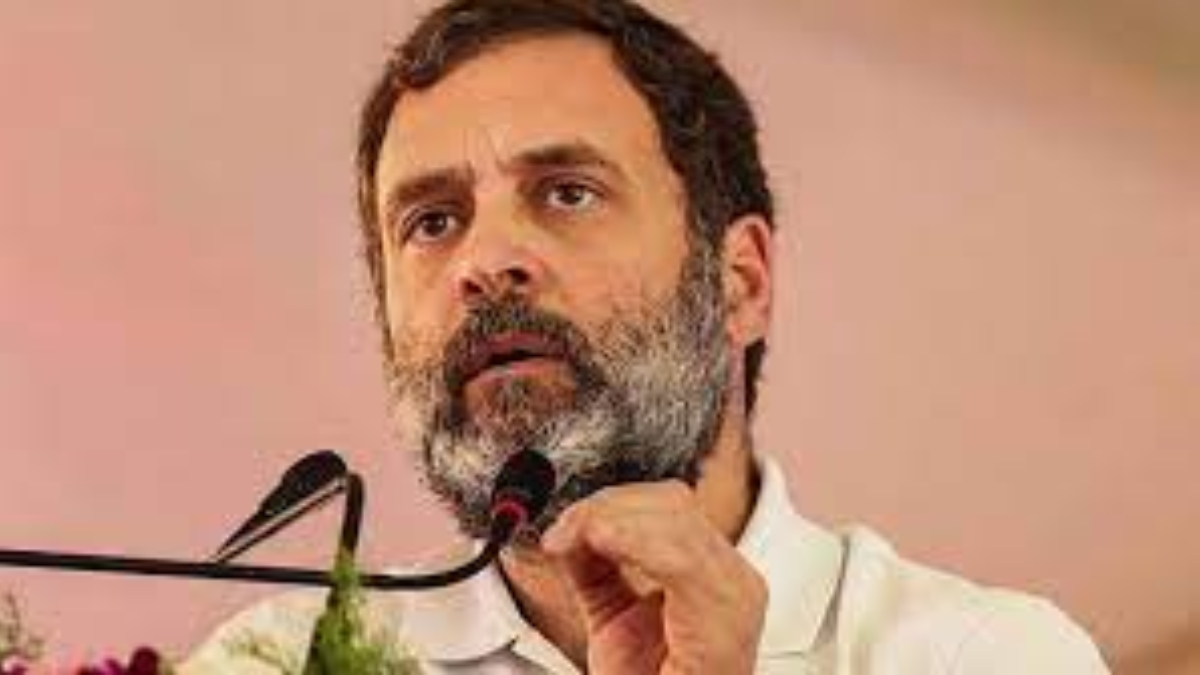 Indian opposition leader Rahul Gandhi has filed an appeal against his conviction and jail sentence in a criminal defamation case.
The court in Gujarat state granted him bail until the next hearing on 13 April.
Mr Gandhi had been sentenced to two years in jail for 2019 comments about Prime Minister Narendra Modi's surname at an election rally.
The Congress leader was also later disqualified as a lawmaker.
National elections are due in India next year, and Mr Gandhi will not be allowed to stand unless his conviction is suspended or overturned.
Opposition leaders have accused the governing Bharatiya Janata Party (BJP) of a political vendetta.
The BJP has denied this, saying that due judicial process was followed in the case.
Mr Gandhi appeared at the court in Surat city with his sister Priyanka Gandhi Vadra and other top Congress leaders on Monday afternoon. Many Congress workers had gathered outside the court in support of Mr Gandhi, holding banners with the words "save democracy" on them.
Legal website Live Law reported that Mr Gandhi's appeal was accompanied by two applications: one to suspend his sentence, or secure bail, and the other to suspend his conviction. A decision in his favour in the second application could lead to his lawmaker status being reinstated, the website said.
Mr Gandhi was granted bail to appeal against his conviction by the judge who passed sentence on 23 March.
The defamation case against him, brought by BJP lawmaker Purnesh Modi, revolved around comments Mr Gandhi made in Karnataka state during an election rally: "Why do all these thieves have Modi as their surname? Nirav Modi, Lalit Modi, Narendra Modi," he said.
Nirav Modi is a fugitive Indian diamond tycoon while Lalit Modi is a former chief of the Indian Premier League who has been banned for life by the country's cricket board.
Purnesh Modi in his complaint alleged that the comments had defamed the entire Modi community. However, Mr Gandhi said that he made the comment to highlight corruption and it was not directed against any community.
(BBC News)
Russia destroys 11 tanks in Ukraine
Eight German Leopard tanks and three French AMX tanks have been destroyed by Russian attacks in Ukraine, foreign media reported.
Russian Defence Ministry Spokesman Igor Konashenkov said that Russia retaliated against a large-scale attack by Ukrainian forces in the Donetsk and Zaporizhzhia Provinces of Ukraine.
On the previous day, it was reported that 250 Ukrainian soldiers were killed by Russian attacks.
Ukrainian Deputy Defence Minister Hanna Maliar said that Ukrainian attacks have been launched in the eastern part of Bakhmut.
It has not been confirmed whether the large-scale counterattack, which is to be launched by Ukraine, has been launched yet.
19 killed in southwest China landslide
A landslide at a mine in Leshan, southwest China's Sichuan Province, killed 19 people early on Sunday morning, foreign media reported.
Rocks and mud from the landslide buried living quarters and production facilities belonging to local mining company Jinkaiyuan Mining Co.Ltd.
More than 180 rescue workers, who were sent to the site immediately following the landslide, have completed search and rescue operations.
Joe Biden 'fine' after fall on stage in Colorado
President Joe Biden is "fine" after tripping and falling over at an event in Colorado, White House officials say.
He stumbled on a sandbag while handing out diplomas at a graduation ceremony for the US Air Force Academy.
Mr Biden, who is the nation's oldest serving president at 80, was helped back onto his feet and appeared to be unhurt after Thursday's fall.
"I got sandbagged!" the president joked to reporters as he arrived back at the White House that evening.
He had been standing for about an hour and a half to shake hands with each of the 921 graduating cadets.
Footage shows Mr Biden appearing to point at one of two sandbags used to prop up his teleprompter as he was helped up by an Air Force official and two members of his Secret Service detail.
He was seen walking back to his seat unassisted and later jogging back to his motorcade when the ceremony ended.
"There was a sandbag on stage while he was shaking hands," White House communications director Ben LaBolt wrote on Twitter. "He's fine."
White House press secretary Karine Jean-Pierre said Mr Biden had boarded the plane flashing "a big smile", although one reporter noted that he did not take questions before the flight.