Nasa names 4 astronauts on moon mission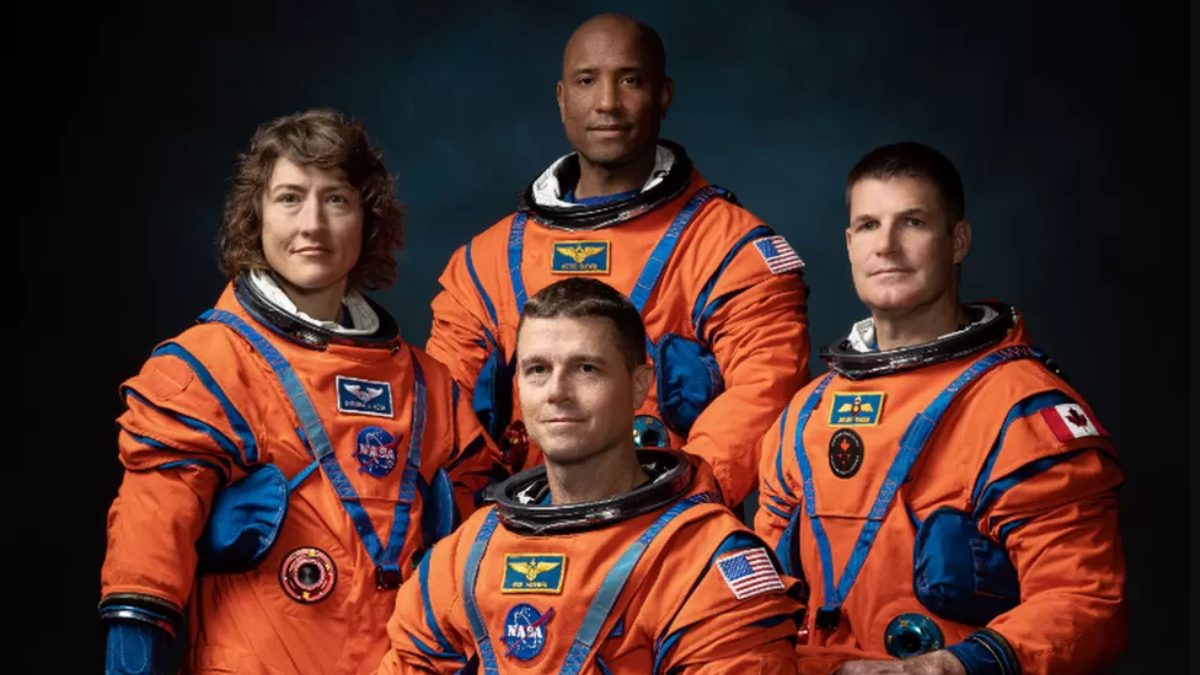 The US space agency Nasa has named the four astronauts who will take humanity back to the Moon, after a 50-year gap.
Christina Koch will become the first woman astronaut ever assigned to a lunar mission, while Victor Glover will be the first black astronaut on one.
They will join Reid Wiseman and Jeremy Hansen to fly a capsule around the Moon late next year or early in 2025.
The astronauts won't land on the Moon, but their mission will pave the way for a touchdown by a subsequent crew.
The three US citizens and one Canadian were presented to the public in a ceremony in Houston, Texas.
They will now begin a period of intense training to get themselves ready.
In selecting a woman and a person of colour, Nasa is keeping its promise to bring greater diversity to its exploration efforts. All the previous crewed missions to the Moon were made by white men.
Reid Wiseman (47): A US Navy pilot who served for a time as the head of Nasa's astronaut office. He's flown one previous space mission, to the International Space station in 2015.
Victor Glover (46): A US Navy test pilot. He joined Nasa in 2013 and made his first spaceflight in 2020. He was the first African American to stay on the space station for an extended period of six months.
Christina Koch (44): An electrical engineer. She holds the record for longest continuous time in space by a woman, of 328 days. With Nasa astronaut Jessica Meir she participated in the first all-female spacewalk in October 2019.
Jeremy Hansen (47): Before joining the Canadian Space Agency, he was a fighter pilot with the Royal Canadian Air Force. He has yet to fly in space.
"The Artemis-2 crew represents thousands of people working tirelessly to bring us to the stars. This is their crew, this is our crew, this is humanity's crew," said Nasa Administrator Bill Nelson.
"Nasa astronauts Reid Wiseman, Victor Glover, and Christina Hammock Koch, and CSA astronaut Jeremy Hansen, each has their own story, but, together, they represent our creed: E pluribus unum – out of many, one. Together, we are ushering in a new era of exploration for a new generation of star sailors and dreamers – the Artemis Generation."
Wiseman will be the commander; Glover will be his pilot; Koch and Hansen will act as the supporting "mission specialists".
The quartet are essentially repeating the 1968 mission carried out by Apollo 8, which was the first human spaceflight to reach the Moon.
Its crew took the famous "Earthrise" picture that showed our home planet emerging from behind the lunar horizon.
(BBC News)
India suspends visas for Canadians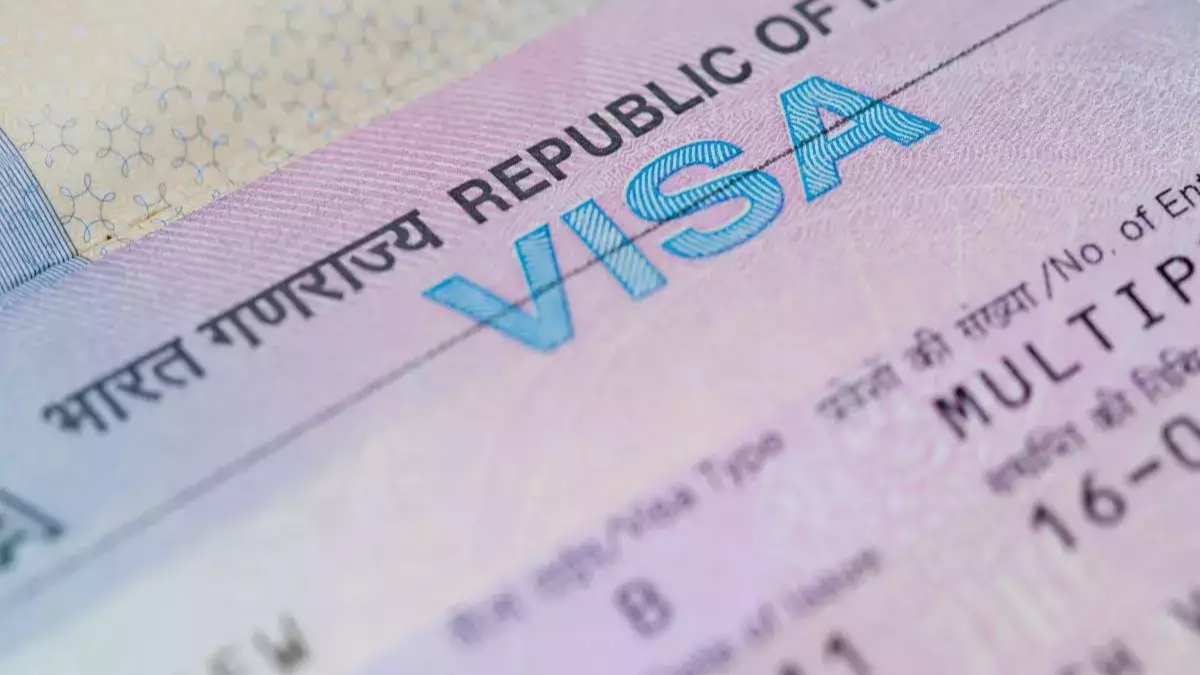 India has suspended visa services for Canadian citizens amid an escalating row over the killing of a Sikh separatist on Canadian soil.
Visa service provider BLS posted a message from India's mission blaming "operational reasons" for the decision.
Tensions flared this week after Canada said it was investigating "credible allegations" linking India with the murder of the separatist leader.
India angrily rejected the allegation calling it "absurd".
Analysts say relations between the countries, which have been strained for months, are now at an all-time low.
The message about the suspension of visas was first posted on the BLS website on Thursday.
"Important notice from Indian Mission: Due to operational reasons, with effect from 21 September 2023, Indian visa services have been suspended till further notice," it read.
India's foreign ministry refused to comment on the matter and asked the BBC to refer to the BLS website.
The move comes a day after India issued an advisory urging its citizens travelling to or living in Canada to "exercise utmost caution" in view of the "growing anti-India activities and politically-condoned hate crimes and criminal violence in Canada".
Canada has 1.4 million people of Indian origin, making up 3.7% of the country's population, according to the 2021 census. India also sends the highest number of international students to Canada – in 2022, they made up 40% of total overseas students at 320,000.
(BBC News)
One in 10 people now aged 80 or older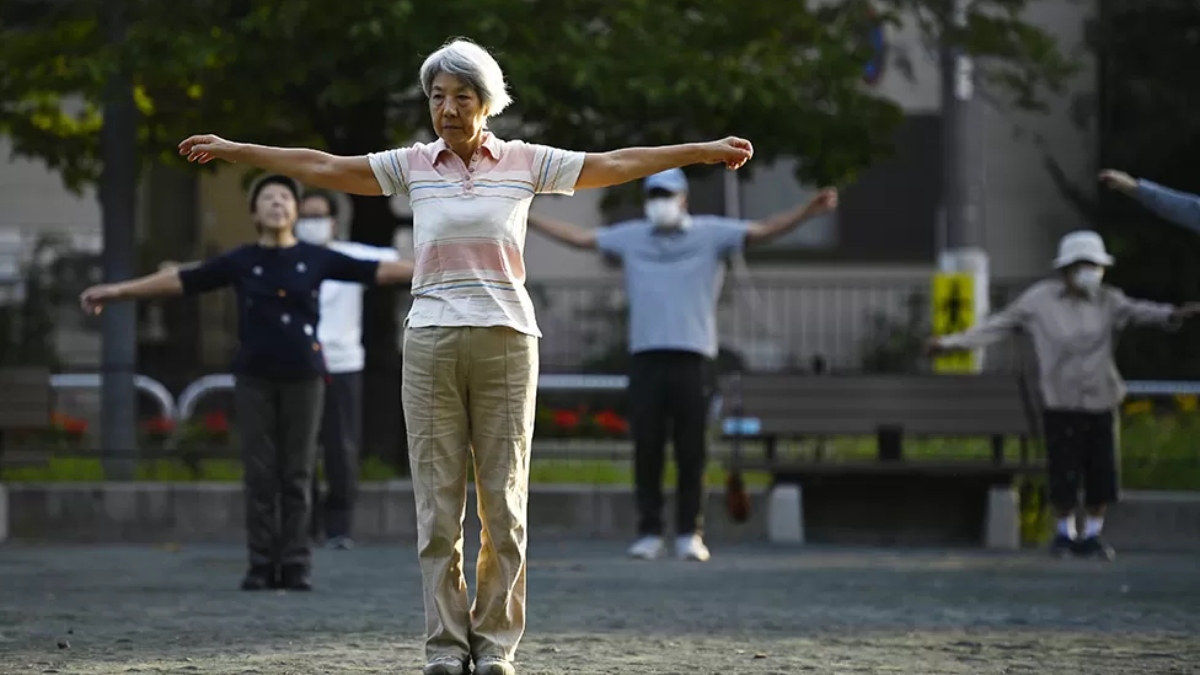 For the first time ever, more than one in 10 people in Japan are now aged 80 or older.
National data also shows 29.1% of the 125 million population is aged 65 or older- a record.
Japan has one of the lowest birth-rates in the world and has long struggled with how to provide for its ageing population.
It has the world's oldest population, measured by the proportion of people aged 65 or up, the United Nations says.
That proportion stands at 24.5% in Italy and 23.6% in Finland, which rank second and third respectively.
In Japan, those aged over 65 are expected to account for 34.8% of the population by 2040, according to the National Institute of Population and Social Security Research.
The country's elderly employment rate is among the highest across major economies – workers aged 65 or more make up more than 13% of the national workforce.
But this has done little to relieve the burden on the country's social security spending.
Japan has approved a record budget for the next fiscal year, in part due to rising social security costs.
Efforts to boost its birth rates have also met with little success amid the growing cost of living, and notoriously long working hours.
Birth rates are slowing in many countries, including Japan's neighbours, but the problem is particularly acute in Japan.
The country was estimated to have had fewer than 800,000 babies born last year – the lowest number since records began in the 19th century.
In the 1970s, that figure was more than two million.
Prime Minister Fumio Kishida said in January that his country is on the brink of not being able to function as a society because of its declining birth rate.
However authorities remain hesitant about accepting migrant workers as a solution to falling fertility.
Other countries in Asia are facing similar demographic challenges.
Last year, China's population fell for the first time since 1961, while South Korea has reported the lowest fertility rate in the world.
(BBC News)
UK to ban American bully XL dogs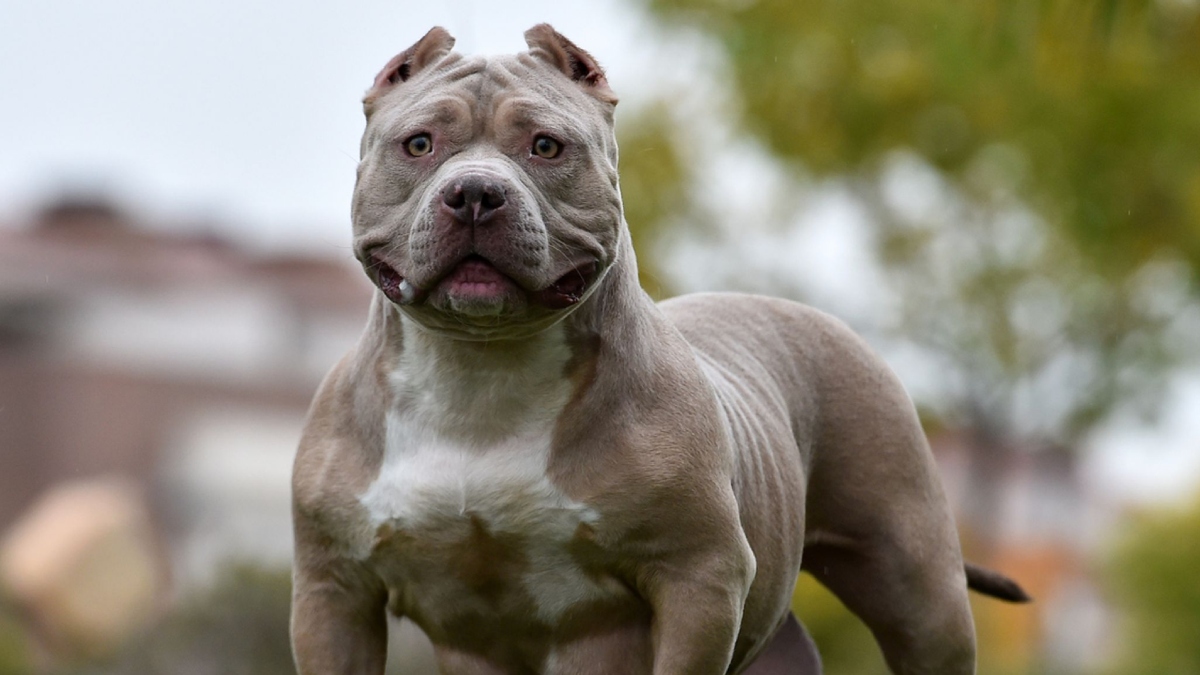 The British government has announced steps to outlaw the American bully XL by the end of the year.
The American bully XL is a popular breed that likely descended from pit bulls.
The ban was announced after a string of dog attacks that caused outrage on social media last week.
PM Rishi Sunak said it was clear the American XL bullies were "a danger to communities" and a ban was needed.
He added that experts and police will work together to "accurately define the breed" and powers will be used in the Dangerous Dogs Act.