Toxic haze in Delhi after Diwali festival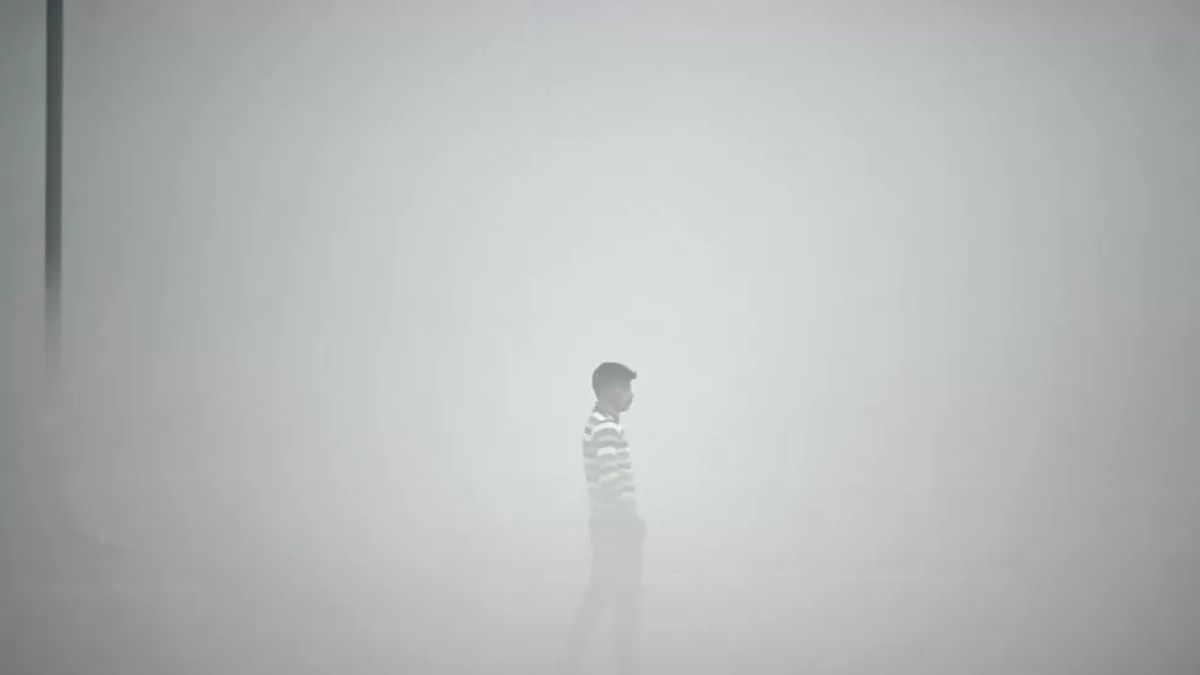 Residents of India's capital, Delhi, woke up to smoky skies as air quality dropped after the festival of Diwali.
People in the city burst crackers late into Sunday night despite a ban on fireworks due to high pollution levels.
Delhi has been battling toxic air for weeks, with the government announcing an early winter break for schools in an effort to protect children.
The city has high pollution through the year due to factors including vehicular emissions and dust.
But the problem becomes worse in winter as farmers in neighbouring states burn crop stubble. Low wind speeds also trap pollutants – such as those produced by firecrackers – in the lower atmosphere, making it hard to breathe.
On Monday morning, according to the Sameer app – which provides hourly updates based on federal pollution control board data – the Air Quality Index (AQI) across 37 monitoring stations in Delhi was above 200, with several places recording readings above 350. The AQI measures the level of PM 2.5 – fine particulate matter that can clog lungs and cause a host of diseases – in the air.
Levels between 101 and 200 are considered moderate while those between 201 and 300 are categorised as poor. Anything over 300 is categorised as "very poor" and a figure higher than 500 is considered "severe".
Prolonged exposure to high levels of pollution can cause discomfort and breathing difficulties to people.
India's Supreme Court has banned the use of firecrackers during Diwali, only allowing "green crackers" or those with reduced emissions. The Delhi government has also banned firecrackers during Diwali for the past few years, but there is little enforcement of the rule.
The ban on fireworks has also developed political tones, with some arguing that it is an attempt to target Hindu festivals.
On Monday, Delhi's environment minister Gopal Rai alleged that leaders from the Hindu nationalist Bharatiya Janata Party (BJP) – which is in power nationally but in the opposition in Delhi – had "incited" people to light firecrackers.
"The bursting of firecrackers has increased pollution levels in Delhi. Not many people have burst firecrackers but it was done in some places in a targeted manner," he said.
Leaders from the BJP had not officially responded to this.
The poor air quality on Monday came after rains on Friday morning led to a drop in pollution levels in Delhi over the weekend.
(BBC News)
UK announces measures to cut net migration with a five-point plan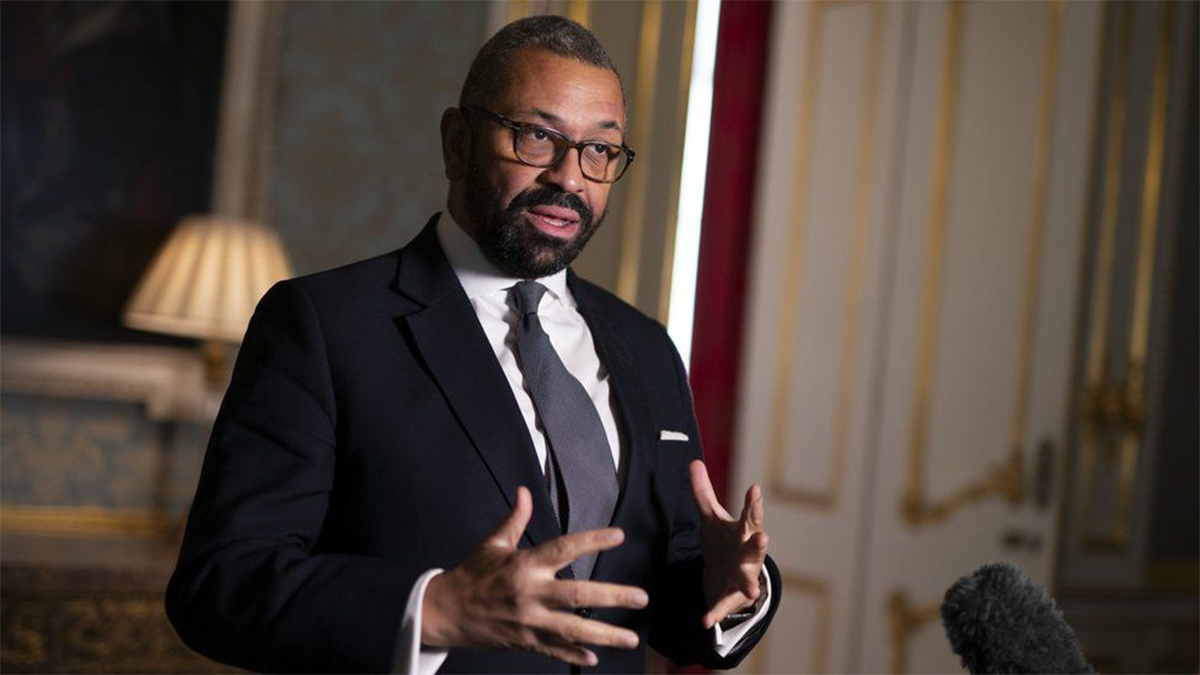 The UK government has introduced measures it promised would deliver the biggest-ever cut in net migration after levels soared to a record high.
Home Secretary James Cleverly announced a five-point plan to curb immigration, which he said was "far too high".
The changes included hiking the minimum salary needed for skilled overseas workers from £26,200 to £38,700.
Mr Cleverly claimed 300,000 people who were eligible to come to the UK last year would not be able to in future.
The minimum income for family visas has also risen to £38,700.
In a statement to MPs, the home secretary said migration to the UK "needs to come down" and there had been "abuse" of health and care visas for years.
"Enough is enough," Mr Cleverly said. "Immigration policy must be fair, legal, and sustainable."
The migration plan comes after official figures last month showed net migration had soared to a record 745,000 in 2022.
Conservative MPs have since piled pressure on Prime Minister Rishi Sunak and his government to bring down net migration, which is the difference between those entering and leaving the UK.
The sharp increase represents a huge political challenge for Mr Sunak and the Conservatives, who have repeatedly promised to reduce net migration since winning power in 2010, and "take back control" of the UK's borders since the Brexit vote.
The party's 2019 election manifesto committed to getting the number down, without setting a specific target, while David Cameron once pledged to bring net migration below 100,000 when he was prime minister.
Immigration is shaping up to be a key issue ahead of the next general election, which is expected in 2024.
With Labour leading in opinion polls, Mr Sunak has vowed to "do what is necessary" to bring down net migration.
On top of the new salary requirements, the government said it would:
• Ban health and care workers bringing family dependants to the UK
• End companies being able to pay workers 20% less than the going rate for jobs on a shortage occupation list
• Increase the annual charge foreign workers pay to use the NHS from £624 to £1,035
• Raise the minimum income for family visas to £38,700, from £18,600 from next spring
• Ask the government's migration adviser to review the graduate visa route to "prevent abuse"
The home secretary told MPs the changes would take effect in the spring next year.
"In total, this package, plus our reduction in students dependants, will mean around 300,000 fewer people will come in future years than have come to the UK last year," Mr Cleverly told MPs.
The figure of 300,000 is an estimate, based on internal Home Office calculations.
The Home Office believes the previously announced ban on most overseas students bringing dependents with them will account for almost half of the overall reduction.
Labour's shadow home secretary Yvette Cooper said Monday's announcement was "an admission of years of Tory failure on both the immigration system and the economy".
She said while net migration "should come down", the Conservatives were "failing to introduce more substantial reforms that link immigration to training and fair pay requirements in the UK, meaning many sectors will continue to see rising numbers of work visas because of skills shortages".
Unison general secretary Christina McAnea said the "cruel plans spell total disaster for the NHS and social care".
"Migrant workers were encouraged to come here because both sectors are critically short of staff. Hospitals and care homes simply couldn't function without them," she said.
The plans were welcomed by some Conservative MPs, with former cabinet minister Simon Clarke calling the changes "serious" and "credible" steps.
But Mr Cleverly's predecessor as home secretary, Suella Braverman, was less impressed.
She said the package was "too late and the government can go further" on salary requirements and "shortening the graduate route".
Mrs Braverman claimed she had put forward similar proposals six times when she was home secretary "but the delay has reduced their impact".
She has lambasted the government's record on immigration since she was sacked as home secretary by Mr Sunak last month.
Staffing concerns
The latest statistics show the challenge ministers will face in reducing migration into the health sector, which has come to rely heavily on hiring workers from abroad.
The government said in the year ending September 2023, 101,000 visas were issued to care workers.
An estimated 120,000 visas were granted to the family dependants of those care workers, the government said.
The care sector is facing staffing shortages and providers have resisted curbs on their ability to hire foreign workers.
The government's migration advisers have previously said "persistent underfunding" of local councils, which funds most adult social care, is the most important factor in the staffing crisis.
Mr Cleverly acknowledged some care workers might be deterred from coming to the UK because they would not be able to bring families under the new rules.
But he said he believed there would still be care workers who would be willing to work in the UK.
Dr Madeleine Sumption, director of the Migration Observatory, said the decision to raise the family income threshold to £38,700 was "the biggest surprise of the day".
The government's changes to the minimum income for family visas mean that people may be blocked from bringing their relatives to stay in the UK under certain circumstances.
"Family migration makes up a small share of the total, but those who are affected by it can be affected very significantly," Dr Sumption said.
"The largest impacts will fall on lower-income British citizens, and particularly women and younger people who tend to earn lower wages."
Source: BBC
BJP leads in 3 of 4 states in key regional elections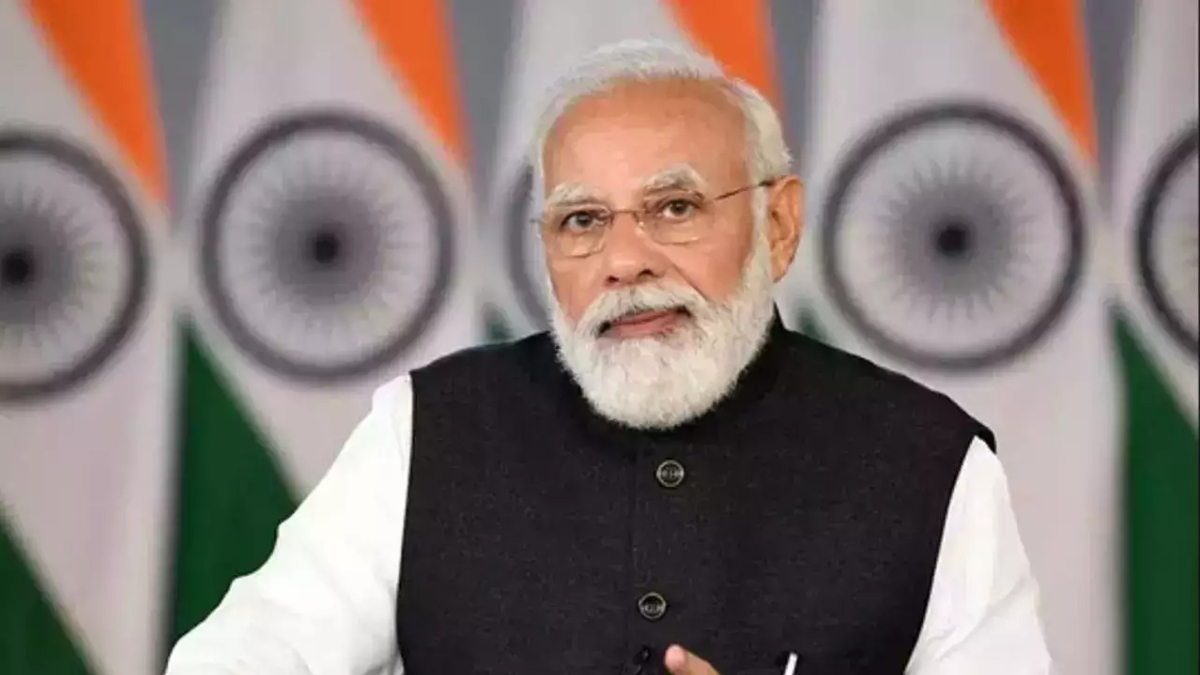 India's Hindu nationalist party was headed for a clear win in three out of four states Sunday, according to the election commission's website. The crucial poll has pitted India's opposition against the ruling party of Prime Minister Narendra Modi ahead of next year's vital national vote.
Ballot counting showed Modi's Bharatiya Janata Party, or BJP, was poised to wrest control of the states of Chhattisgarh and Rajasthan from the Indian National Congress, India's main opposition party. The BJP was also likely to be re-elected in Madhya Pradesh in for a record fifth term.
The Congress was comfortably leading in Telangana state which is ruled by the strong Telangana Rashtra Samithi, known for opposing BJP in the state.
Final results are expected later Sunday.
Vote counting in a fifth state, Mizoram, is set for Monday where BJP's regional ally, Mizo National Front, is in power.
Elections in the five states were held last month where more than 160 million people, or a sixth of India's electorate were eligible to vote in the polls. Polling in India is generally done in phases owing to the large population.
Modi thanked voters for "their unwavering support" in the states his party was leading.
"The results in Chhattisgarh, Madhya Pradesh and Rajasthan indicate that the people of India are firmly with politics of good governance and development, which the @BJP4India stands for," Modi wrote on X, formerly known as Twitter.
Rahul Gandhi, the Congress leader, conceded defeat in the three states where his party was trailing behind the BJP. "The battle of ideology will continue," he wrote on X, formally known as Twitter, and thanked the people of Telangana where his party was winning.
Modi and his party remain popular on a national level after nearly a decade in power and surveys suggest he is expected to win a third consecutive term in 2024. But a new alliance of 28 opposition parties, called INDIA, is expected to challenge Modi's party nationally. The acronym, which stands for Indian National Developmental Inclusive Alliance, comprises India's previously fractured opposition parties and is led by the Congress party.
Both the Indian premier and the Congress leader Gandhi flew across the five states to woo voters as they campaigned to support their parties' candidates. The charged-up voting campaigns witnessed both leaders promising voters subsidies, loan waivers and employment guarantees.
Modi will seek reelection next year at a time when India's global diplomatic reach is rising. But in recent polls, Congress has dented his party's image of invincibility by toppling local BJP governments in state elections in southern Karnataka and northern Himachal Pradesh.
The elections come at a time when India is facing multiple challenges; rising unemployment, attacks by Hindu nationalists against the country's minorities, particularly Muslims, and a shrinking space for dissent and free media.
Source: The Associated Press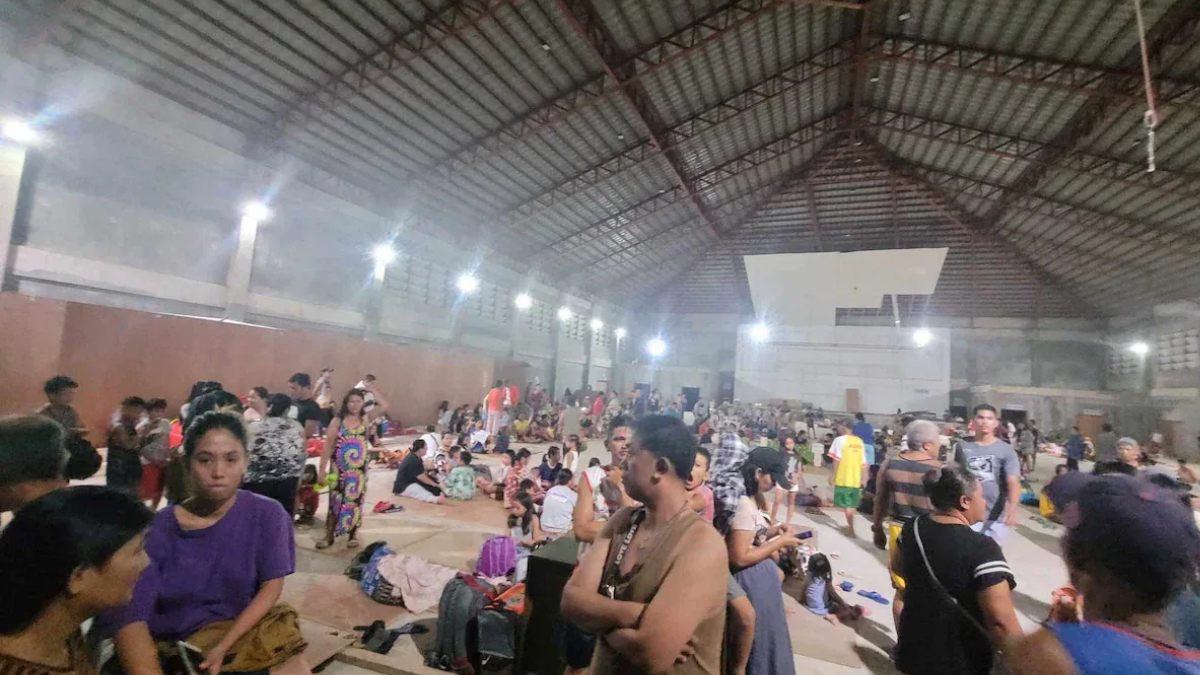 The Philippines lifted a tsunami alert early on Sunday as waves receded from a magnitude 7.4 earthquake that struck the south of the country, triggering coastal evacuations and some waves in there and in Japan.
There were no initial reports of casualties or serious damage from the quake in the Mindanao region, although some residents reported damage to buildings in the area, which is less populated than some parts of the archipelago.
More than 500 aftershocks were recorded, and the Philippines' Institute of Volcanology and Seismology (Phivolcs) urged caution as people resumed normal activities.
"The tsunami threat associated with this earthquake has now largely passed the Philippines," Phivolcs said in a statement but advised people in threatened communities to heed the instructions from local authorities.
It had earlier urged people living near the coast of Surigao Del Sur and Davao Oriental provinces to move inland.
The national disaster said it was assessing the impact of the quake, with a team on the ground collating information.
The Philippine Coast Guard put all its vessels and aircraft on alert for potential dispatch.
"We started going back to our homes early on Sunday, although we are still shaking because of aftershocks," Julita Bicap, 51, a front desk staffer at GLC Suites hotel in the seaside town of Bislig, said after power was restored around 5 a.m. (2100 GMT)
"There are aftershocks even now. Last night we were at the evacuation centre including my two foreigner guests. One of them came back to the hotel already," Bicap told Reuters, adding that she noticed a small crack in the hotel's front wall.
The largest aftershock was magnitude 6.5, according to the European-Mediterranean Seismological Centre.
Earthquakes are common in the Philippines, which lies on the "Ring of Fire", a belt of volcanoes circling the Pacific Ocean that is prone to seismic activity.
Scores of residents were seen in an evacuation centre in photographs posted on social media by the authorities in Hinatuan province, 30 km (20 miles) from the quake's epicentre.
Philvolcs' Hinatuan-Bislig Bay station recorded maximum waves of 0.64 metre (2 feet). Japan's Hachijojima island, some 290 km (180 miles) south of Tokyo, recorded waves of 40 cm (1.3 feet), the Japan Meteorological Agency said.
The U.S. Tsunami Warning System had initially warned of waves of up to 3 metres (10 feet) above the usual high tide level.
The quake, which struck at 10:37 p.m. (1437 GMT) on Saturday, was at a depth of 25 km (15 miles), Philvolcs said.
James Soria, who owns a small hotel in Hinatuan, said there had been significant damage to his home. "It's shaking again here now," he told Reuters before the call was disconnected as another aftershock hit.
Cosme Calejesan, 47, said there had been damage to his house in Surigao City 185 km (115 miles) from the epicentre, but the structure was intact.
"I was already asleep, but I was woken up by the creaking sounds of my cabinets when the tremor occurred," he said. "It was frightening. It was sudden and abrupt and I was worried for my children."
(Except for the headline, this story has not been edited by srilankamirror staff and is published from a syndicated feed.)