Ukrainian, Russian & Belarusian activists win Nobel Peace Prize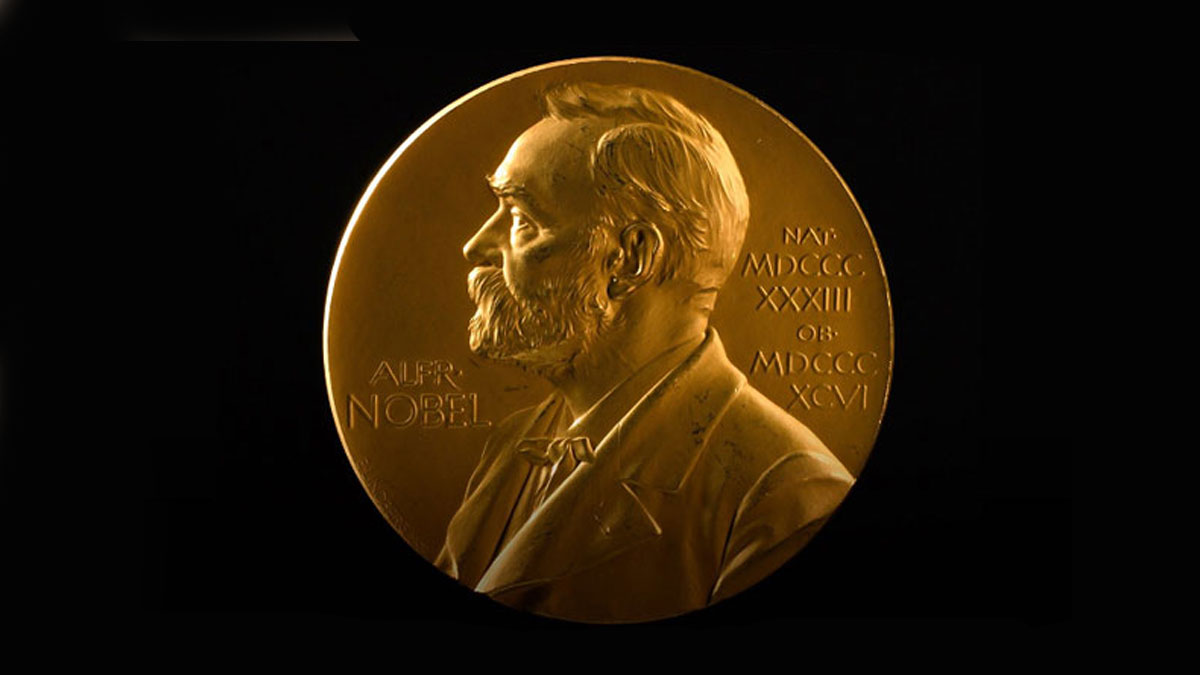 Ukrainian, Russian and Belarusian civil rights campaigners are the joint winners of this year's Nobel Peace Prize.
Ales Bialiatski takes the award for his work as a human rights advocate in Belarus while Russian human rights organisation Memorial and the Ukrainian human rights organisation the Center for Civil Liberties are also winners.
The announcement was made at a news conference in the Norwegian capital, Oslo and they are recognised for their "outstanding effort to document war crimes, human right abuses and the abuse of power", the Nobel Committee says.
The Nobel Peace Prize is awarded annually to a person, or people, who have worked to benefit humankind. Previous winners of the Nobel medal include Barack Obama in 2009 and Malala Yousafzai who shared the prize in 2014.
(BBC News)
World's largest active volcano erupts in Hawaii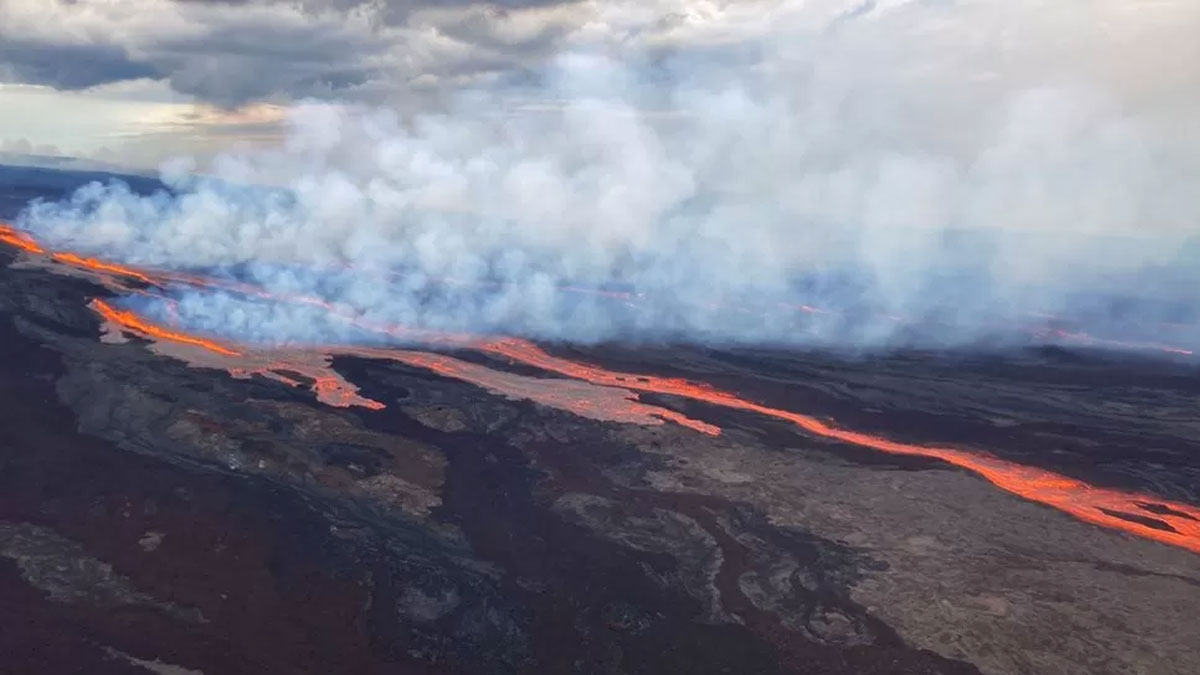 The world's largest active volcano, Hawaii's Mauna Loa, has erupted for the first time in almost 40 years, BBC reported.
The lava flow is mostly contained within the summit, but residents have been placed on alert and were earlier warned about the risk of falling ash.
The US Geological Service (USGS) has said the situation could change rapidly.
The volcano's alert level has also been upgraded from an "advisory" to a "warning" – the highest classification.
No evacuation orders have been issued and populated areas are unlikely to be impacted at this stage, emergency officials say.
Mauna Loa, located inside Hawaii Volcanoes National Park, covers half of the US state's Big Island. The volcano rises 13,679ft (4,169m) above sea level and spans an area of more than 2,000 sq miles (5,179 sq km).
It erupted at 23:30 local time on Sunday (09:30 GMT Monday) at Moku'āweoweo, the volcano's summit caldera. Calderas are hollows that form beneath the summit at the end of an eruption.
It followed a series of warnings that an eruption was possible after a spate of recent earthquakes in the region, including more than a dozen reported tremors on Sunday.
India police say rats ate 200kg of seized cannabis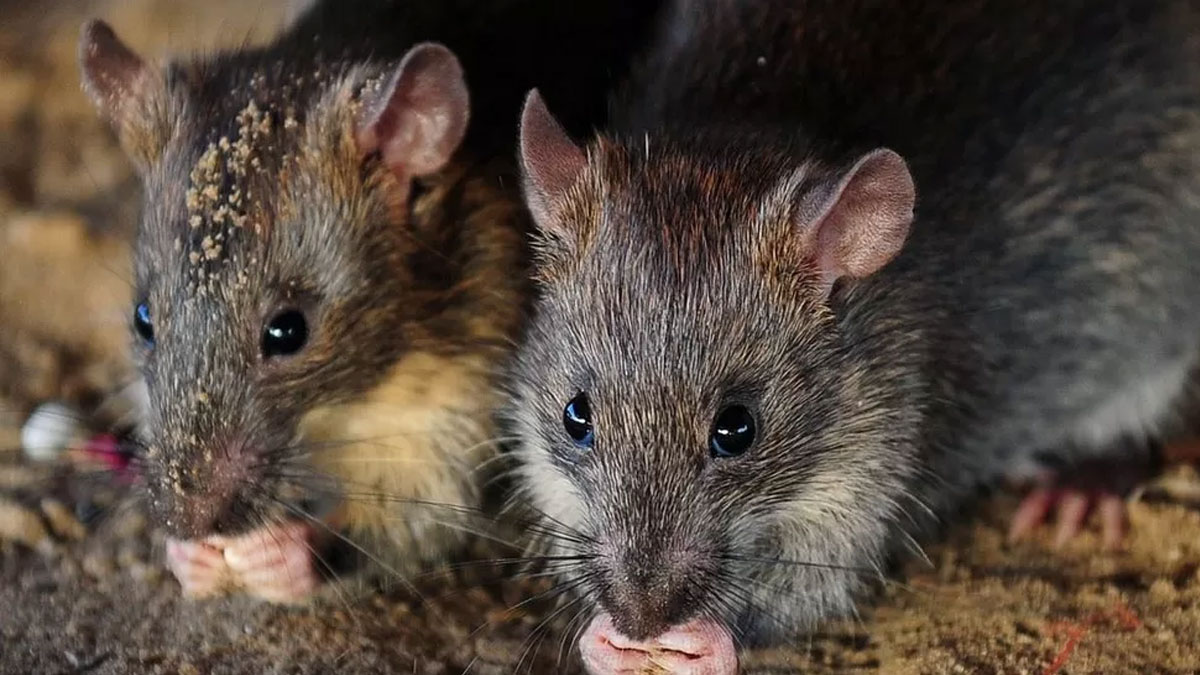 Police in India have blamed rats for destroying nearly 200kg (440lbs) of cannabis seized from pedlars and kept in police stations.
"Rats are tiny animals and they have no fear of the police. It's difficult to protect the drug from them," a court in Uttar Pradesh state has said.
The court had asked the police to produce the stash as evidence in cases of drug peddling.
The judge cited three cases in which marijuana was destroyed by rodents.
Judge Sanjay Chaudhary said in an order that when the court asked the police to produce the seized drug as evidence, it was told that 195kg of cannabis had been "destroyed" by rats.
In another case involving 386kg of the drug, the police filed a report saying "some" of the cannabis was "eaten up by the rats".
Judge Chaudhary said some 700kg of marijuana seized by the police was lying in police stations in Mathura district and that "all of it was under danger of infestation by rats".
He said the police had no expertise in dealing with the matter as the rats were "too small". The only way to protect the seized goods from "such fearless mice", he added, was to auction the drugs to research labs and medicine firms, with the proceeds going to the government.
MP Singh, a senior police official of Mathura district, told reporters that some of the marijuana stored in police stations under his vicinity had been "damaged due to heavy rains" and not destroyed by rats.
In 2018, eight Argentinian police officers were fired after they blamed mice for the disappearance of half a ton of cannabis from a police warehouse. But experts disputed the claim, saying that the animals were unlikely to confuse the drug for food and "if a large group of mice had eaten it, a lot of corpses would have been found in the warehouse".
A study published in 2019 found that when laboratory rats were given cannabis-laced dough, they "tended to become less active and their body temperature also was lowered".
In 2017, police in the eastern state of Bihar had blamed rats for consuming thousands of litres of confiscated alcohol, a year after the state banned the sale and consumption of alcohol.
In 2018, technicians who arrived to fix a malfunctioning cash machine in the state of Assam found that currency notes worth more than 1.2m rupees ($14,691; £12,143) had been shredded – and the suspected culprits were rats.
Anwar Ibrahim sworn in as Malaysian PM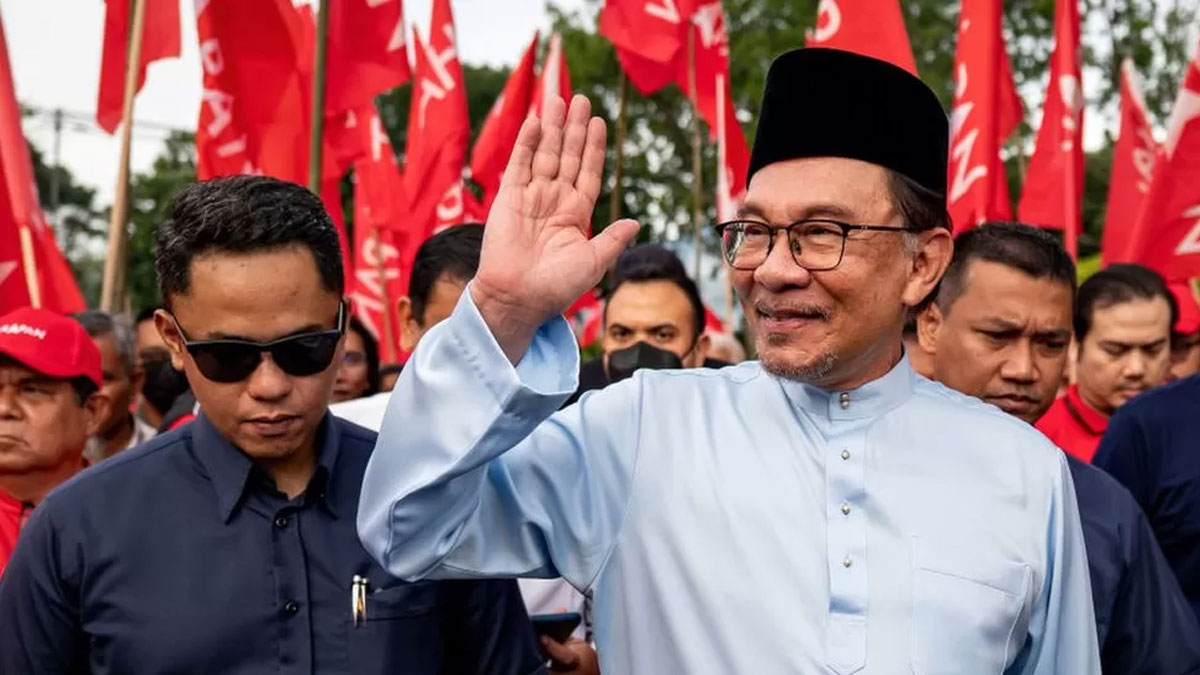 Malaysia's veteran opposition leader Anwar Ibrahim has been sworn in as the country's new prime minister, after several days of post-election deadlock.
The new leader was appointed by King Sultan Abdullah, after elections over the weekend resulted in an unprecedented hung parliament.
Neither Mr Anwar nor ex-premier Muhyiddin Yassin had won the simple majority needed to form a government.
It is not immediately clear who Mr Anwar will go into coalition with.
"After taking into the consideration the views of Their Royal Highnesses the Malay Rulers, His Majesty has given consent to appoint Anwar Ibrahim as the 10th Prime Minister of Malaysia," said a statement released by the palace earlier on Thursday.
The new PM was sworn in by the king in the late afternoon.
Mr Anwar's Pakatan Harapan (PH) party, which won the biggest share of seats in Saturday's election, does not have enough seats on its own to form a government.
It took five days of intense negotiations to reach an agreement on a new government, during which time various combinations of parties and forms of alliances were discussed, and then rejected.
Many of the political leaders have personal and ideological differences which made it hard to find a workable majority.
In the end it was left to Malaysia's constitutional monarch, King Abdullah, to summon all the leaders to the palace to try to find sufficient common ground.
It is not clear what form the new government will take; whether a formal coalition of parties, a minority government with other parties offering a confidence and supply agreement, or a national unity government including all the main parties.
(BBC News)