Aeroflot resume flights to Colombo from Oct. 09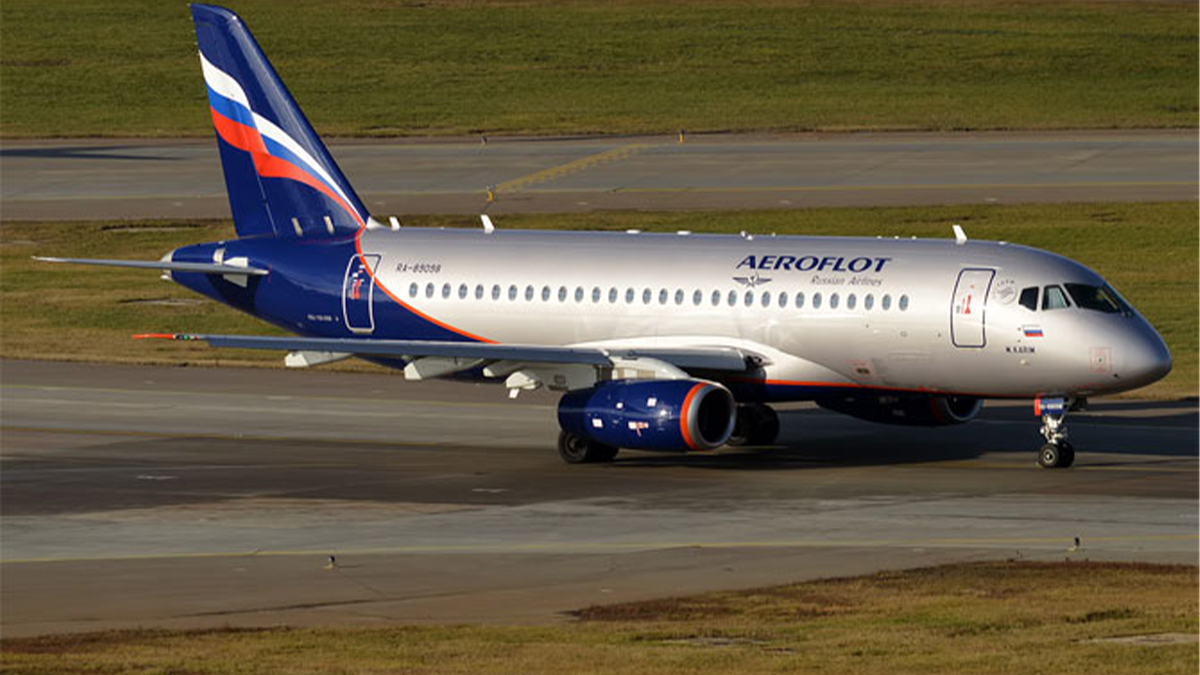 Russia's state-owned airline – Aeroflot has decided to resume flights from Moscow to Sri Lanka with effect from October 09, 2022.
"Starting from October, Aeroflot will resume regular flights to Colombo, Bangkok, and Goa. Flights will be operated on Airbus A330 aircraft," the airlines said in a statement.
From October 09, the airline will resume Colombo flights, which will initially operate twice a week.
The statement further notes :
From 30 October, Aeroflot will relaunch seven weekly flights to Bangkok, and from 2 November, the airline will operate up to three weekly services to Goa.
The sale of tickets for flights to Colombo and Bangkok is open, and the sale for tickets for flights to Goa will be launched shortly.
The up-to-date schedule is available on Aeroflot's website.
To book tickets, please, go to Aeroflot's website, mobile application, contact the airline's 24-hour call centre: +7 495 223 5555, 8-800-444-5555 (free call in Russia), *555 (for mobile phones), or visit one of the airline's sales offices, or ticket sales agents.
Cabinet approval for divestment of govt's stake in SLT & Lanka Hospitals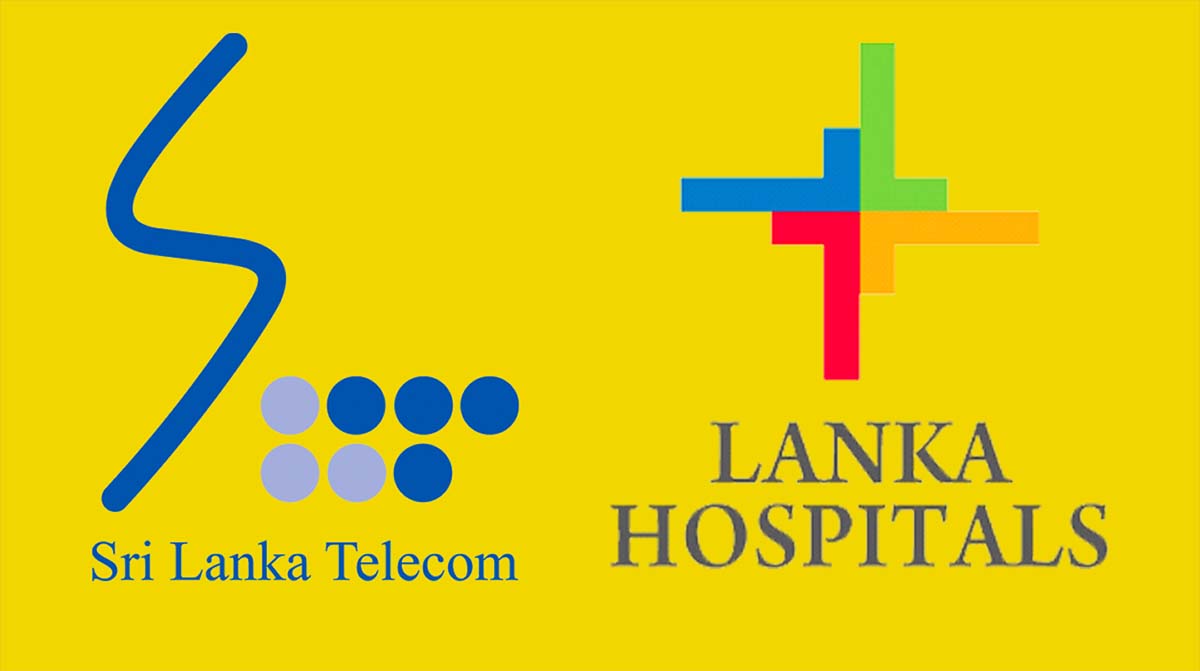 The Secretary to the Treasury has informed the Board of Directors of Sri Lanka Telecom PLC (SLT) and Lanka Hospitals PLC that the Cabinet of Ministers has granted approval in principle for the divestment of the stakes held by the Treasury Secretary in the two companies.
The government owns a 49.50% stake in SLT PLC and a 51.34% stake in Lanka Hospital PLC.

Indian eggs to reach SL tomorrow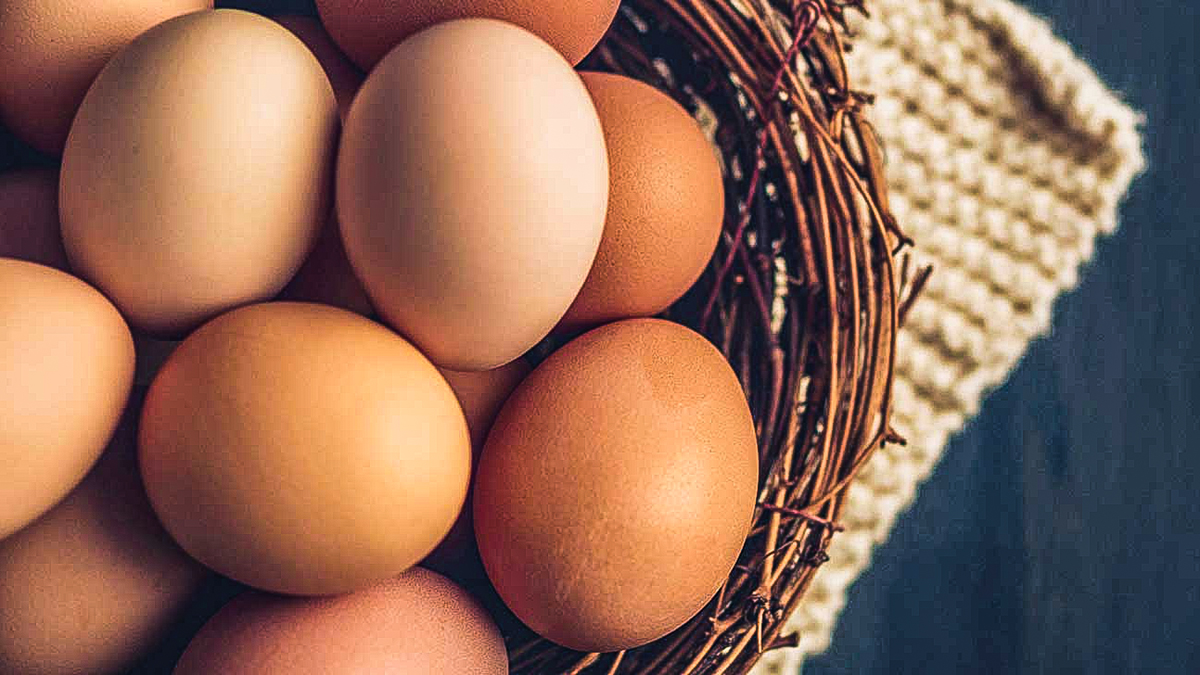 The first consignment of eggs imported from India will reach Sri Lanka tomorrow (March 19), the State Trading (General) Corporation says.
The shipment will carry two million eggs in total, according to a spokesperson of the corporation.
The Sri Lankan government decided to import eggs in a bid to control the soaring prices.
However, imported eggs will not be sold for general consumption but are to be used only for bakery manufacturing.
Meanwhile, it is recommended that gloves are used when handling imported eggs in the bakery industry and eggshells are safely discarded, ensuring that the remaining eggshells are not released to the environment under any circumstances.
Related News :
Special guidelines to dispose shells of eggs imported from India
People's Bank issues clarification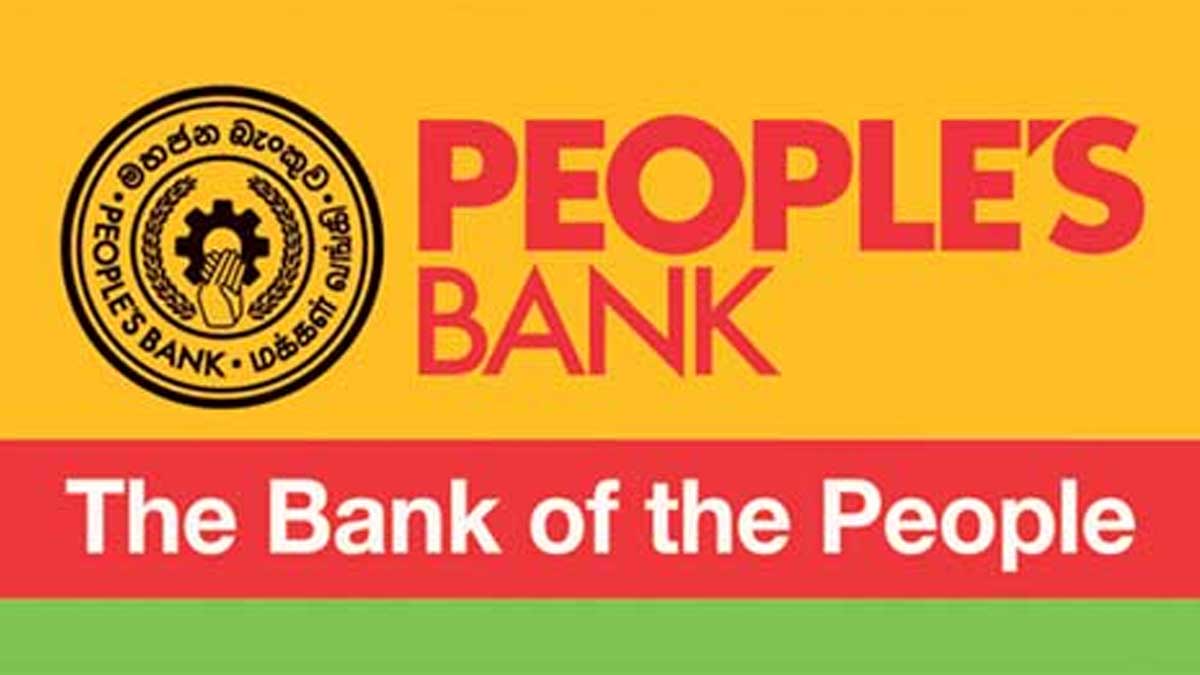 In a statement, People's Bank has clarified that they have not received any direct or indirect requests or instructions from any state institution to close their accouts with the bank.
Previously, the state owned 'Dinamina' newspaper had reported that heads of government institutions have informed the Ministry of Finance that they will immediately move their existing accounts at the People's Bank to other banks.
The media release issued by People's Bank today (17), is as follows :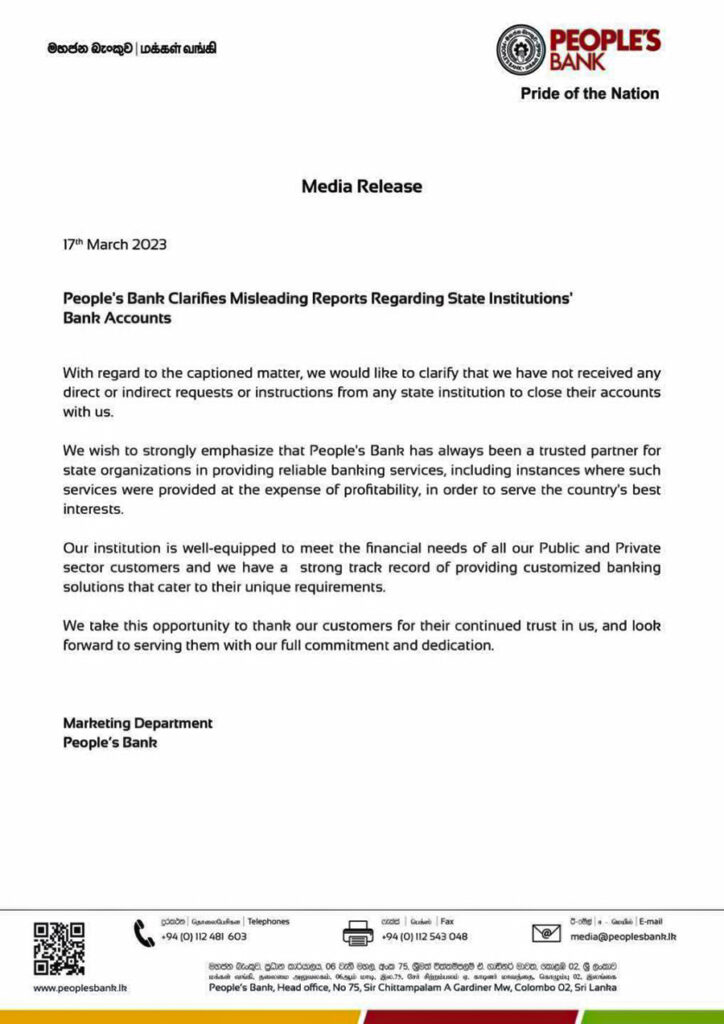 Related News :
People's Bank in danger! ; Depositors continue to withdraw money