Coming out of the crisis – Geopolitics and IMF – Part I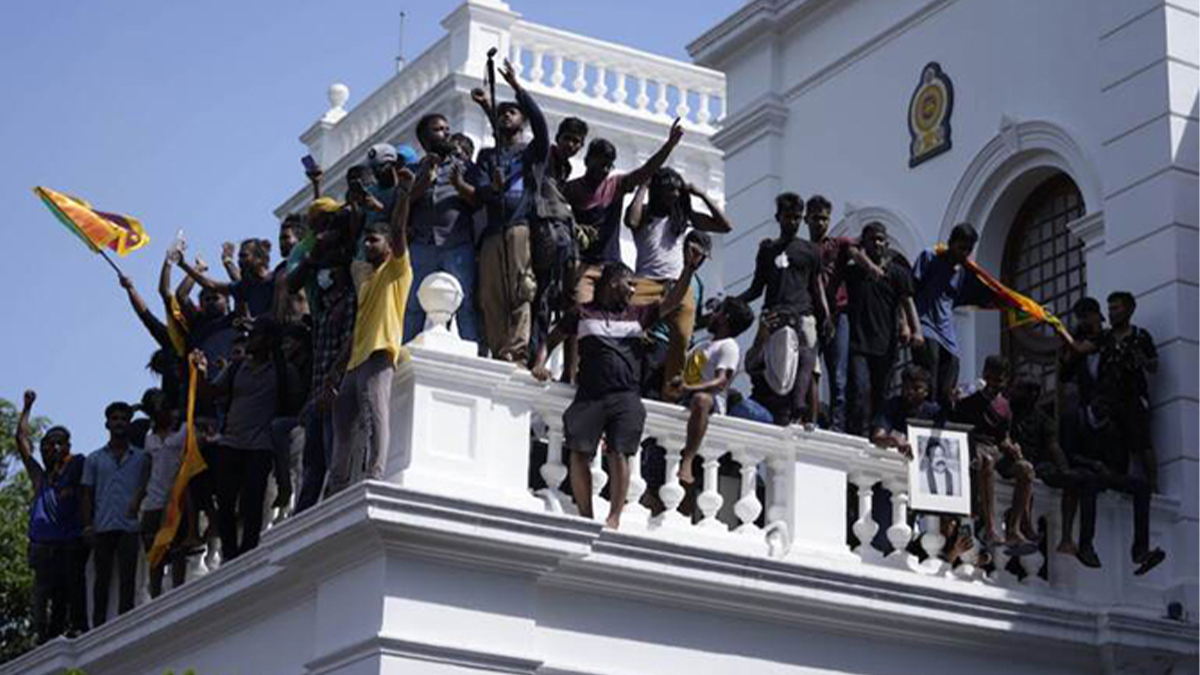 Politics of #GotaGoHome protests and arrival of IMF
Present economic chaos is neither "pandemic" made nor "Gota" made crisis per se. It was in the making with the free market economy for decades, was accelerated on top gear during the second presidential tenure of Mahinda Rajapaksa and continued with less noise through "yahapalanaya" of PM Wickramasinghe. The heavily corrupt and looted economy by then got stuck with the Covid-19 pandemic and was shattered into smithereens under President Gotabhaya Rajapaksa, handled by a set of loony amateurs.
Initial collapse of the economy was spoken of in the agricultural sector with the total ban on chemical fertiliser and agri-inputs in end April 2021. By December 2021 there was growing resentment in the urban middleclass over quality of LP gas and its shortage with power cuts and fuel shortages bringing the forex crisis into the open in early January 2022. Towards mid-February, with urban middleclass life going haywire, Gota government was challenged by them at popular city locations. That led to the new middleclass protest culture at Galle face as the #GotaGoHome youth protest in first week of April with heavy campaigning on social media.
Youth groups that originally flagged the #GotaGoHome protest have now basically settled with unforeseen, unexpected double entry of Wickramasinghe as Executive President, heading a seemingly non-Rajapaksa government. #GotaGoHome campaigners have also gone silent on their initial public calls to reject the 225 Member parliament as corrupt. Recent appointments of 37 State Ministers have also left out 03 of the 04 Rajapaksas in parliament. With a few days pause on "power cuts" followed by a 01 hour plus tolerable cut with fuel queues out of sight, the urban middleclass has gradually gone back to their usual lifestyle, though with some uncertainty.
Political groups in the fringe who picked up on the protests from Galle face green took them out onto the streets as violent street fights inviting heavy repression from Wickramasinghe rule. Their call against arrests of "peaceful protesters" are being isolated from society, with the urban middleclass focussed more on "social stability necessary" and the would-be outcome of the "IMF bailout". The repression meanwhile continues using the dreadful Prevention of Terrorism Act (PTA) with President Wickramasinghe least concerned about UNHRC Sessions, their Reports and Resolutions over 12 years old and with nothing conclusive. They don't play adversely anymore on Wickramasinghe in Sri Lankan politics.
Geo-politics of "regime change"
Wickramasinghe first brought in as PM on 12 May with the ouster of PM Rajapaksa, immediately lifted the submerged economic crisis out from its political pit, in very concrete terms. He was obviously expected to lift the economic crisis into the major platform of social concern to revive the shattered open market economy. With a very bleak picture painted on the immediate future of the country he assured, "our friendly nations will come to assist us, but that would take a few months". The implied message was his presence is what brings in aid from "friendly nations" and he is indispensable.
This novel "regime change" now firmly established with Wickramasinghe as Executive President. leaves covert geo-political manoeuvrings more conspicuous for political beavers to tunnel through. It's seriously unthinkable how Sinhala-Buddhist South with its very backward culture, would have coined a slogan in English as #GotaGoHome. History of protests in Sinhala South have never known any slogan or demand coined in English. The slogan "Go Home" is quite common in English-speaking Western bloc, that Wickramasinghe calls "our friendly nations". Obviously, it was planted in social media through few FB savvy youth. The campaign was being planned elsewhere with youth given a new "peaceful" flavour in protests calling for a "regime change" they did not know. They were not even aware despite their #GotaGoHome campaign, President Gotabhaya Rajapaksa was not the real target. The regime change planned was a "personality change" with PM Mahinda Rajapaksa sent home to install Wickramasinghe as PM.
Wickramasinghe's ascend was seen by the urban middleclass as positive. Their distancing from Galle face thereafter led to leadership conflicts with numerous youth groups claiming sole ownership for the franchise of #GotaGoHome campaign and protest that was fast declining.
When parliament met on 17 May after a long adjournment the TNA Jaffna District MP Sumanthiran presenting his No Confidence Motion (NCM) against President Gotabhaya Rajapaksa in parliament, divulged a totally unknown connection between Wickramasinghe and the #GotaGoHome protest. He said Wickramasinghe vetted the NCM draft on 26 April and sent it to Galle face campaign organisers to obtain their approval before giving his consent to support the NCM. Sumanthiran for sure would not have let that cat out of the bag, had Wickramasinghe stayed with his previous promise to support the NCM in parliament.
That revealed links between Galle face protest, a politically scheming Wickramasinghe and the regime change the US had always wanted with them counting shots in a free market economy. US Ambassadress in Colombo Ms. Julie Chung was seen hurrying to protest against oppressive security intervention at Galle face on 09 May afternoon but had no interest in condemning attacks on public and private property and private residences of government politicians the following day. It took Ambassadress Chung hardly one hour to wish PM Wickramasinghe in a tweet after he was sworn in as PM promising the US would support Sri Lanka with IMF negotiations. PM Wickramasinghe's decision to work along with IMF, was decided in Washington DC, before Colombo.
Next morning, first to meet PM Wickramasinghe were the Indian High Commissioner and the Ambassador for Japan in Colombo, two of the 04 "Quadrilateral Security Dialogue" (QSD) partners, others being the US and the Aussies. The US and India have always been overly concerned about China in Bay of Bengal and in Indo Pacific region that leave Sri Lanka as everyone's pet pawn.
Then came the historic event of US Ambassadress Chung meeting with JVP leaders Anura Kumara and Vijitha Herath on 14 May at their party headquarters. While the JVP still pretends indifferent to that crucially timed surprising meet, Ambassadress Chung tweeted the same evening, "I continue to meet with a wide range of political representatives to encourage the Sri Lankan government's efforts to move toward sustainable, inclusive solutions to the economic crisis,". She had begun her campaign with no loss of time to ensure Wickramasinghe will not be adversely pressured by Opposition political parties.
Meanwhile new protests began with the Sinhala generic "aragalaya" by the Frontline Socialist Party (FSP) with ferocious outbursts using their politically monopolised Inter University Student Federation (IUSF), their party cadres and affiliates in semi-rural society brought to the streets against President Gotabhaya. This compelled the JVP to keep abreast of the vociferous FSP protests to satisfy their now mellowed party fans. Thus, forcing President Gotabhaya Rajapaksa to vacate his official residence and subsequently the presidency. That in turn gave Wickramasinghe the executive presidential power he was always denied through elections.
US has always been an important political ally for all who wanted the Rajapaksa regime ousted. One should also keep in mind it was the US and its Western lobby that created and funded the anti-Rajapaksa campaign on HR violations with elite Colombo based non-governmental organisations till 2015 January ouster of Rajapaksa government. These HR campaigners were shuttling between Geneva and Colombo twice every year till 2015, though not seen or heard now
Can Wickramasinghe sustain himself?
There is in Colombo middleclass society, more within the traditional and especially the globally exposed bi-lingual urbans, a subconscious feeling Wickramasinghe would be the leader who could muster international support to get Sri Lanka on its feet once again. For most Sri Lankans "International Community" is nothing but the Western power bloc. Within the traditional business community too there are corporate heads who prefer Wickramasinghe to most others. Their need to have a Western looking liberal leader, make them ignore the fact he miserably failed twice before. His reputation as an efficient and an effective political manager was proved a "tailored image" with faulty measurements that went beyond his capabilities. During his second tenure from 2015 January, he also failed to prove he is "Mr. Clean" as projected in urban middleclass circles.
Brought to replace the two top Rajapaksas in power and to work in tandem with the IMF, he is deep in a political crisis, while being tasked with the major responsibility of getting the dismantled economy put together. Interlocked, the two crises also provide him space though uncomfortable, for a political move or two. He has to ensure the SLPP parliamentary group stays with him, loyal or not. He also has to show the world he is in control of State agencies, including police and the defence forces. And then develop trust in urban society and in the private business community, he can negotiate an IMF bailout to revive the local economy. In short, he has to show the local and the international community, he is "not Gotabhaya".
His initial effort was to keep the SLPP group pacified with a "Rajapaksa loyalist" (a Royalist too) appointed as Prime Minister with a small group of 18 more as cabinet ministers, to also impress People he is not wasting public funds on a jumbo cabinet. His attempt to please the People had to be abandoned to please SLPP and SLFP MPs in government. He has to make sure of a stable majority in parliament to push through bills and enactments as required by IMF conditions. He was thus compelled to compromise with the SLPP majority and some in the SLFP to provide 37 more positions as State Ministers.
Rest is now history with numerous interpretations about the #GotaGoHome Galle face protest, Wickramasinghe's entry and the "aragalaya" thereafter. Now its IMF and Wickramasinghe who are in control of reviving the SL economy on their own terms. But what of the IMF bailout package itself with conditions not clearly spelt out? Will they lead to a new round of social protests outside everything that was mapped for Galle face? With just 01 vote in parliament and compelled to depend on SLPP vote bloc can Wickramasinghe hang on to the next 02 remaining years in power? IMF bailout package in a way would be the deciding factor of his stay.
– Kusal Perera
21 September 2022
(kusalperera.blogspot.com)
Part II is to follow…
The Elephant Whisperers: Indian short documentary is best at Oscars 2023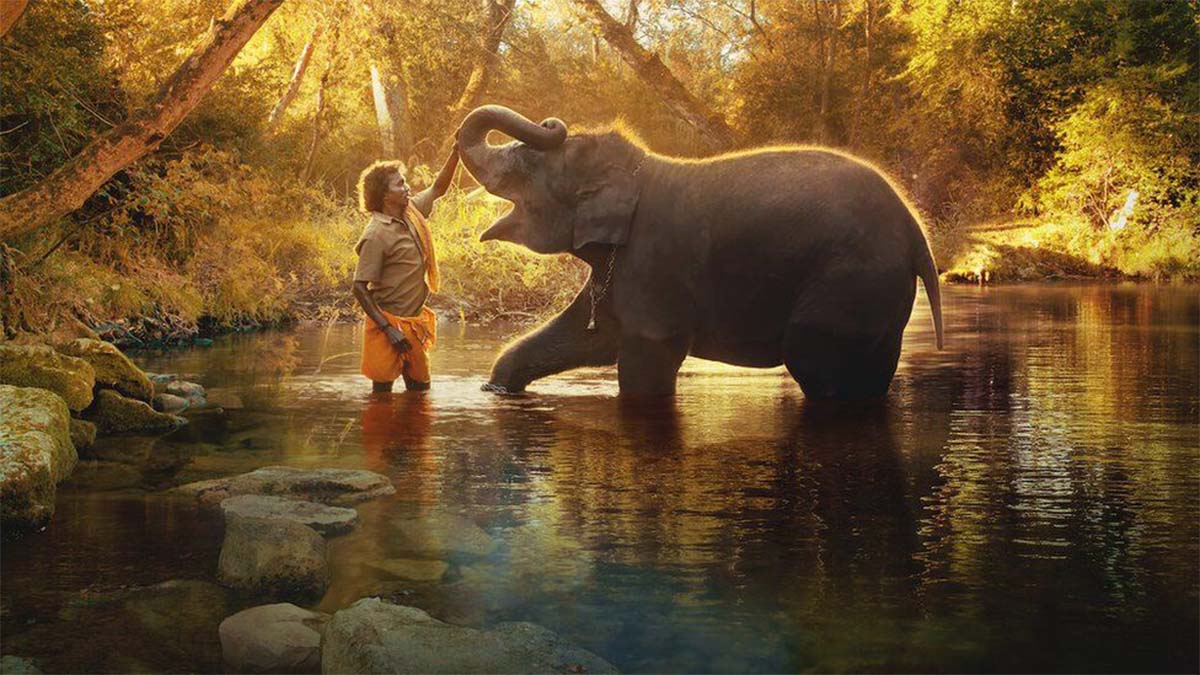 It won Best Documentary Short film at the 95th Academy Awards, beating contenders like Stranger at the Gate and How do you Measure a Year?
The documentary tells the story of an indigenous couple named Bomman and Bellie as they care for an orphaned baby elephant.
The film explores the precious bond between the animal and his caretakers.
In her acceptance speech, director Kartiki Gonsalves said, "I stand here today to speak of the sacred bond between us and our natural world, for the respect of indigenous communities and empathy towards other living beings we share space with, and finally, coexistence."
Producer Guneet Monga shared the news of the win with an Instagram post: "Tonight is historic as this is the first ever Oscar for an Indian production. India's Glory with 2 women."
The Elephant Whisperers is the first Indian film to win an Oscar in this category. Two other films nominated in the Best Documentary Short category in the past – The House That Ananda Built in 1969 and An Encounter With Faces in 1979 – failed to get the trophy.
Shot in the Theppakadu Elephant Camp inside the Mudumulai Tiger Reserve in the southern state of Tamil Nadu, The Elephant Whisperers follows Bomman and Bellie as they care for Raghu, an injured baby elephant who gets separated from his herd. Later, Belli is also given the responsibility to care for Ammu, a female elephant calf.
The couple belong to the Kattunayakan community, a tribal group that has been protecting the forest for generations.
Once they begin living together as a family, the humans and animals forge a close bond.
When Raghu reaches adolescence, the state's forest department takes him away and places him with another caretaker who is more experienced in handling elephants in this life stage. The couple are heartbroken and miss Raghu deeply.
The documentary is permeated with moving scenes that capture the love and devotion the elephants and their human caretakers have for each other. In one scene, baby elephant Ammu wipes away Bellie's tears when she breaks down over Raghu's separation.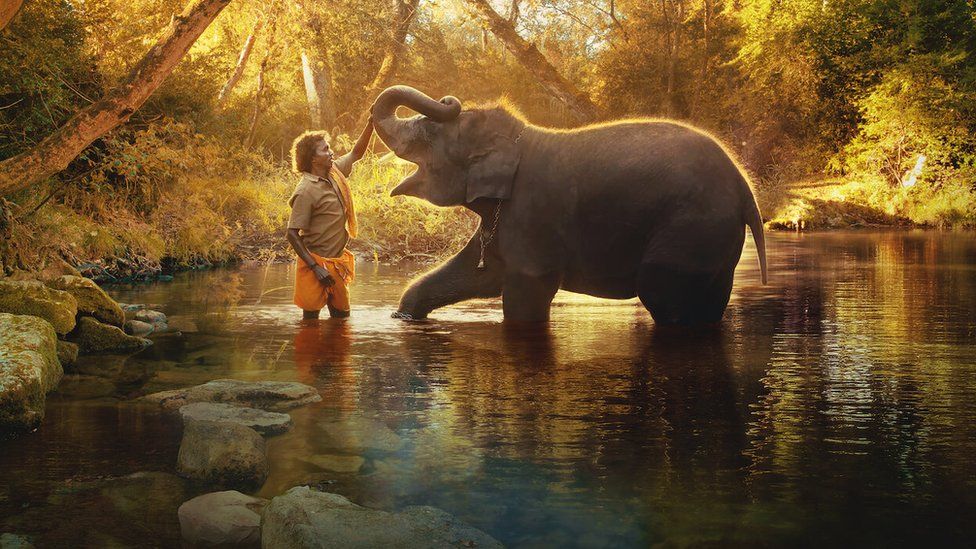 Reacting to the Oscar win, Bomman told BBC Tamil that though they were happy about the award, "we are sad that Raghu is not with us now".
The Oscar for the heart-warming story is being celebrated by many Indians who have taken to twitter to praise the documentary.
Prime Minister Narendra Modi said the film "wonderfully highlights the importance of sustainable development and living in harmony with nature".
MP and senior leader of the opposition Congress party Rahul Gandhi congratulated Ms Gonsalves and Ms Monga. "These two women have made India proud with their heart-warming showcase of the beauty and importance of wildlife conservation," he tweeted.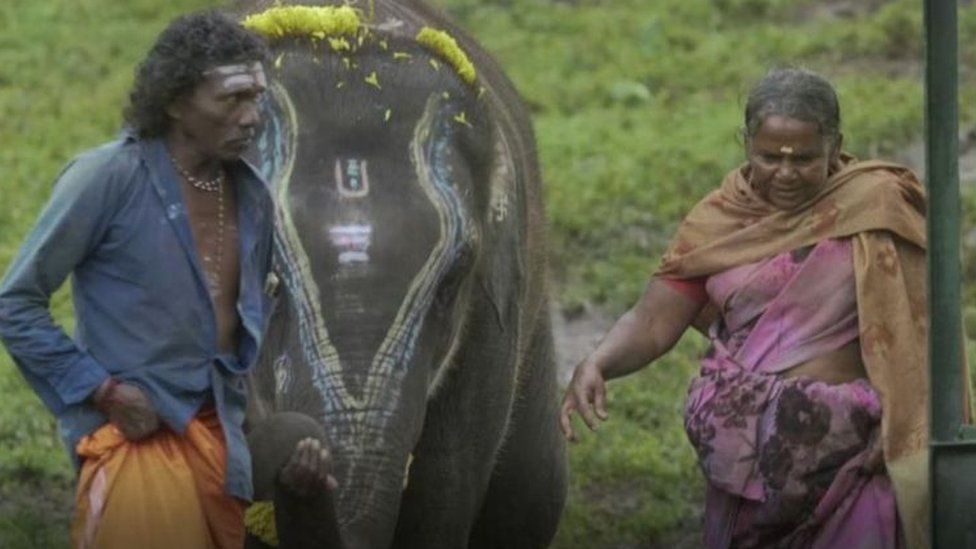 BBC News
International Women's Day 2023: History, marches and celebrations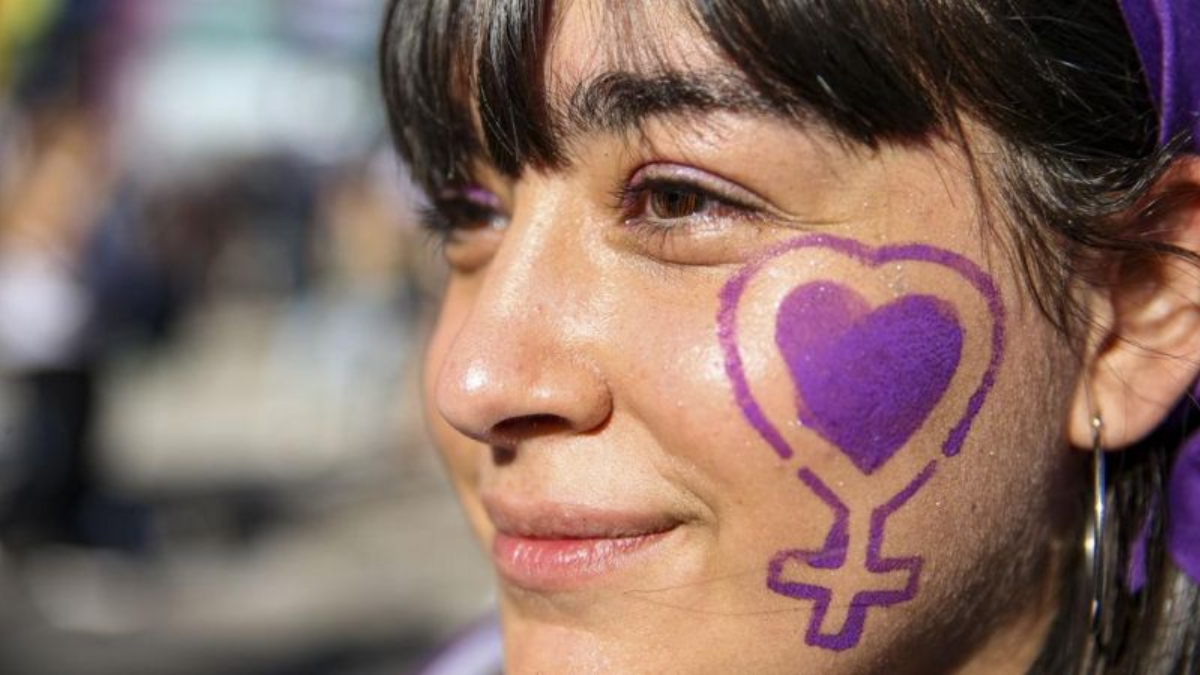 You might have seen International Women's Day mentioned in the media or heard friends talking about it.
But what is this day for? When is it? Is there an equivalent International Men's Day? And what events will take place this year?
For more than a century people around the world have been marking 8 March as a special day for women.
Read on to find out why.
How did it start?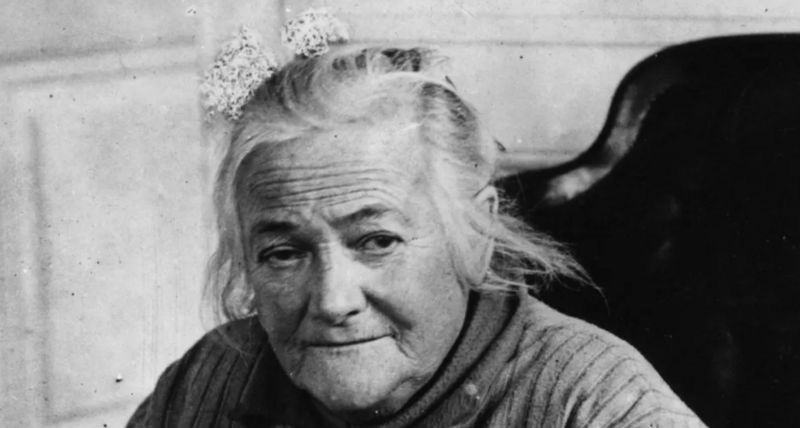 International Women's Day, also known as IWD for short, grew out of the labour movement to become a recognised annual event by the United Nations (UN).
The seeds of it were planted in 1908, when 15,000 women marched through New York City demanding shorter working hours, better pay and the right to vote. A year later, the Socialist Party of America declared the first National Woman's Day.
The idea to make the day international came from a woman called Clara Zetkin, communist activist and advocate for women's rights. She suggested the idea in 1910 at an International Conference of Working Women in Copenhagen. There were 100 women there, from 17 countries, and they agreed on her suggestion unanimously.
It was first celebrated in 1911, in Austria, Denmark, Germany and Switzerland. The centenary was celebrated in 2011, so this year we're technically celebrating the 111th International Women's Day.
Things were made official in 1975 when the United Nations started celebrating the day. The first theme adopted by the UN (in 1996) was "Celebrating the Past, Planning for the Future".
International Women's Day has become a date to celebrate how far women have come in society, in politics and in economics, while the political roots of the day mean strikes and protests are organised to raise awareness of continued inequality.
Why 8 March?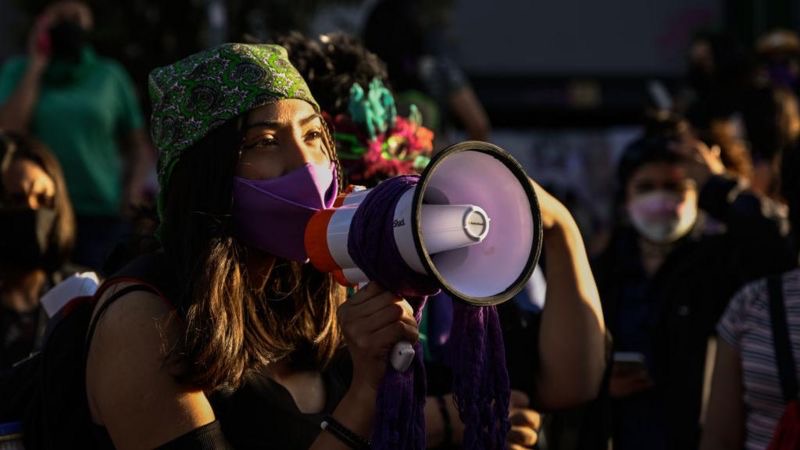 Clara's idea for an International Women's Day had no fixed date.
It wasn't formalised until a war-time strike in 1917 when Russian women demanded "bread and peace" – and four days into the strike the Tsar was forced to abdicate and the provisional government granted women the right to vote.
The date when the women's strike commenced on the Julian calendar, which was then in use in Russia, was Sunday 23 February. This day in the Gregorian calendar was 8 March – and that's when it's celebrated today.
Why do people wear the colour purple?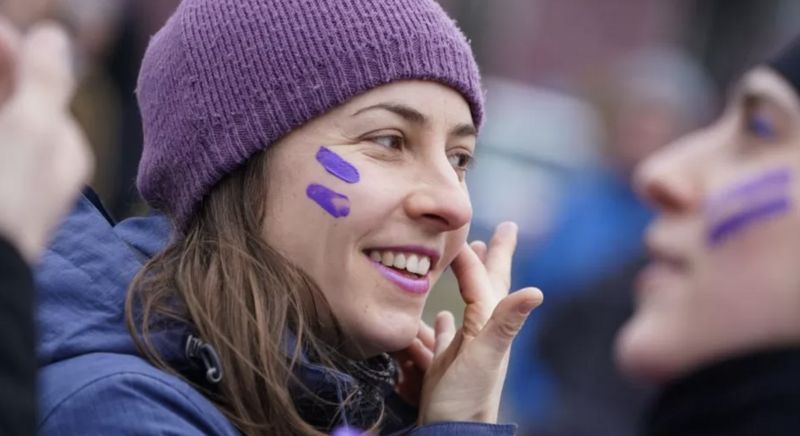 Purple, green and white are the colours of IWD, according to the International Women's Day website.
"Purple signifies justice and dignity. Green symbolizes hope. White represents purity, albeit a controversial concept. The colours originated from the Women's Social and Political Union (WSPU) in the UK in 1908," they say.
Is there an International Men's Day?
There is indeed, on 19 November.
But it has only been marked since the 1990s and isn't recognised by the UN. People celebrate it in more than 80 countries worldwide, including the UK.
The day celebrates "the positive value men bring to the world, their families and communities", according to the organisers, and aims to highlight positive role models, raise awareness of men's well-being, and improve gender relations.
How is Women's Day celebrated?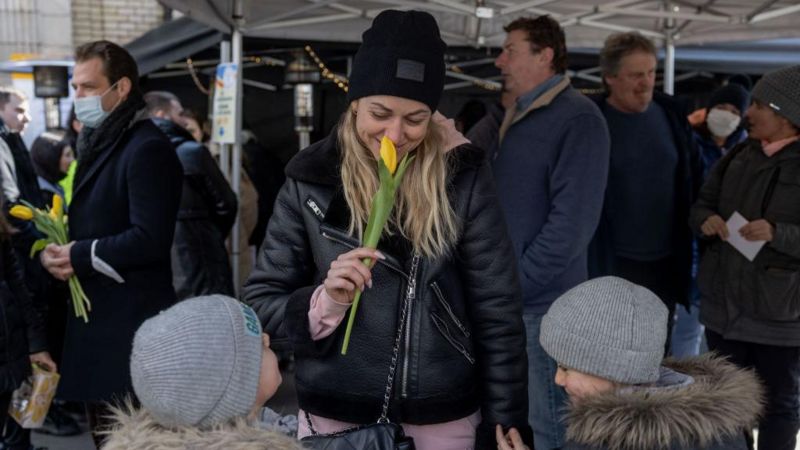 International Women's Day is a national holiday in many countries, including Russia where flower sales double during the three or four days around 8 March.
In China, many women are given a half-day off work on 8 March, as advised by the State Council.
In Italy, International Women's Day, or la Festa della Donna, is celebrated by the giving of mimosa blossoms. The origin of this tradition is unclear but it is believed to have started in Rome after World War Two.
In the US, the month of March is Women's History Month. A presidential proclamation issued every year honours the achievements of American women.
What is the IWD 2023 theme?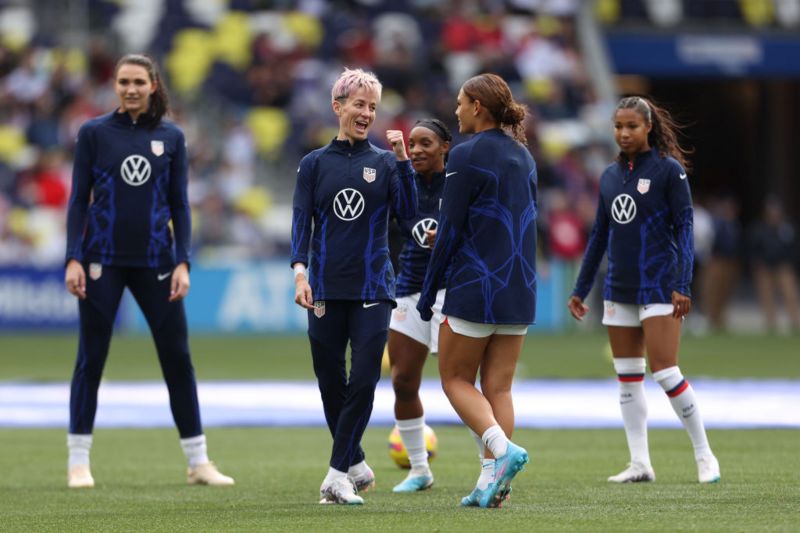 The UN's theme for 2023 is "DigitALL: Innovation and technology for gender equality". This theme aims to recognise and celebrate the contribution women and girls are making to technology and online education.
This year, IWD will also explore the impact of the digital gender gap on inequality for women and girls, as the UN estimates that women's lack of access to the online world will cause a $1.5 trillion loss to gross domestic product of low and middle-income countries by 2025 if action isn't taken.
But there are also other themes around. The International Women's Day website – which says it's designed to "provide a platform to help forge positive change for women" – has chosen the theme #EmbraceEquity with organisers and events seeking to "challenge gender stereotypes, call out discrimination, draw attention to bias, and seek out inclusion".
Why do we need it?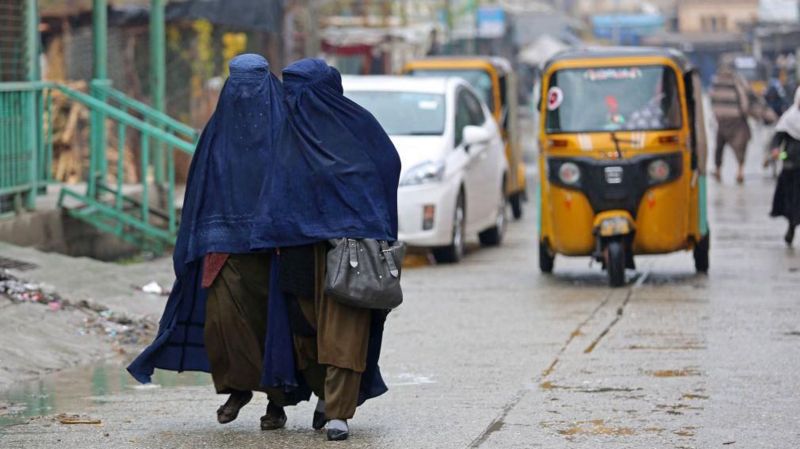 In the past year, women in many countries such as Afghanistan, Iran, Ukraine and the US have been fighting for their rights amid war, violence and policy changes in their respective countries.
In Afghanistan, the resurgence of the Taliban has hindered advancements in human rights with women and girls now banned from higher education, working most jobs outside of the home, travelling long distances without a male chaperone and they are instructed to cover their faces in public.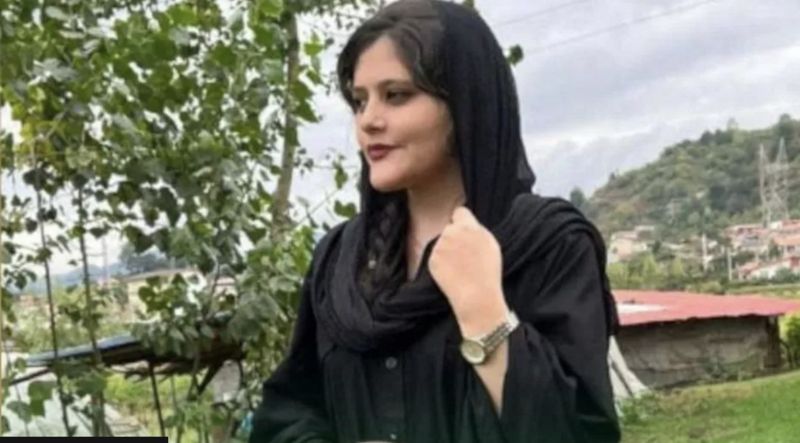 In Iran, protests were sparked by the death of Mahsa Amini, a 22-year-old woman arrested by morality police in Tehran on 13 September 2022 for allegedly violating Iran's strict rules requiring women to cover their hair with a scarf.
Since then, demonstrations have continued across the country with many Iranians – both female and male – calling for better rights for women and a change from the current political leadership. "Woman, life, freedom" is the slogan of the protests. Authorities have portrayed them as "riots" and responded with force. More than 500 people have died.
Following the invasion of Ukraine by Russian forces on 24 February 2022, the UN report that gender gaps in food insecurity, malnutrition, poverty, and increased gender-based violence have worsened inside Ukraine and around the world due to war-induced price hikes and shortages.
On June 24 2022, the US Supreme Court overturned Roe v Wade, a historic piece of legislation which protected the right to abortion for American women, causing widespread outcry and demonstrations in the US. A number of US women have sought support to get a termination from people in Mexico, where a historic ruling in 2021 effectively decriminalised abortion.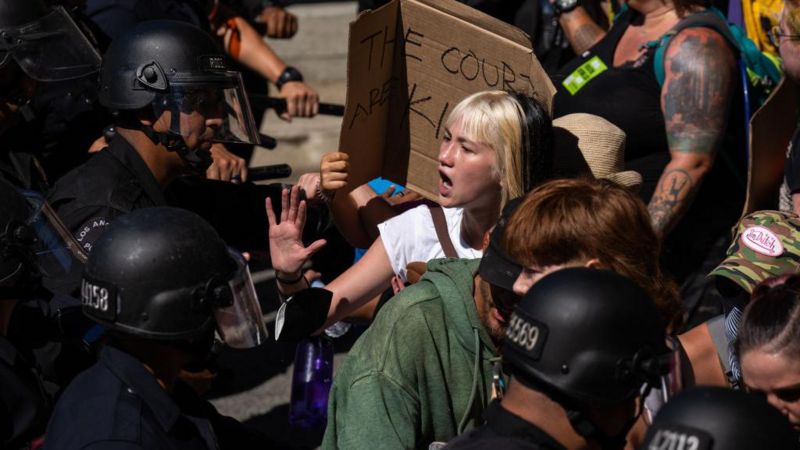 n the past few years though, there has been progress.
In November 2022, the European Parliament passed a law after a 10-year battle to ensure more women are represented on publicly traded companies' boards by July 2026. "There are plenty of women qualified for top jobs and with our new European law, we will, make sure that they have a real chance to get them," the EU said.
Meanwhile parental leave laws were updated in Armenia and Colombia, and Spain passed laws to support menstrual health leave and extended access to abortion.
The International Olympic Committee reported the most gender-balanced Winter Games with women making up 45% of athletes at Beijing 2022. Though gender parity wasn't achieved, new guidelines promoted more balanced coverage of women's sport.
The Fifa Women's World Cup in 2023 is newly expanded, with 36 teams taking part. Ahead of the competition, the US Soccer Federation reached a historic agreement to pay its men's and women's teams equally, making it the first in the sport to promise both sexes matching money. Female players had filed a number of equal pay claims and lawsuits, arguing their case for more than five years.
(BBC NEWS)
Sri Lanka crisis: Parents forced to pick which child can go to school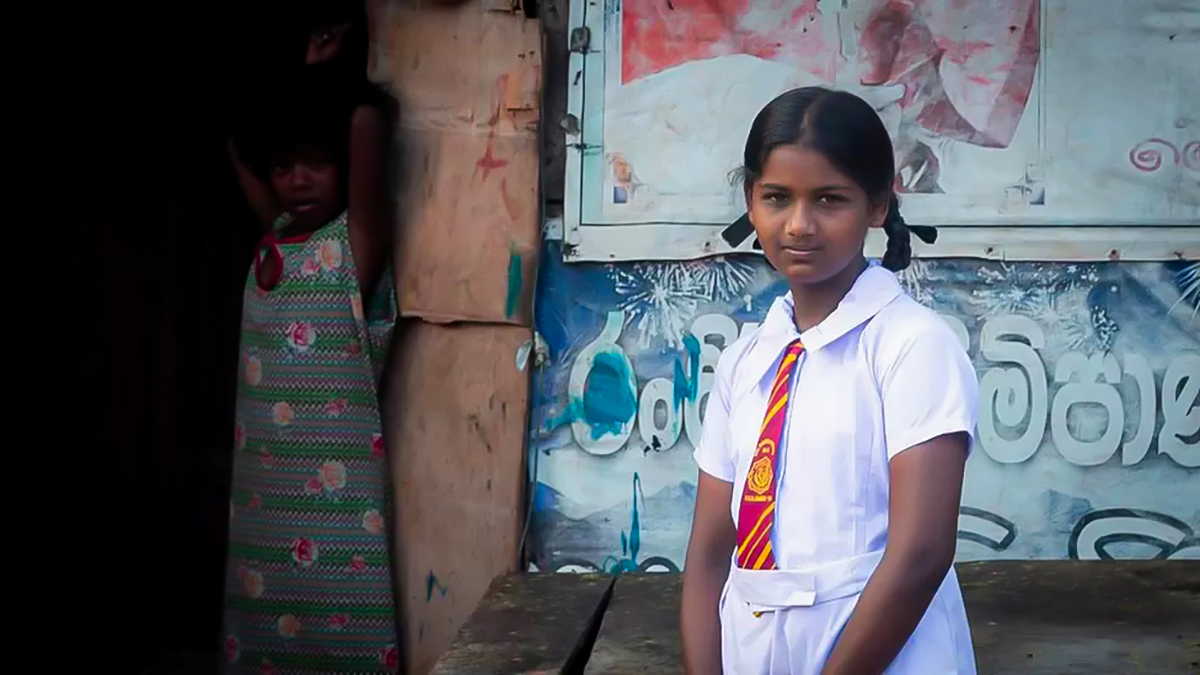 Ten-year-old Malki is too excited to stay in bed.
She's up an hour before her two sisters and two brothers so that she can scrape some bright red gloss off her fingernails.
Today is her first day back at school and she wants to be spotless.
But her siblings must stay at home – her family can only afford to send her.
Six months ago, Sri Lanka was in the eye of the storm for its worst economic crisis since independence.
While calm has largely returned to the island nation, the full impact of mass unemployment and dramatic price rises is now visible among many families.
–  By Ishara Danasekara & Tom Donkin
(BBC World Service)