Coming out of the crisis – Geopolitics and IMF – Part I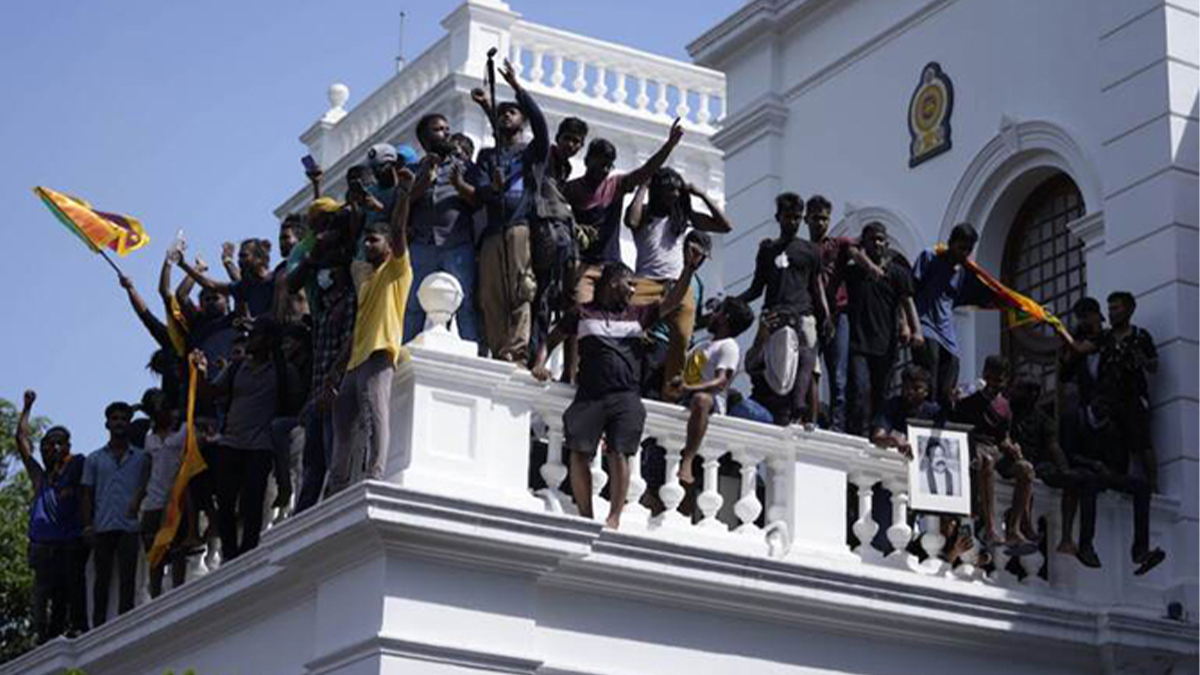 Politics of #GotaGoHome protests and arrival of IMF
Present economic chaos is neither "pandemic" made nor "Gota" made crisis per se. It was in the making with the free market economy for decades, was accelerated on top gear during the second presidential tenure of Mahinda Rajapaksa and continued with less noise through "yahapalanaya" of PM Wickramasinghe. The heavily corrupt and looted economy by then got stuck with the Covid-19 pandemic and was shattered into smithereens under President Gotabhaya Rajapaksa, handled by a set of loony amateurs.
Initial collapse of the economy was spoken of in the agricultural sector with the total ban on chemical fertiliser and agri-inputs in end April 2021. By December 2021 there was growing resentment in the urban middleclass over quality of LP gas and its shortage with power cuts and fuel shortages bringing the forex crisis into the open in early January 2022. Towards mid-February, with urban middleclass life going haywire, Gota government was challenged by them at popular city locations. That led to the new middleclass protest culture at Galle face as the #GotaGoHome youth protest in first week of April with heavy campaigning on social media.
Youth groups that originally flagged the #GotaGoHome protest have now basically settled with unforeseen, unexpected double entry of Wickramasinghe as Executive President, heading a seemingly non-Rajapaksa government. #GotaGoHome campaigners have also gone silent on their initial public calls to reject the 225 Member parliament as corrupt. Recent appointments of 37 State Ministers have also left out 03 of the 04 Rajapaksas in parliament. With a few days pause on "power cuts" followed by a 01 hour plus tolerable cut with fuel queues out of sight, the urban middleclass has gradually gone back to their usual lifestyle, though with some uncertainty.
Political groups in the fringe who picked up on the protests from Galle face green took them out onto the streets as violent street fights inviting heavy repression from Wickramasinghe rule. Their call against arrests of "peaceful protesters" are being isolated from society, with the urban middleclass focussed more on "social stability necessary" and the would-be outcome of the "IMF bailout". The repression meanwhile continues using the dreadful Prevention of Terrorism Act (PTA) with President Wickramasinghe least concerned about UNHRC Sessions, their Reports and Resolutions over 12 years old and with nothing conclusive. They don't play adversely anymore on Wickramasinghe in Sri Lankan politics.
Geo-politics of "regime change"
Wickramasinghe first brought in as PM on 12 May with the ouster of PM Rajapaksa, immediately lifted the submerged economic crisis out from its political pit, in very concrete terms. He was obviously expected to lift the economic crisis into the major platform of social concern to revive the shattered open market economy. With a very bleak picture painted on the immediate future of the country he assured, "our friendly nations will come to assist us, but that would take a few months". The implied message was his presence is what brings in aid from "friendly nations" and he is indispensable.
This novel "regime change" now firmly established with Wickramasinghe as Executive President. leaves covert geo-political manoeuvrings more conspicuous for political beavers to tunnel through. It's seriously unthinkable how Sinhala-Buddhist South with its very backward culture, would have coined a slogan in English as #GotaGoHome. History of protests in Sinhala South have never known any slogan or demand coined in English. The slogan "Go Home" is quite common in English-speaking Western bloc, that Wickramasinghe calls "our friendly nations". Obviously, it was planted in social media through few FB savvy youth. The campaign was being planned elsewhere with youth given a new "peaceful" flavour in protests calling for a "regime change" they did not know. They were not even aware despite their #GotaGoHome campaign, President Gotabhaya Rajapaksa was not the real target. The regime change planned was a "personality change" with PM Mahinda Rajapaksa sent home to install Wickramasinghe as PM.
Wickramasinghe's ascend was seen by the urban middleclass as positive. Their distancing from Galle face thereafter led to leadership conflicts with numerous youth groups claiming sole ownership for the franchise of #GotaGoHome campaign and protest that was fast declining.
When parliament met on 17 May after a long adjournment the TNA Jaffna District MP Sumanthiran presenting his No Confidence Motion (NCM) against President Gotabhaya Rajapaksa in parliament, divulged a totally unknown connection between Wickramasinghe and the #GotaGoHome protest. He said Wickramasinghe vetted the NCM draft on 26 April and sent it to Galle face campaign organisers to obtain their approval before giving his consent to support the NCM. Sumanthiran for sure would not have let that cat out of the bag, had Wickramasinghe stayed with his previous promise to support the NCM in parliament.
That revealed links between Galle face protest, a politically scheming Wickramasinghe and the regime change the US had always wanted with them counting shots in a free market economy. US Ambassadress in Colombo Ms. Julie Chung was seen hurrying to protest against oppressive security intervention at Galle face on 09 May afternoon but had no interest in condemning attacks on public and private property and private residences of government politicians the following day. It took Ambassadress Chung hardly one hour to wish PM Wickramasinghe in a tweet after he was sworn in as PM promising the US would support Sri Lanka with IMF negotiations. PM Wickramasinghe's decision to work along with IMF, was decided in Washington DC, before Colombo.
Next morning, first to meet PM Wickramasinghe were the Indian High Commissioner and the Ambassador for Japan in Colombo, two of the 04 "Quadrilateral Security Dialogue" (QSD) partners, others being the US and the Aussies. The US and India have always been overly concerned about China in Bay of Bengal and in Indo Pacific region that leave Sri Lanka as everyone's pet pawn.
Then came the historic event of US Ambassadress Chung meeting with JVP leaders Anura Kumara and Vijitha Herath on 14 May at their party headquarters. While the JVP still pretends indifferent to that crucially timed surprising meet, Ambassadress Chung tweeted the same evening, "I continue to meet with a wide range of political representatives to encourage the Sri Lankan government's efforts to move toward sustainable, inclusive solutions to the economic crisis,". She had begun her campaign with no loss of time to ensure Wickramasinghe will not be adversely pressured by Opposition political parties.
Meanwhile new protests began with the Sinhala generic "aragalaya" by the Frontline Socialist Party (FSP) with ferocious outbursts using their politically monopolised Inter University Student Federation (IUSF), their party cadres and affiliates in semi-rural society brought to the streets against President Gotabhaya. This compelled the JVP to keep abreast of the vociferous FSP protests to satisfy their now mellowed party fans. Thus, forcing President Gotabhaya Rajapaksa to vacate his official residence and subsequently the presidency. That in turn gave Wickramasinghe the executive presidential power he was always denied through elections.
US has always been an important political ally for all who wanted the Rajapaksa regime ousted. One should also keep in mind it was the US and its Western lobby that created and funded the anti-Rajapaksa campaign on HR violations with elite Colombo based non-governmental organisations till 2015 January ouster of Rajapaksa government. These HR campaigners were shuttling between Geneva and Colombo twice every year till 2015, though not seen or heard now
Can Wickramasinghe sustain himself?
There is in Colombo middleclass society, more within the traditional and especially the globally exposed bi-lingual urbans, a subconscious feeling Wickramasinghe would be the leader who could muster international support to get Sri Lanka on its feet once again. For most Sri Lankans "International Community" is nothing but the Western power bloc. Within the traditional business community too there are corporate heads who prefer Wickramasinghe to most others. Their need to have a Western looking liberal leader, make them ignore the fact he miserably failed twice before. His reputation as an efficient and an effective political manager was proved a "tailored image" with faulty measurements that went beyond his capabilities. During his second tenure from 2015 January, he also failed to prove he is "Mr. Clean" as projected in urban middleclass circles.
Brought to replace the two top Rajapaksas in power and to work in tandem with the IMF, he is deep in a political crisis, while being tasked with the major responsibility of getting the dismantled economy put together. Interlocked, the two crises also provide him space though uncomfortable, for a political move or two. He has to ensure the SLPP parliamentary group stays with him, loyal or not. He also has to show the world he is in control of State agencies, including police and the defence forces. And then develop trust in urban society and in the private business community, he can negotiate an IMF bailout to revive the local economy. In short, he has to show the local and the international community, he is "not Gotabhaya".
His initial effort was to keep the SLPP group pacified with a "Rajapaksa loyalist" (a Royalist too) appointed as Prime Minister with a small group of 18 more as cabinet ministers, to also impress People he is not wasting public funds on a jumbo cabinet. His attempt to please the People had to be abandoned to please SLPP and SLFP MPs in government. He has to make sure of a stable majority in parliament to push through bills and enactments as required by IMF conditions. He was thus compelled to compromise with the SLPP majority and some in the SLFP to provide 37 more positions as State Ministers.
Rest is now history with numerous interpretations about the #GotaGoHome Galle face protest, Wickramasinghe's entry and the "aragalaya" thereafter. Now its IMF and Wickramasinghe who are in control of reviving the SL economy on their own terms. But what of the IMF bailout package itself with conditions not clearly spelt out? Will they lead to a new round of social protests outside everything that was mapped for Galle face? With just 01 vote in parliament and compelled to depend on SLPP vote bloc can Wickramasinghe hang on to the next 02 remaining years in power? IMF bailout package in a way would be the deciding factor of his stay.
– Kusal Perera
21 September 2022
(kusalperera.blogspot.com)
Part II is to follow…
Rs.200mn spent to distribute Indian donations!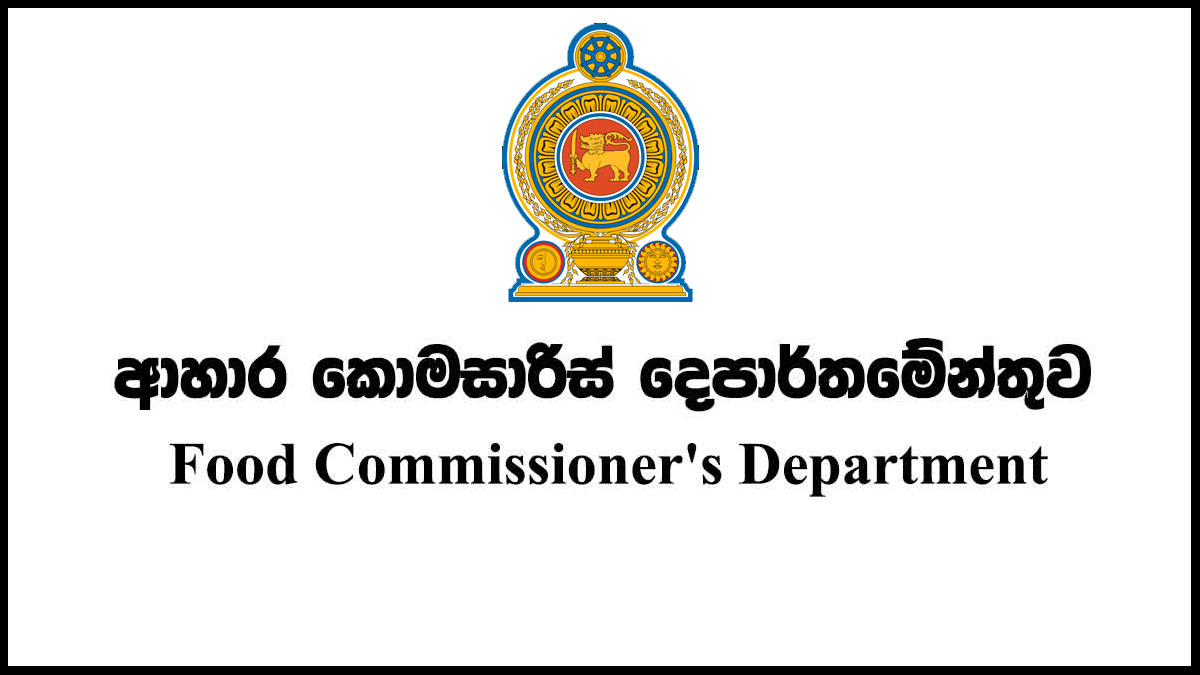 The Food Commissioner's Department is spending nearly Rs.200 million to distribute essential items including food and medicines received as donations from India, the United Rice Producers Association alleged.
Its President Mudith Perera said five or six rupees more per kilogram has been paid than the standard prices charged for the transportation of one kilogram of rice.
More than Rs.180 million had been paid for the rice transported so far.
Tenders were called on June 15 to distribute 40,000 metric tons of rice, 450 metric tons of milk powder, and 4.6 metric tons of medicines received from India on two occasions in June.
Three companies have come forward as contractors. One of them had requested Rs.50 to transport one tonne per kilometer and he has been removed. The remaining two who had offered to charge only Rs.35 were selected.
Mr. Perera said that those two companies are not transport companies but rice mills owners. One mill has only one lorry that can carry 20 tons, while the other mill has only lorries that can carry less than 10 tons.
He said while Sathosa and Cooperative Societies have lorries, the tender had been offered to the two companies at almost twice the existing price ignoring standard requirements.
District secretaries buy paddy from farmers and pay between Rs.6-8 per kg to transport rice and fertiliser per one kilometer.
Mr.Perera said a 20-ton lorry charges between Rs.5 and 7 to transport a kilogram of rice from Colombo to Ampara, Polonnaruwa and other areas.
However, he said the Food Commissioner's Department has paid nearly Rs.240,000 for the lorry that transported donated rice to Ampara.
China donates another consignment of rice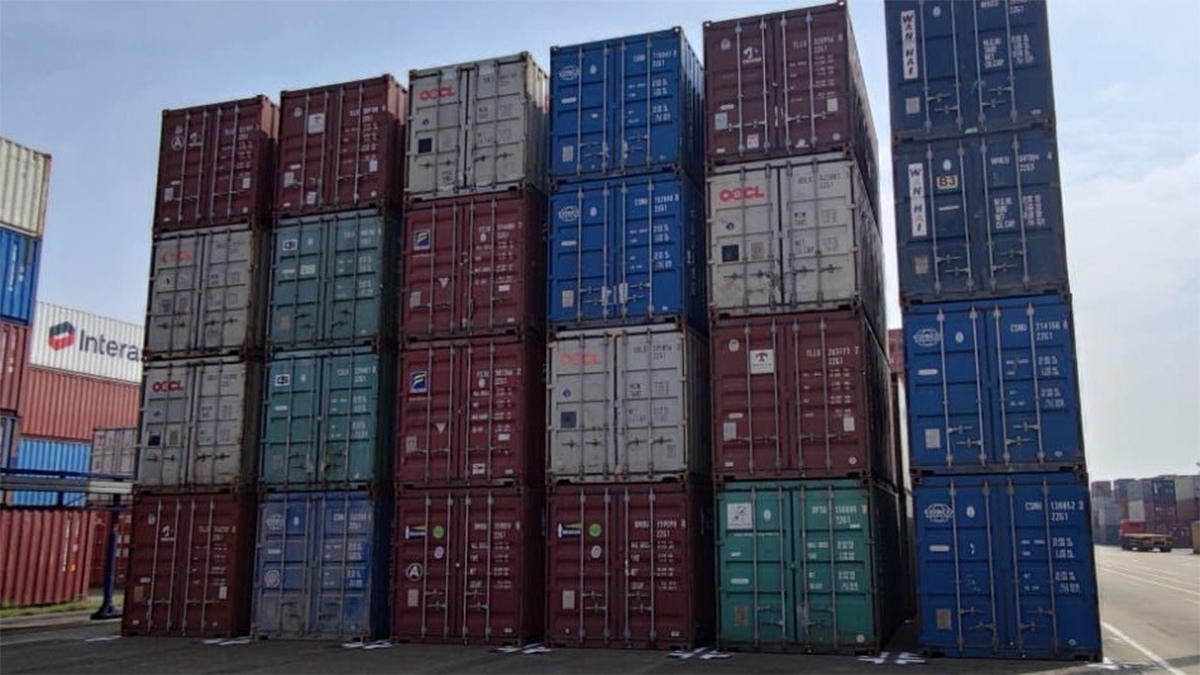 A new consignment of rice donated by China arrived at the Colombo Port this morning (19).
The 1,000 metric tonne (100,000 packs) donation is to be distributed to schools islandwide.
According to the Chinese embassy, a total of 7000 MT (700,000 packs) aided rice have been handed over to Sri Lanka since June.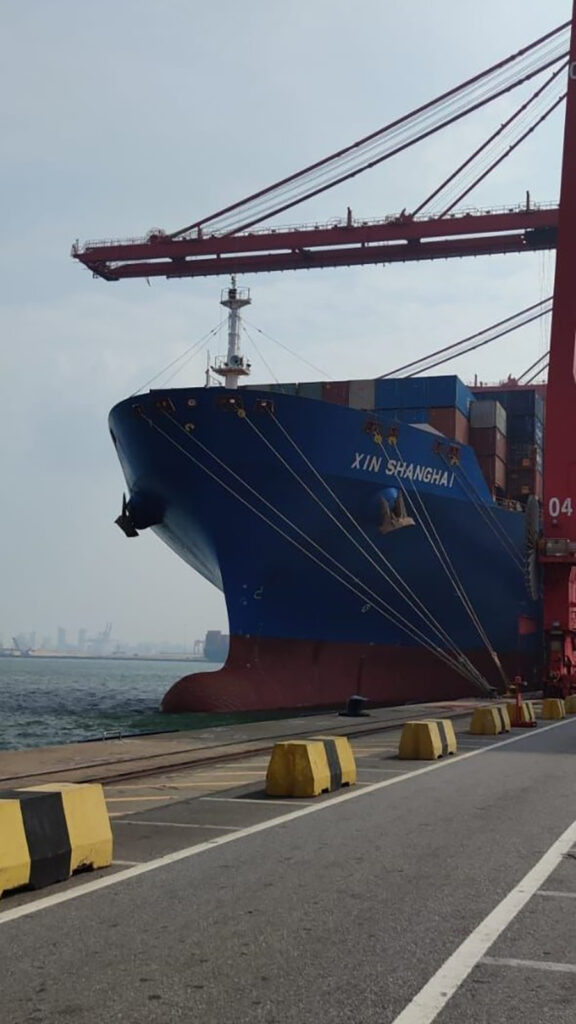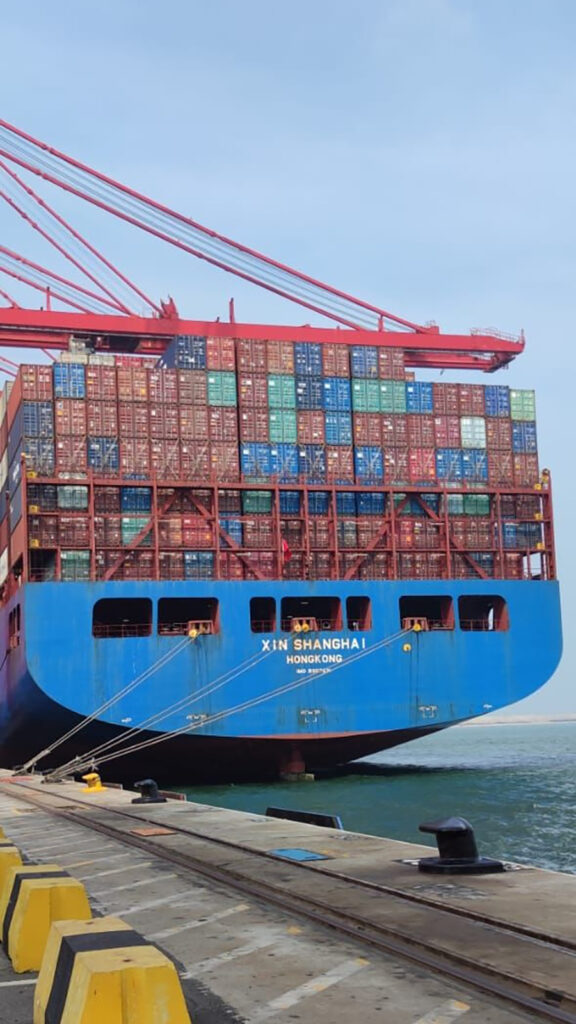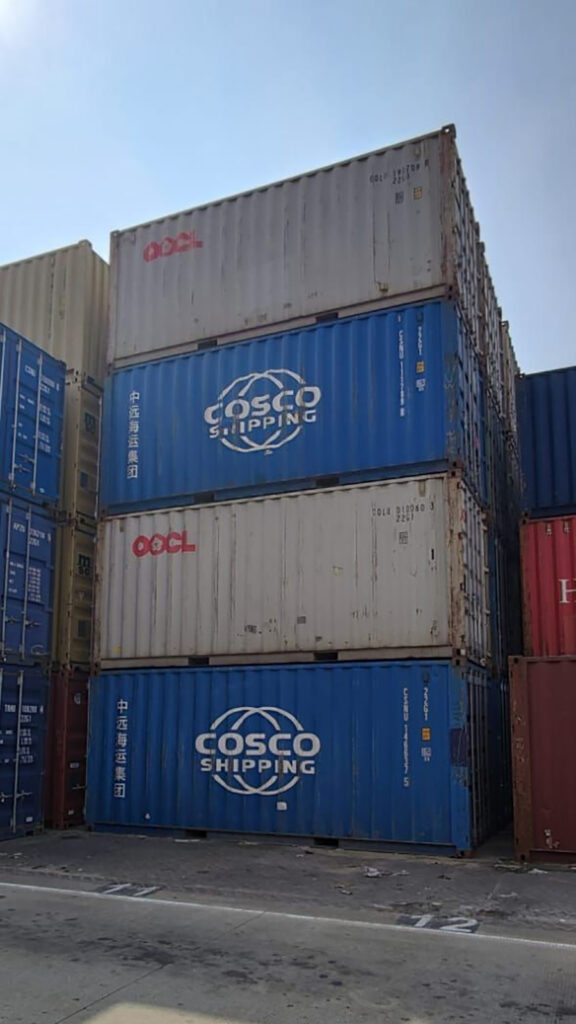 Sri Lanka Mirror turns 12 today!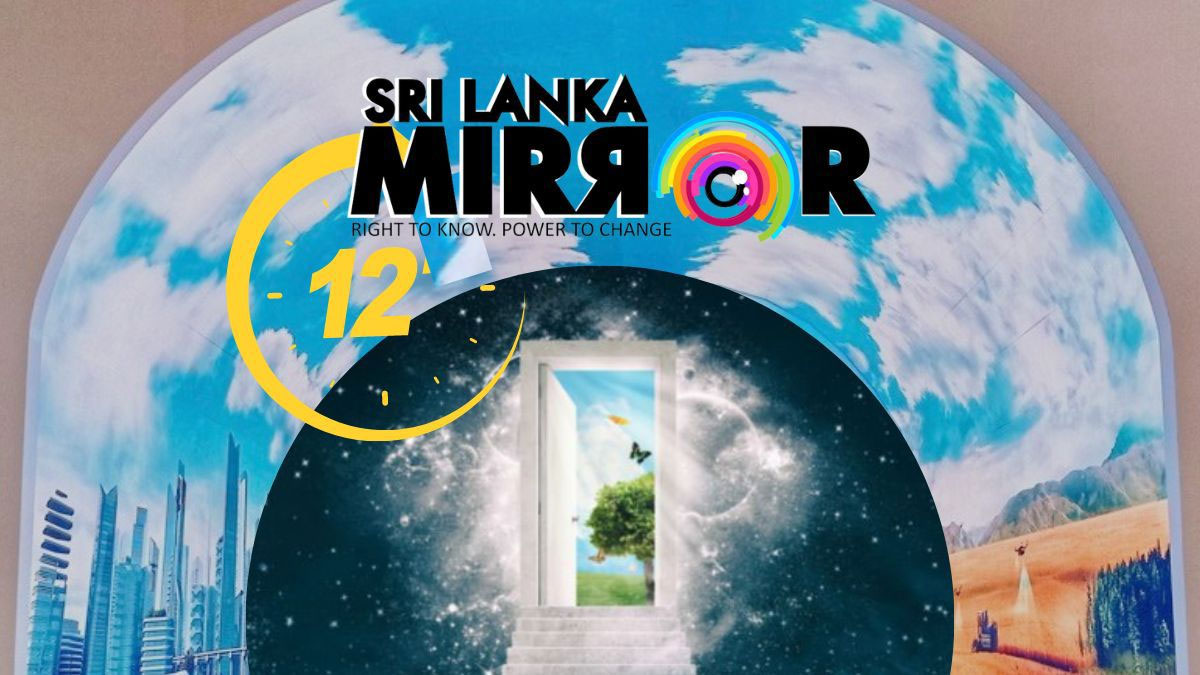 'Sri Lanka Mirror' celebrates its 12th Anniversary today (Nov. 01).
The 'Sri Lanka Mirror' website, which was launched as an bilingual e-news portal on November 1, 2010, has become one of the trend setting pioneers of the online media industry in Sri Lanka.
Thriving in an extremely competitive industry as a purely online news publication while retaining our integrity has been no easy feat.
However, we take pride in the fact that 'Sri Lanka Mirror' has grown more as an opinion maker rather than a mere news provider throughout the year.
Ahead of our 12th anniversary, we opted for a fresh look in our desktop and mobile versions and going global with foreign collaborations from October 16 and we are excited to reach new dimensions together with our beloved readers within the next year.
As our tagline suggests, we aspire to remain on the side of the public always as an unbiased and independent news outlet, ensuring the public's 'Right To Know', while contributing to their 'Power To Change.'
Here's to re- building Sri Lanka with new knowledge!