Part II – "IMF bailout" and future with Wickramasinghe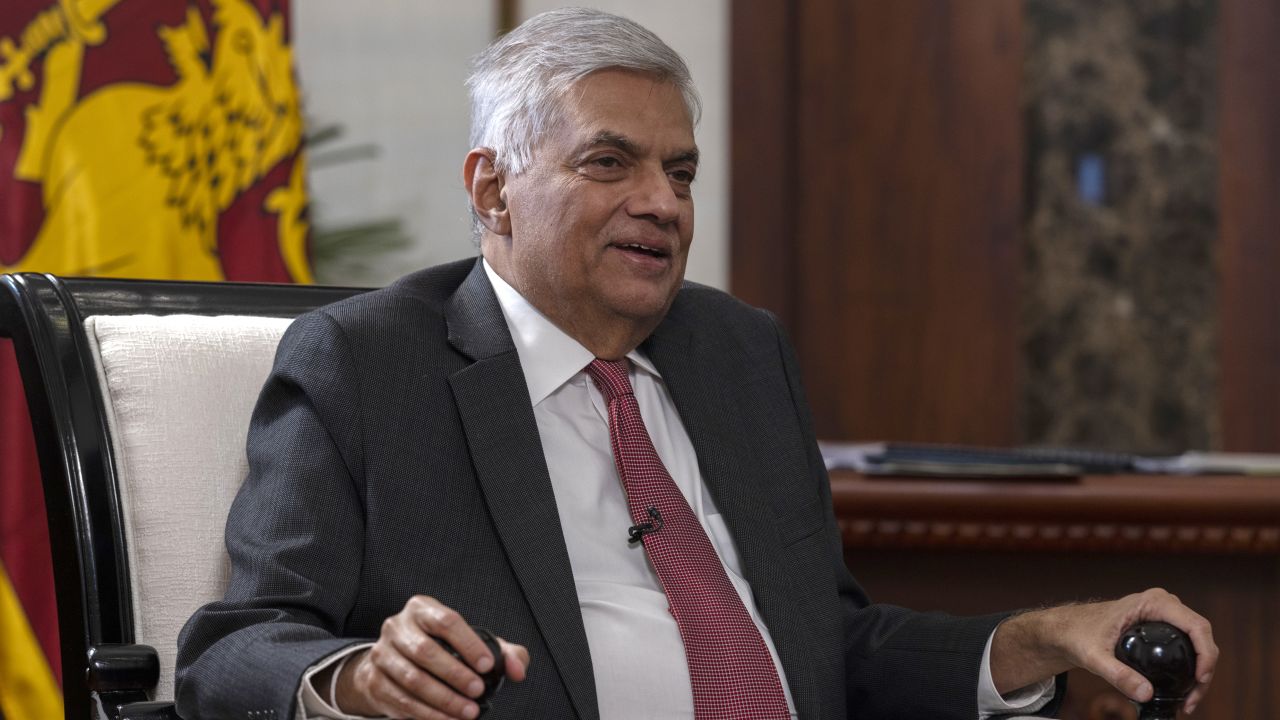 It was officially announced by the IMF on 01 September (2022) the SL government agreed with the IMF Staff on a Staff level Agreement for their 48 month "Extended Fund Facility" (EFF) package of USD 02.9 billion. Their official statement issued, says, "The agreement is subject to the approval by IMF management and the Executive Board in the period ahead, contingent on the implementation by the authorities of prior actions, and on receiving financing assurances from Sri Lanka's official creditors and making a good faith effort to reach a collaborative agreement with private creditors. Debt relief from Sri Lanka's creditors and additional financing from multilateral partners will be required to help ensure debt sustainability and close financing gaps."
It thus means, the promised USD 02.9 billion would be released only after "the implementation by the (Sri Lankan) authorities of prior actions, and on receiving financing assurances from Sri Lanka's official creditors and making a good faith effort to reach a collaborative agreement with private creditors".
Interestingly, "prior actions" are not clearly stated in the statement that mentions (i) major tax reforms (ii) cost-recovery based pricing for fuel and electricity (iii) raising social spending and improving social safety net programmes (iv) restoring price stability through data driven monetary policy and stronger Central Bank autonomy (v) rebuilding foreign reserves through restoring a market-determined and flexible exchange rate (vi) safeguarding financial stability (vii) Reducing corruption vulnerabilities through improving fiscal transparency and public financial management, introducing a stronger anti-corruption legal framework, making the total list of key elements in the programme.
These have many contradictions and serious limitations. What would "cost-recovery based pricing" mean to the poor? It would mean increase of fuel prices and electricity charges. Fuel and electricity prices decide prices of every service and consumer product leading to a chain effect of price increases. The 90 percent food inflation prices the WFP calculated for the first half of 2022 would shoot beyond 150 plus at a minimum with this "cost-recovery based pricing". Thus "restoring price stability" would mean nothing for the poorest 40 percent.
On tax reforms proposed, in Sri Lanka "indirect tax" is 84 per cent of annual inland revenue with VAT contributing a major share. Indirect taxes burden the poor and the vulnerable far more heavily than even the middle-income population. The richest hardly feel a pinch with indirect tax increases. In pre-Covid SL indirect tax paid through food consumption by the poorest 10 percent accounted for over 16 percent of their income while the richest accounted for a negligible 01.8 percent. Any increase of VAT would further increase the burden of the poor.
The key element "raising social spending and improving social safety net programmes" is stillborn with Wickramasinghe's interim budget passed in parliament on 02 September, the day after the IMF Staff level agreement was announced, axing the school mid-day meal allocation from Rs.06.2 billion to 02 billion, completely halting the mid-day meal programme. This despite 35 percent of households struggling to feed their children one meal a day and malnutrition in the rise. Contrast this with increasing defence allocations that was Rs.177 billion in 2009, the year the civil war was concluded and the 2022 defence estimates of Rs.371 billion that goes untouched. Is this "raising social spending and improving social safety net programmes?"
Of all "key elements" proposed the last on "Reducing corruption vulnerabilities through improving fiscal transparency and public financial management,….". is the most hilarious when neither party to the EFF assistance would make details public. They yet stand for "improving fiscal transparency and public financial management".
Governor of the Central Bank (CBSL) Mr.Nandalal Weerasinghe, onetime IMF employee as an Alternate Executive Director representing SA countries, went public saying Sri Lanka had IMF funding 16 times before but agreements have never been made public or presented to parliament. "There is no practise like that" he told the TV anchor and added even debt restructuring cannot be made public as they include sensitive information related to "trade secrets".
That there was no practise of making IMF agreements public in the past is known. What is not said is, details of IMF agreements kept out of public scrutiny had been adversely effecting SL. That is all the reason to break out of that non-transparent practise of the past. Reason to make all agreements and commitments public before they are officially accepted.
Calling "business deals" as "trade secrets" do not make them decent and clean. All huge unpayable dollar loans heaped on Citizens during the past carried with them "trade secrets" never made public by any means. Professionals and top bureaucrats have always been party to mega corruption with undisclosed information. State owned Lanka Marine Service privatisation in 2002 August and the 2015 April Bond Scam are clear proof. What confidence and trust can People have in bureaucrats handling debt restructuring with "trade secrets" entrenched?
It is therefore pertinent to ask the CBSL Governor, "will the best solution to restructure loans borrowed with no details made public leading to this massive tragedy be in the same way, keeping the public blind on trade secrets?"
It is also important to ask,
1. how does "secret" debt restructuring help pay back dollar loans?
2. will the "publicly unspecified" key elements help generate forex earnings to meet external trade cost without any more borrowings?
3. how will key elements help reduce the yawning income gap in society that keeps growing?
4. what is there in this IMF assistance for the rural poor to improve their lives?
Ground preparations for IMF assistance is already proving this economic revival is aimed at creating a society without basic human rights and with unrestricted labour exploitation. Amending labour laws have begun without any dialogue with trade union representatives. Minister of Labour is violating ILO Co-Convention No.144 by totally ignoring the tripartite forum "National Labour Advisory Council" (NLAC) established in 1994 to (1) promote social dialogue (2) provide government a forum "to seek views, advice and assistance" of worker organisations and employers on social and labour policies, labour legislations and international labour standards (3) promote good relations between stakeholders for the benefit of economic development and improving working conditions.
As media reports indicated, regulations enacted with restrictions on night and overtime work for female workers to ensure workplace safety have been either relaxed or reduced for the benefit of employers. Minister has instructed the Secretary to initiate reforms on labour laws including the Termination Act. Incidentally the Secretary to Ministry of Labour handling such reforms is one who was removed from the post of Commissioner General of Labour (CGL) and sent out of the department in 2020 October by then Minister of Labour on allegations of total bias for employer interests and corruption involved.
Arguments go on the basis Sri Lanka needs to attract more foreign direct investments for export manufacture to earn more dollars and that requires "free labour" for investors to come. There are around 1,700 factories operating with BOI-SL approvals enjoying everything from custom duty waivers to tax holidays, free infrastructure and more as incentives. BOI also has guidelines that allow investors to deny worker rights including organising trade unions in total violation of the Constitution of the country and ILO Conventions 87 and 98 signed and ratified by the SL government. Of all those factories, not more than a dozen and a half have allowed workers to organise trade unions. Of them, only about 05 factories have signed Collective Agreements (CA) with trade unions.
There is no forensic audit done to compare tax revenue forfeited and infrastructure expenses provided as incentives for foreign direct investors (FDI) for 40 years that in fact was public revenue as against what the People gained from FDIs in return. I will not be surprised if what we gained was a complete loss as against incentives provided.
What more are they asking for? Right for bonded labour? Labour law reforms carried out outside the NLAC without trade union representation would create an environment for bonded labour, though not in direct legal terms. It's a flawed perception that non-unionised labour with packed incentives attract massive FDIs. While BOI creates the ground for non-unionised labour, increasing incentives have not been the issue for major investors to ignore SL.
Reputed major investors need labour in millions for large scale hi-tech manufacture. While China is beyond comparison, SL is nowhere close to countries like Bangladesh and Vietnam too. With adult populations of 104 million and 68 million respectively, they have large factories with workforces far exceeding the total at Katunayake FTZ that in pre-Covid era was only 31,000 employees. This in fact was half the number employed in the single multi-storey building Rana Plaza in Dhaka Bangladesh, that collapsed in August 2013 killing over 1,132 workers.
Sri Lanka therefore attract mostly runaway investors. They come for economic incentives in imports and exports. This was evident with 721 BOI approved companies closing down in 07 years by 2016 at an average of 103 per year. "Of the companies that closed down, all had received BOI concessions such as tax exemptions while 103 had leased BOI land" the investigative exposure confirmed. (https://www.sundaytimes.lk/170903/news/721-boi-companies-closed-down-from-2010-to-2016-257726.html)    
All that said about preparing the ground for EFF assistance, the total approach of President Wickramasinghe is to revive the "free market economy" that for 40 years played the "ruthless devastator" of everything decent and progressive in society. As most have accepted, this "historical tragedy" allows Sri Lanka an opportunity to navigate itself towards a decent and an inclusive future. That demands "development" to be defined to begin with.
The shortest explanation would be, "a new path towards a decent, civilised society that treats all as equal, leaves no one behind and improves quality of life within a secured and a diverse environment creating a rich culture of human values". Free or neo-liberal market economy within the global market during all its 40 plus years, was everything contrary to that.
Globally neo-liberalism is a disaster with Climate Change and Global Warming "wreaking havoc across the world and threatening lives, economies, health and food" according to UNEP's "Climate Action Note". In SL, we need no extra proof of what this free-market economy dishes out for the People. During the past decades a new breed of "filthy rich" dealers emerged within the free-market economy. With them social values, ethics and morals were completely deformed and destroyed leaving an extremely selfish "consumer" tirelessly running round to earn what is impossible for the larger majority. We are helpless with all State agencies going corrupt and inefficient leading to heavy trafficking and peddling of drugs, increase of extortions, minor and grave crimes, and also rape and child abuse turning into a daily occurrence. All political parties now depend on the "filthy rich" for funding. With all such barbarism around, the whole society is left at the mercy of unrestricted industrial pollution, illegal deforestations, sand mining, manmade floods and major landslides.
Is this the economic model we are planning once again to revive with IMF assistance? Is this the economic model that is marketed showcasing "massive growth" in China, Vietnam, South Korea, India and in few other countries where the majority are as poor and deprived as the poor in SL?
In China, average per capita GDP in coastal provinces is 113,365 Yuan with provinces like Shanghai enjoying a per capita GDP of 157,279 while in poor Central and Western China their per capita GDP is less than 44,000 Yuan. What is also not spoken of is the rich growing richer despite the pandemic. Forbes recorded world "dollar billionaire" number as 2,755 in 2021, an increase of 493. China now have 698-dollar billionaires, second to USA with 724 and above India with 237 billionaires.
Strength of all economies are spoken of forgetting the majority poor who are deprived of access to facilities and opportunities and a huge disparity in income. "Oxfam briefing paper – 2017" says "Today the world is facing an unprecedented inequality crisis. Over the last 40 years, there has been a vast increase in the gap between the rich and the rest". That in fact is what the free market economy is about, apart from being an inherently corrupt city based economy. It is also about politically holding the poor and marginalised majority within the free market economy on a racist ideology created for electioneering.
EFF assistance of IMF has nothing that can guarantee, SL of negating these cancerous anti-social growths. Nothing that can reduce social crime, environmental disasters and massive corruption. Publicly unspecified activities in IMF assistance will not support improving social space, social dialogue and strengthening democratic structures, a fundamental necessity for decent social development.
Sri Lanka needs a different route out of this economic tragedy. This package Wickramasinghe is obsessed with would only marginalise more as poor and deprived under an increasingly authoritative and repressive regime. That will not make it easy for Wickramasinghe, heading a government on borrowed parliamentary majority. That may provide more clout for the Opposition call for a parliamentary election in February 2023. His advantage would still be an Opposition with no alternative programme for saner resolution of this crisis,
In short, call for tabling all EFF loan related IMF documents including proposals for restructuring of debts in parliament immediately for serious social discourse is now the responsibility of social activists outside parliament. Call for elections should be thereafter. As often stressed by me, the final demand, in this instance an election, should never be made the first. An election with none offering an alternate programme is not going to make any difference, though with different names and faces.
– Kusal Perera
21 September 2022
(kusalperera.blogspot.com)
The Elephant Whisperers: Indian short documentary is best at Oscars 2023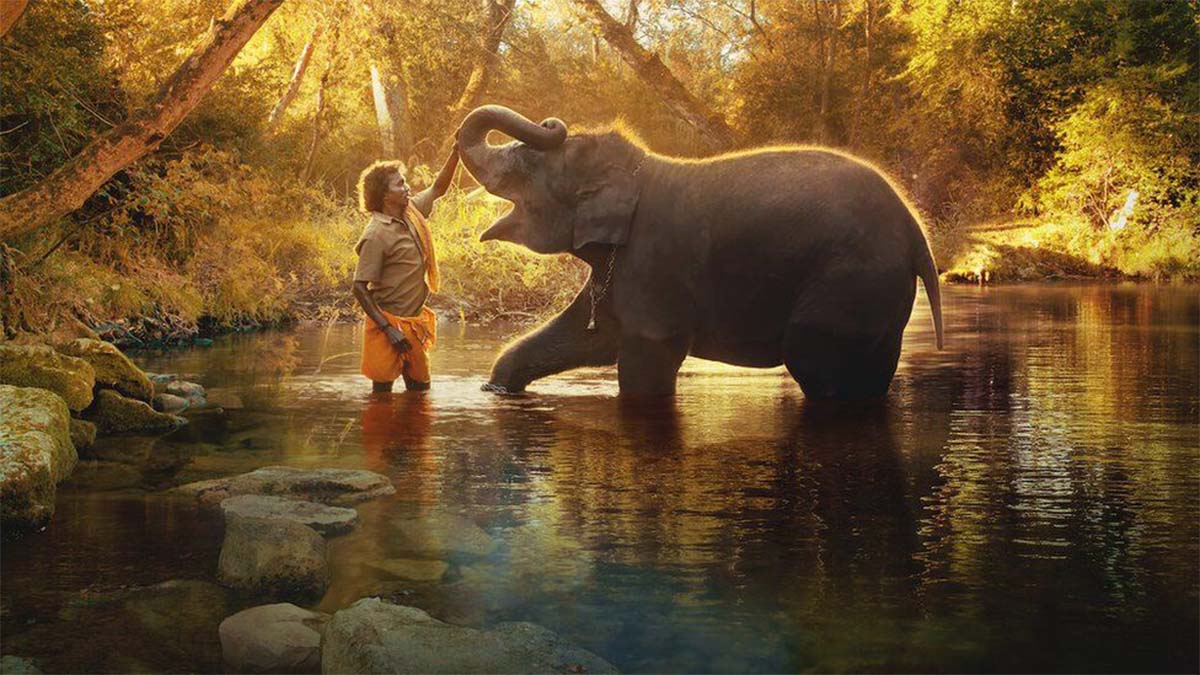 It won Best Documentary Short film at the 95th Academy Awards, beating contenders like Stranger at the Gate and How do you Measure a Year?
The documentary tells the story of an indigenous couple named Bomman and Bellie as they care for an orphaned baby elephant.
The film explores the precious bond between the animal and his caretakers.
In her acceptance speech, director Kartiki Gonsalves said, "I stand here today to speak of the sacred bond between us and our natural world, for the respect of indigenous communities and empathy towards other living beings we share space with, and finally, coexistence."
Producer Guneet Monga shared the news of the win with an Instagram post: "Tonight is historic as this is the first ever Oscar for an Indian production. India's Glory with 2 women."
The Elephant Whisperers is the first Indian film to win an Oscar in this category. Two other films nominated in the Best Documentary Short category in the past – The House That Ananda Built in 1969 and An Encounter With Faces in 1979 – failed to get the trophy.
Shot in the Theppakadu Elephant Camp inside the Mudumulai Tiger Reserve in the southern state of Tamil Nadu, The Elephant Whisperers follows Bomman and Bellie as they care for Raghu, an injured baby elephant who gets separated from his herd. Later, Belli is also given the responsibility to care for Ammu, a female elephant calf.
The couple belong to the Kattunayakan community, a tribal group that has been protecting the forest for generations.
Once they begin living together as a family, the humans and animals forge a close bond.
When Raghu reaches adolescence, the state's forest department takes him away and places him with another caretaker who is more experienced in handling elephants in this life stage. The couple are heartbroken and miss Raghu deeply.
The documentary is permeated with moving scenes that capture the love and devotion the elephants and their human caretakers have for each other. In one scene, baby elephant Ammu wipes away Bellie's tears when she breaks down over Raghu's separation.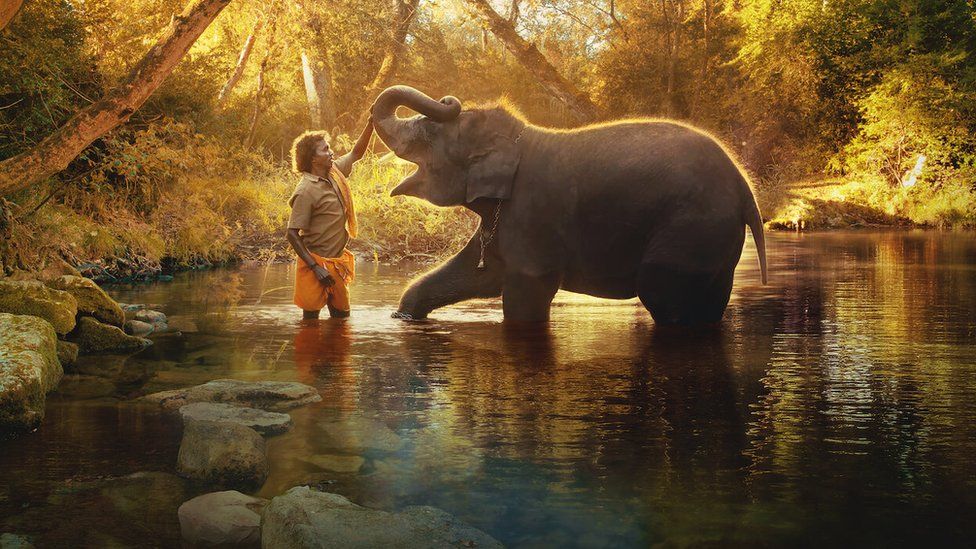 Reacting to the Oscar win, Bomman told BBC Tamil that though they were happy about the award, "we are sad that Raghu is not with us now".
The Oscar for the heart-warming story is being celebrated by many Indians who have taken to twitter to praise the documentary.
Prime Minister Narendra Modi said the film "wonderfully highlights the importance of sustainable development and living in harmony with nature".
MP and senior leader of the opposition Congress party Rahul Gandhi congratulated Ms Gonsalves and Ms Monga. "These two women have made India proud with their heart-warming showcase of the beauty and importance of wildlife conservation," he tweeted.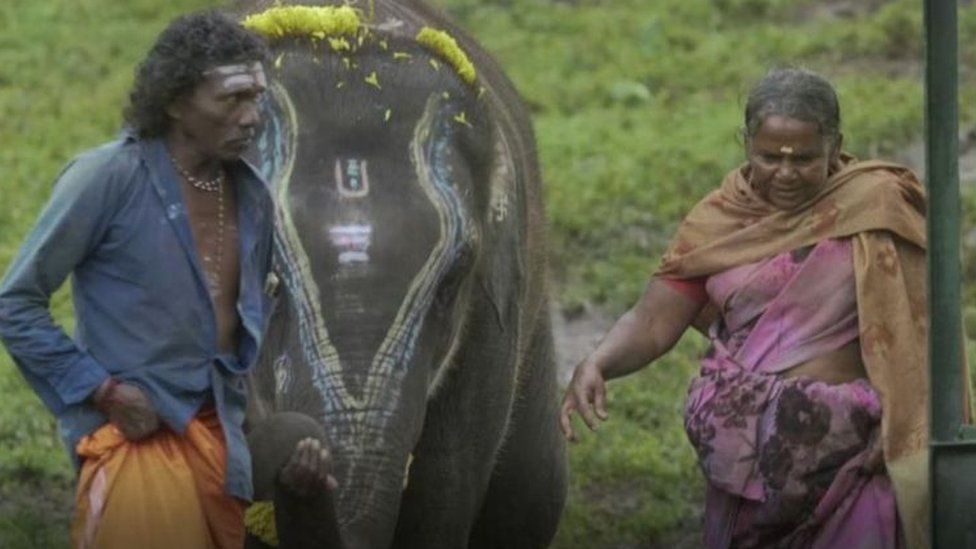 BBC News
International Women's Day 2023: History, marches and celebrations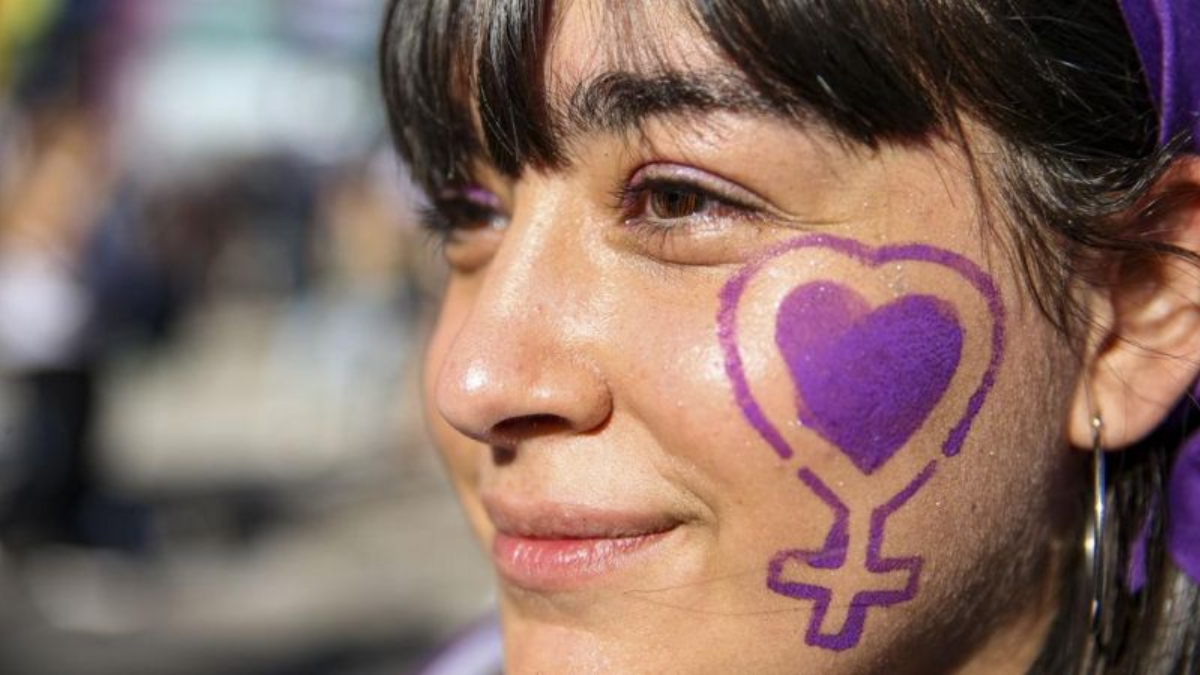 You might have seen International Women's Day mentioned in the media or heard friends talking about it.
But what is this day for? When is it? Is there an equivalent International Men's Day? And what events will take place this year?
For more than a century people around the world have been marking 8 March as a special day for women.
Read on to find out why.
How did it start?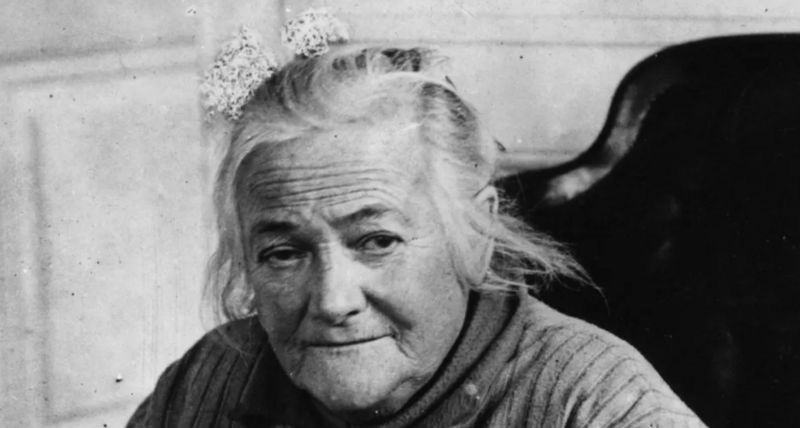 International Women's Day, also known as IWD for short, grew out of the labour movement to become a recognised annual event by the United Nations (UN).
The seeds of it were planted in 1908, when 15,000 women marched through New York City demanding shorter working hours, better pay and the right to vote. A year later, the Socialist Party of America declared the first National Woman's Day.
The idea to make the day international came from a woman called Clara Zetkin, communist activist and advocate for women's rights. She suggested the idea in 1910 at an International Conference of Working Women in Copenhagen. There were 100 women there, from 17 countries, and they agreed on her suggestion unanimously.
It was first celebrated in 1911, in Austria, Denmark, Germany and Switzerland. The centenary was celebrated in 2011, so this year we're technically celebrating the 111th International Women's Day.
Things were made official in 1975 when the United Nations started celebrating the day. The first theme adopted by the UN (in 1996) was "Celebrating the Past, Planning for the Future".
International Women's Day has become a date to celebrate how far women have come in society, in politics and in economics, while the political roots of the day mean strikes and protests are organised to raise awareness of continued inequality.
Why 8 March?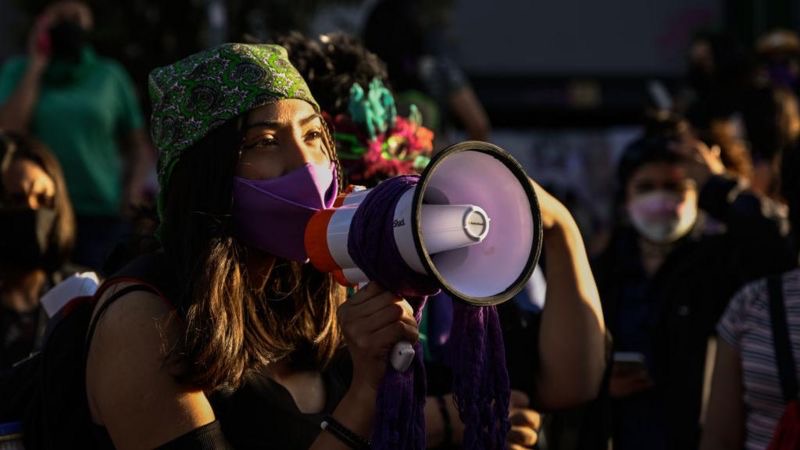 Clara's idea for an International Women's Day had no fixed date.
It wasn't formalised until a war-time strike in 1917 when Russian women demanded "bread and peace" – and four days into the strike the Tsar was forced to abdicate and the provisional government granted women the right to vote.
The date when the women's strike commenced on the Julian calendar, which was then in use in Russia, was Sunday 23 February. This day in the Gregorian calendar was 8 March – and that's when it's celebrated today.
Why do people wear the colour purple?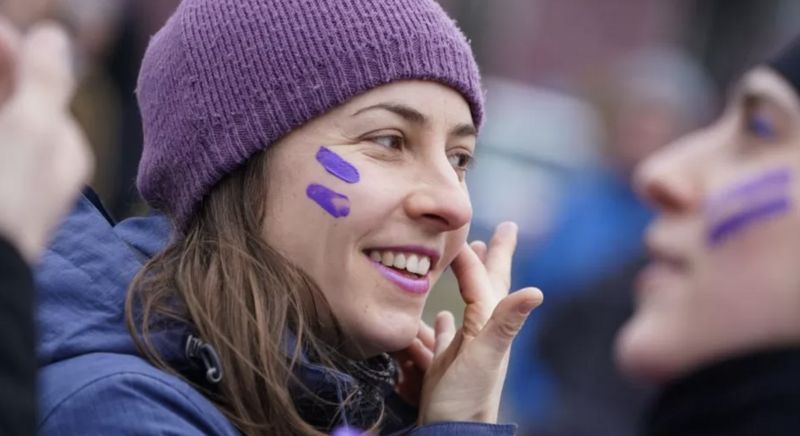 Purple, green and white are the colours of IWD, according to the International Women's Day website.
"Purple signifies justice and dignity. Green symbolizes hope. White represents purity, albeit a controversial concept. The colours originated from the Women's Social and Political Union (WSPU) in the UK in 1908," they say.
Is there an International Men's Day?
There is indeed, on 19 November.
But it has only been marked since the 1990s and isn't recognised by the UN. People celebrate it in more than 80 countries worldwide, including the UK.
The day celebrates "the positive value men bring to the world, their families and communities", according to the organisers, and aims to highlight positive role models, raise awareness of men's well-being, and improve gender relations.
How is Women's Day celebrated?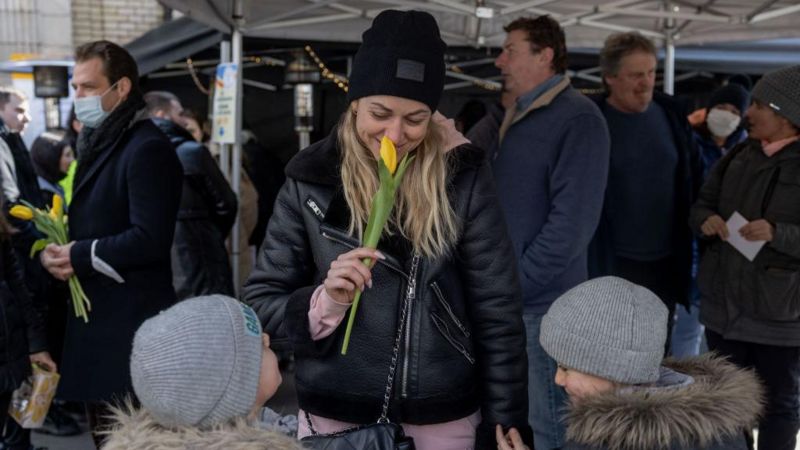 International Women's Day is a national holiday in many countries, including Russia where flower sales double during the three or four days around 8 March.
In China, many women are given a half-day off work on 8 March, as advised by the State Council.
In Italy, International Women's Day, or la Festa della Donna, is celebrated by the giving of mimosa blossoms. The origin of this tradition is unclear but it is believed to have started in Rome after World War Two.
In the US, the month of March is Women's History Month. A presidential proclamation issued every year honours the achievements of American women.
What is the IWD 2023 theme?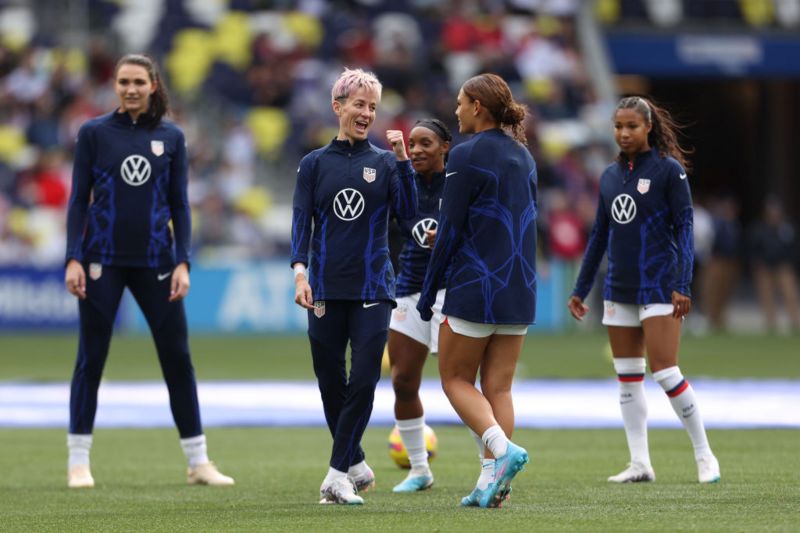 The UN's theme for 2023 is "DigitALL: Innovation and technology for gender equality". This theme aims to recognise and celebrate the contribution women and girls are making to technology and online education.
This year, IWD will also explore the impact of the digital gender gap on inequality for women and girls, as the UN estimates that women's lack of access to the online world will cause a $1.5 trillion loss to gross domestic product of low and middle-income countries by 2025 if action isn't taken.
But there are also other themes around. The International Women's Day website – which says it's designed to "provide a platform to help forge positive change for women" – has chosen the theme #EmbraceEquity with organisers and events seeking to "challenge gender stereotypes, call out discrimination, draw attention to bias, and seek out inclusion".
Why do we need it?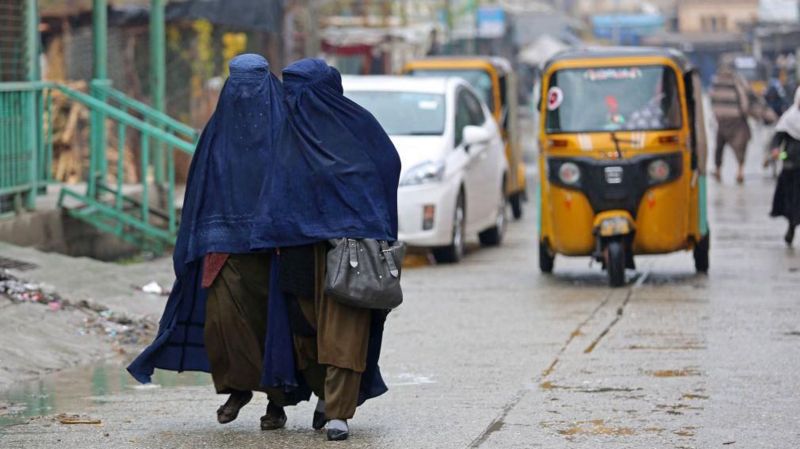 In the past year, women in many countries such as Afghanistan, Iran, Ukraine and the US have been fighting for their rights amid war, violence and policy changes in their respective countries.
In Afghanistan, the resurgence of the Taliban has hindered advancements in human rights with women and girls now banned from higher education, working most jobs outside of the home, travelling long distances without a male chaperone and they are instructed to cover their faces in public.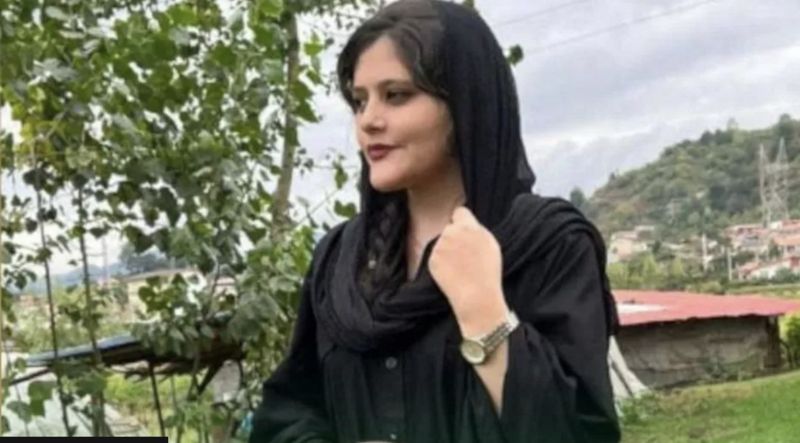 In Iran, protests were sparked by the death of Mahsa Amini, a 22-year-old woman arrested by morality police in Tehran on 13 September 2022 for allegedly violating Iran's strict rules requiring women to cover their hair with a scarf.
Since then, demonstrations have continued across the country with many Iranians – both female and male – calling for better rights for women and a change from the current political leadership. "Woman, life, freedom" is the slogan of the protests. Authorities have portrayed them as "riots" and responded with force. More than 500 people have died.
Following the invasion of Ukraine by Russian forces on 24 February 2022, the UN report that gender gaps in food insecurity, malnutrition, poverty, and increased gender-based violence have worsened inside Ukraine and around the world due to war-induced price hikes and shortages.
On June 24 2022, the US Supreme Court overturned Roe v Wade, a historic piece of legislation which protected the right to abortion for American women, causing widespread outcry and demonstrations in the US. A number of US women have sought support to get a termination from people in Mexico, where a historic ruling in 2021 effectively decriminalised abortion.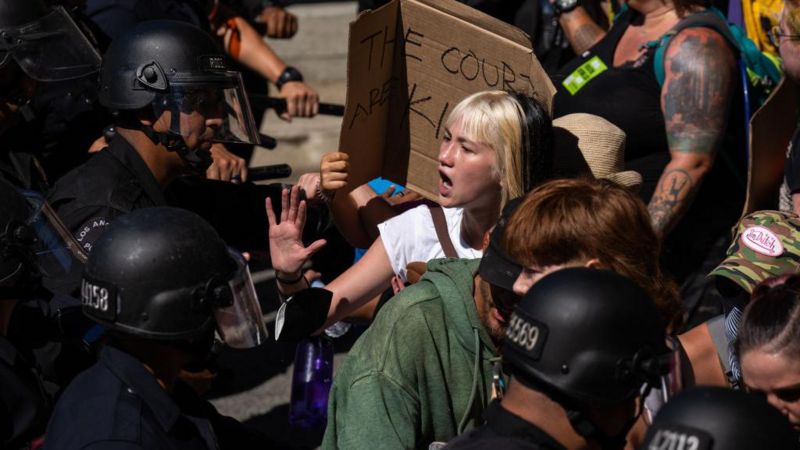 n the past few years though, there has been progress.
In November 2022, the European Parliament passed a law after a 10-year battle to ensure more women are represented on publicly traded companies' boards by July 2026. "There are plenty of women qualified for top jobs and with our new European law, we will, make sure that they have a real chance to get them," the EU said.
Meanwhile parental leave laws were updated in Armenia and Colombia, and Spain passed laws to support menstrual health leave and extended access to abortion.
The International Olympic Committee reported the most gender-balanced Winter Games with women making up 45% of athletes at Beijing 2022. Though gender parity wasn't achieved, new guidelines promoted more balanced coverage of women's sport.
The Fifa Women's World Cup in 2023 is newly expanded, with 36 teams taking part. Ahead of the competition, the US Soccer Federation reached a historic agreement to pay its men's and women's teams equally, making it the first in the sport to promise both sexes matching money. Female players had filed a number of equal pay claims and lawsuits, arguing their case for more than five years.
(BBC NEWS)
Sri Lanka crisis: Parents forced to pick which child can go to school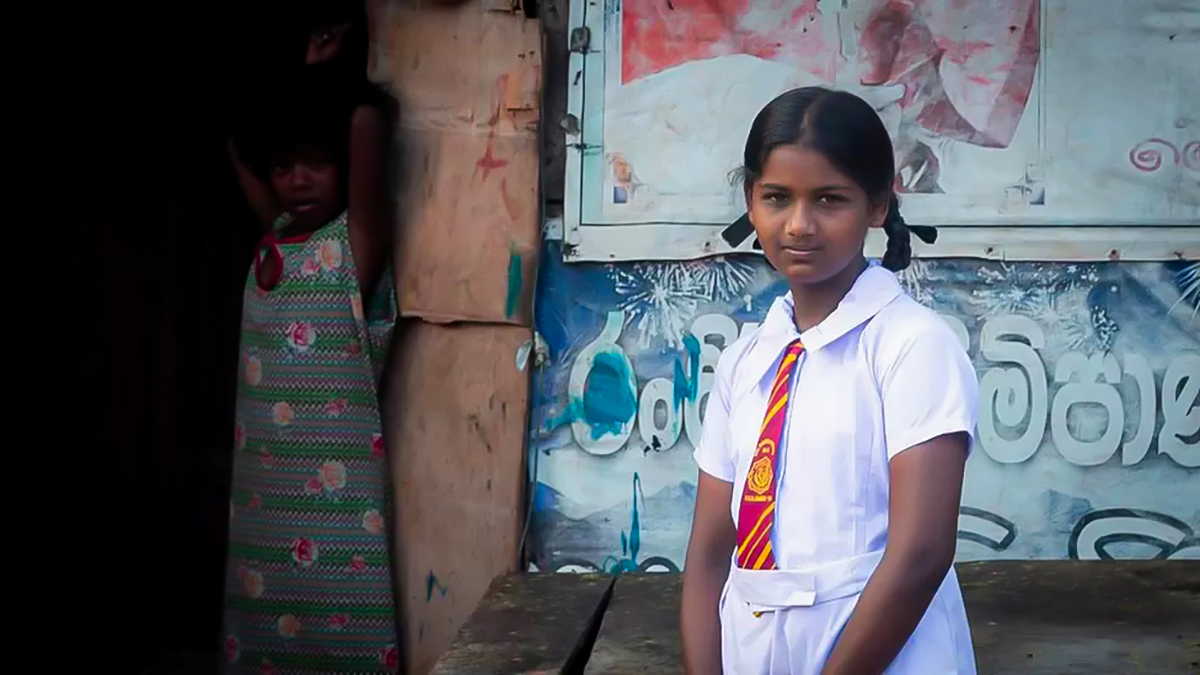 Ten-year-old Malki is too excited to stay in bed.
She's up an hour before her two sisters and two brothers so that she can scrape some bright red gloss off her fingernails.
Today is her first day back at school and she wants to be spotless.
But her siblings must stay at home – her family can only afford to send her.
Six months ago, Sri Lanka was in the eye of the storm for its worst economic crisis since independence.
While calm has largely returned to the island nation, the full impact of mass unemployment and dramatic price rises is now visible among many families.
–  By Ishara Danasekara & Tom Donkin
(BBC World Service)