Today is Bak Full Moon Poya Day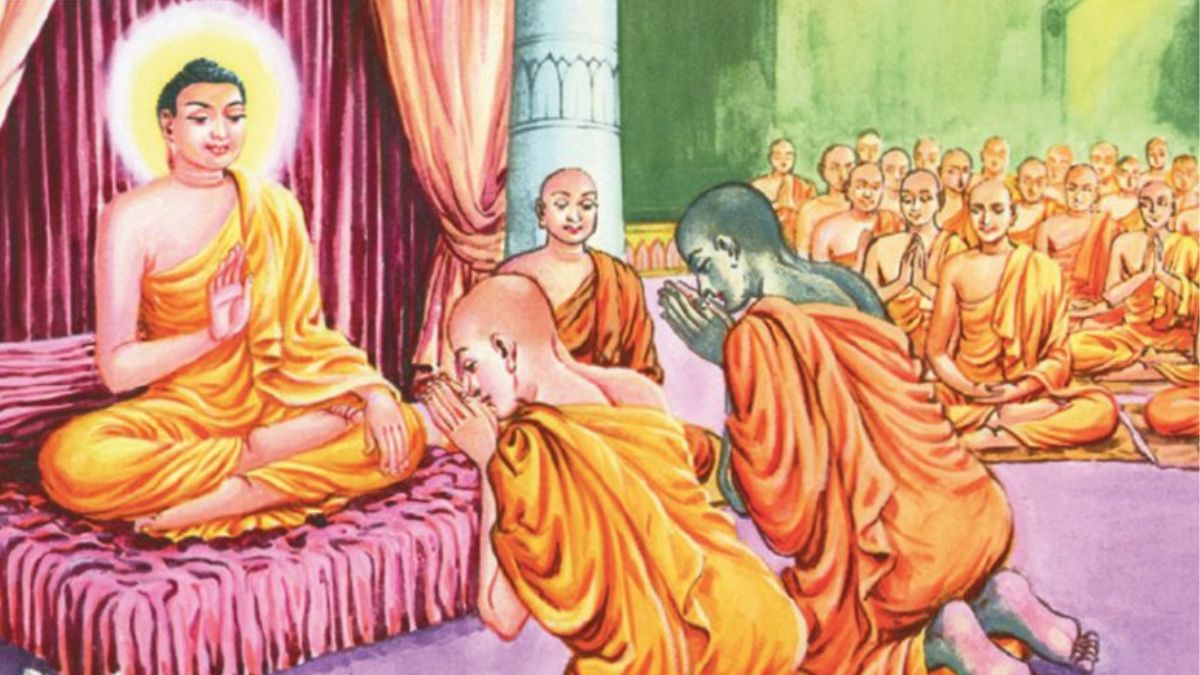 Today marks Navam Full Moon Poya day.
Buddhists around the world mark the day with reverence as many significant events in Buddhist history took place on such a day.
It is on such a Full Moon Poya Day that Lord Buddha appointed Arahaths Sariputra and Moggalyanya as his chief disciples.
The first-ever Buddhist congregation was also held on a day such as today.
Incidentally, it is on a Navam Full Moon Poya Day that Lord Buddha preached the Ovadha Prathimoksha – which provides guildelines for am ordained Bhikkhu .
Another significant event which occurred on Navam Full Moon Poya Day is the announcement made by Lord Buddha that he would attain Parinibbana on Vesak Full Moon Poya Day .
Inflation in SL decreased by 62.1% – Siyambalapitiya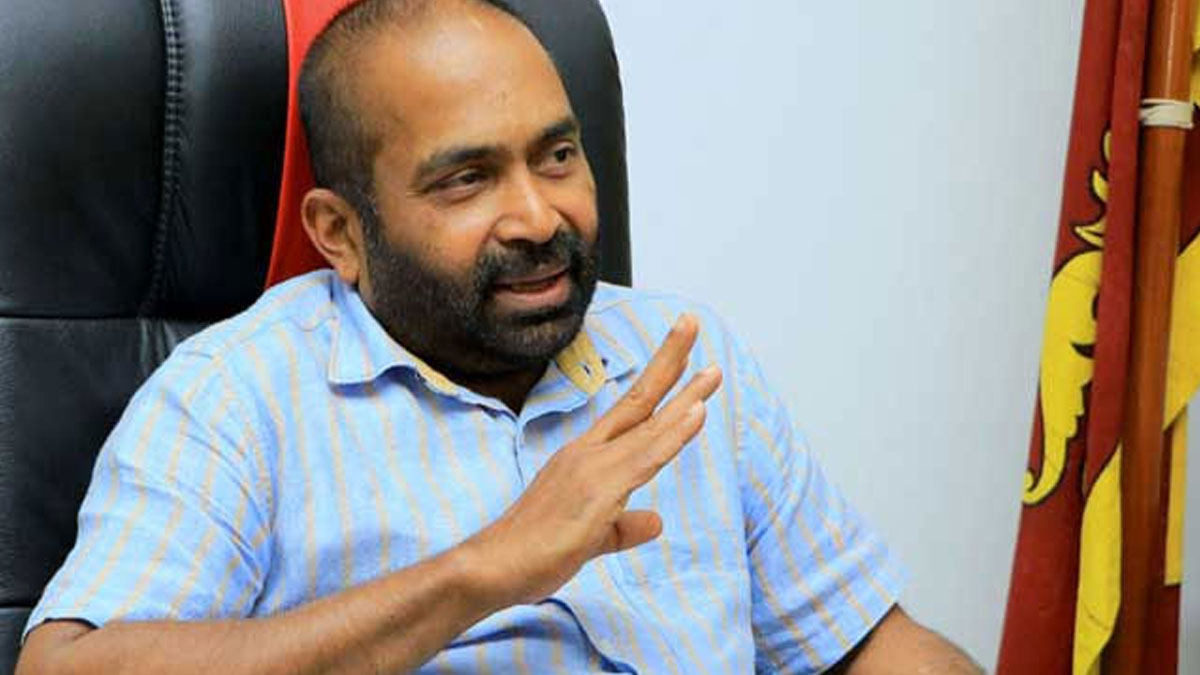 Acting Finance Minister Ranjith Siyambalapitiya announced that over the past year, inflation in Sri Lanka has significantly decreased by 62.1%, thanks to President Ranil Wickremesinghe's robust economic reform agenda.
Mr. Siyambalapitiya also highlighted that inflation, which stood at 66.7% during the first and second quarters of 2022, has now plummeted to just 4.6% for the same period in 2023.
He made this announcement during a press conference held today (21) at the Presidential Media Center, focusing on the theme of 'Collective Path to a Stable Country.
SL President meets US President Joe Biden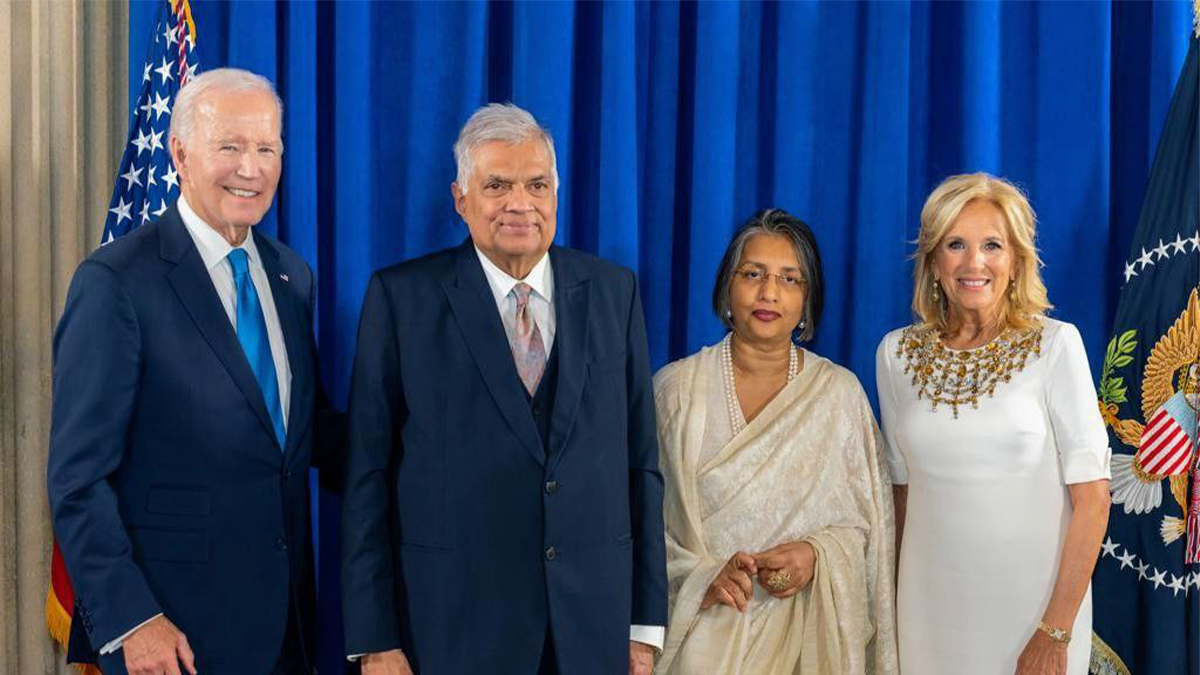 President Joe Biden of the United States and President Ranil Wickremesinghe engaged in a cordial meeting yesterday (20) in New York.
This high-profile meeting unfolded amidst a lavish dinner hosted by President Biden, gathering all the heads of state who had participated in the 78th session of the United Nations General Assembly.
The encounter began with a warm welcome from President Joe Biden, who extended his hospitality to President Ranil Wickremesinghe. The leaders engaged in a cordial and insightful conversation, touching upon various topics of global importance. Following their discussions, they joined their fellow heads of state for a group photograph, symbolizing the spirit of international cooperation.
Adding to the diplomatic tableau, President Wickremesinghe, Professor Maithri Wickramasinghe and Mr. and Mrs. Biden posed for a photograph.
(President's Media Division)
MCC consents to cancel nominations submitted for LG polls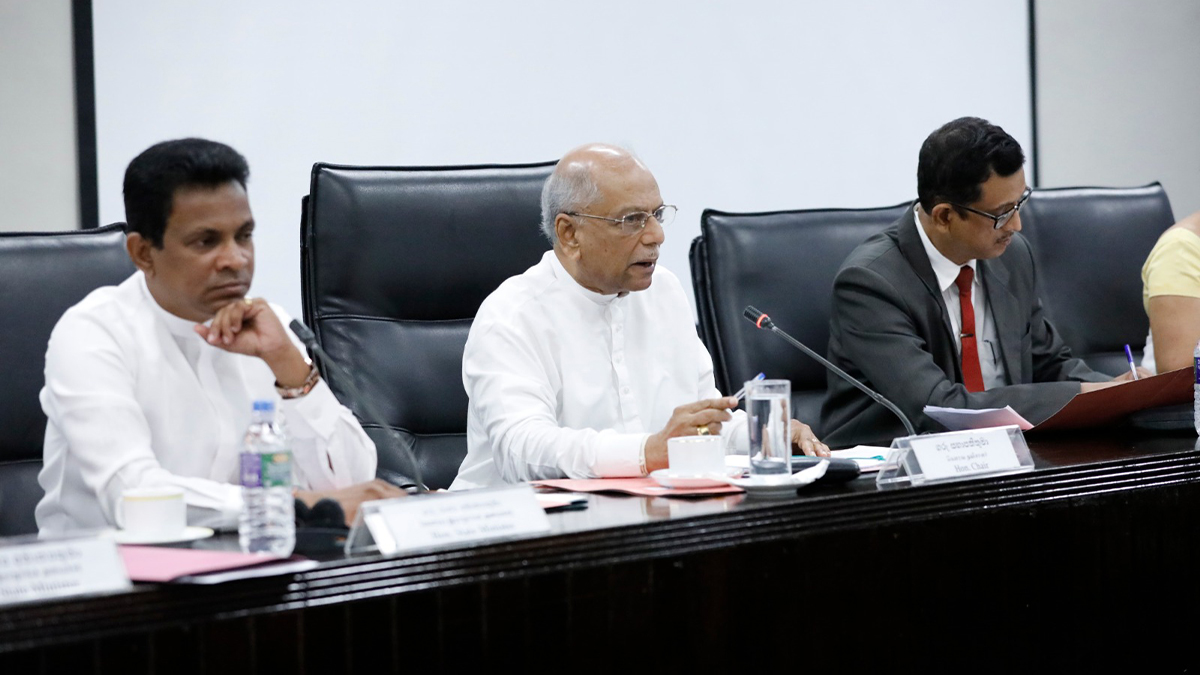 The Ministerial Consultative Committee on Public Administration, Home Affairs, Provincial Councils & Local Government unanimously consented to cancel the nominations submitted for the Local Government Elections given that those who have submitted nominations have faced great difficulties due to the postponement of the elections.
The unanimous consent was given at the Ministerial Consultative Committee on Public Administration, Home Affairs, Provincial Councils & Local Government held yesterday (20) in Parliament Chaired Dinesh Gunawardena, Prime Minister and Minister of Public Administration, Home Affairs, Provincial Councils and Local Government.
A discussion was held regarding the obstacles faced by the field officials to run for elections in their electorate and the current status regarding the amendment to the relevant Act to remove such obstacles. The officials present stated that according to the instructions received by the Attorney General, if an amendment is required to revert a legislation to its former state, a 2/3 majority and a referendum is required for the said purpose.
Furthermore, a progress review regarding systematizing the transferring of Secretaries to the Provincial Councils, and the transferring of Divisional secretaries as mentioned in the service constitution was discussed at the Ministerial Consultative Committee meeting held.
Attention was also drawn to the fact that provincial council government officials are not placed with due diligence. Accordingly, the Prime Minister also emphasized that the transfers of all administrative officers including divisional secretaries should be done properly.
Given that there is no new decision on making new recruitments to the public service at the moment, and since there are vacancies in the provincial and overall public service, considering the already existing employees who have passed the Management Service officer to grade III limited competitive examination to fill the existing vacancies was also discussed at the Committee meeting held.