U.S. fighter jet shoots down suspected Chinese spy balloon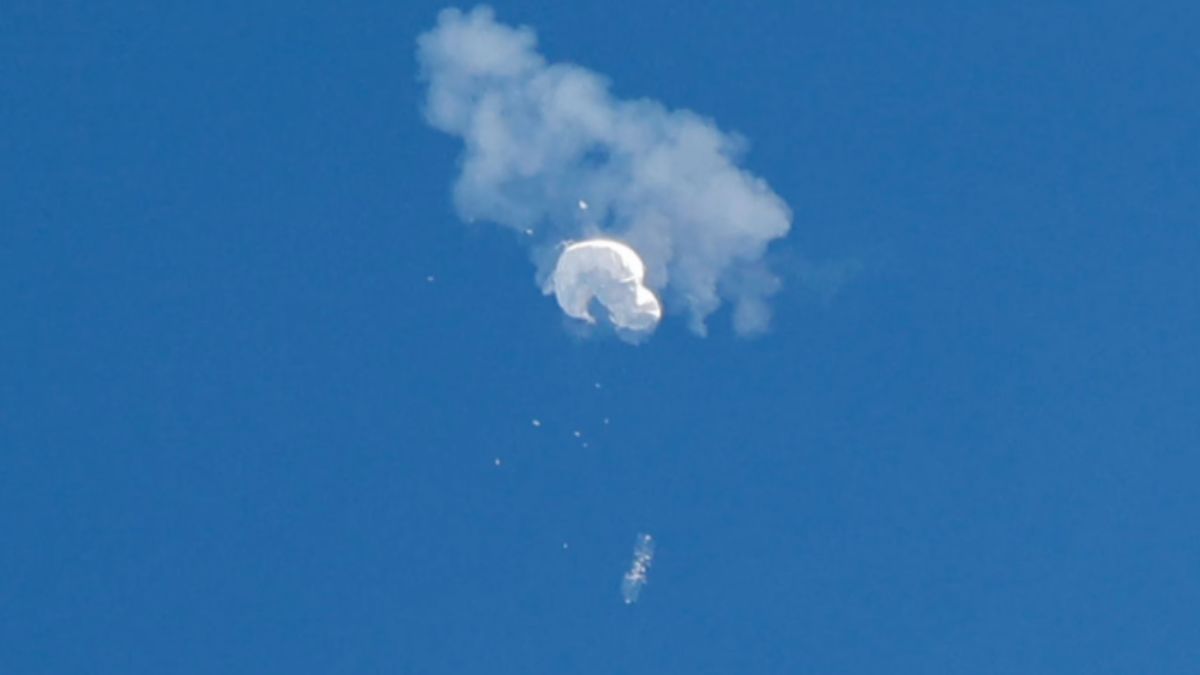 A U.S. military fighter jet shot down a suspected Chinese spy balloon off the coast of South Carolina on Saturday, a week after it first entered U.S. airspace and triggered a dramatic — and public — spying saga that worsened Sino-U.S. relations.
President Joe Biden said he had issued an order on Wednesday to take down the balloon, but the Pentagon had recommended waiting until it could be done over open water to safeguard civilians from debris crashing to Earth from thousands of feet (meters) above commercial air traffic.
"They successfully took it down, and I want to compliment our aviators who did it," Biden said.
Multiple fighter and refueling aircraft were involved in the mission, but only one — an F-22 fighter jet from Langley Air Force Base in Virginia — took the shot at 2:39 p.m. (1939 GMT), using a single AIM-9X supersonic, heat-seeking, air-to-air missile, a senior U.S. military official said.
China strongly condemned the military strike on an airship that it says was used for meteorological and other scientific purposes, and which it said had strayed into U.S. airspace "completely accidentally" — claims flatly dismissed by U.S. officials.
"China had clearly asked the U.S. to handle this properly in a calm, professional and restrained manner," China's foreign ministry said in a statement. "The U.S. had insisted on using force, obviously overreacting."
The balloon was shot down about six nautical miles off the U.S. coast of the Atlantic Ocean, over relatively shallow water, potentially aiding efforts to recover elements of the Chinese surveillance equipment over the coming days, U.S. officials said.
One U.S. military official said the debris field was spread out over seven miles (11 km) of ocean, and multiple U.S. military vessels were on site.
The downing of the balloon came shortly after the U.S. government ordered a halt to flights in and out of three airports in South Carolina — Wilmington, Myrtle Beach and Charleston — due to what it said at the time was an undisclosed "national security effort." Flights resumed on Saturday afternoon.
While Saturday's shootdown concludes the military dimension to the spying saga, Biden is likely to continue to face intense political scrutiny from Republican opponents in Congress who argue he failed to act quickly enough.
A senior administration official said after shooting down the balloon, the U.S. government spoke directly with China about the action. The State Department also briefed allies and partners around the world, the official said.
Questions remain about how much information China may have gathered during the balloon's trek across the United States.
The balloon entered U.S. airspace in Alaska on Jan. 28 before moving into Canadian airspace on Jan 30. It then re-entered U.S. airspace over northern Idaho on Jan. 31, a U.S. defense official said. Once it crossed over U.S. land, it did not return to open waters, making a shootdown difficult.
U.S. officials did not publicly disclose the balloon's presence over the United States until Thursday.
"It's clear the Biden administration had hoped to hide this national security failure from Congress and the American people," said U.S. Representative Mike Rogers, a Republican who leads the House of Representatives Armed Services Committee.
Biden's emphasis on Saturday that — days ago — he ordered the balloon shot down as soon as possible could be an effort to respond to such critics.
Former President Donald Trump, Biden's potential rival in the 2024 election, called earlier this week for the balloon to be shot down, and has sought to portray himself as stronger than Biden on China. The U.S. relationship with China is likely to be a major theme of the 2024 presidential race.
Washington had called the balloon's appearance a "clear violation" of U.S. sovereignty and notified Beijing about the shootdown on Saturday, a U.S. official said.
Still, officials on Saturday appeared to play down the balloon's impact on U.S. national security.
"Our assessment — and we're going to learn more as we pick up the debris — was that it was not likely to provide significant additive value over and above other (Chinese) intel capability, such as satellites in low-Earth orbit," the senior U.S. defense official said.
A Reuters photographer who witnessed the shootdown said a stream came from a jet and hit the balloon, but there was no explosion. It then began to fall.
The Pentagon assesses that the balloon was part of a fleet of Chinese spy balloons. On Friday, it said another Chinese balloon was flying over Latin America.
"Over the past several years, Chinese balloons have previously been spotted over countries across five continents, including in East Asia, South Asia and Europe," the U.S. official said.
The suspected spy balloon prompted Secretary of State Antony Blinken to postpone a visit to China this week that had been expected to start on Friday.
The postponement of Blinken's trip, which had been agreed to in November by Biden and Chinese President Xi Jinping, was a blow to those who saw it as an overdue opportunity to stabilize an increasingly fractious relationship between the two countries.
China is keen for a stable U.S. relationship so it can focus on its economy, battered by the now-abandoned zero-COVID policy and neglected by foreign investors alarmed by what they see as a return of state intervention in the market.
Source: Reuters
President's House to be shifted to Sandun Uyana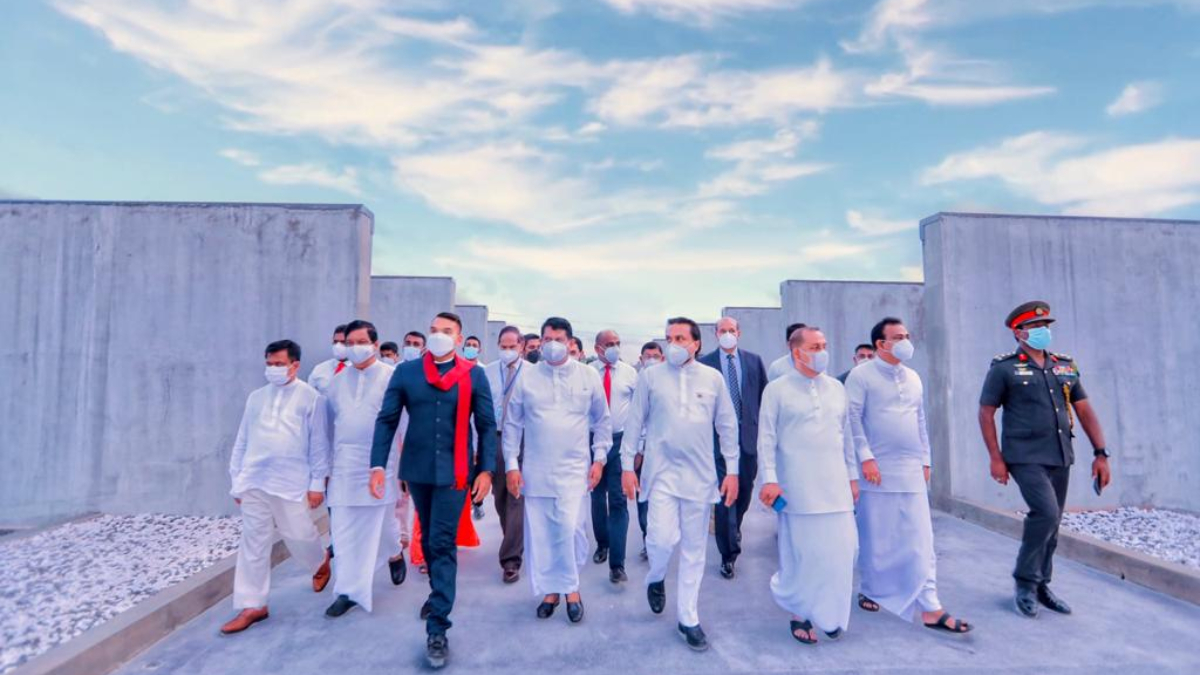 The government has decided to construct a new President's Official Residence and the Presidential Secretariat on the site of the National 'Sandun Uyana' (Sandalwood Garden) built at a cost of Rs.300 million.
Since it has been decided to use the President's House premises in Colombo Fort for a development project under the Colombo Port City Project, it has been decided to build a new President's House and the Secretariat at the Sandun Uyana.
Inspector General of Police (IGP) Chandana Wickramaratne has also recommended that the Sandun Uyana prepared in nine acres near the Parliament premises is suitable for that purpose.
Accordingly, President Ranil Wickremesinghe has informed the Urban Development Authority (UDA) to prepare future plans and submit a report.
The President's Office said that it has also been decided to relocate the Prime Minister's office and the Prime Minister's official residence on another plot of land located near the Sandun Uyana.
The President has informed the UDA to look into the possibility of moving the Cabinet office to another plot of land nearby, and the President's Secretary Saman Ekanayake to study the space required for this construction and submit a report.
The Sandun Uyana project was built and opened during the tenure of former President Gotabaya Rajapaksa.
A total of 300 red sandalwood plants and 900 white sandalwood plants were planted in the garden at a cost of Rs.300 million by the UDA.

Although this garden was planned to be opened by Prime Minister Mahinda Rajapaksa on July 20, 2021, it was opened by Minister Namal Rajapaksa.
Only 50 Dollars to go to India by passenger ferry!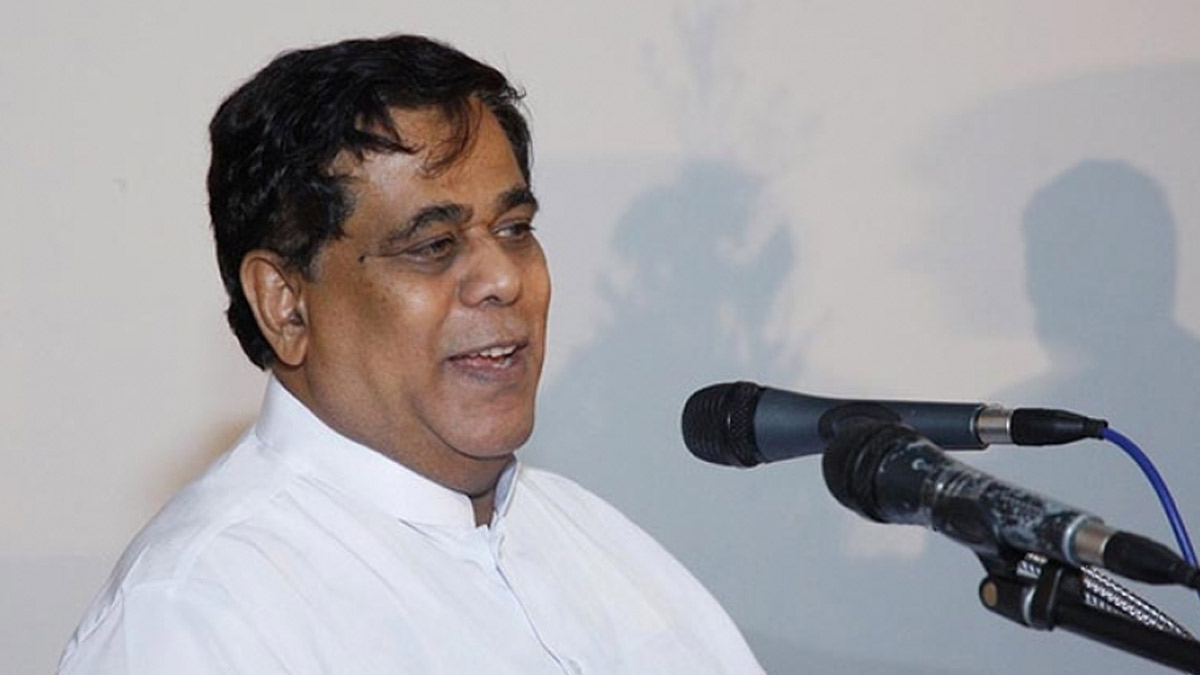 Sri Lanka will commence the operations of the passenger ferry service between Kankesanthurai and Pondicherry on April 29, the Ministry of Ports, Shipping and Aviation said.
It said a passenger terminal is currently being constructed at the Kankesanthurai Port to facilitate the ferry service by the Sri Lanka Navy.
Ferry owners have mentioned during a recent discussion that they will be charging 50 US Dollars per passenger for a one-way trip, while allowing a passenger to carry baggage weighing 100kg.
A ferry is expected to carry 150 passengers at a time and will take around 4 hours to travel from Karaikal Port in Pondicherry to Kankesanthurai.
Minister Nimal Siripala de Silva said that any businessman in India and Sri Lanka can join this passenger ferry service.
Uebert Angel brought in by Jerome Fernando involved in gold smuggling!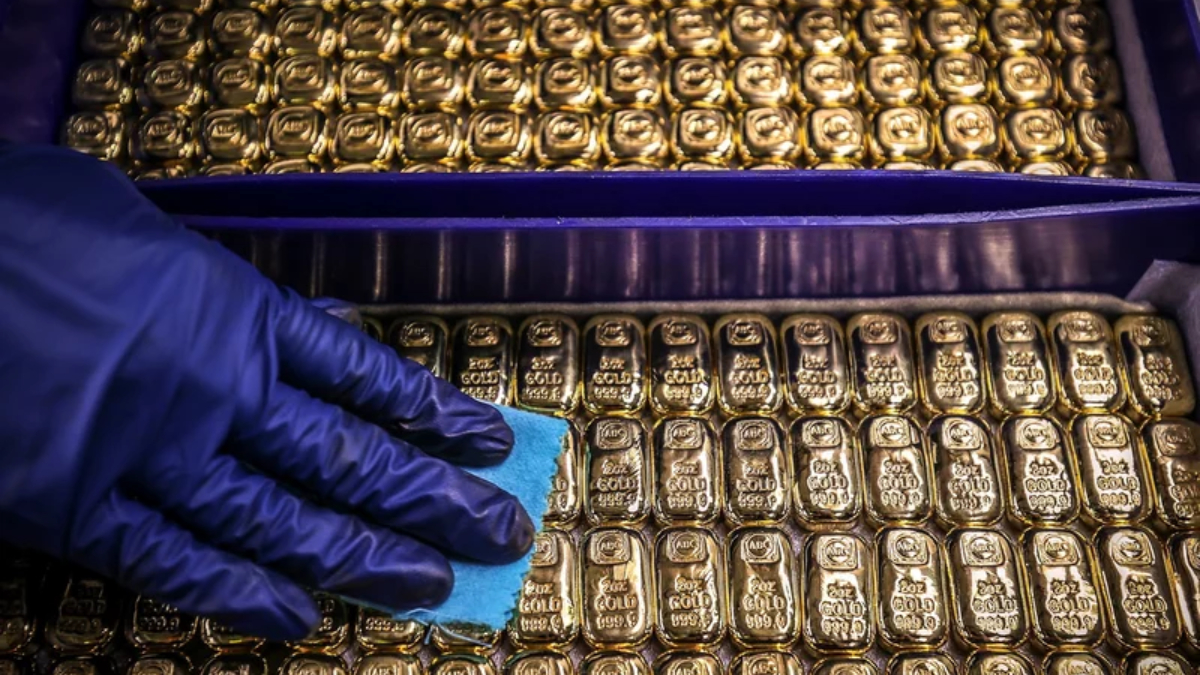 It has been revealed that Zimbabwean pastor Uebert Angel, who was brought to Sri Lanka by 'Born-Again' religious sect leader Pastor Jerome Fernando, is involved in large-scale gold smuggling.
This was revealed during an investigation conducted by Al Jazeera News.
This pastor has also worked as a Zimbabwean diplomat.
The Zimbabwean pastor has participated in the services held at the Katunayake 'Miracle Dome' hall owned by Pastor Jerome Fernando on several occasions.
During his visit to Sri Lanka, the Zimbabwean pastor had met former presidents Mahinda Rajapaksa and Gotabaya Rajapaksa as well.
According to Al Jazeera, Uebert Angel has laundered millions of US dollars through gold smuggling.
Angel, appointed ambassador-at-large and a presidential envoy by Zimbabwe's President Emmerson Mnangagwa in March 2021, has told reporters he would be able to carry large volumes of dirty cash into the country using his diplomatic status.
The 44-year-old, who claims to be a prophet and heads a congregation — the Good News Church — with branches in 15 countries, said he would facilitate a scheme through which unaccounted cash could be exchanged for Zimbabwe's gold.
Source – Aruna