Army sport stars excelled in int'l sports promoted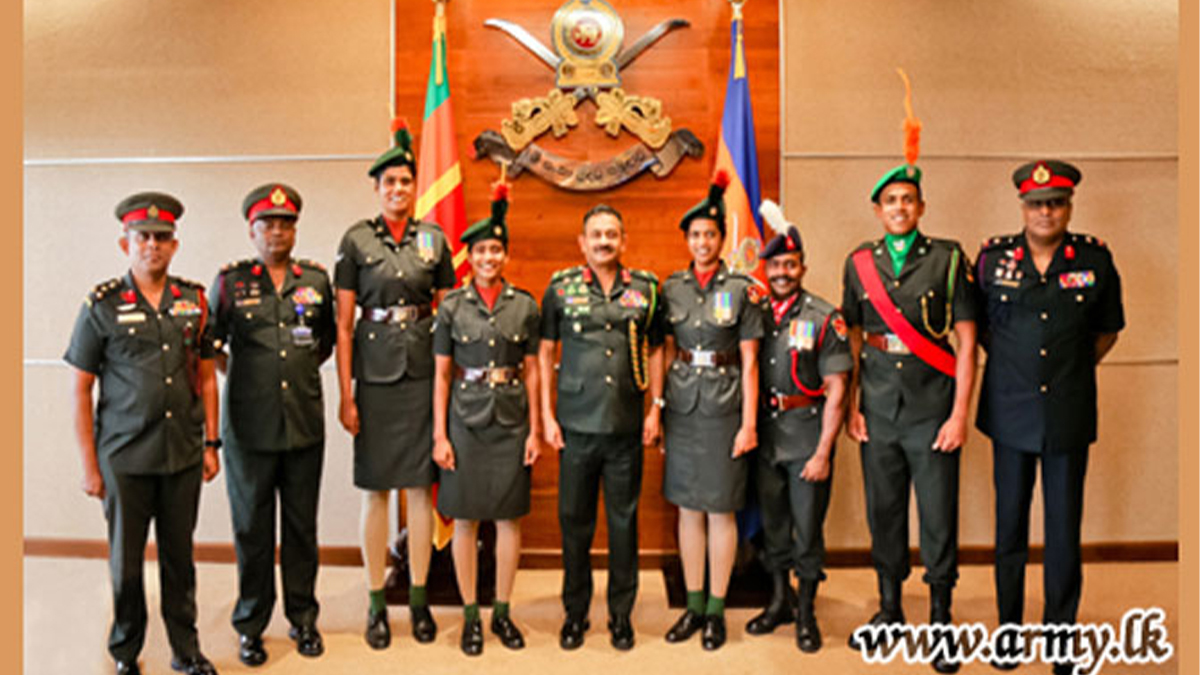 Sportsmen and sportswomen who shone distinctively in international sports events representing the Sri Lanka Army were felicitated at the Commander's office at the Army HeadQuarters last morning (20).
The sport stars were awarded with appreciative compliments and cash incentives in order to encourage them further.
Army Commander Lieutenant General Vikum Liyanage commended the achievements of these sport stars and talked to each one of them in the presence of the Director Sports of the Army.
These international achievers included Sergeant M.M Theekshana, the widely known Sri Lankan cricket player of the Army who is a member of the Sri Lankan Cricket team who won the Asia Cup Championship – 2022, Corporal T.T Algama, Corporal K.B.Y De Silva and Corporal M.A.I.J Perera, all of them in the Sri Lankan National Netball team who won the Asian Netball Championship – 2022 and the Bodybuilder, Corporal R.A.D.P Rajapaksha who won the Bronze Medal in the Asian Bodybuilding Championship – 2022.
In recognition of their achievements, the Army Chief instructed respective authorities to promote these achievers in rank in an attempt to stimulate them further.
Accordingly, Private M.M Theekshana was elevated to the rank of Sergeant, Private T.T Algama, to the rank of Corporal, Private K.B.Y De Silva to the rank of Corporal and Private M.A.I.J Perera to the rank of Corporal.
The Army Commander also awarded financial incentives to Sergeant M.M Theekshana, Netball Team Members and Bodybuilder Lance Corporal R.A.D.P Rajapaksha extending his best wishes for their future.
Major General WASS Wanasinghe RSP USP NDU, Commander, Security Forces Mullaitivu, Major General WBSM Abeysekera RSP USP, Director General Financial Management and Brigadier KAWNH Bandaranayake USP, Director, Army Sports were also present during the occasion.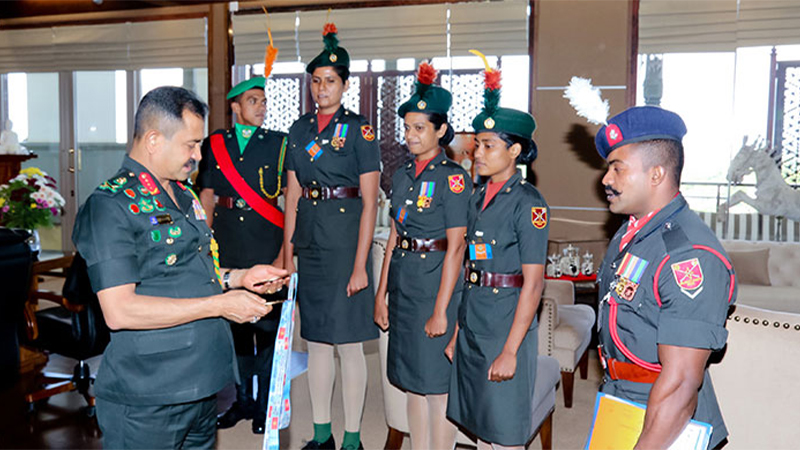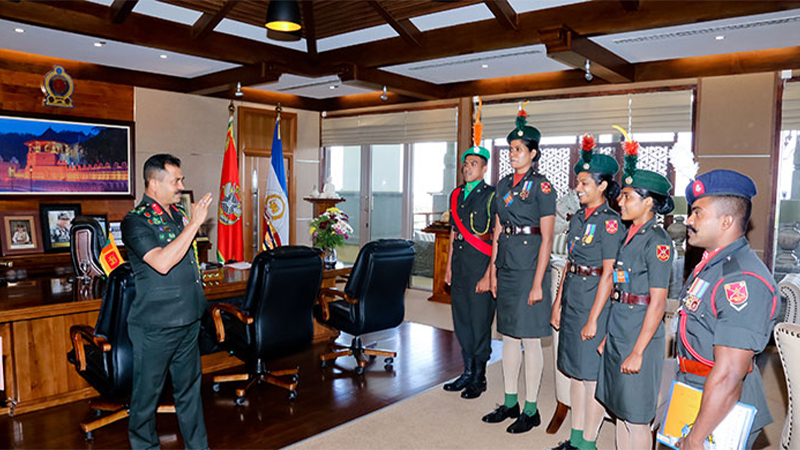 Ransilu wins gold at Powerlifting Championship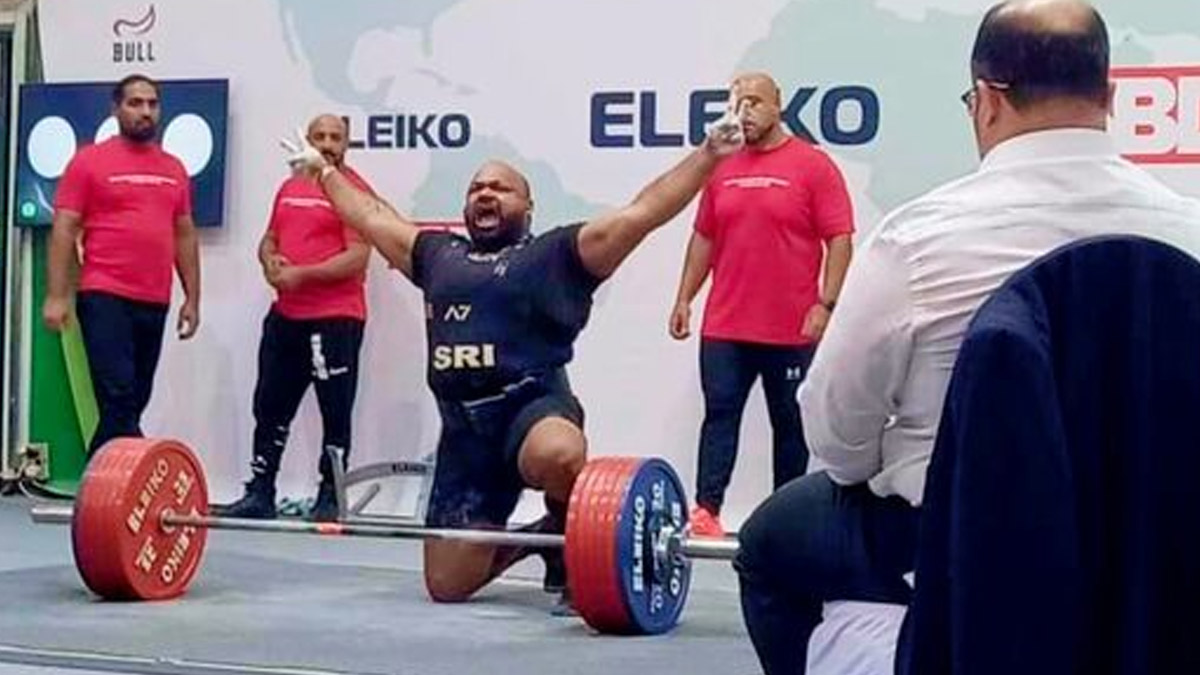 Sri Lanka's Ransilu Jayathilaka won a gold medal in the 2022 Asian Classic Powerlifting Championship held in Dubai, UAE.
He competed in the 120 kg open weight class and won the gold medal in the deadlift category by lifting a weight of 320 kg.
Kuwait won the Silver medal while Japan secured bronze.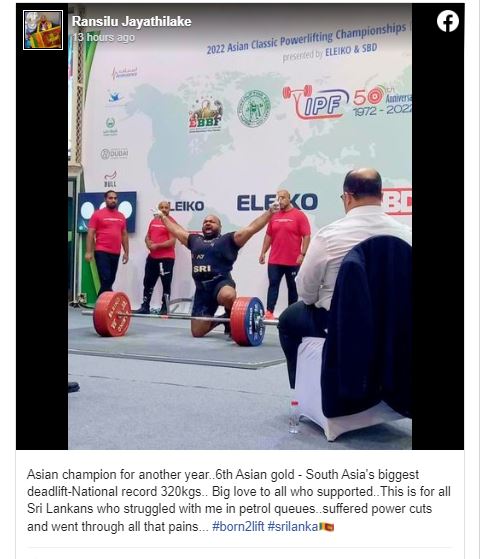 Chamika loses 4 teeth ; reaches hotel after treatment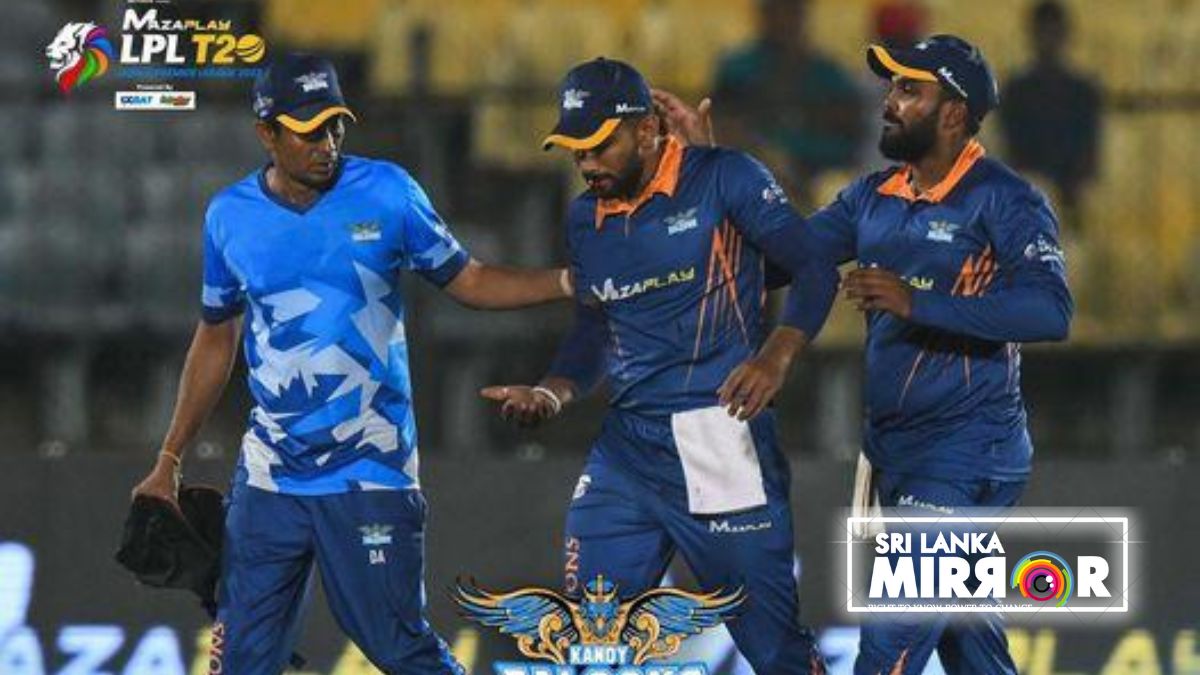 Kandy Falcons player Chamika Karunaratne, who was injured during today's game against Galle Gladiators, has reached the team hotel after receiving hospital treatment.
Chamika lost 04 teeth while attempting to secure a catch during the game.
Workshop for sports physicians (Pics)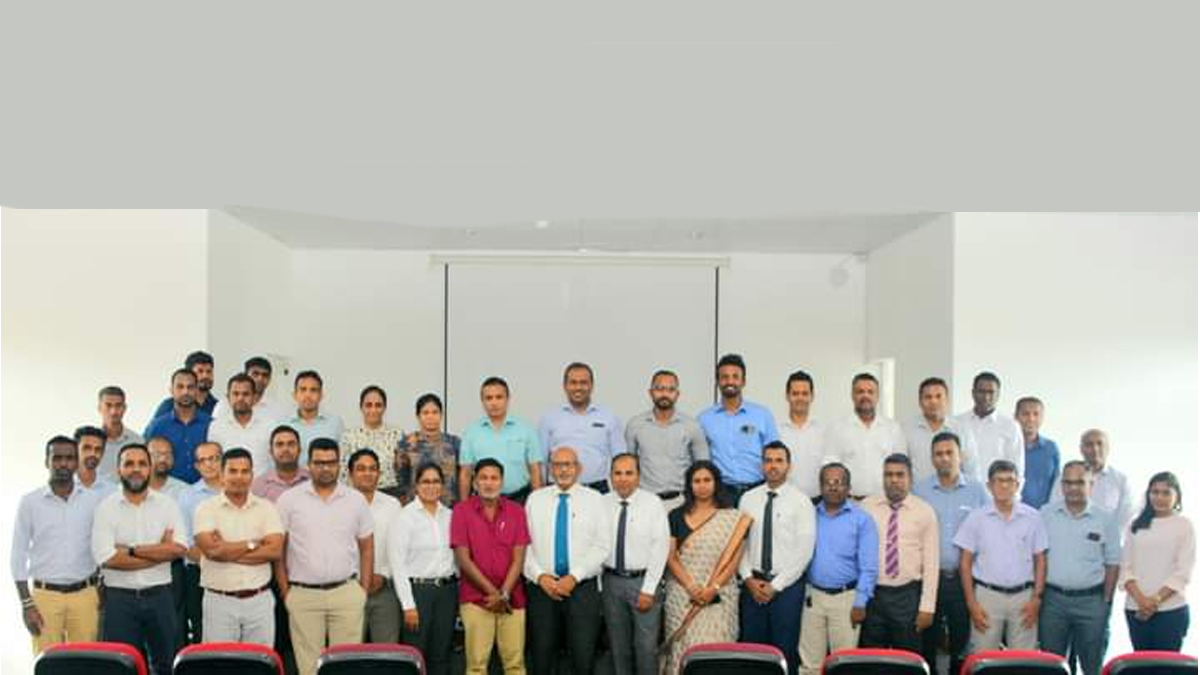 Sri Lanka Anti Doping Agency (SLADA) organized a workshop on "Global Demands on a Team Physician" for future and current Team Physicians at the SLADA Headquarters to update them on global requirements.
The workshop covered the evolvement of the team physician, the role and responsibilities of the team physician, common practical issues, the requirement of coaches and athletes, match fixing, clean athlete, results management and media handling.
A total of 10 sports experts contributed their time and expertise to this program. Furthermore Ms. Thilaka Jinadasa Oly, Ms. Shashikala Siriwardena, Mr. Thejake Wanigasekara and Mr. Ranjan Paranavithana attended as guest speakers.