US President Biden announces 2024 re-election bid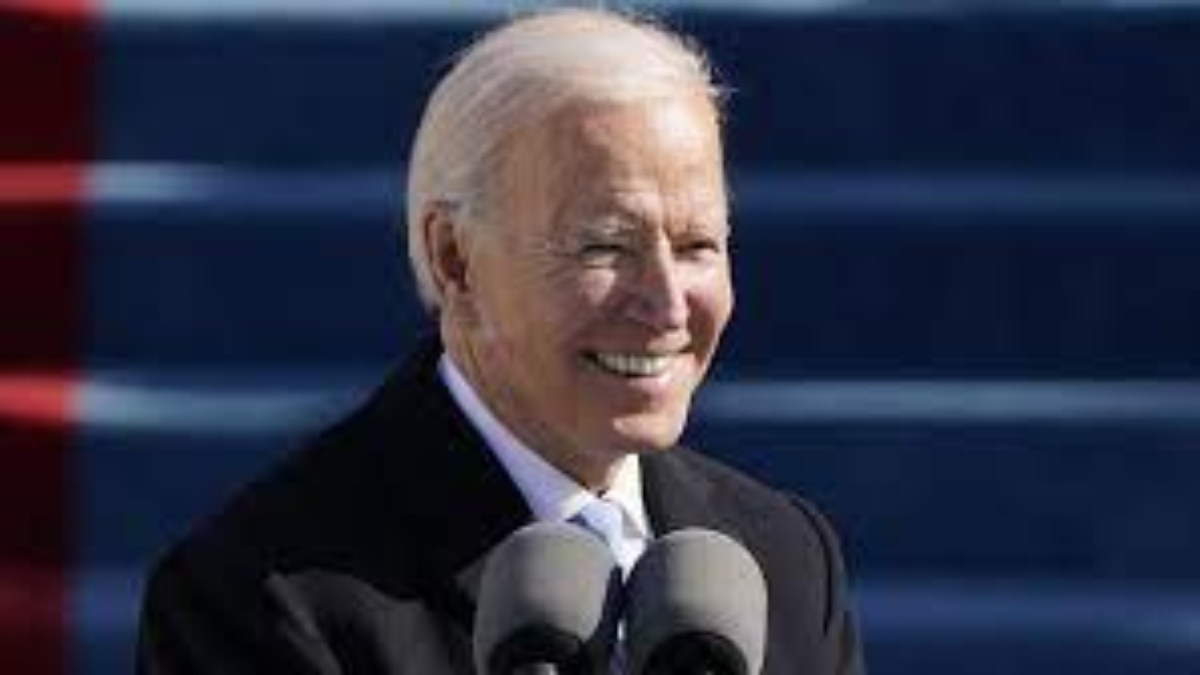 US President Joe Biden announced Tuesday he will seek re-election in 2024 and "finish the job," plunging at the record age of 80 into a ferocious campaign that could set up a rematch against Donald Trump.
Launching his pitch in a video on the fourth anniversary of the day he began his 2020 challenge against Trump, Biden said he was still fighting to save American democracy from Republican "extremists."
"When I ran for president four years ago, I said we're in a battle for the soul of America. And we still are," Biden pronounced in the voiceover.
"That's been the work of my first term: to fight for our democracy," Biden said. "Let's finish this job."
After a series of big domestic legislative wins and momentous foreign policy struggles, including leadership of the Western coalition helping Ukraine resist Russian invasion, Biden has no real challenger from within the Democratic Party.
Another big boost is a powerful post-pandemic US economic recovery, helped by historic federal spending to renew infrastructure and encourage investment in the high-tech electric vehicle and semiconductor sectors.
"That's what we're doing: rebuilding America," Biden told a crowd of cheering trade union workers at a Washington hotel conference room later Tuesday, in his first speech since launching his re-election campaign.
Biden cast himself as champion of blue collar Americans and said Republicans cared more about Wall Street.
"I think there should be a minimum tax for billionaires," he said in the speech, interrupted by extended applause and a chant of "four more years!"
"No billionaire should be paying a lower tax rate than a construction worker, a school teacher, a firefighter, a cop, a nurse. I mean it, it's simply wrong," he said.
Biden was fired up, but he will face constant and fierce scrutiny over his age.
He would be 86 by the end of a second term. Even if a medical exam in February found him "fit" to execute the duties of the presidency, many including in his own voter base believe he is too old.
"I like what Biden's done. I think he's done a really good job," said retiree Roger Tilton, 72, as he walked near the White House. But "he's really too old for the job."
(AFP)
Russia destroys 11 tanks in Ukraine
Eight German Leopard tanks and three French AMX tanks have been destroyed by Russian attacks in Ukraine, foreign media reported.
Russian Defence Ministry Spokesman Igor Konashenkov said that Russia retaliated against a large-scale attack by Ukrainian forces in the Donetsk and Zaporizhzhia Provinces of Ukraine.
On the previous day, it was reported that 250 Ukrainian soldiers were killed by Russian attacks.
Ukrainian Deputy Defence Minister Hanna Maliar said that Ukrainian attacks have been launched in the eastern part of Bakhmut.
It has not been confirmed whether the large-scale counterattack, which is to be launched by Ukraine, has been launched yet.
19 killed in southwest China landslide
A landslide at a mine in Leshan, southwest China's Sichuan Province, killed 19 people early on Sunday morning, foreign media reported.
Rocks and mud from the landslide buried living quarters and production facilities belonging to local mining company Jinkaiyuan Mining Co.Ltd.
More than 180 rescue workers, who were sent to the site immediately following the landslide, have completed search and rescue operations.
Joe Biden 'fine' after fall on stage in Colorado
President Joe Biden is "fine" after tripping and falling over at an event in Colorado, White House officials say.
He stumbled on a sandbag while handing out diplomas at a graduation ceremony for the US Air Force Academy.
Mr Biden, who is the nation's oldest serving president at 80, was helped back onto his feet and appeared to be unhurt after Thursday's fall.
"I got sandbagged!" the president joked to reporters as he arrived back at the White House that evening.
He had been standing for about an hour and a half to shake hands with each of the 921 graduating cadets.
Footage shows Mr Biden appearing to point at one of two sandbags used to prop up his teleprompter as he was helped up by an Air Force official and two members of his Secret Service detail.
He was seen walking back to his seat unassisted and later jogging back to his motorcade when the ceremony ended.
"There was a sandbag on stage while he was shaking hands," White House communications director Ben LaBolt wrote on Twitter. "He's fine."
White House press secretary Karine Jean-Pierre said Mr Biden had boarded the plane flashing "a big smile", although one reporter noted that he did not take questions before the flight.